With ongoing severe thunderstorm warnings, a severe thunderstorm watch has been issued for northern New York and Vermont until 9 PM ET Saturday for damaging wind gusts up to 70 mph and isolated large hail up to 1" in diameter.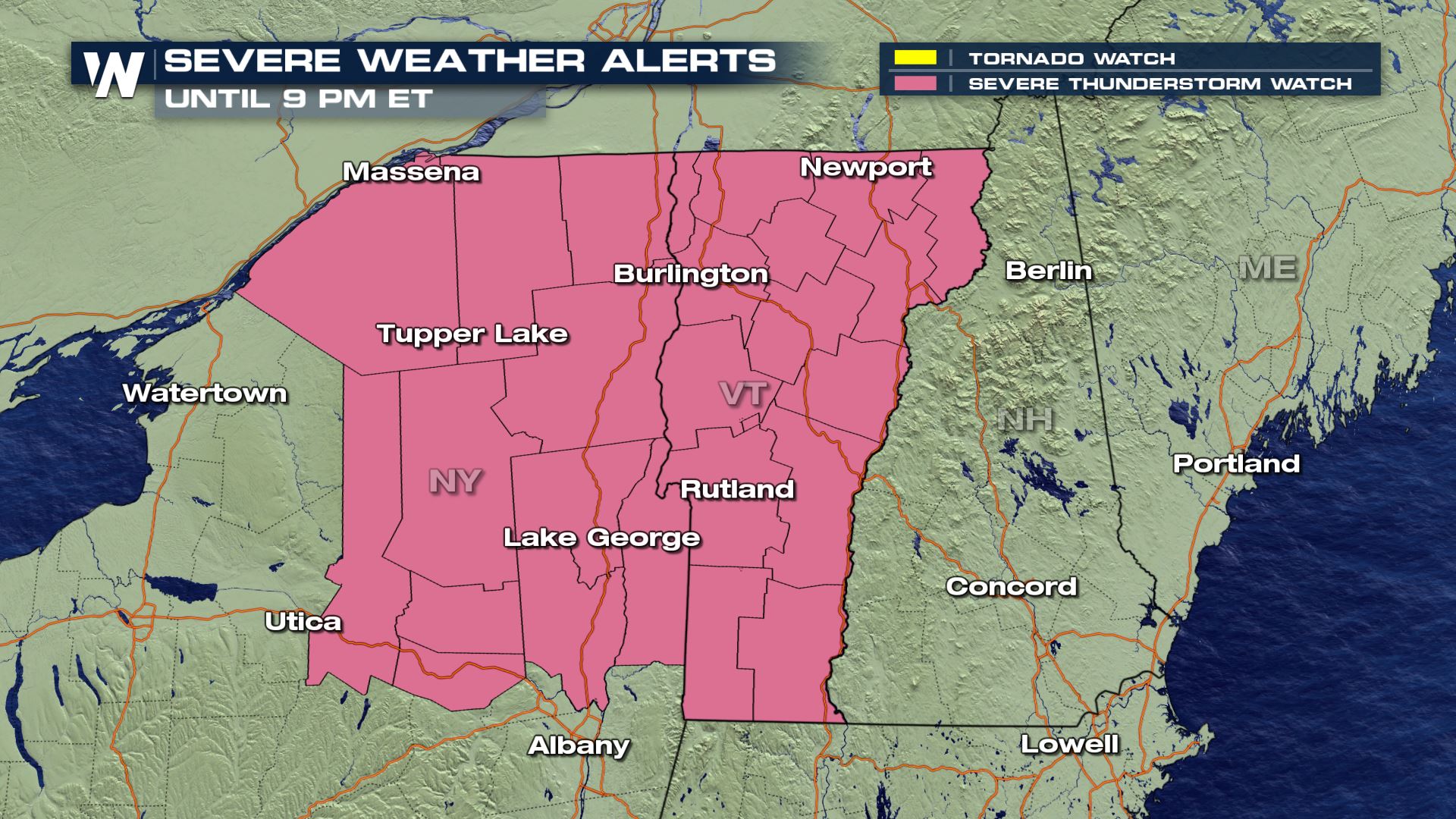 As an upper level trough moving through Canada and the Great Lakes amplifies today and a quick-moving surface cold front moves in, New York and New England states have a risk for severe storms this Saturday, especially during the afternoon hours. In addition to these forcing mechanisms there will be enough low level moisture in addition with daytime heating to help bring in storms with the risk of damaging winds and some possible spin-up tornadoes (QLCS) embedded within the line of storms.
Saturday Severe Outlook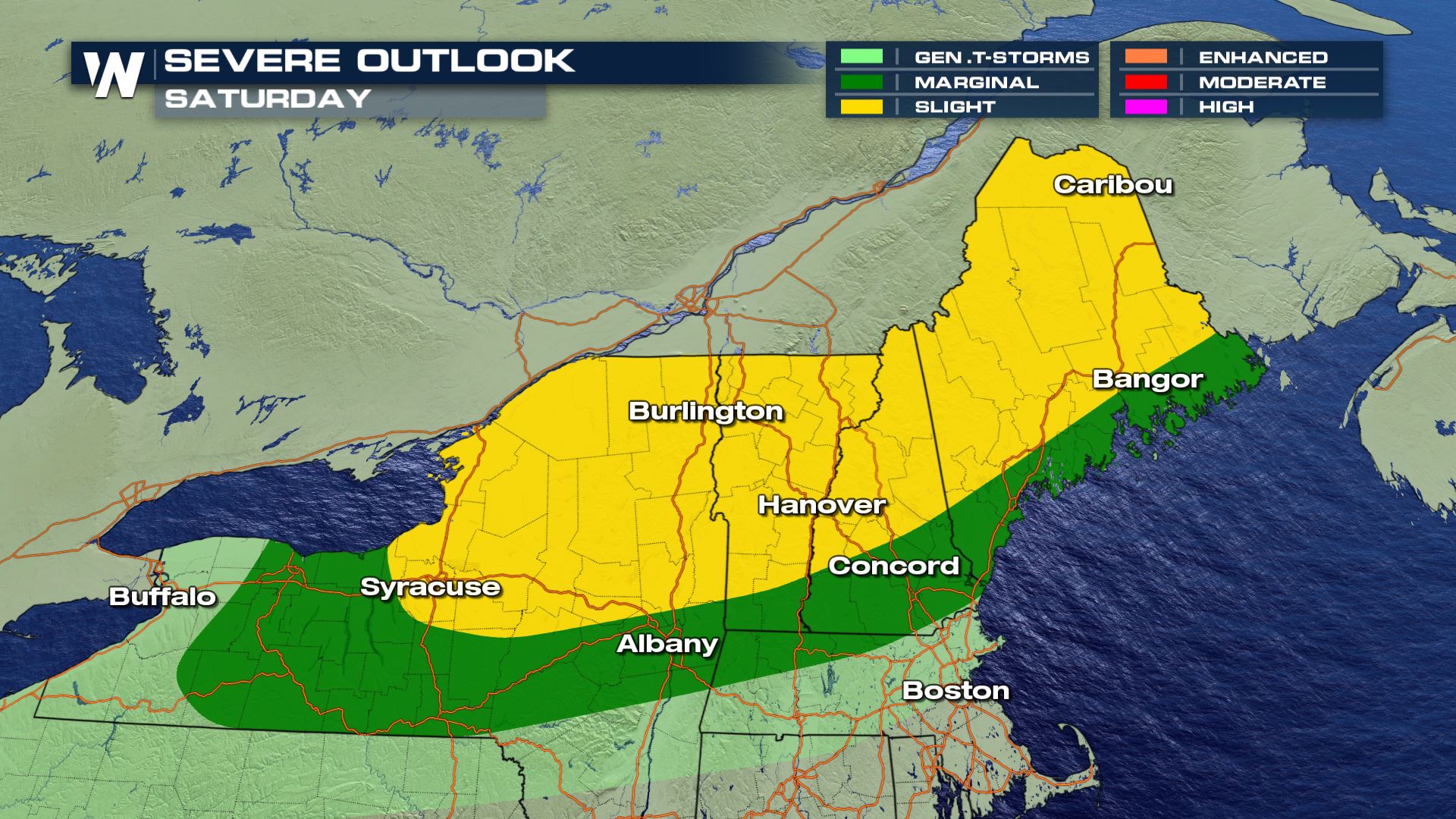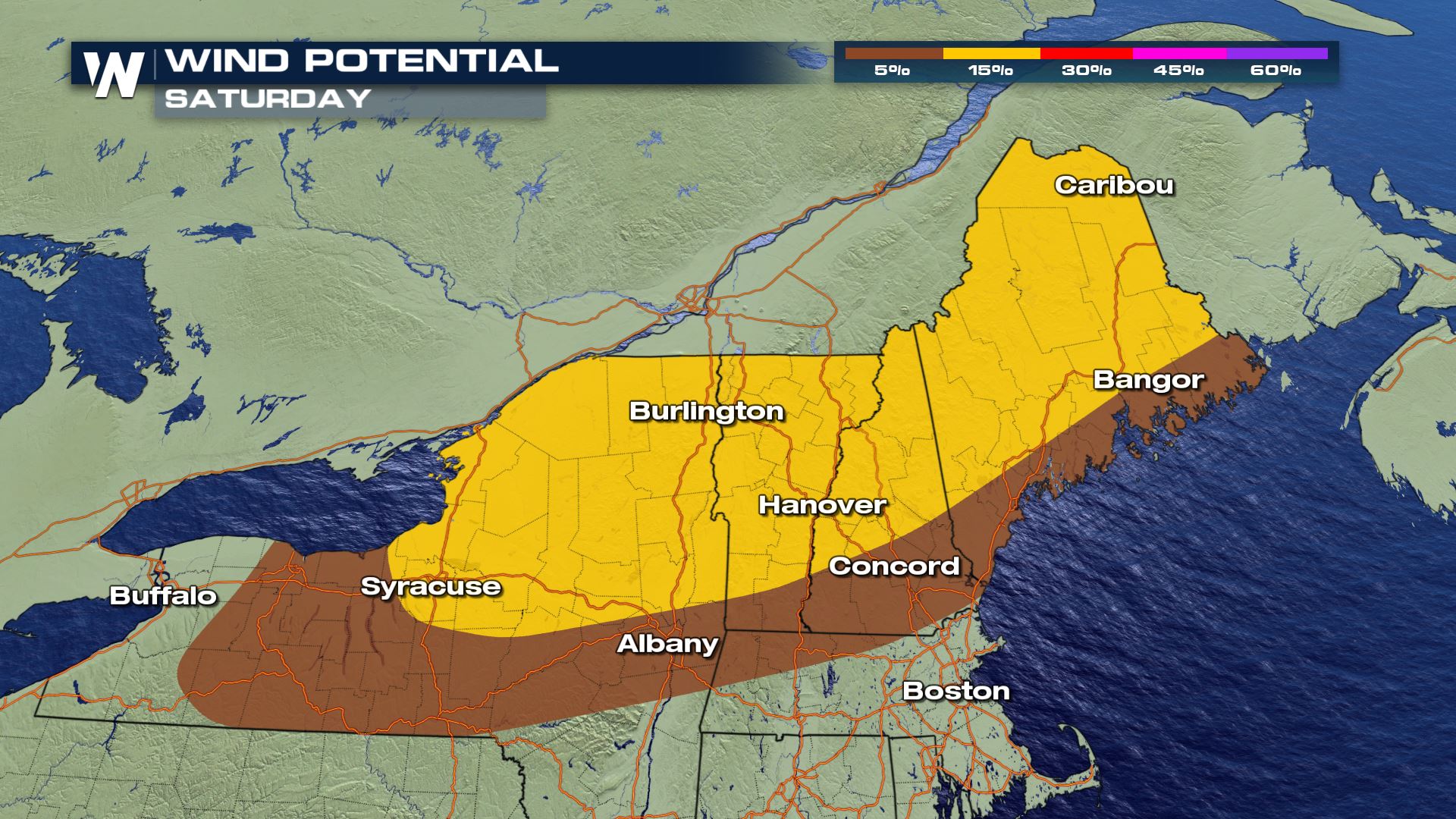 As we monitor potential organization along the cold front, if a line of storms forms with some shear and rotation in the atmosphere we will have to monitor the brief spin-up tornado threat.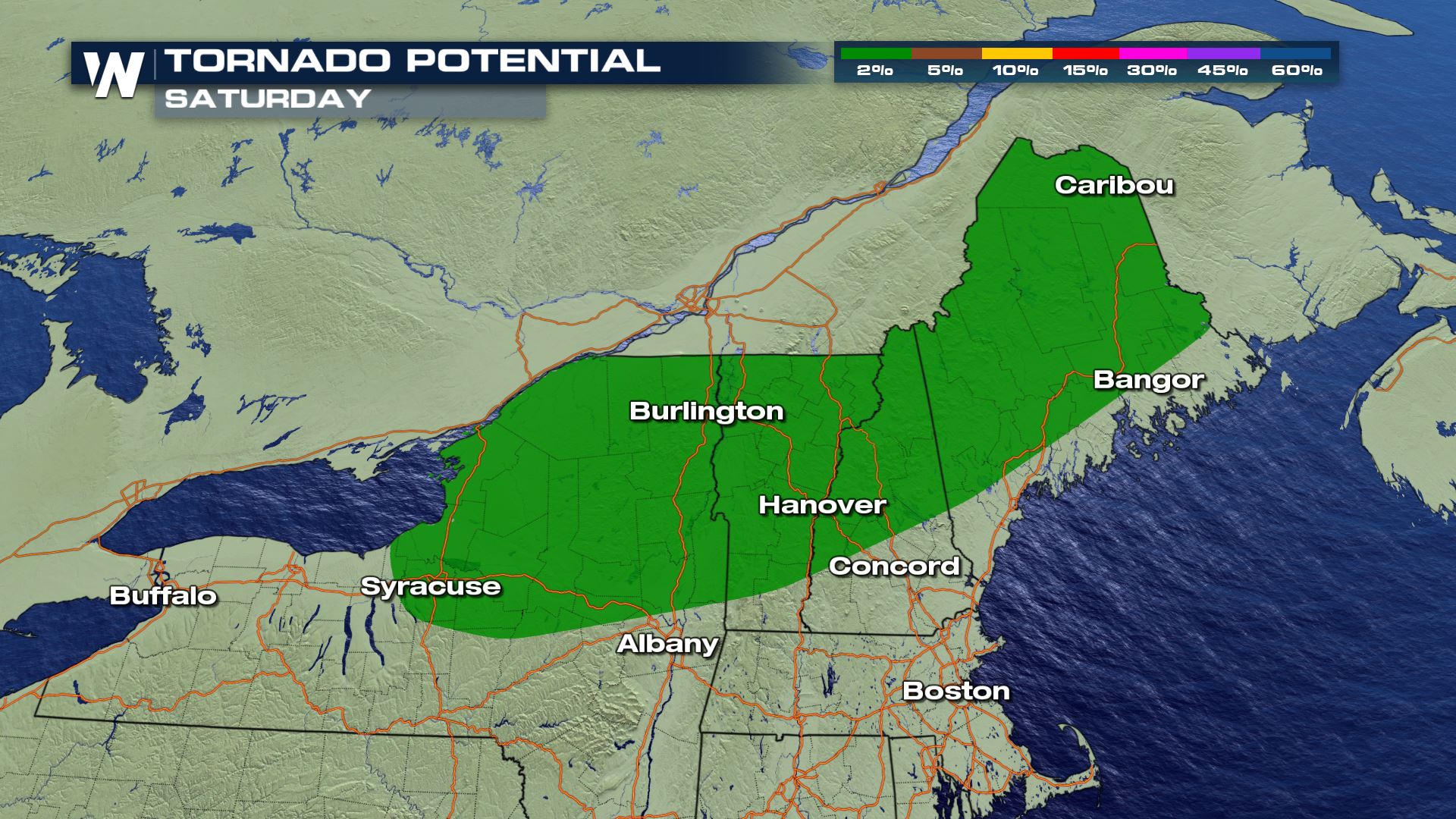 Forecast
Ongoing storms will track along the cold front and move off into the Atlantic by tonight.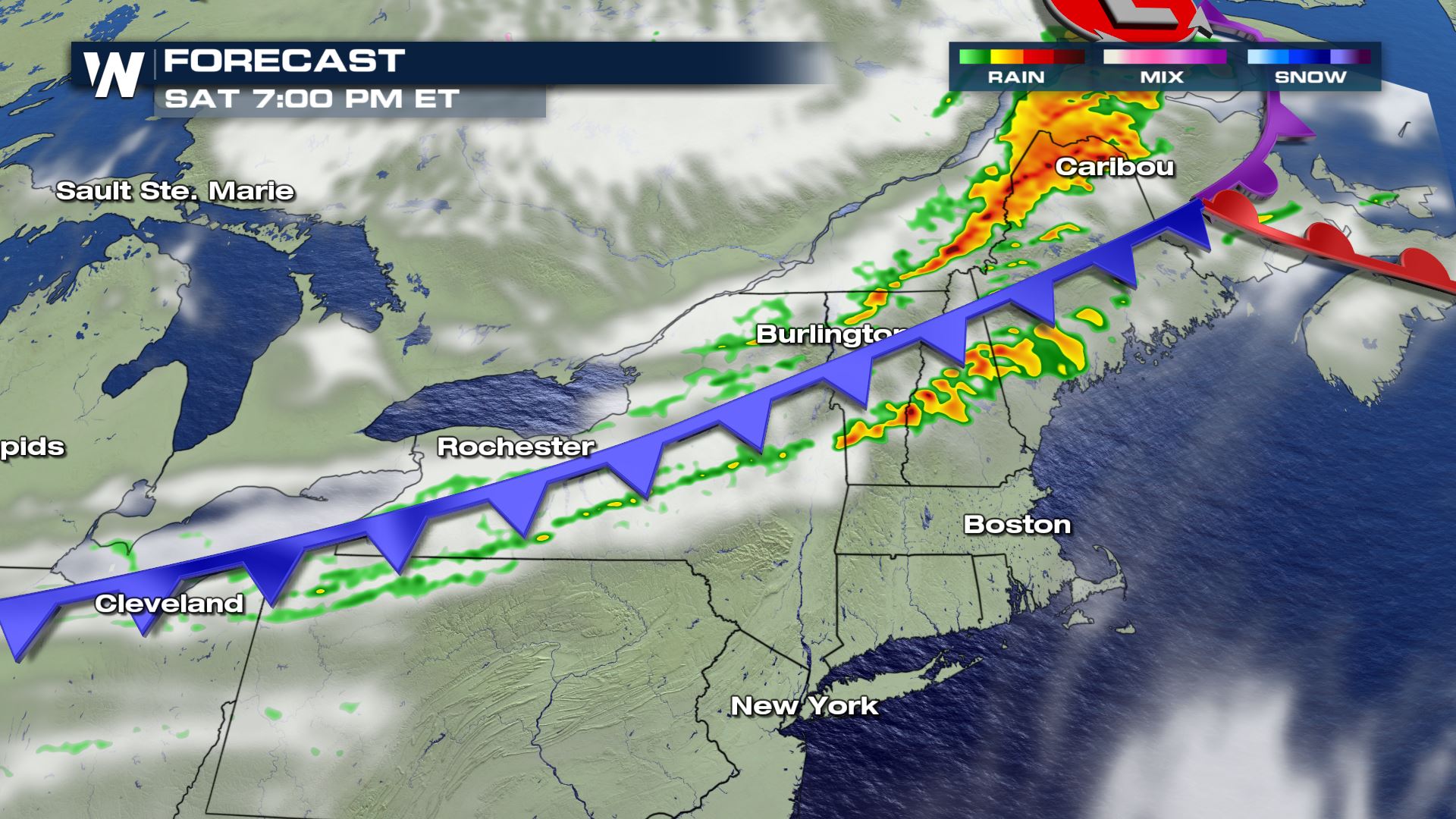 WeatherNation will keep you updated throughout the weekend on the potential of severe thunderstorms.