The last few days of July are going to be hot across much of the western United States.  In fact, a Heat Advisory is in place for California's San Joaquin Valley and Ukiah Valley on Sunday.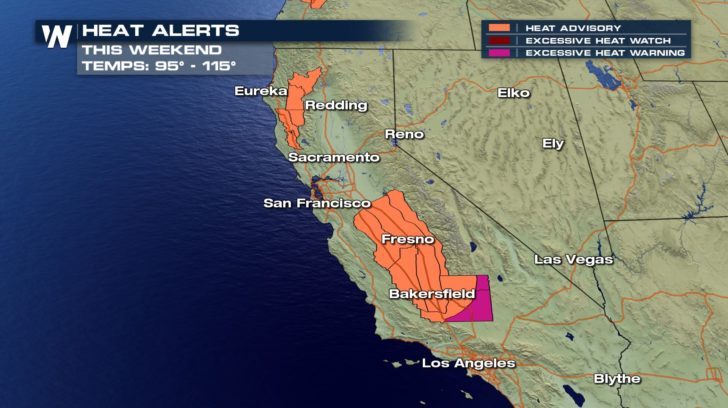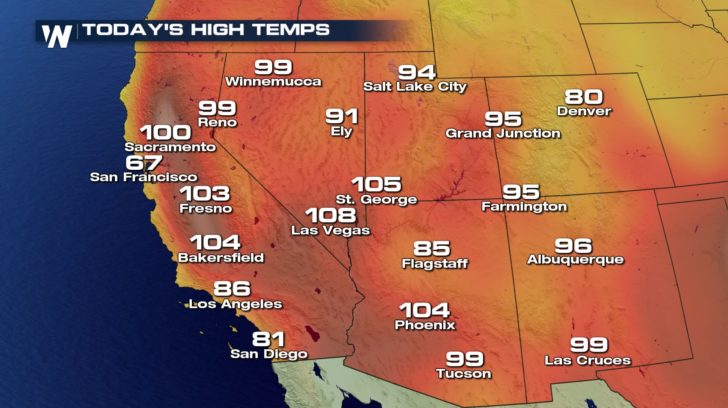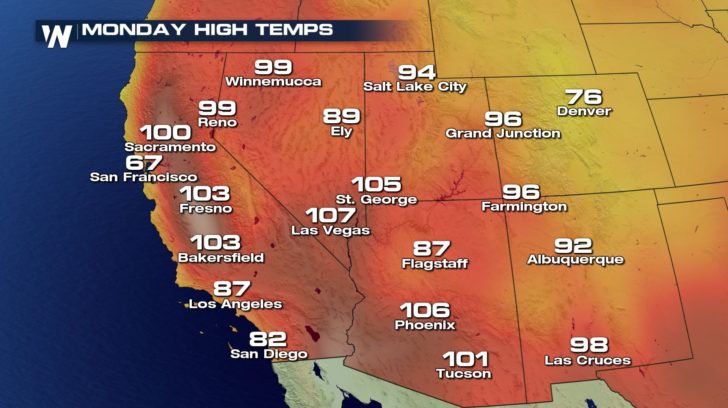 In Oregon, the Willamette Valley can expect above normal temperatures into Monday.  Areas east of the Cascades in the interior Northwest will experience high temperatures in the 90s and 100s with an Excessive Heat Watch in effect through Tuesday.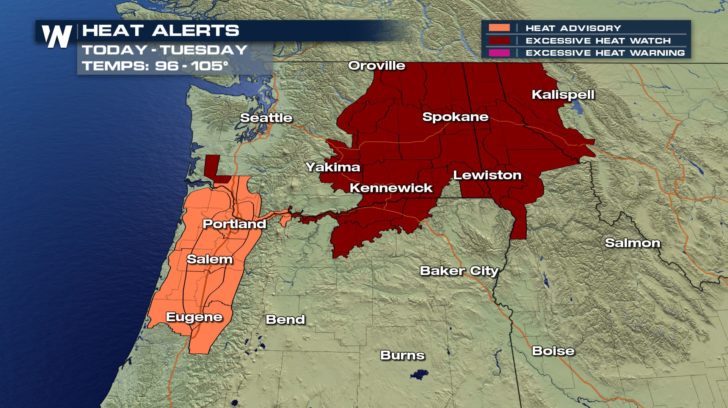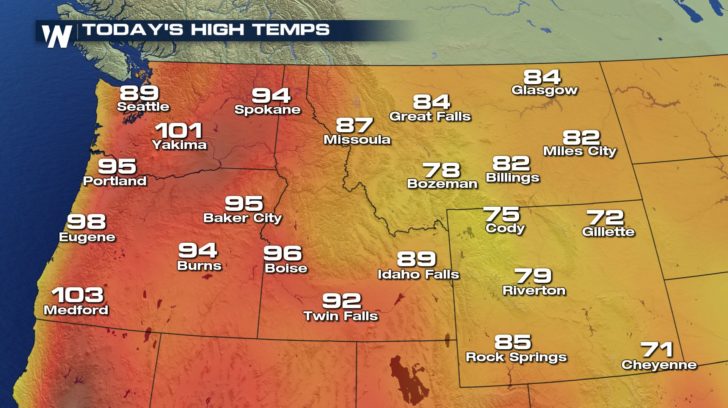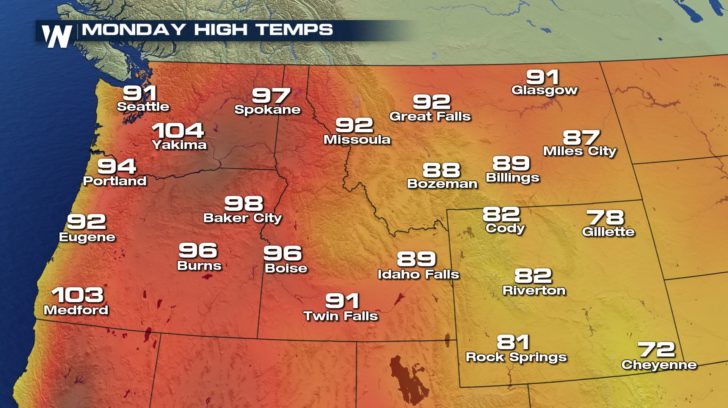 Eventually, temperatures will cool down to near-normal levels by the second half of the week.  After climbing to near 100 degrees on Tuesday, cities like Spokane will dip back into the lower 80s for highs by Friday.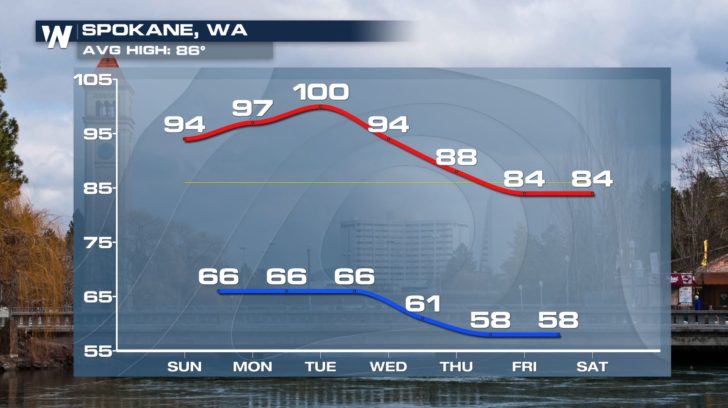 For your local forecast, click
HERE
. -
Meteorologist Joe Astolfi