Flooding continues to be a concern from the Plains into the Great Lakes over the next couple of days. With the ground frozen in northern areas, heavy rain that falls doesn't soak into the ground, with water runoff into rivers and low lying areas. Fields and roads can quickly become flooded as storms pass over the same areas. 2" to 6" of rain is possible along the slow moving storm system through Thursday.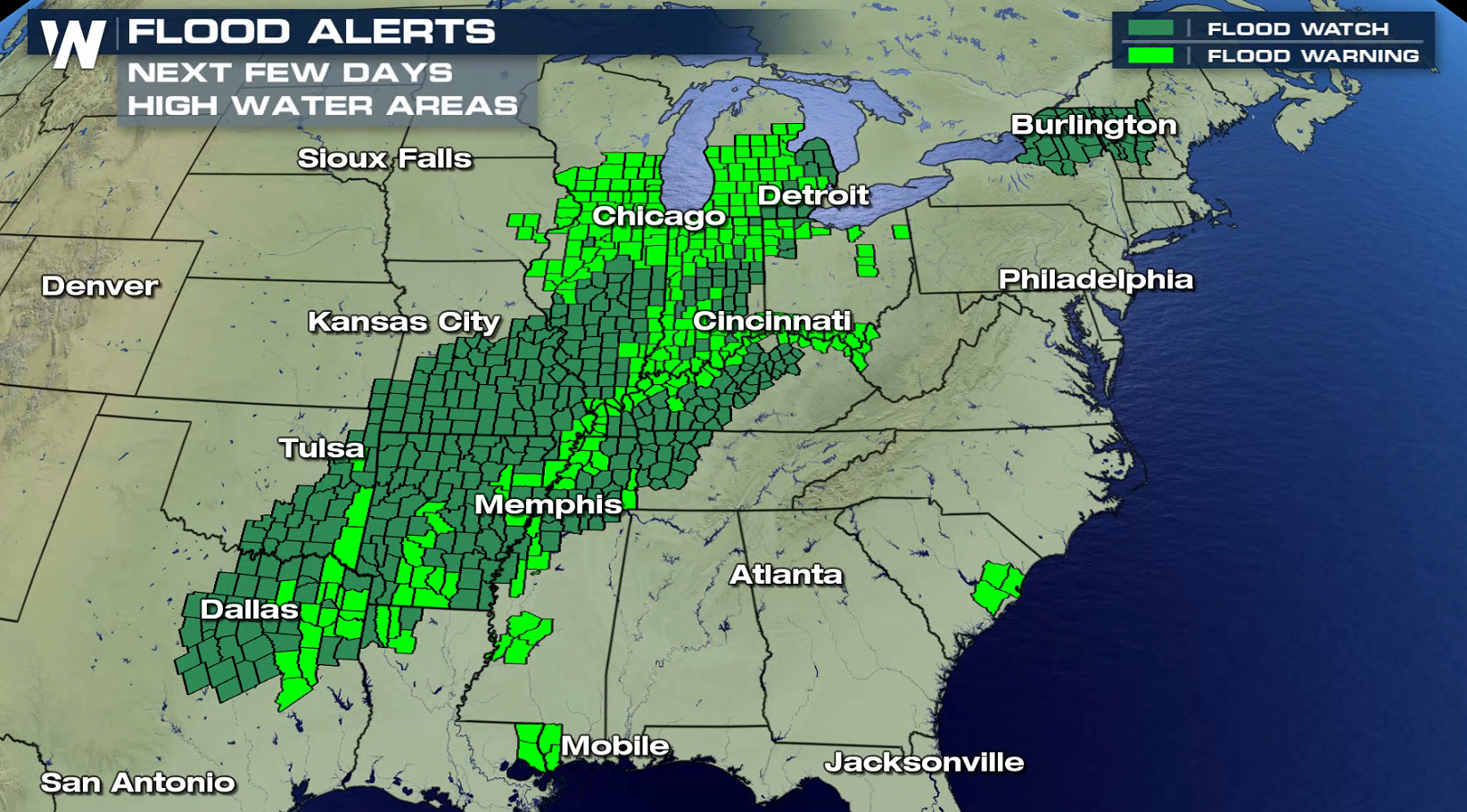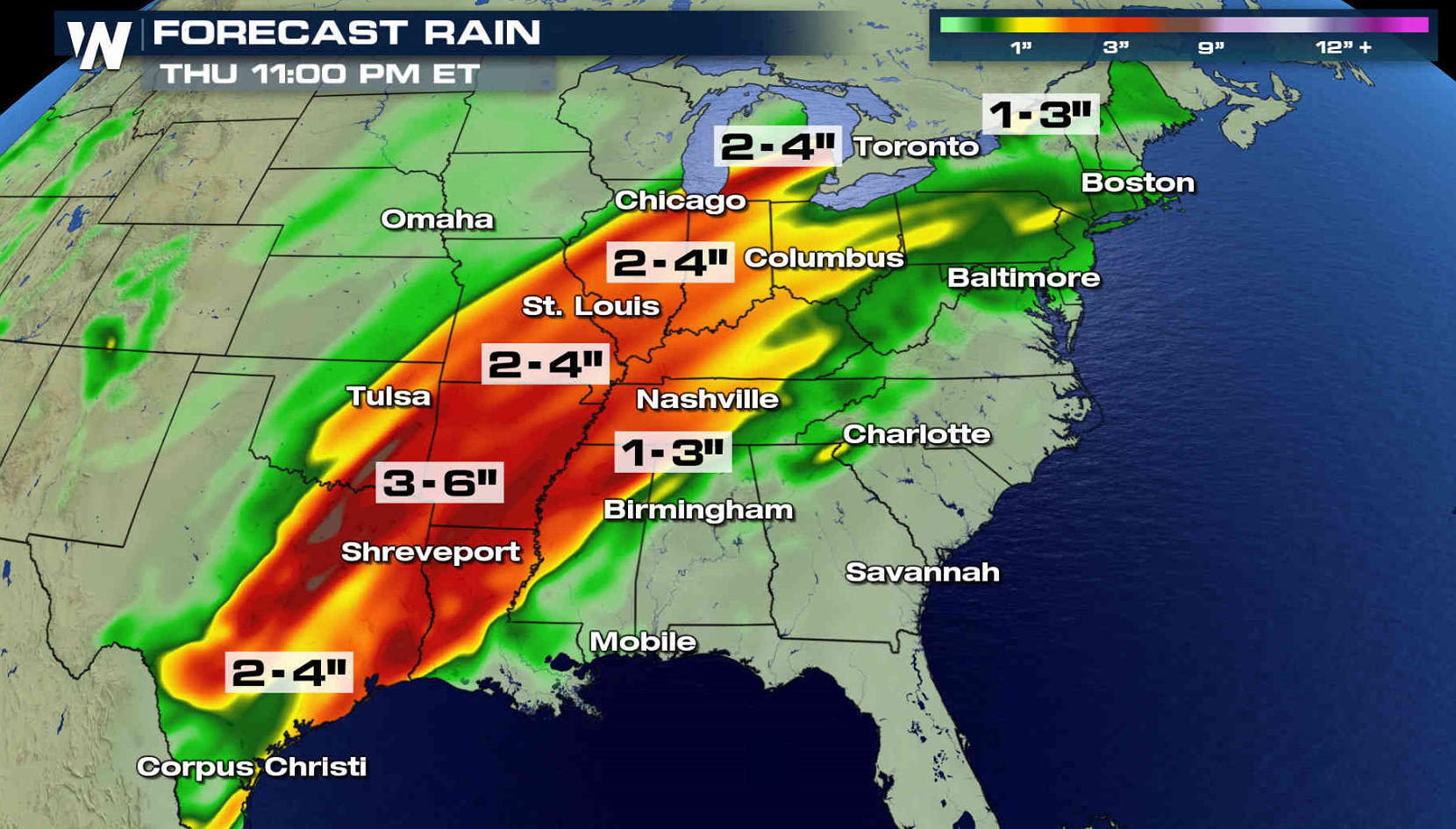 A rich feed of moisture is flowing into much of the eastern third of the nation around a strong high pressure center in the Atlantic Ocean and ahead of a front dropping through the Plains. Humidity levels will continue to climb and remain high through the week. The forecast into next week has several areas seeing 3" to 6" of rainfall.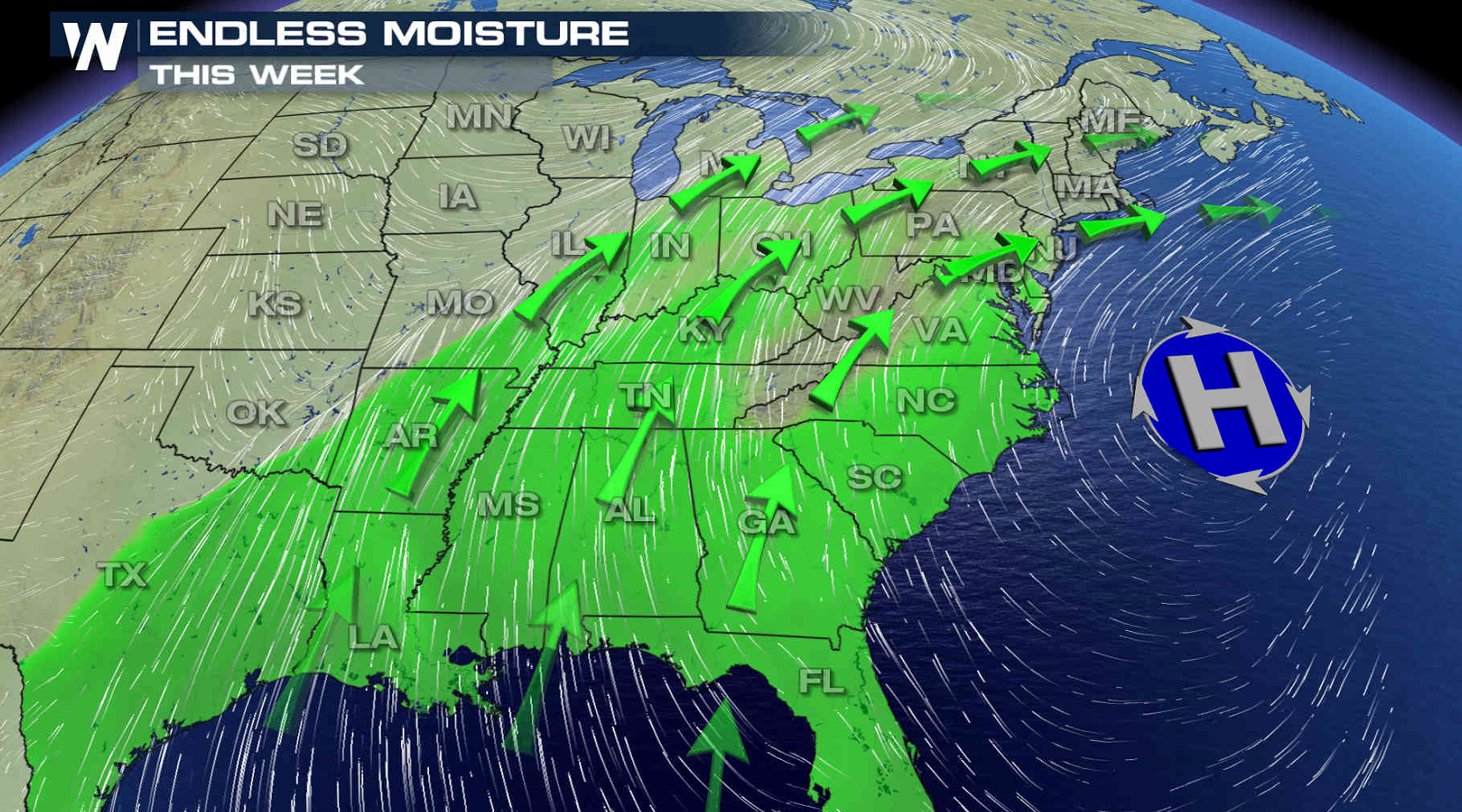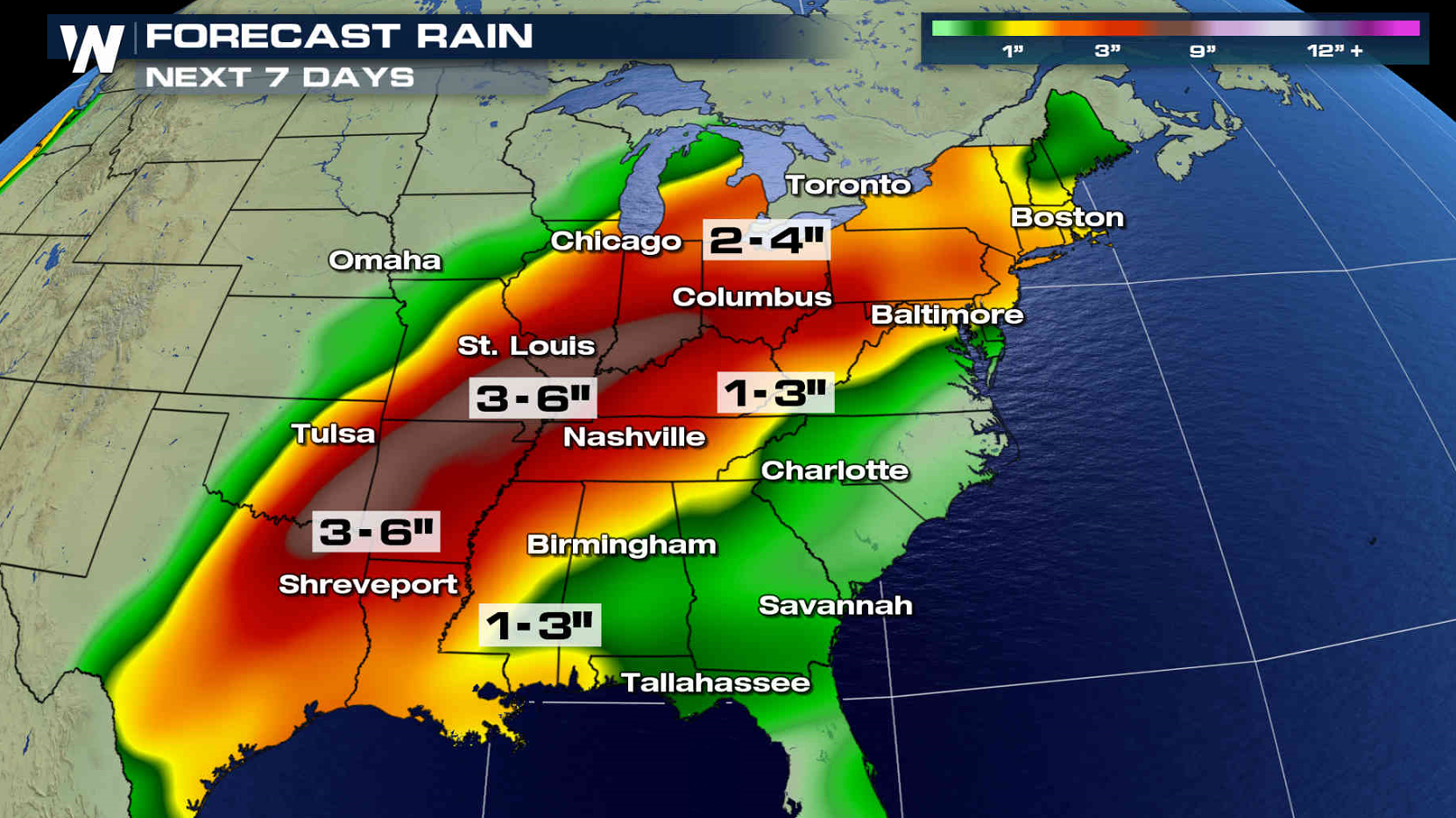 A cold front remains stretched out from the Deep South into the Ohio Valley. With plentiful moisture in the atmosphere and low pressure centers providing energy, showers and thunderstorms will continue to produce heavy rain.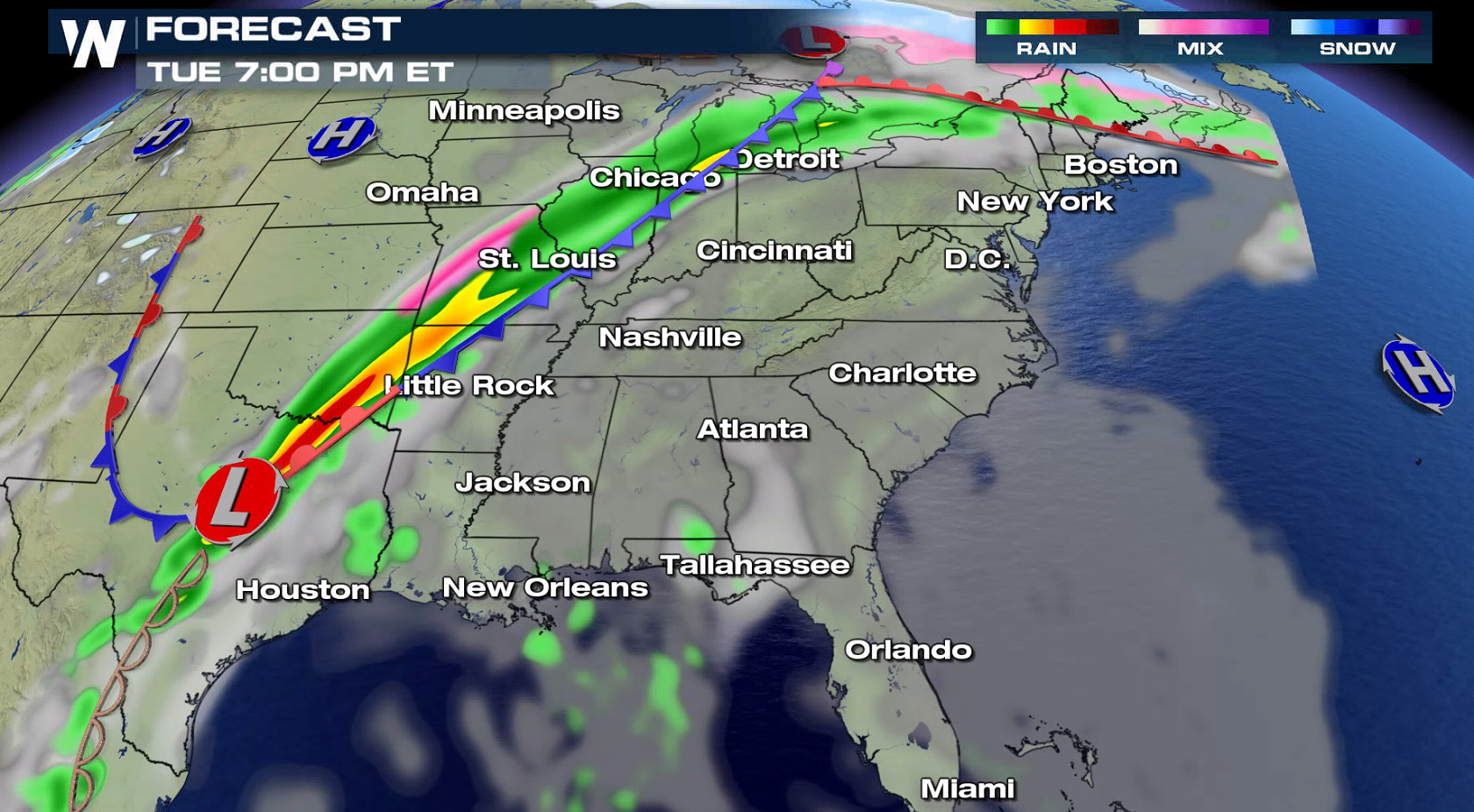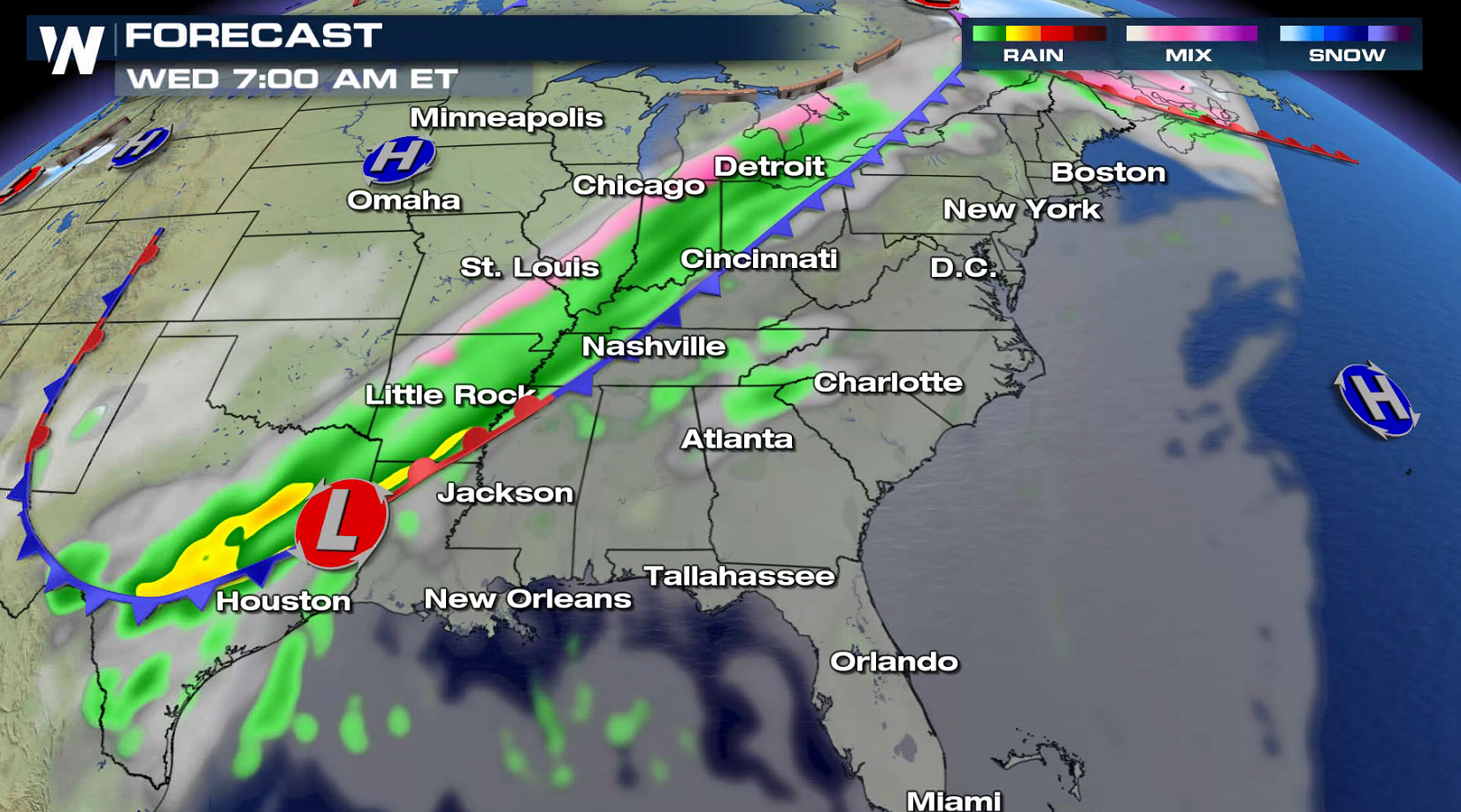 For WeatherNation: Meteorologist Mace Michaels