When there are big weather events happening across the country, you might see us show you on WeatherNation a map that looks like this: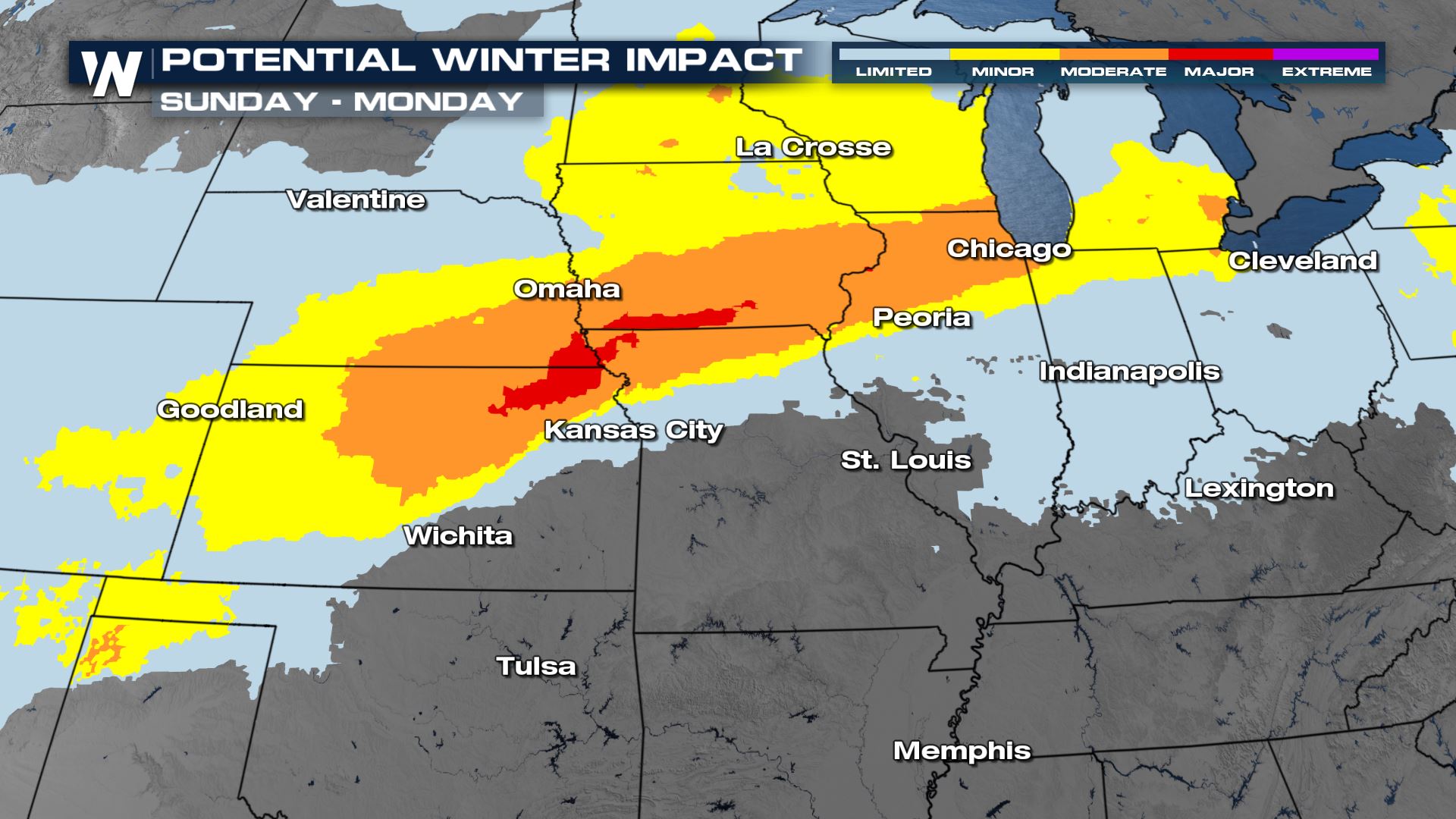 The
Winter Storm Severity Index
, or WSSI, is put together by
NOAA's Weather Prediction Center
and it's a new tool for us to use to help make you more aware of how different types of winter weather could impact your day-to-day routine.  The information that goes into making these maps is based on what is in the forecast and does not include weather prior to the date (s) specified. It's important to note that this does not show watches, warnings, or advisories but serves as an additional way we can convey the severity of a weather event anywhere from one to three days in advance. Just like when we talk about levels with
severe weather outlooks from the Storm Prediction Center
, there are also different levels on the WSSI scale ranging from little to no impact from a winter weather event up to major to extreme impacts where you will need to take action to protect life and property.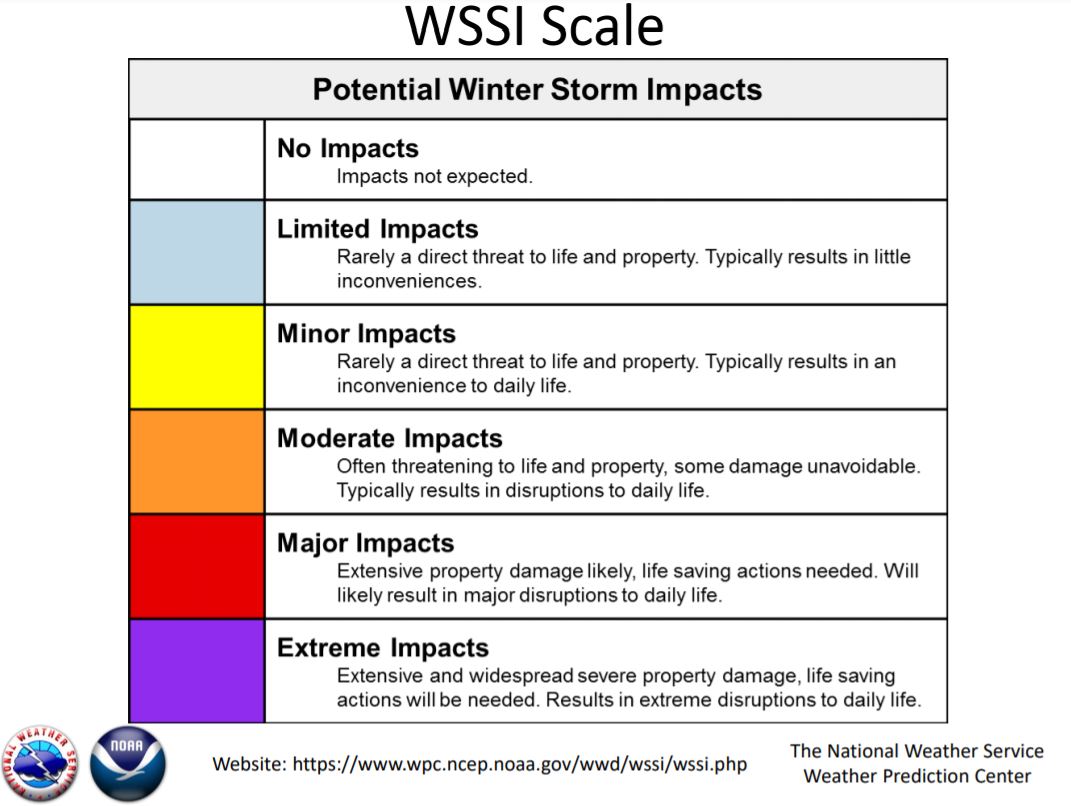 There are different components that will highlight the type of weather that will contribute to the impacts forecast for the area.  This includes snow totals/rates, the weight of the snow, blowing snow, ground blizzard conditions, ice accumulation, and events where temperatures plummet below freezing after a storm system moves through. We will label this for you on the map to let you know what kind of hazards you need to prepare for as shown in this example below: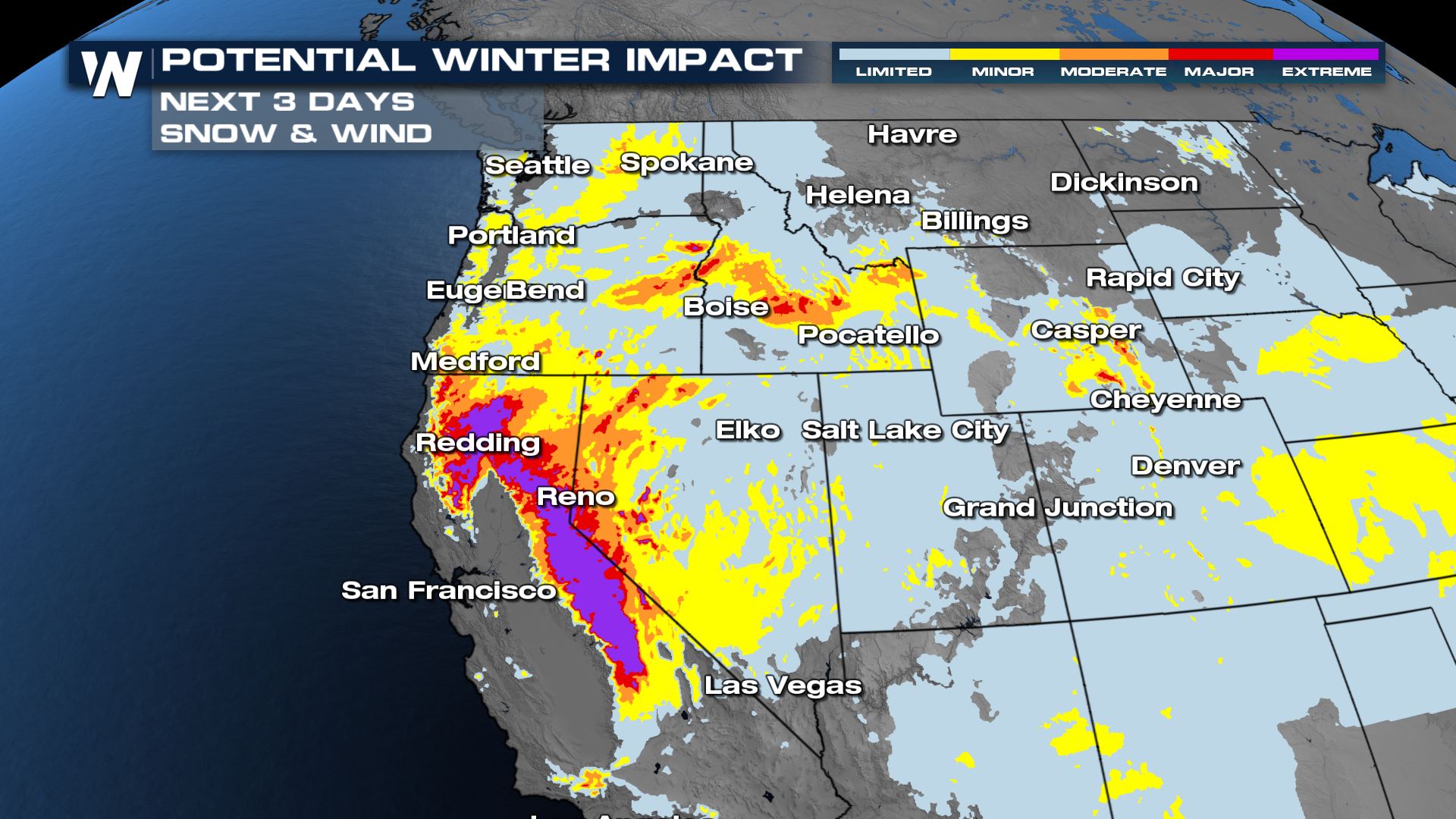 MORE IN-DEPTH DETAILS FROM THE NOAA'S WEATHER PREDICTION CENTER ON THIS PRODUCT