Happy holiday weekend! Hopefully you have the extra day off to have a little fun with Presidents' Day being observed on Monday. Here's a look at our coast-to-coast forecast for what to expect through the rest of the weekend.
Heading into the middle of the holiday weekend Sunday, the weather pattern will be slightly busier. Snow showers in the Rockies will continue, primarily for the Western Slope of Colorado and again for the northern Rockies of ID/MT. Some rain will be possible in the far southern Four Corners around Tucson, Arizona. It will be windy across the Upper Midwest as the first of two Alberta Clippers pass through the area.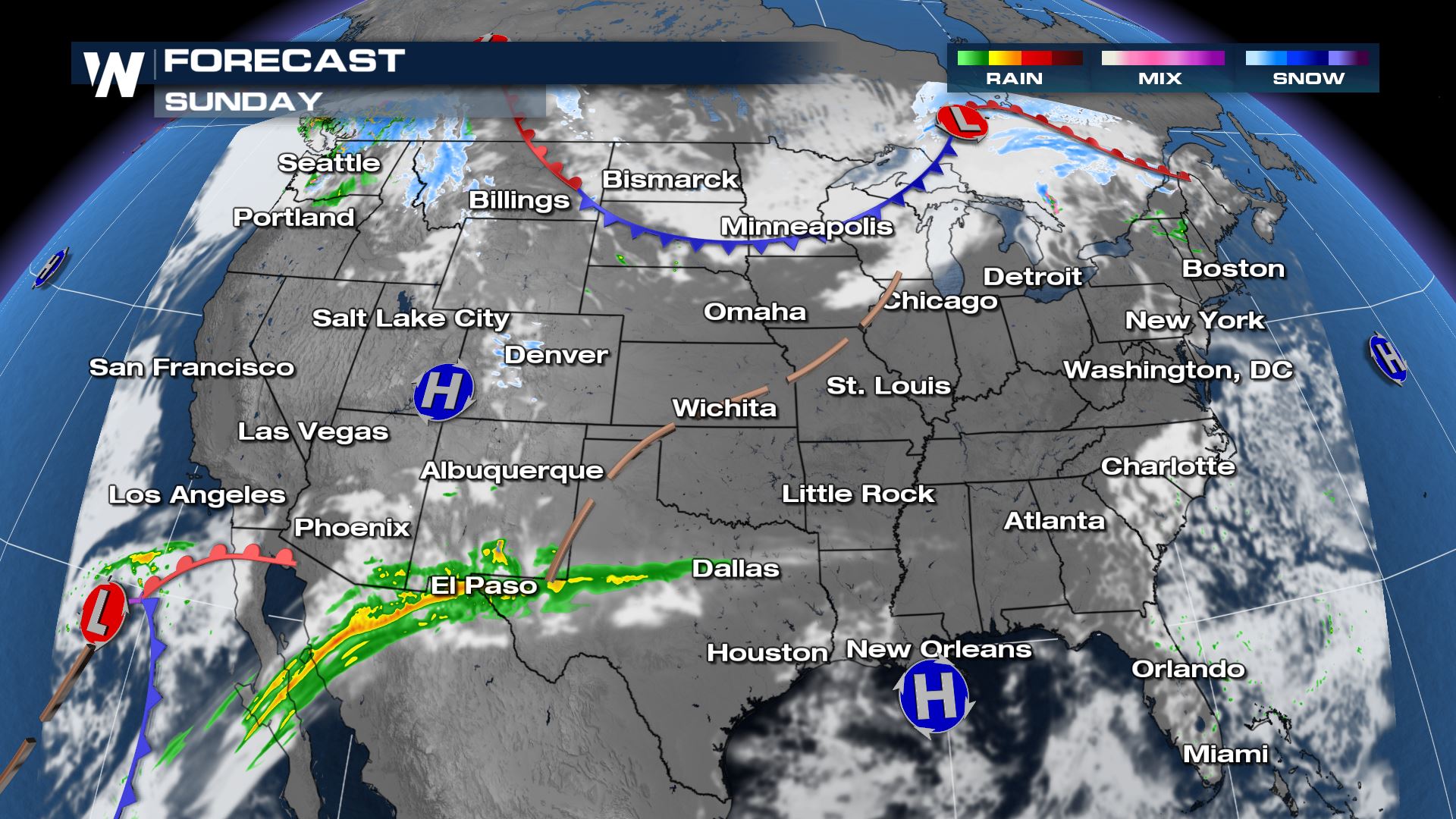 Sunday's temperatures will begin to become more polarized, as 20's will start to enter the High Plains around Bismarck and the 70's surge through Texas.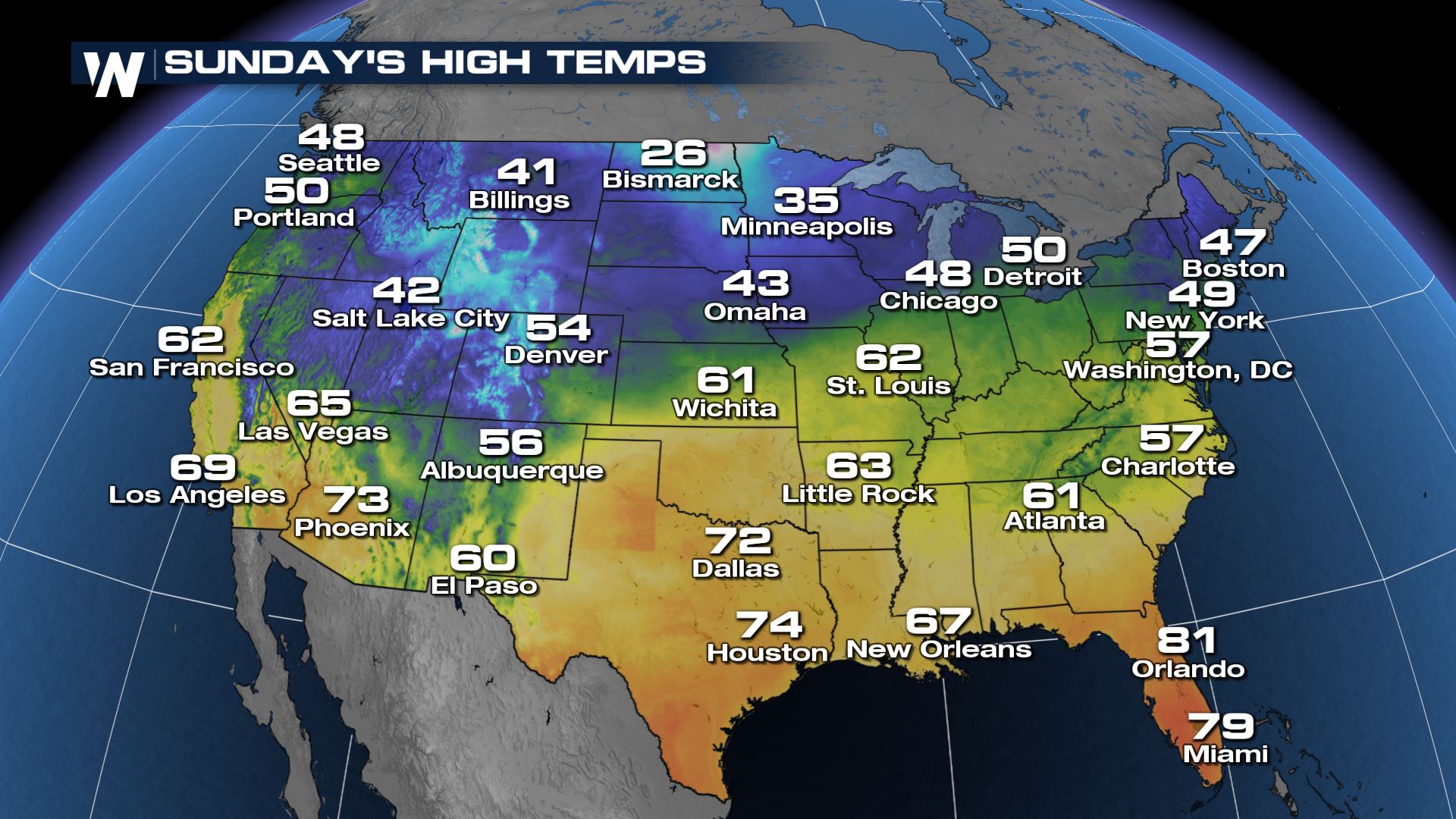 Finally on President's Day Monday, this is when the weather will begin to get even busier. Rain will get heavier in southern New Mexico and Arizona, while rain and snow will become more widespread across Washington state, Oregon, and much of the Northwest. The second clipper will hit the Upper Midwest and even the Northeast will get rain/snow showers.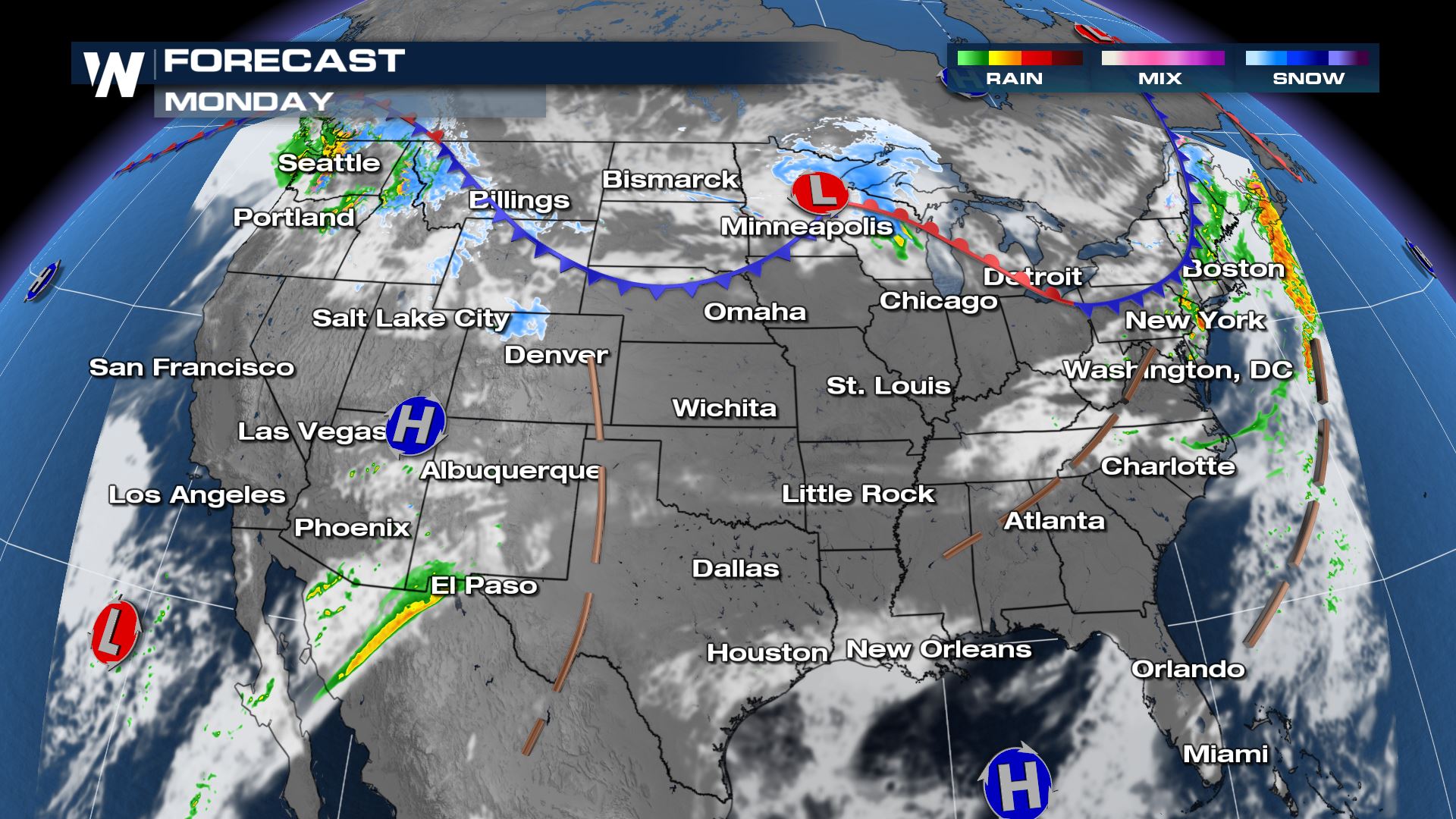 And the temperature difference becomes even greater across the Lower 48 on Monday. Highs will reach the 30's in the High Plains and the 80's will surge into the South.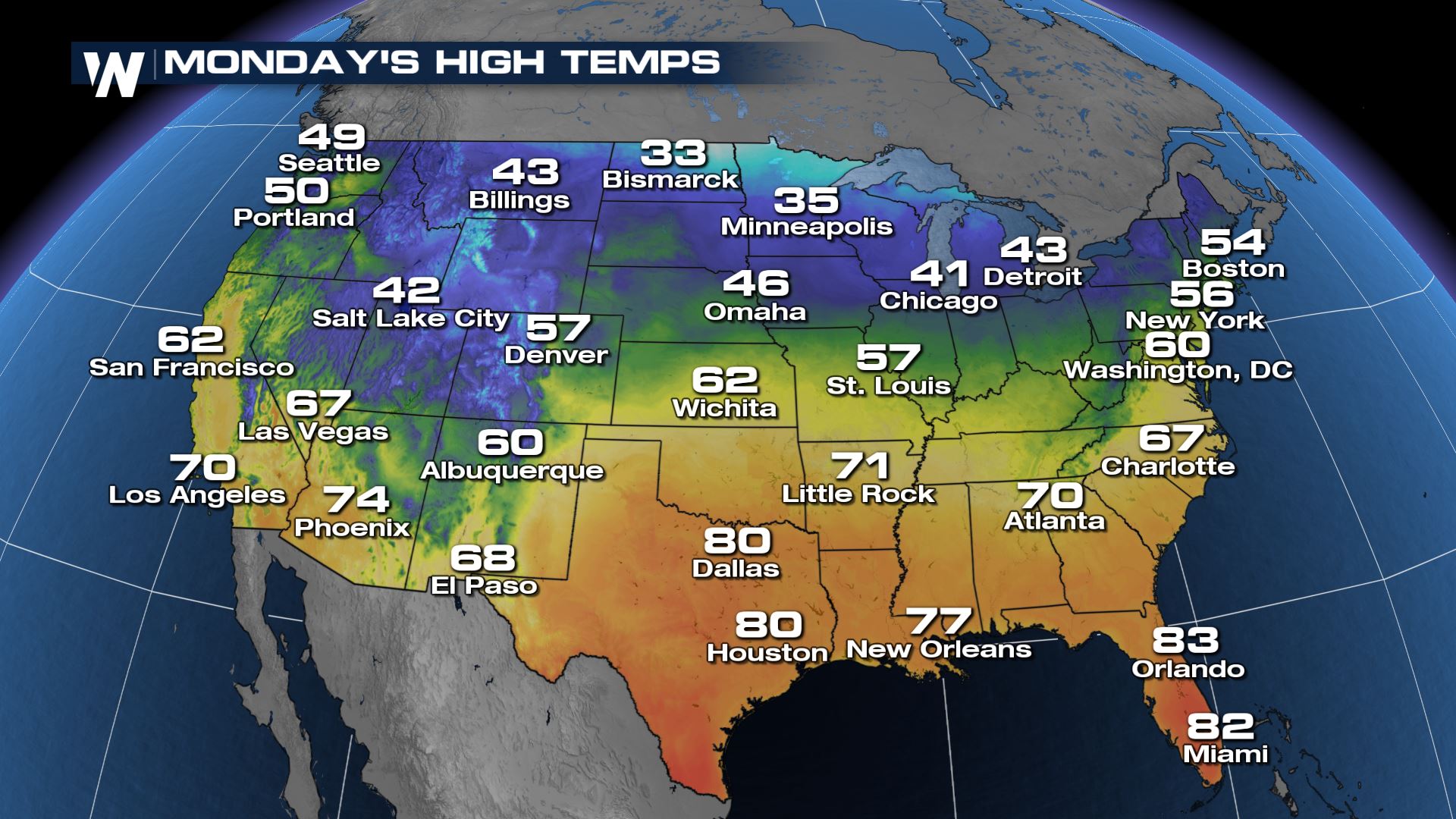 Have a great and safe Presidents' Day weekend. This upcoming week looks a lot busier. Check out our other weather stories here on-line for those details.