Many of you have asked us, via social media, when it is
finally
going to be nicer and feel more like spring. We thank you for asking nicely, instead of demanding angrily. However, most of you will have to wait a little while longer. Here's what we have seen so far this month.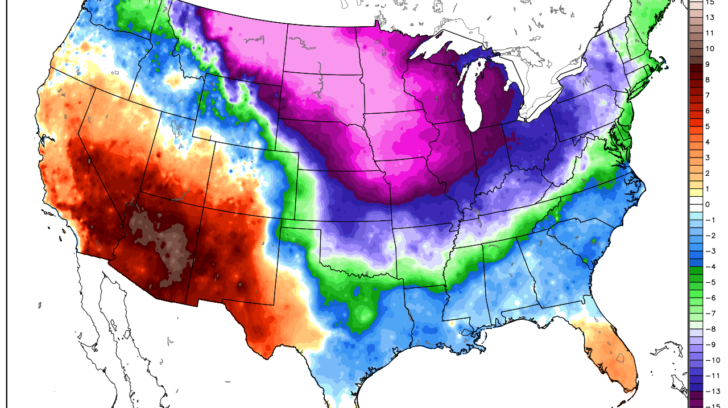 Temperatures compared to average so far this month. Blues, purples, and pinks indicate below average temperatures. Oranges, reds, and browns indicate warmer than average temperatures. Courtesy Oregon State University/Weatherbell This month has been brutal for those in the High Plains, Upper Midwest, and parts of the Central United States. These purples above show that some locations have steadily been -20 degrees to average! The consistently warm spots have been in the Southwest. Here is what the next few days will bring.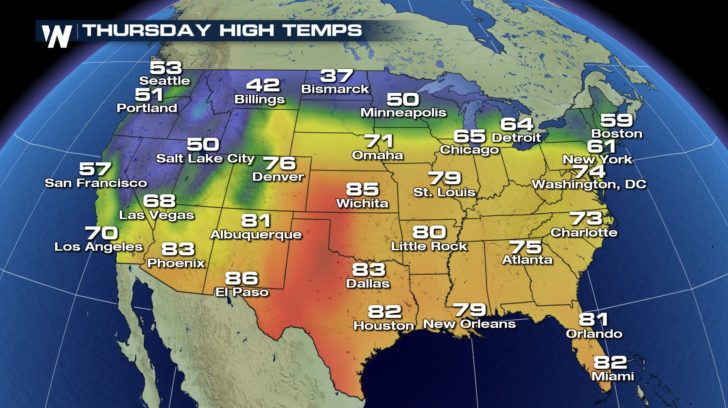 Thursday, April 12 high temperature forecast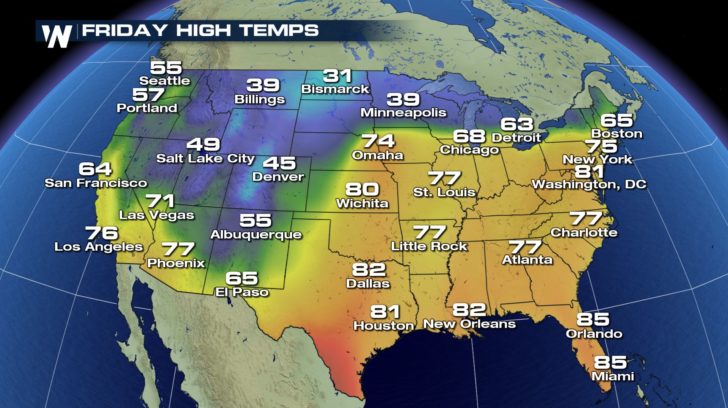 Friday, April 13 high temperature forecast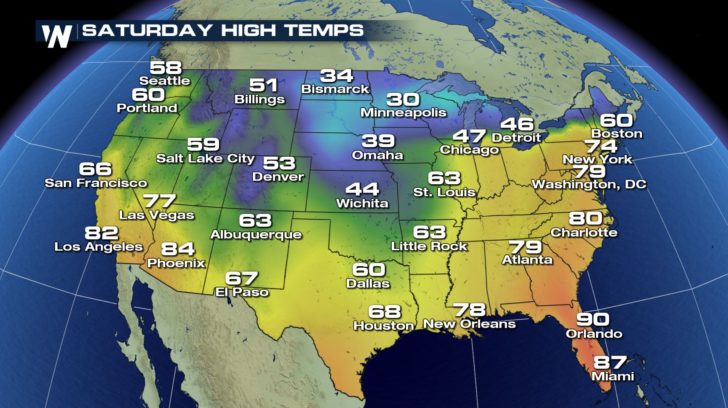 Saturday, April 14 high temperature forecast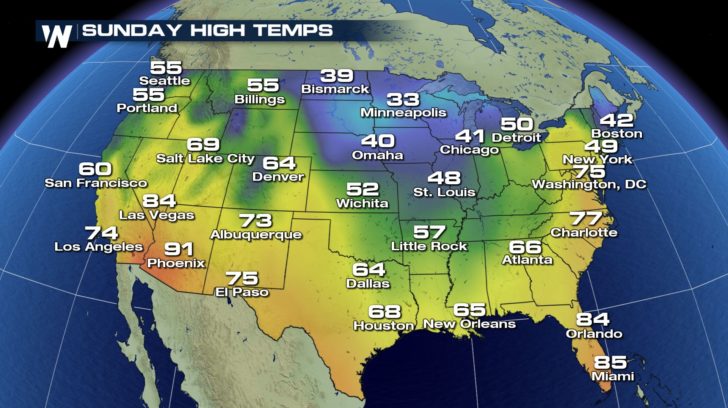 Sunday, April 15 high temperature forecast Looking long-term, colder-than-average temperatures look fairly likely for a majority of the Lower 48 through April 25!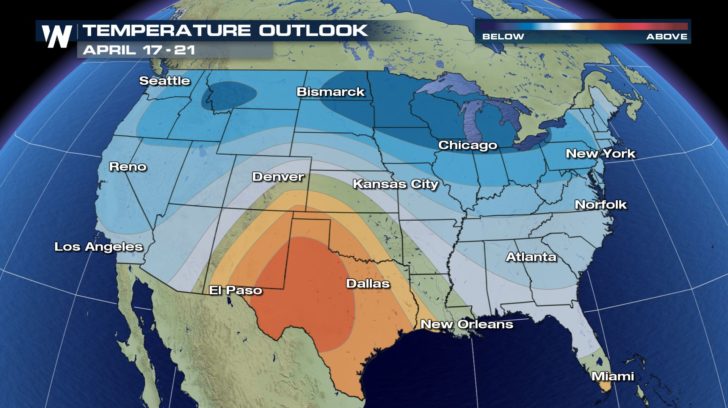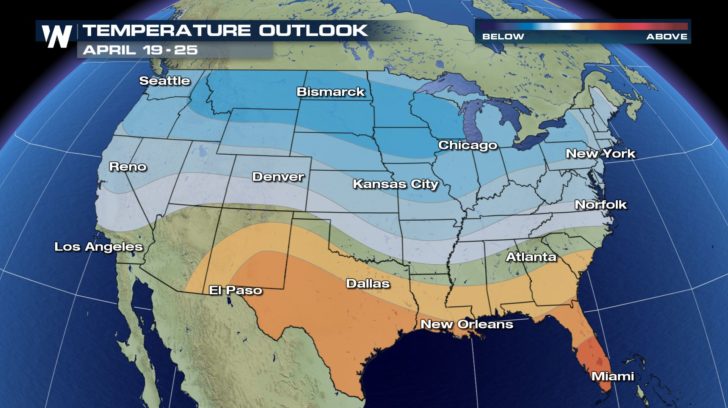 Above, blue colors show where it's likely we will be colder than average, whereas oranges show where it's likely we will be warmer than average. Ready for the good news? These are forecasts involving several days. That said, the several day period may be colder than average, but you may get a warmer day here and there mixed in. So grasp that warmer day when you can get it! Otherwise for gardeners/farmers, take note that your usual planting date may be pushed back due to the colder forecast this month. For WeatherNation, Meteorologist Steve Glazier