Wildfire danger continues across California and the Southwest into the beginning of the work week as there will be several rounds of powerful, offshore winds.  The devastating Kincade Fire in Sonoma County has led to the evacuation of nearly 200,000 residents.  Dozens of structures have been lost to this fire since it began on October 23rd. https://twitter.com/WeatherNation/status/1188507457632358400 Red Flag Warnings remain in effect for parts of northern and southern California as well as a few pockets in the Four Corners region.  High fire danger with gusty winds and extremely dry conditions will persist.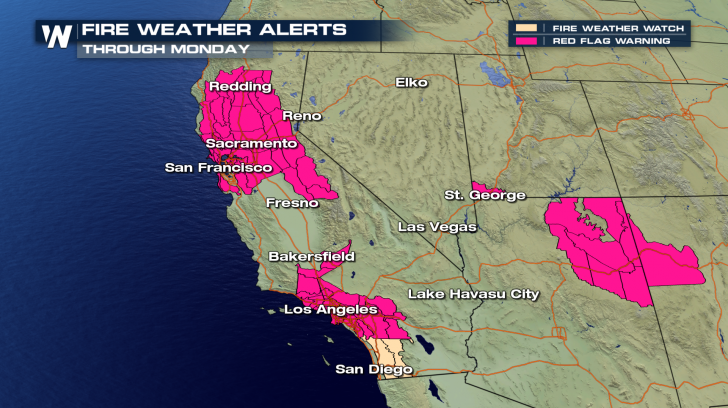 The forecast for northern and central California will remain similar through early Monday. Wind alerts are already in place and some of the highest gusts could top 70 mph.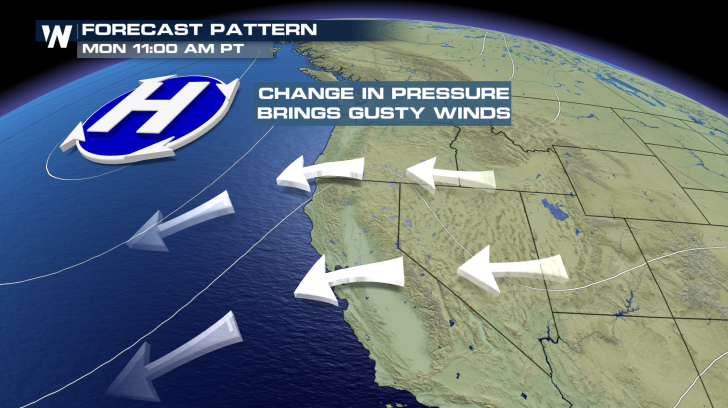 https://twitter.com/i/status/1188100647452725249 In southern California, the next round of Santa Ana Winds is expected to kick up late Sunday and continue through the beginning of the work week.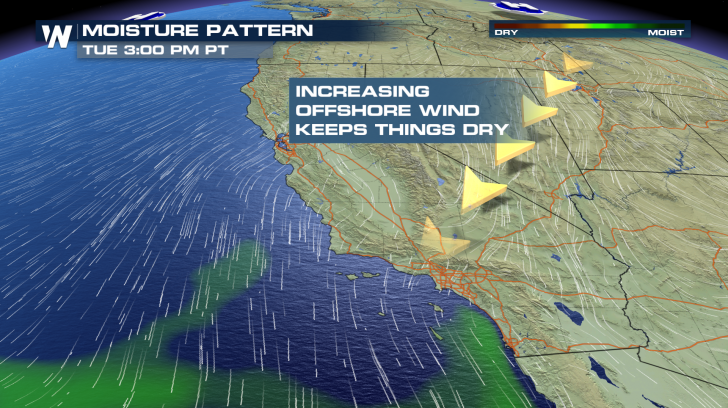 There's also a second round of powerful winds to pair with a very dry forecast for Southern California later this week, which could be even stronger than the event forecast for the beginning of the work week.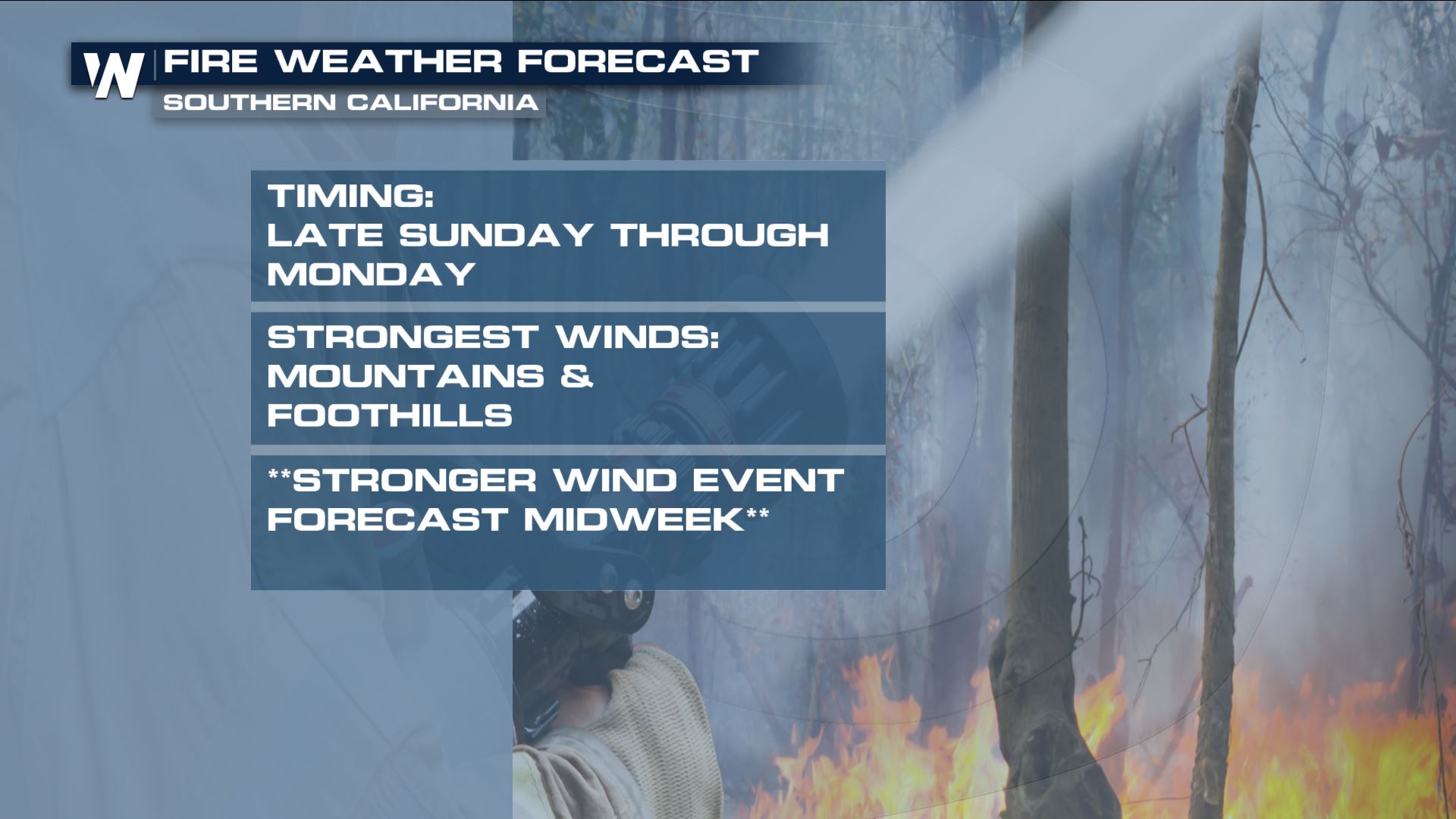 Make sure you have your evacuation kit ready to go at a minute's notice and also that your house has the proper defensible space to help protect your property. https://twitter.com/i/status/1187594636627308544