Wildfire season is well underway, and several large fires continue to challenge the skills of thousands of firefighters in the western U.S.  The amount of charred acreage is staggering.  The Martin Fire alone has burned over four hundred thousand acres in northern Nevada.  And the Spring Creek Fire in southern Colorado is now the third largest wildfire in state history!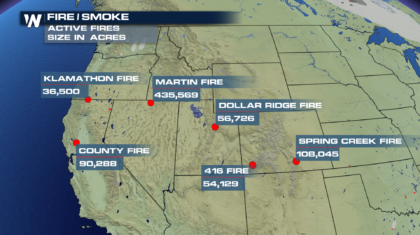 Extreme and Exceptional drought conditions continue to plague a large part of the southwest, due in large part to below average precipitation this past winter.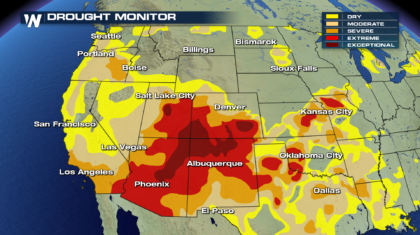 Red Flag Warnings and Fire Weather Watches are in effect through Sunday for portions of Washington, Oregon, California, Nevada, and Idaho.  The fire danger is particularly high in these areas due to breezy and erratic winds, hot temperatures, and dry conditions.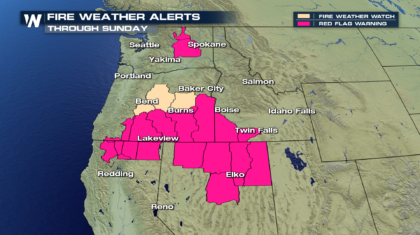 This area could also see dry thunderstorms.  These storms produce rain, but the rain evaporates before reaching the ground.  What does reach the ground, unfortunately, is lightning.  Fires are often started by lightning strikes from these dry thunderstorms during the summer months.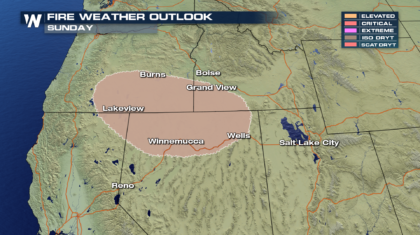 You can see from the pictures below how low planes and helicopters fly when battling the blazes.  The often fly below 200 feet.  Unfortunately, this is the same altitude where civilian drones fly.   The FAA warns unauthorized drone operators that they may be subject to significant fines if they interfere with emergency response operations. Flying a drone without authorization in or near a wildfire area may violate federal, state, or local laws and ordinances, even if a Temporary Flight Restriction is not in place.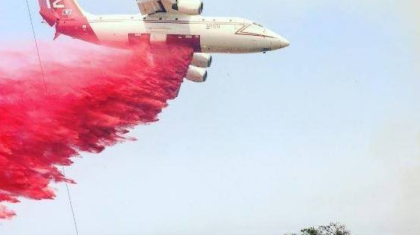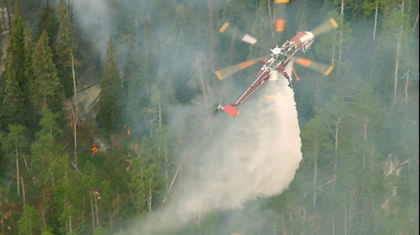 And as the below tweet by the White River National Forest states... "Unauthorized drone flights pose serious risks to firefighter and public safety and the effectiveness of wildfire suppression operations.  If you fly, we can't." https://twitter.com/WhiteRiverNews/status/1015639941513007104 When drones fly, air operations must stop.  This allows a wildfire to grow, and valuable time is lost.  It's time that could be spent saving homes, property, and in some cases, lives.  Please don't fly drones anywhere near a wildfire. And finally, if you live in an area that could be threatened by wildfires, NOW IS THE TIME TO PREPARE.  Don't wait until a fire is threatening your home.  Make all the necessary preparations now to get ready.  The tweet below from the American Red Cross has some extremely valuable safety tips for those living in wildfire country.  You can also visit redcross.org for more information. https://twitter.com/RedCrossCasc/status/1016417333571489793 And finally, a reminder, please be careful with any open flames outdoors.  And please make sure that all campfires and cigarettes are properly and completely extinguished. For WeatherNation:  Meteorologist Matt Monroe