Above: Visuals of the Woodbury Fire, Arizona's 5th largest wildfire, burns near the community of Roosevelt, AZ on June 21. Credit: Dawn Houghtaling 
The past several months have been very hot and dry through areas of the desert southwest. With the addition of wind, wildfires can spread very rapidly. The fire weather outlook has looked very similar over the last many days, with elevated to critical fire danger throughout the region.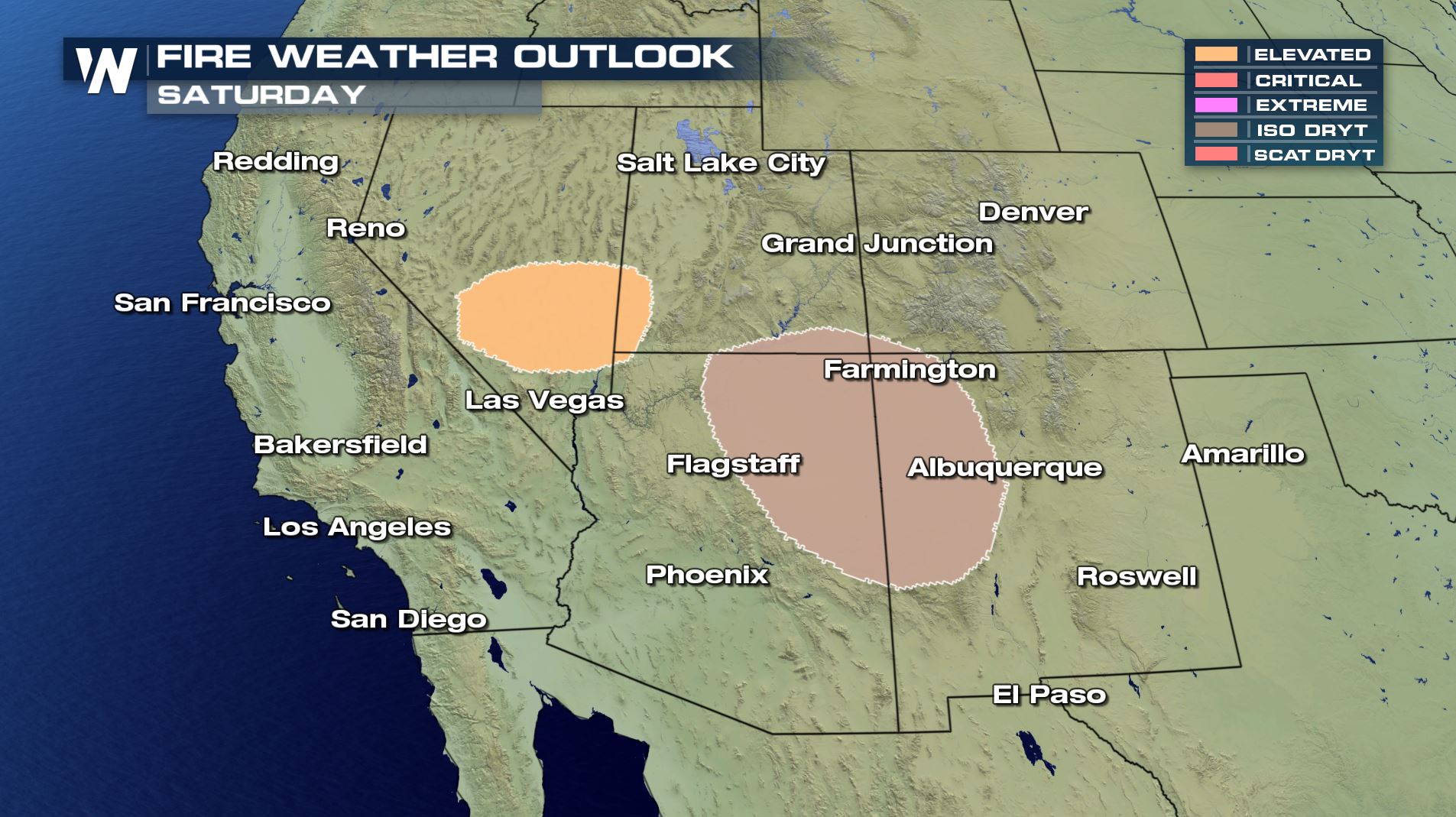 Thankfully, some additional moisture this weekend will minimize the wildfire risk for many parts of the southwest. Leftover moisture from tropical cyclone Alvin streams into the southwest, bringing relative humidity levels up.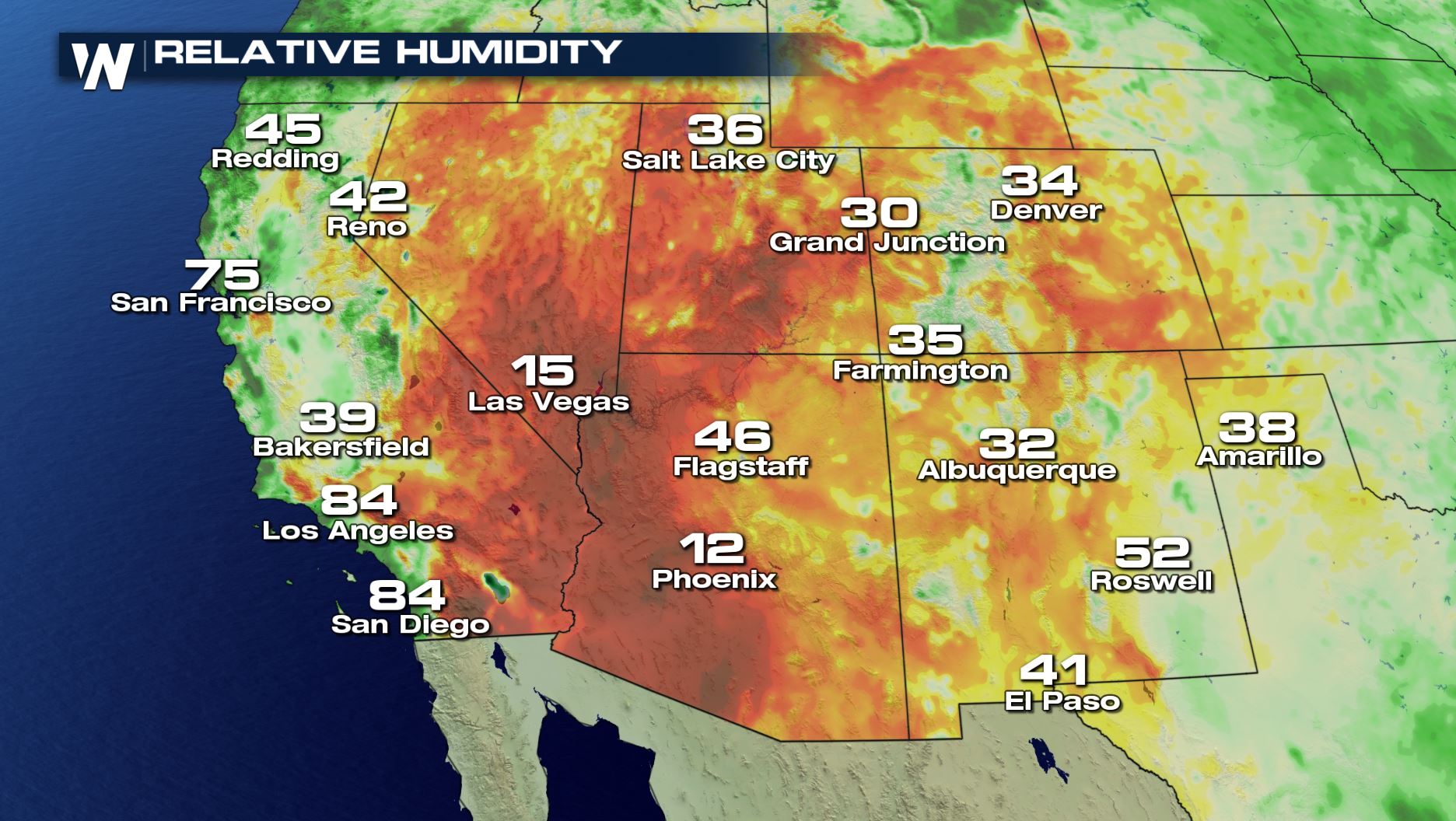 Here are where some of the largest wildfires are across the southwest indicated by each red dot. The smoke associated with each fire is shown in gray.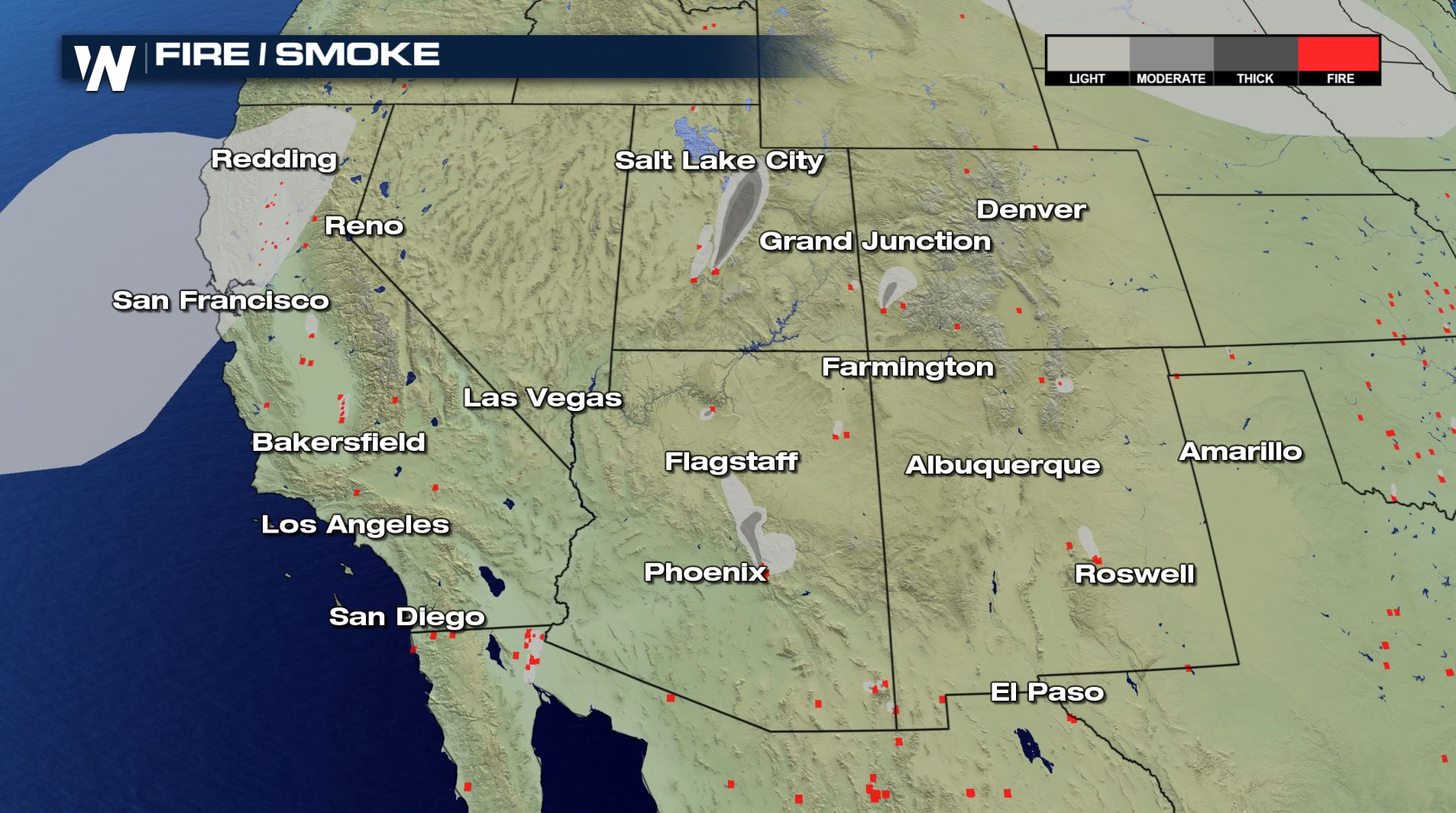 The Woodbury Wildfire, currently burning outside of Superior, AZ., is the largest fire in the country, and is Arizona's fifth largest wildfire. It has stretched more than 120,000 acres within the Tonto National Forest. The cause is under investigation.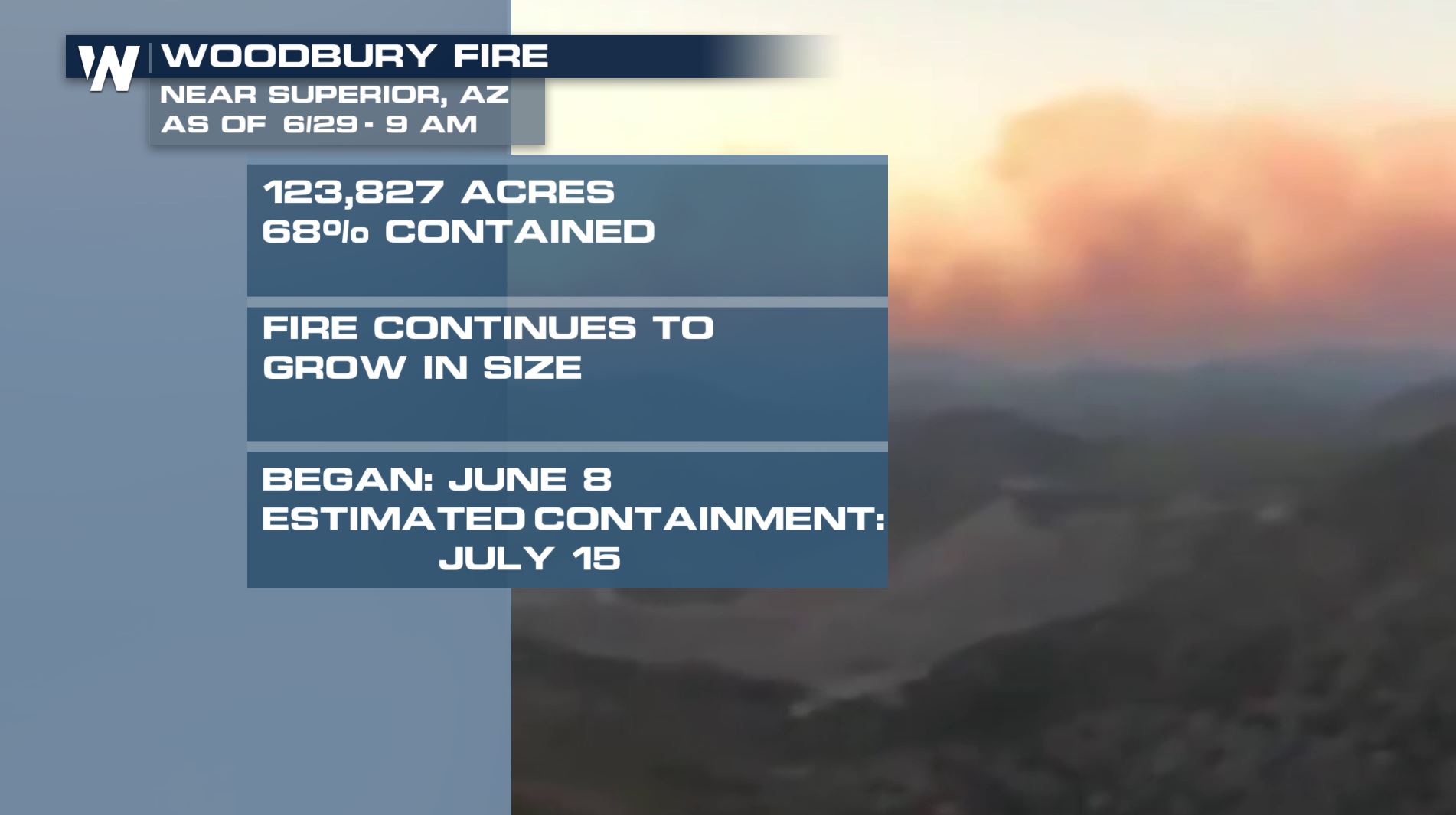 Temperatures are forecast to remain very hot in the desert southwest. Temperatures will stay at or above average, in the 100s and 110s for the next week at least. Thunderstorms over the southwest could also produce new fires this weekend. Dry thunderstorms can cause new fires to spark, as lightning hits dry ground below storms, but the rain evaporates in the dry surrounding area. Gusty winds around thunderstorms can fan flames and cause wildfires to spread rapidly. As dry conditions are expected to remain, here are some ways to prevent wildfires.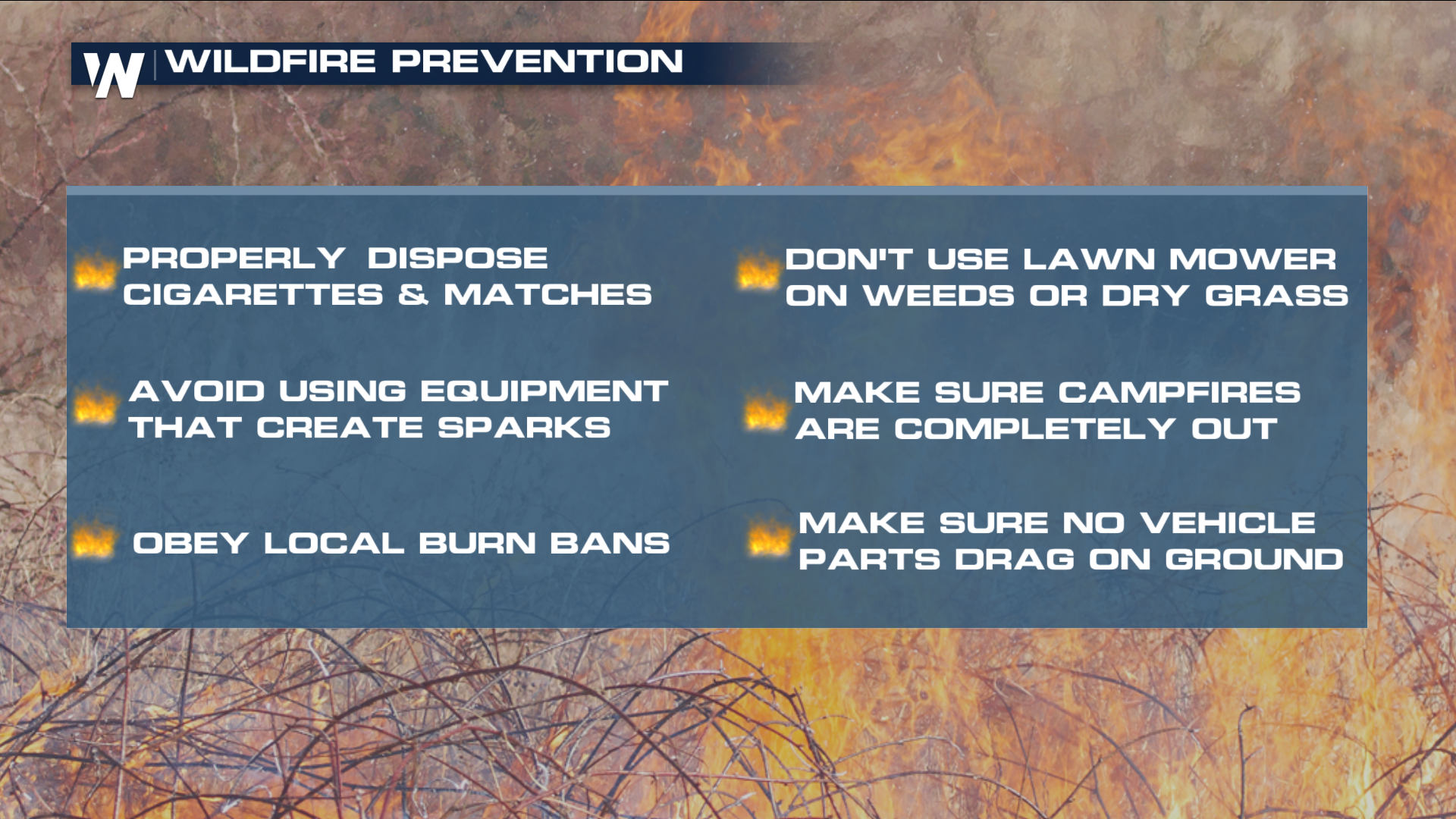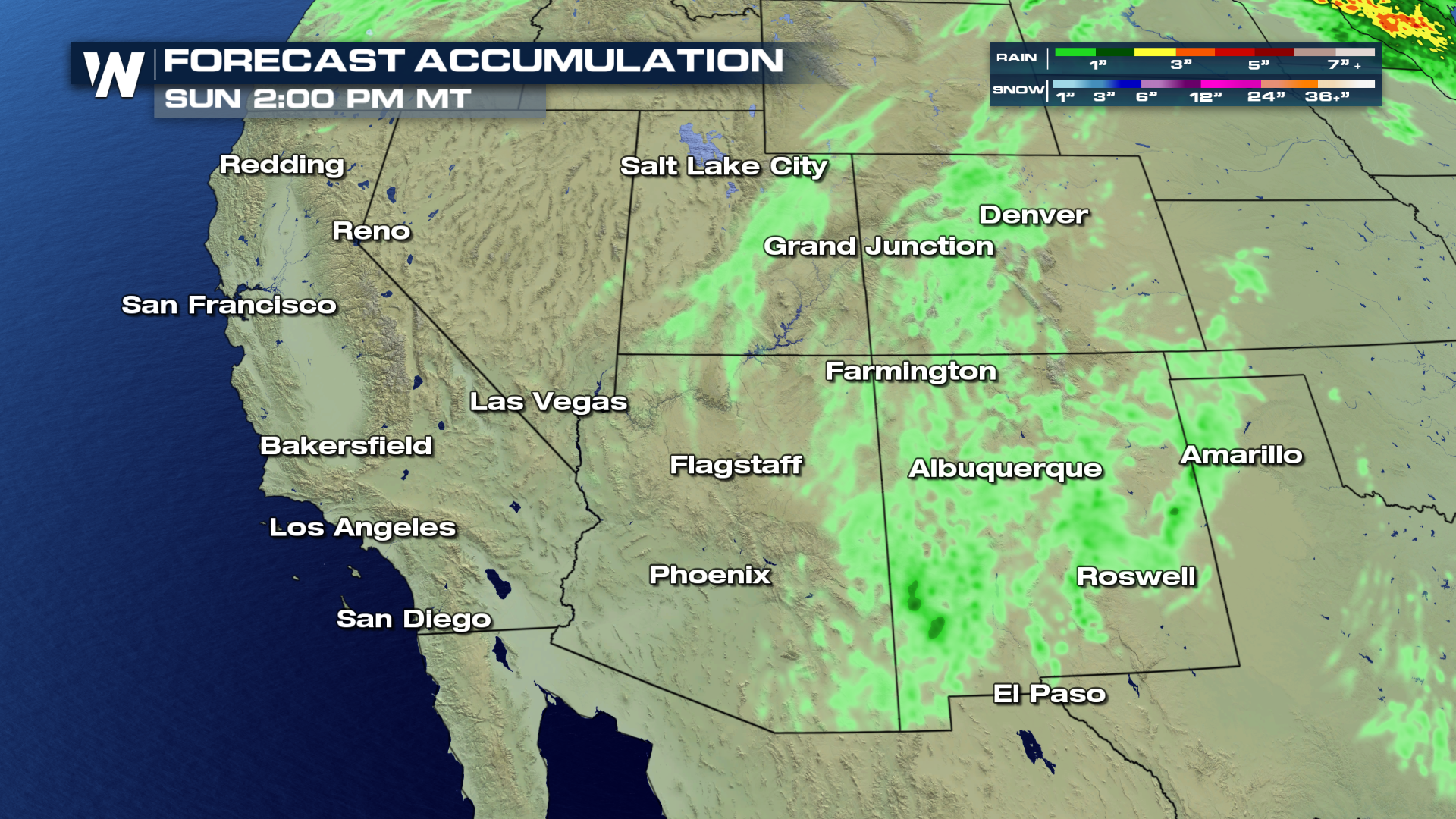 Stay tuned to WeatherNation for the possibility of changing weather conditions.
Meteorologist Greg Rule