Of course! We are just a couple weeks into spring and that means summer isn't that far behind, so inevitably it has to warm up. Right? Right?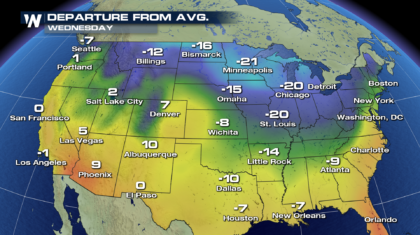 Not so Fast
While it might be easy to push your glasses up the bridge of your nose and point at a calendar. The short-term forecast might not agree.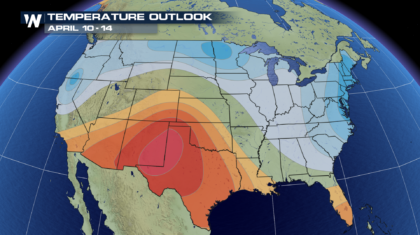 You see, our trough over the eastern US doesn't seem to be breaking down any time soon. And that means those below-average temperatures will persist across the Upper Midwest and East Coast. In fact, there are a couple more rounds of snow on the way!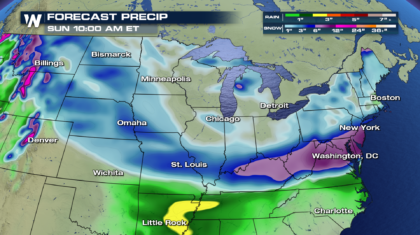 A Change
There is a change on the way!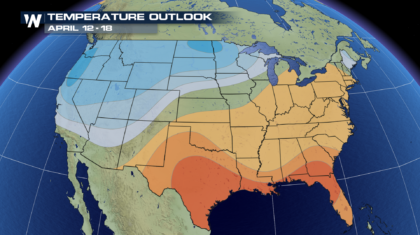 By the time we get to the end of next week, our pesky trough over the eastern states will finally break down and move out. Looks like it's time to get out the flip flops and tank tops! Spring is here!
Precip Forecast
All that's left is the moisture. We already know where the snow and rain will be through the weekend. So the long-term is what we really care about. (Second map)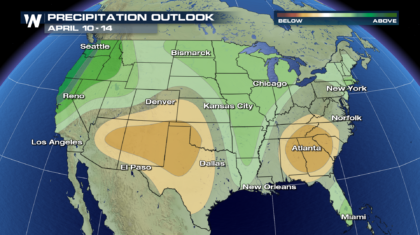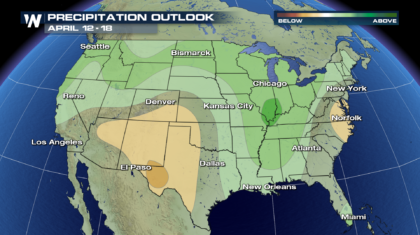 And it's looking like those April showers are going to bring us some pretty great May flowers!