Another potent punch of active weather will affect the West over the next few days as a strong wave of energy spills into the region. Moderate to heavy rain has already fallen across portions of California over the last 24 hours, with over 2" reported in Black Mountain, CA.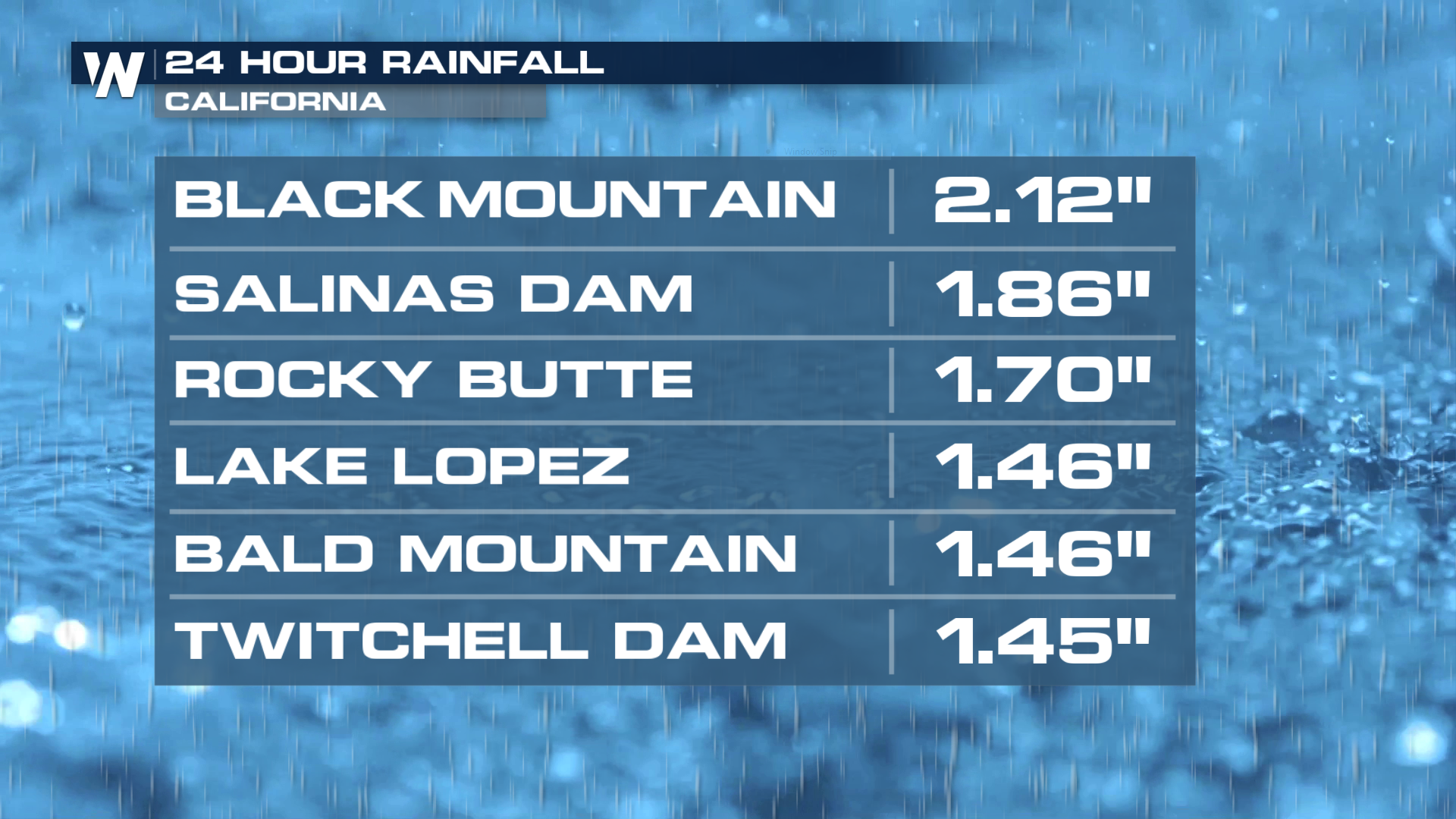 Check out the scene near Bakersfield, CA from early Wednesday as a rock slide occurred due to heavy rains combining with saturated soils. These events are likely to continue over the next few days as heavy rain and mountain snow remain in the forecast.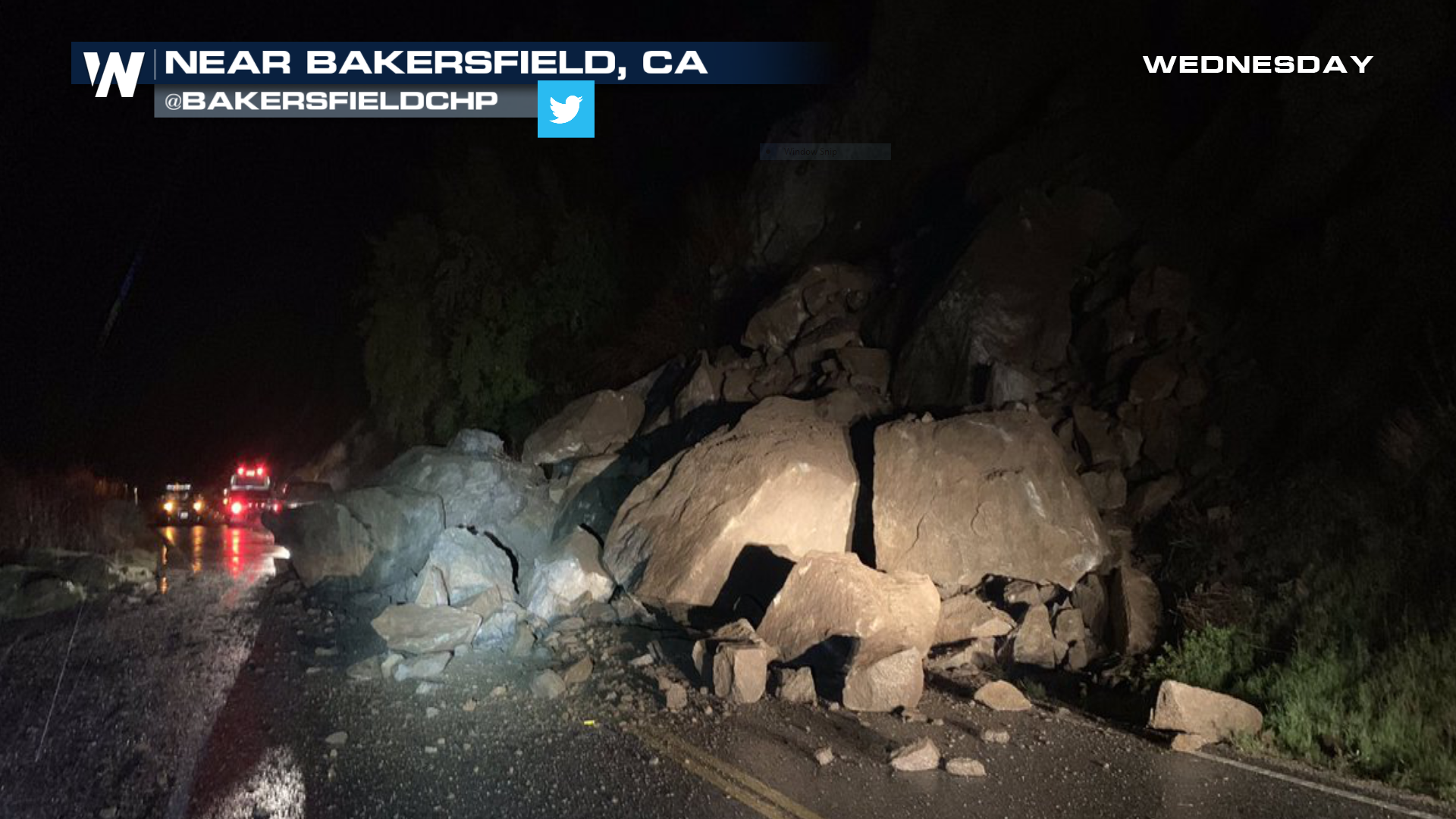 Here is the set-up expected for 6 PM Wednesday evening, showing widespread precipitation across the area. Coastal rain showers and high elevation snow will continue to fall through the evening and into Thursday.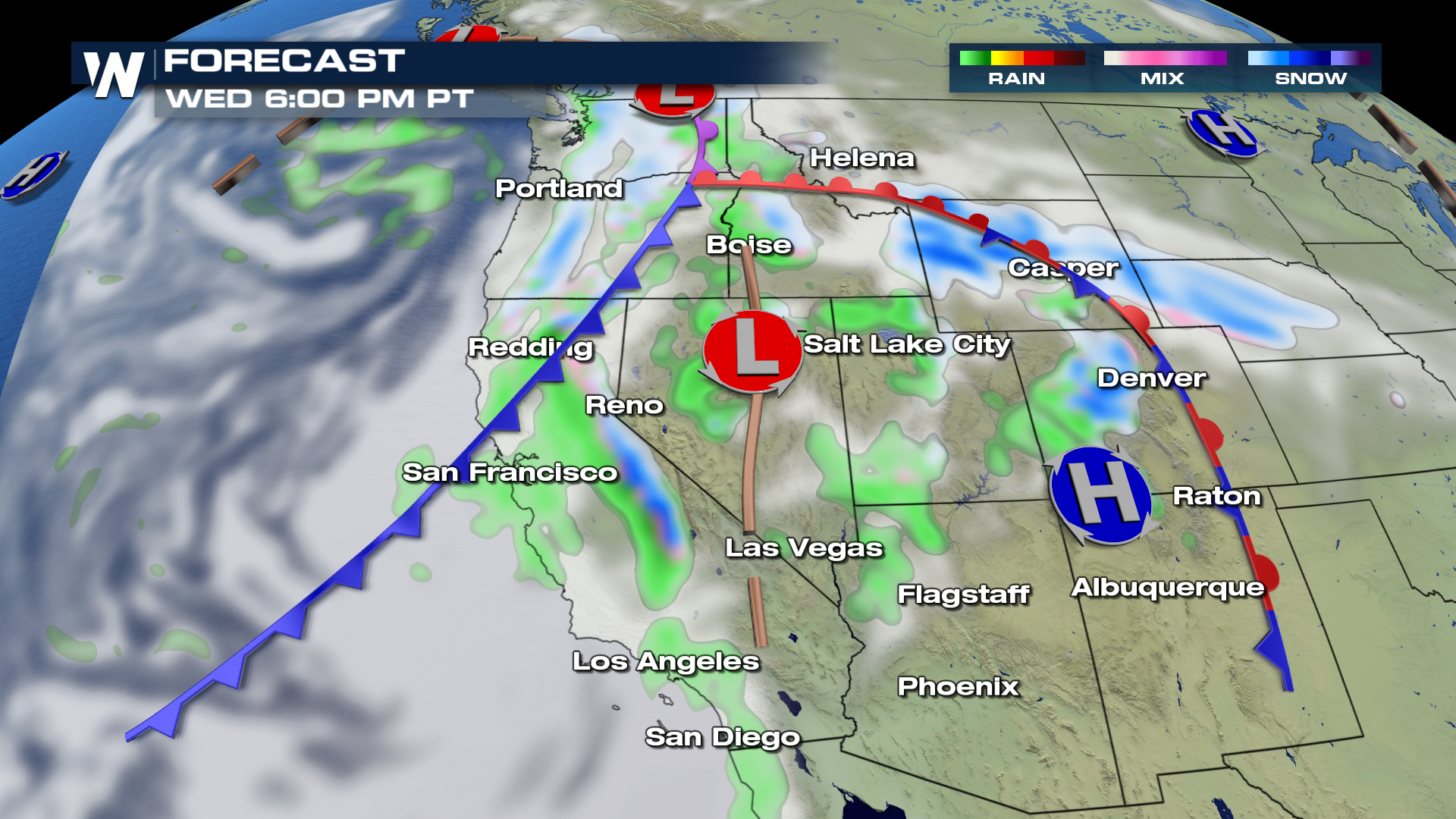 Flood alerts are spread across California through Thursday afternoon, with the potential for an additional 2-5" of rain to fall. Low lying areas will be prone to flooding and burn scar areas will see the possibility of debris/mud flows. Stay weather alert over the next few days if you live in any of these aforementioned areas.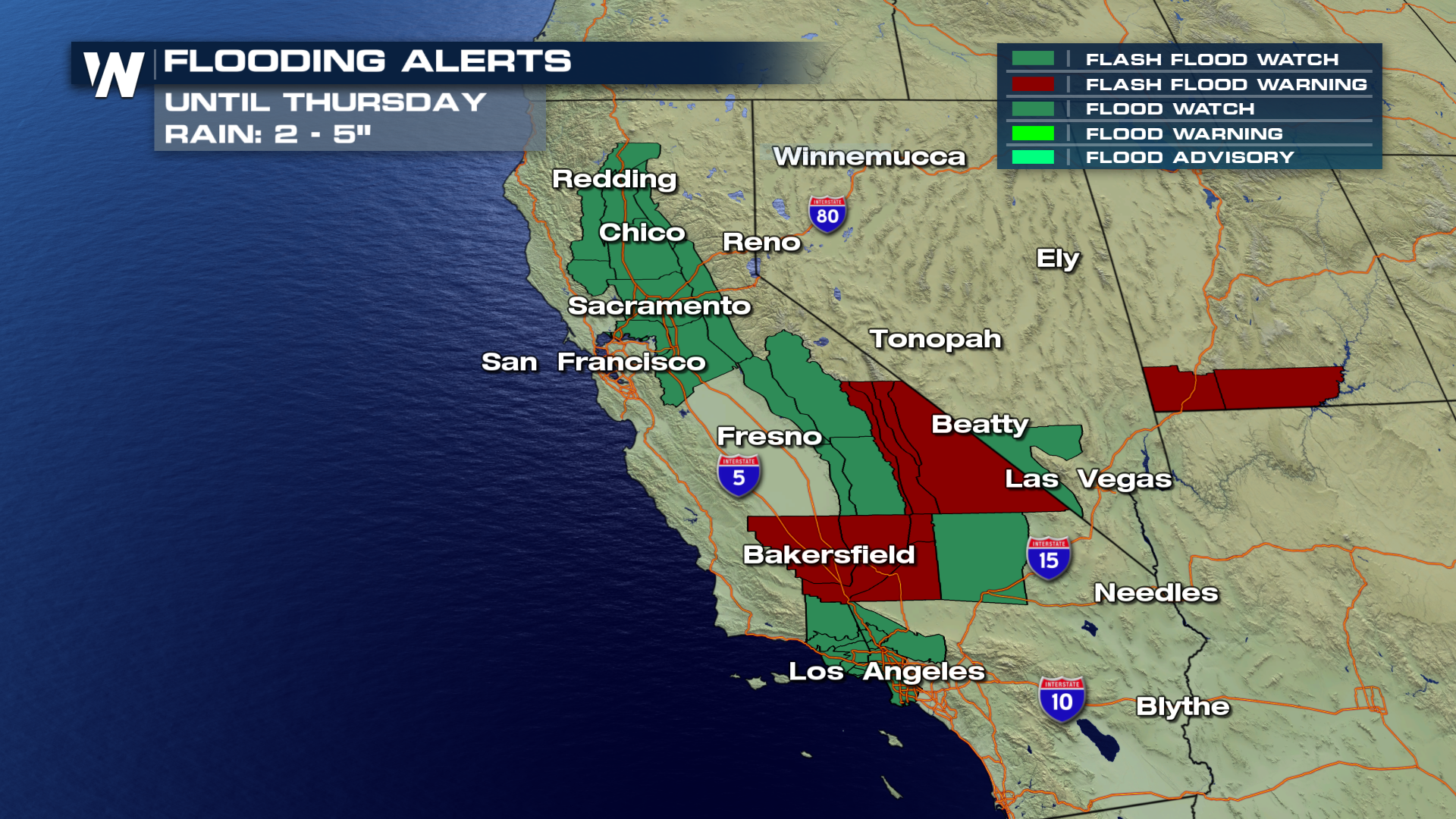 Rain will transition to heavy mountain snow in the high country with accumulations over 3 feet by late Thursday evening! Travel will be slow going, with snow-packed conditions over all mountain passes.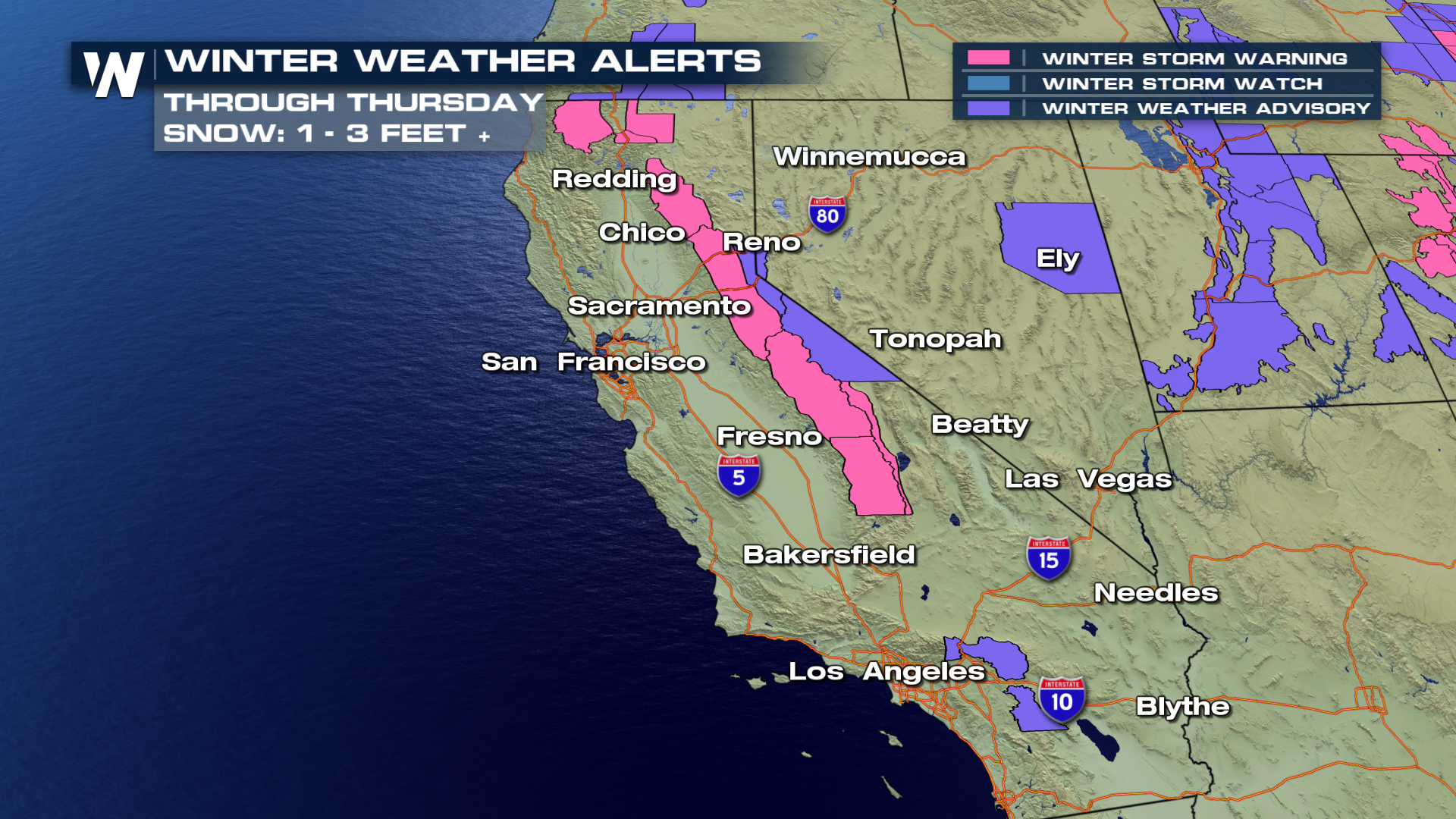 In addition to the precipitation, strong winds will be felt across the area. Winds in excess of 40 MPH will be possible. Areas of snow combined with windy conditions will experience reduced visibility down to 1/4 mile.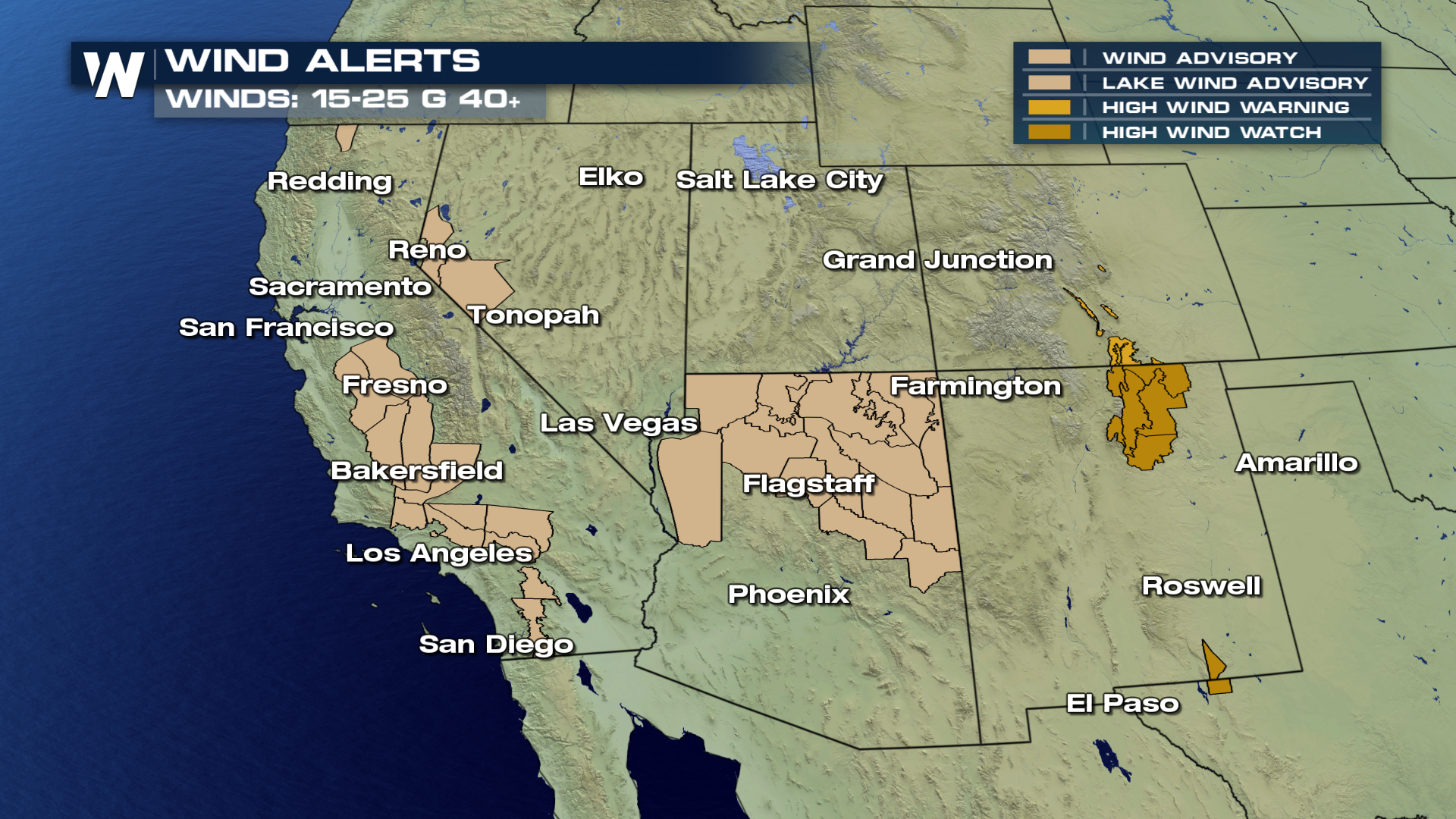 For WeatherNation, I'm
Meteorologist Greg Rule