A quick moving low pressure system sweeping across the Central U.S. will bring strong winds to the forecast today.  Gusty conditions are expected from Minnesota down into the Tennessee Valley. Here is the very latest.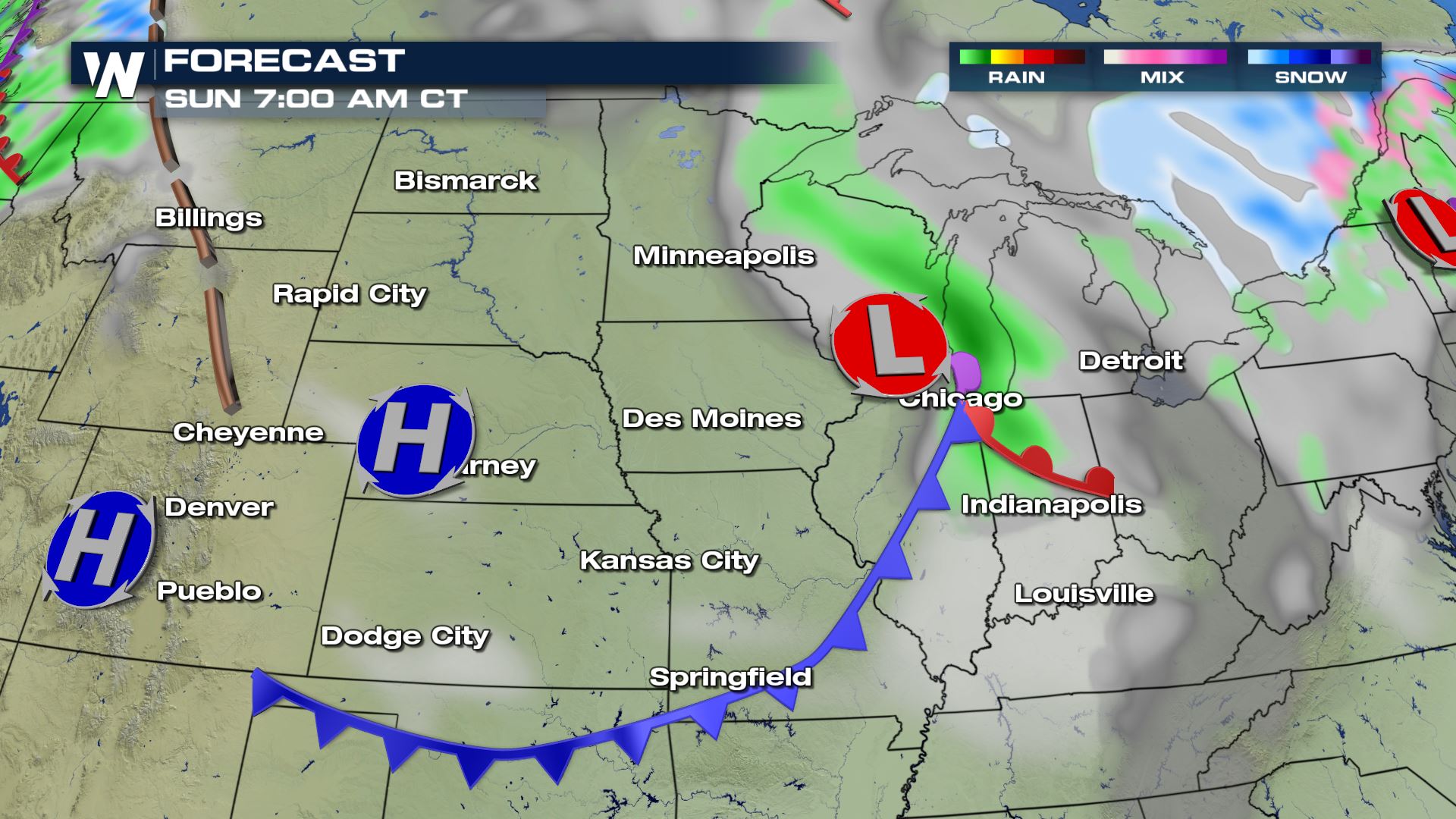 Alerts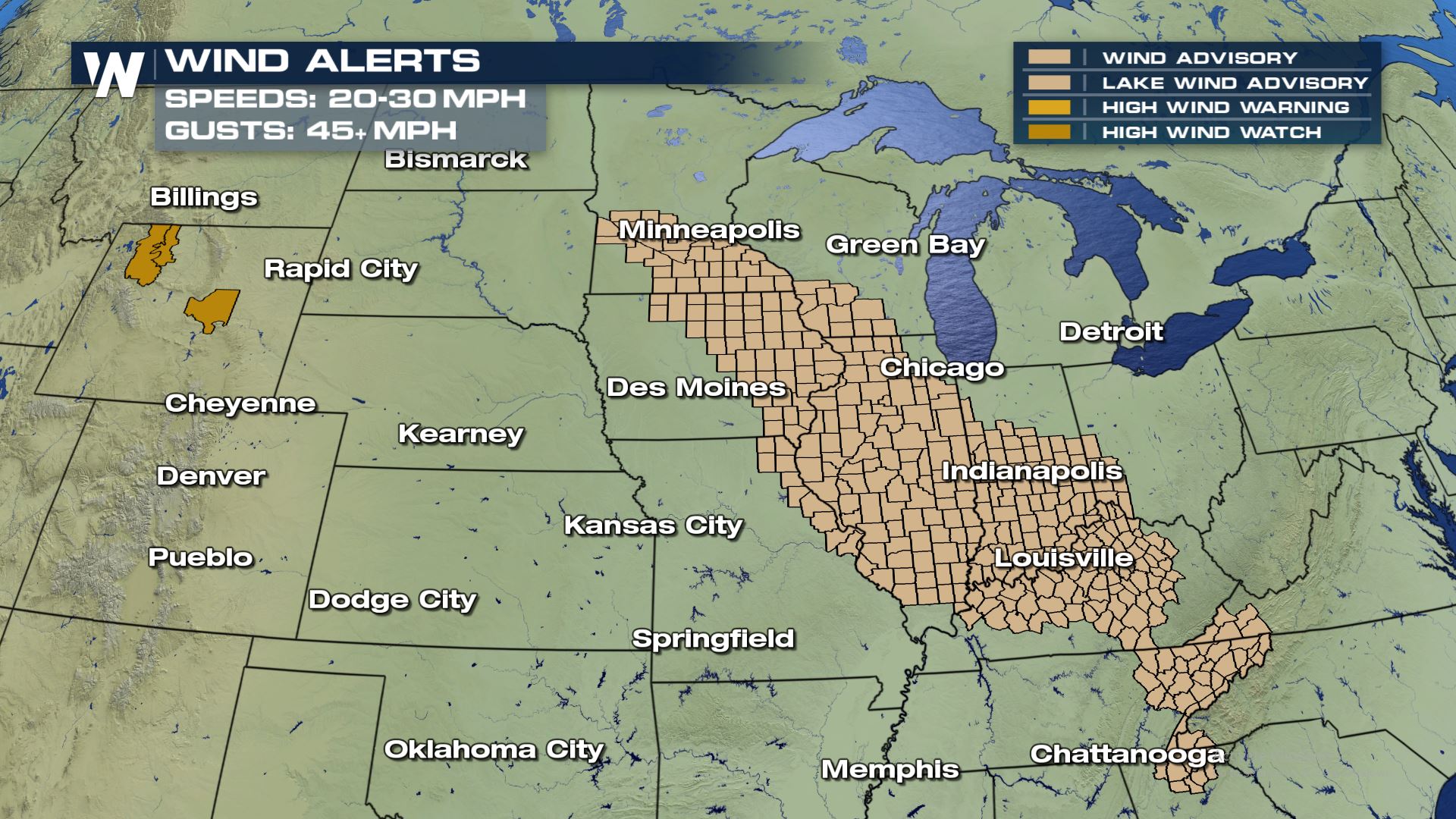 Many counties are included in a wind advisory for this afternoon.  These are the areas where wind gusts could exceed 45 mph.  This means driving may become difficult, especially on north- south oriented roadways such as I-55, I-57, and I-155.  Also, any unsecured outdoor items could easily blow away.
Forecast
Last 24 Hours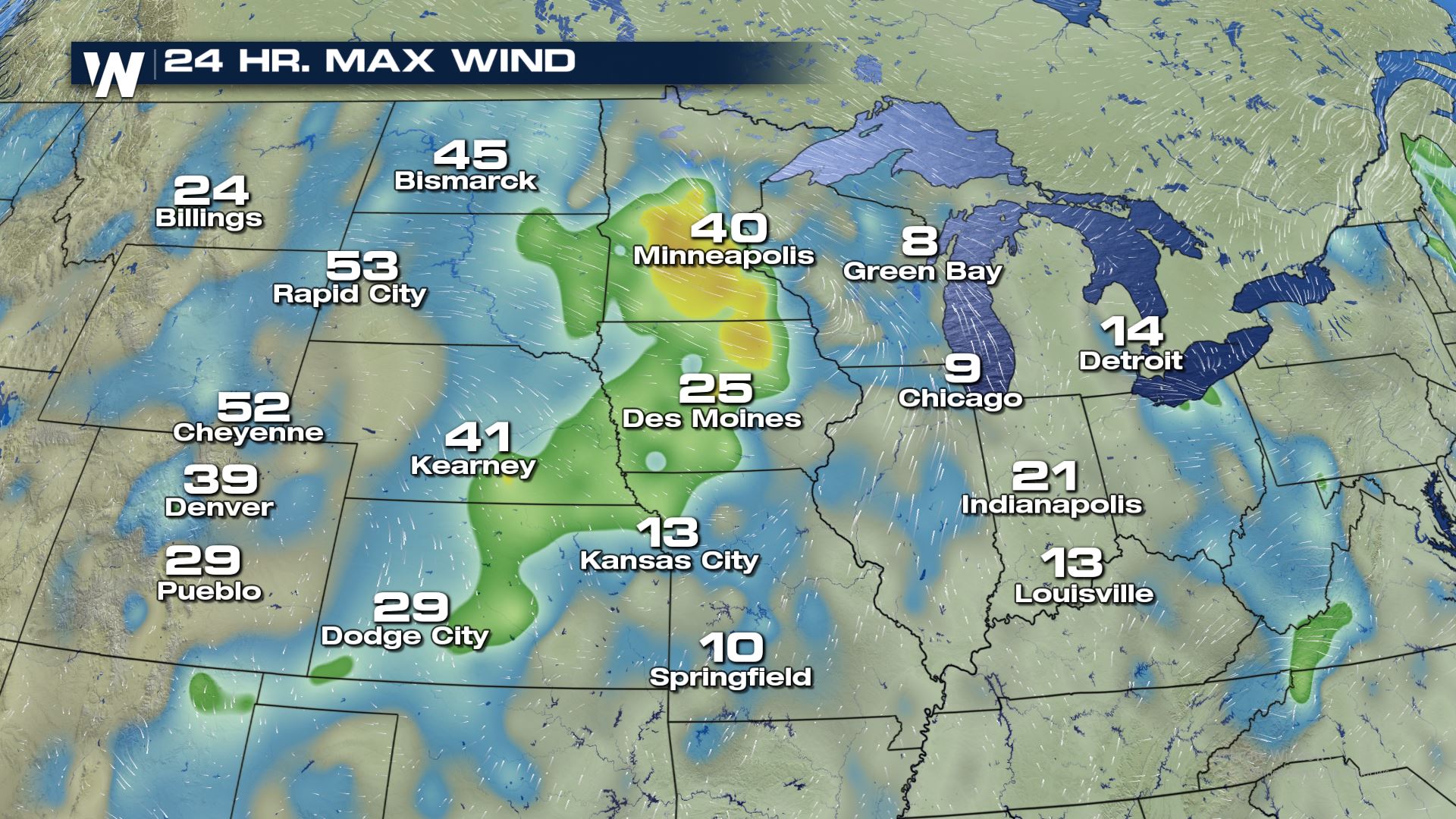 It wasn't just the Northeast that was dealing with intense winds over the last 24 hours...take a look at some of those wind reports!
Sunday Forecast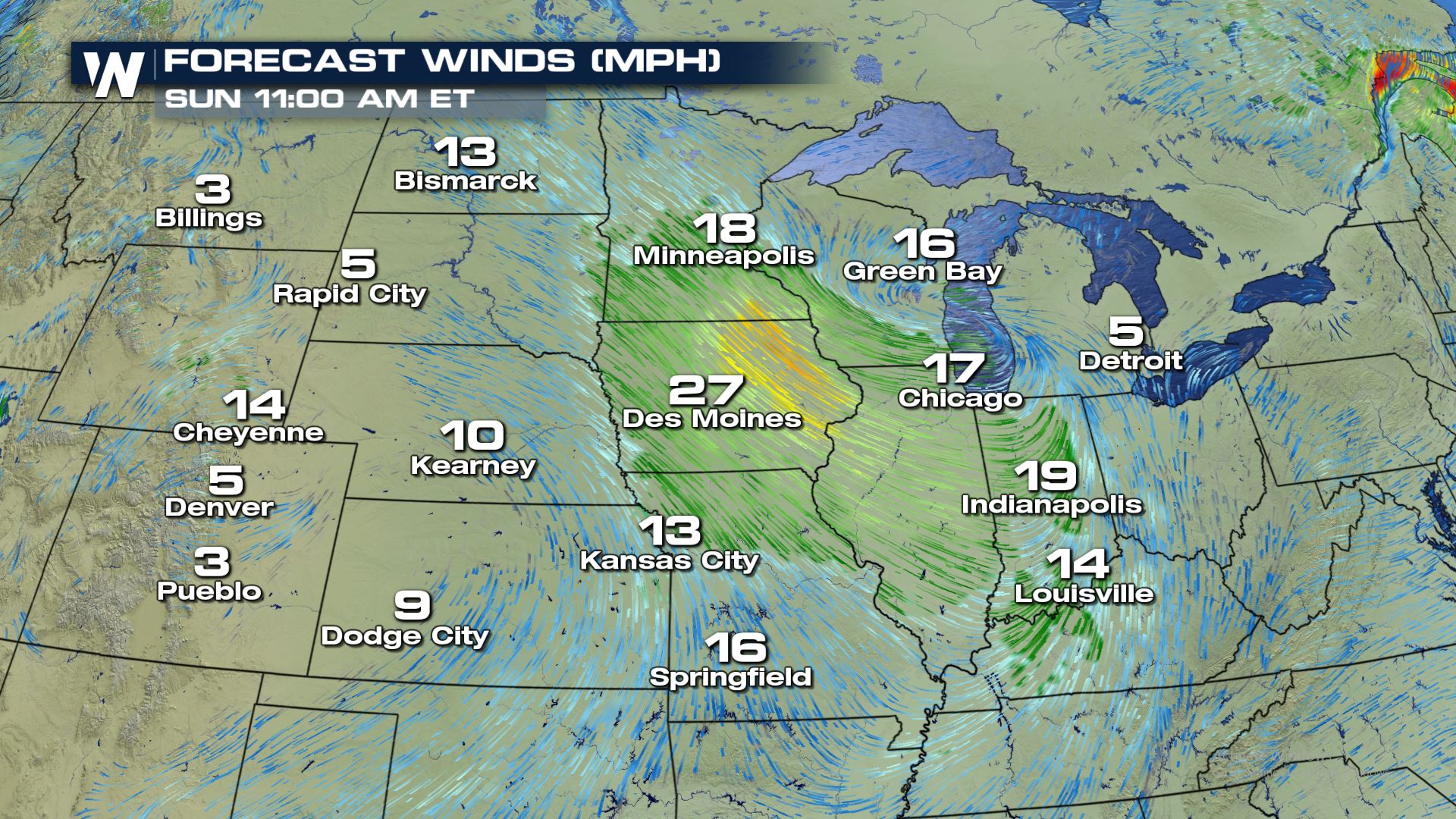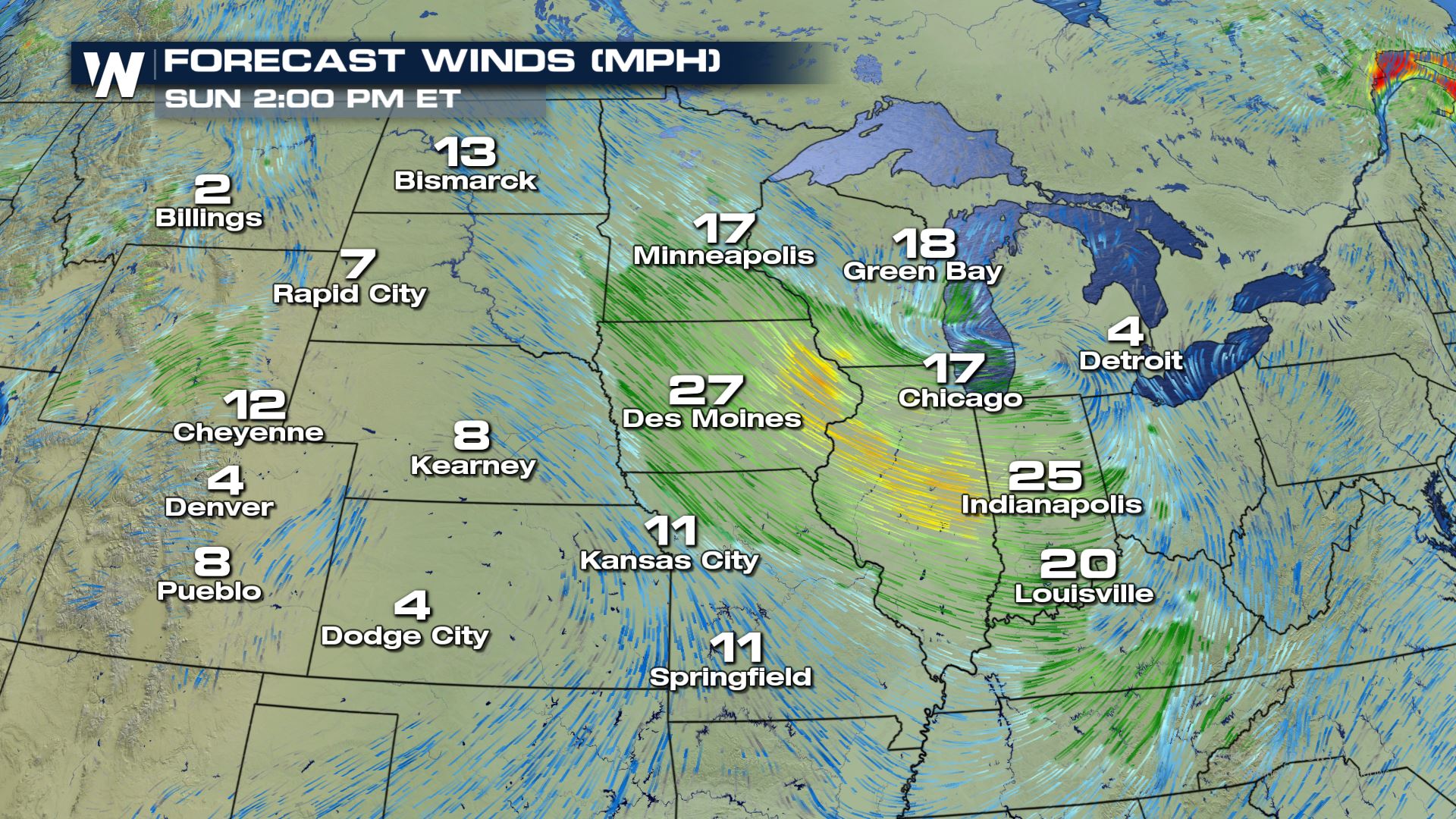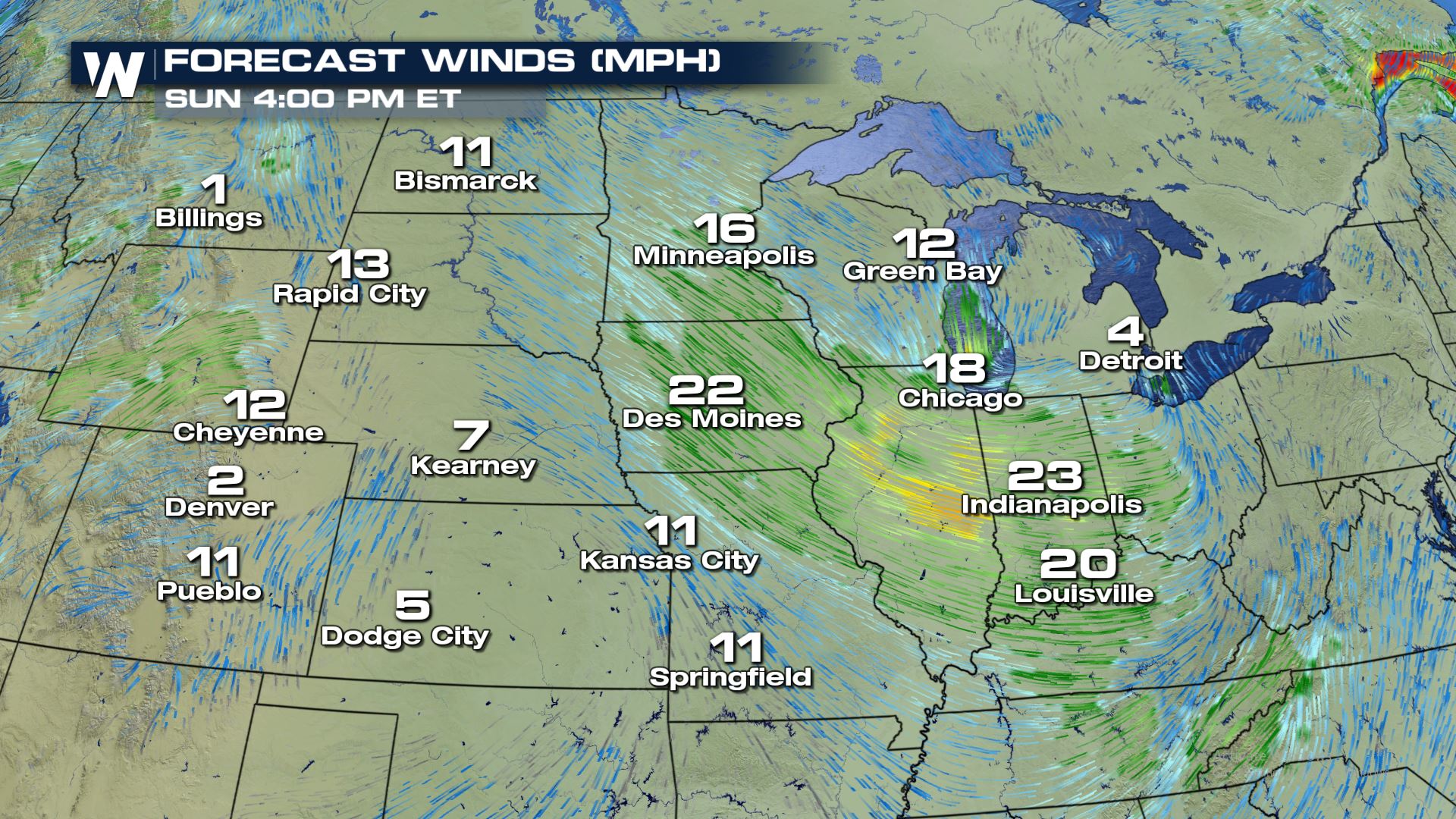 Wind speeds will be increasing by the late morning and the strong winds will last through the afternoon.  The winds speeds will begin to slow down by the late afternoon and early evening. Keep checking with WeatherNation for more updates!