Mountain snow is expected to continue, wrapping up tonight with totals up over a foot in many locations including the Colorado Rocky Mountains, Wyoming mountain ranges, and the Uintahs/Wasatch of Utah. Winter Weather Alerts are in effect for the mountains of Montana, Wyoming, Utah, South Dakota, and Colorado. In addition to heavy snowfall, powerful winds may drop visibility and we'll keep an eye on the potential for blizzard-like conditions.
An upper-level trough will bring in colder air and Pacific moisture to produce rain in the lower elevations and snow for areas over 8,000'. Most of the snow will be for areas in the high country but snow will get down to the foothills of Colorado Springs, Denver and likely fly in Cheyenne, WY. The Palmer Divide between Denver and Colorado Springs will see a wet slushy couple inches of snowfall meaning travel on I-25 will be challenging at times Thursday night.
Additional snowfall will be limited, but still slick roads will be tricky for overnight and early morning travelers in Wyoming and Colorado.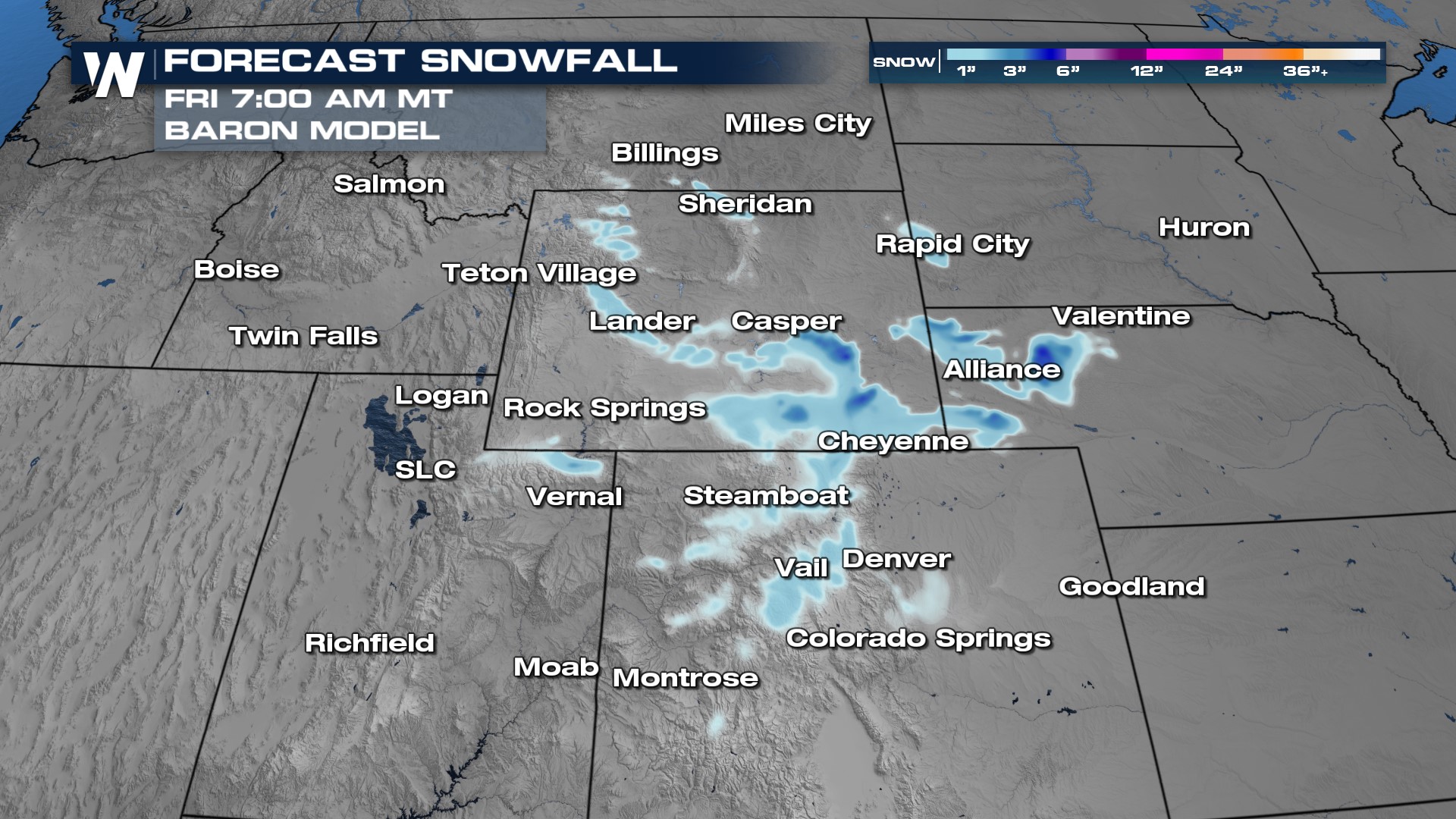 Wind chill values on Friday morning will be in the teens and 20s even down the I-25 corridor as lows plummet into the 30s and winds gust up over 30 mph! Widespread frost and freeze alerts are in effect through much of the Four Corners region through Saturday morning.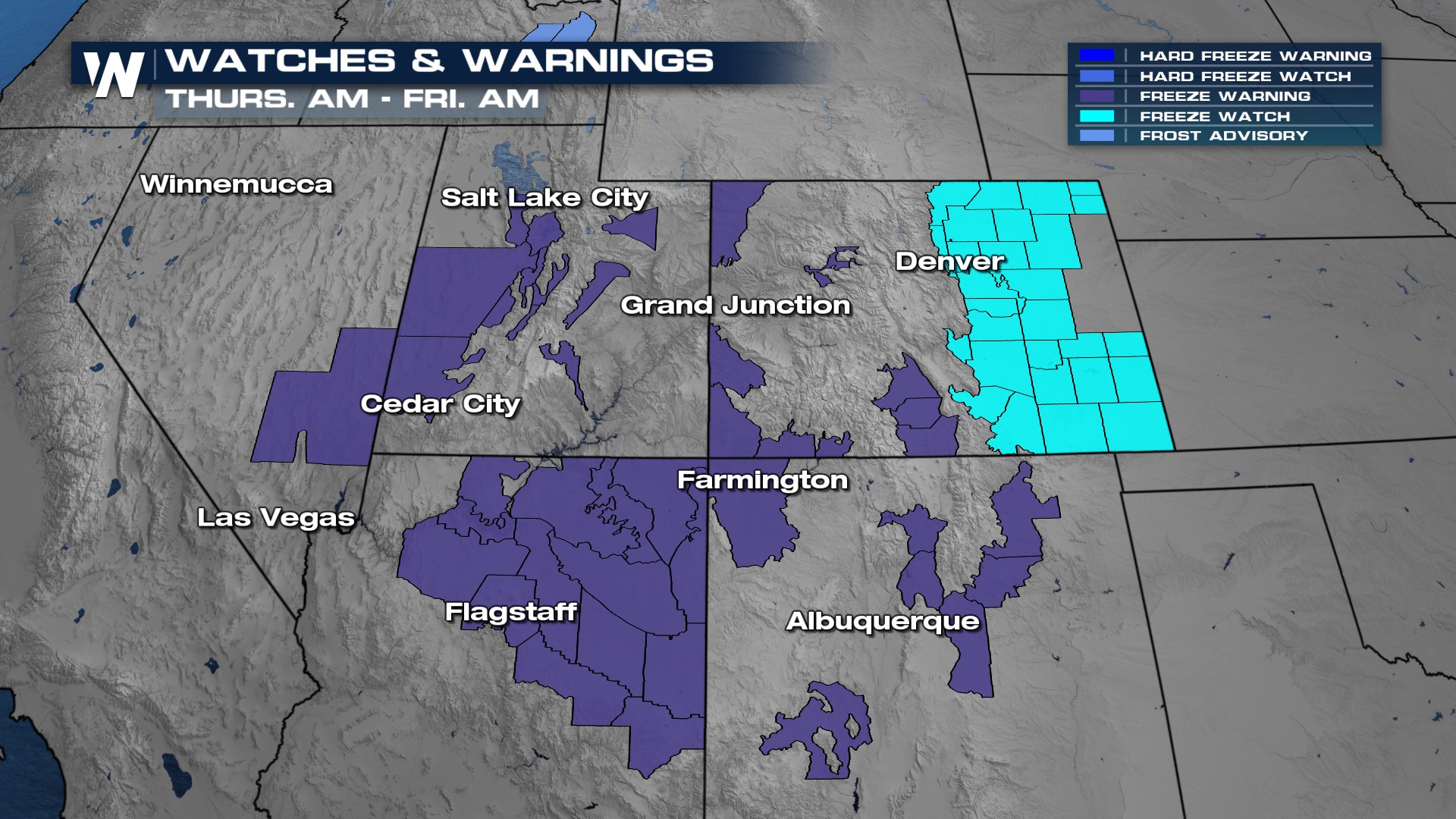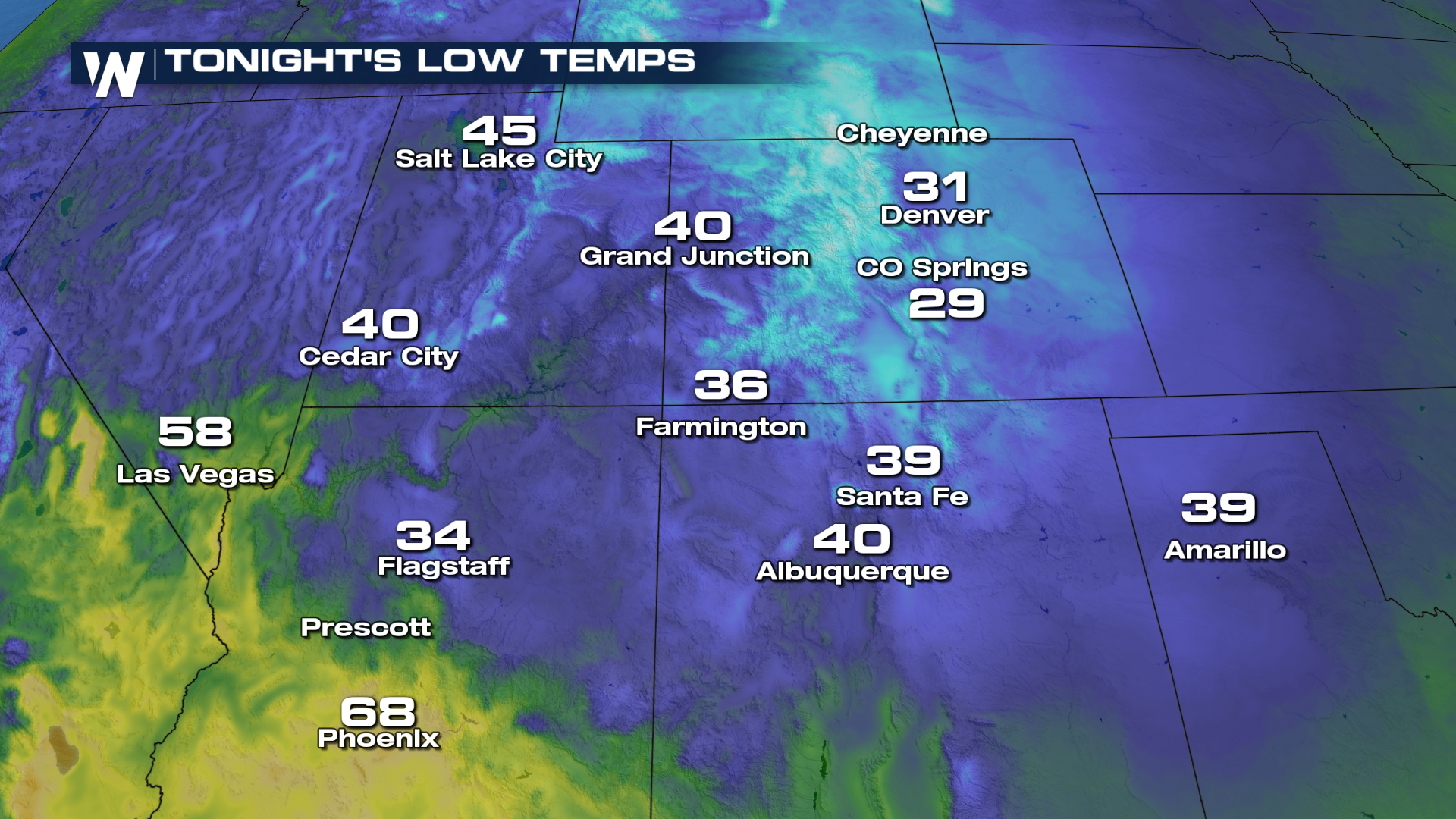 For more on this developing weather headline be sure to join us LIVE on WeatherNation!