The mountains of California are experiencing another helping of snow in the final days of January, capping off a record stretch of wet weather between the months of December 2022 and January 2023. Winter weather alerts are in effect northeast of Los Angeles, as well as east of San Diego, CA as we head into Tuesday morning for heavy snow and strong wind (ABOVE). Additional winter alerts remain in place through early Tuesday for Utah, Colorado, Arizona, and Nevada. Accumulations will be 6-10" storm total for many of the Southwest mountains!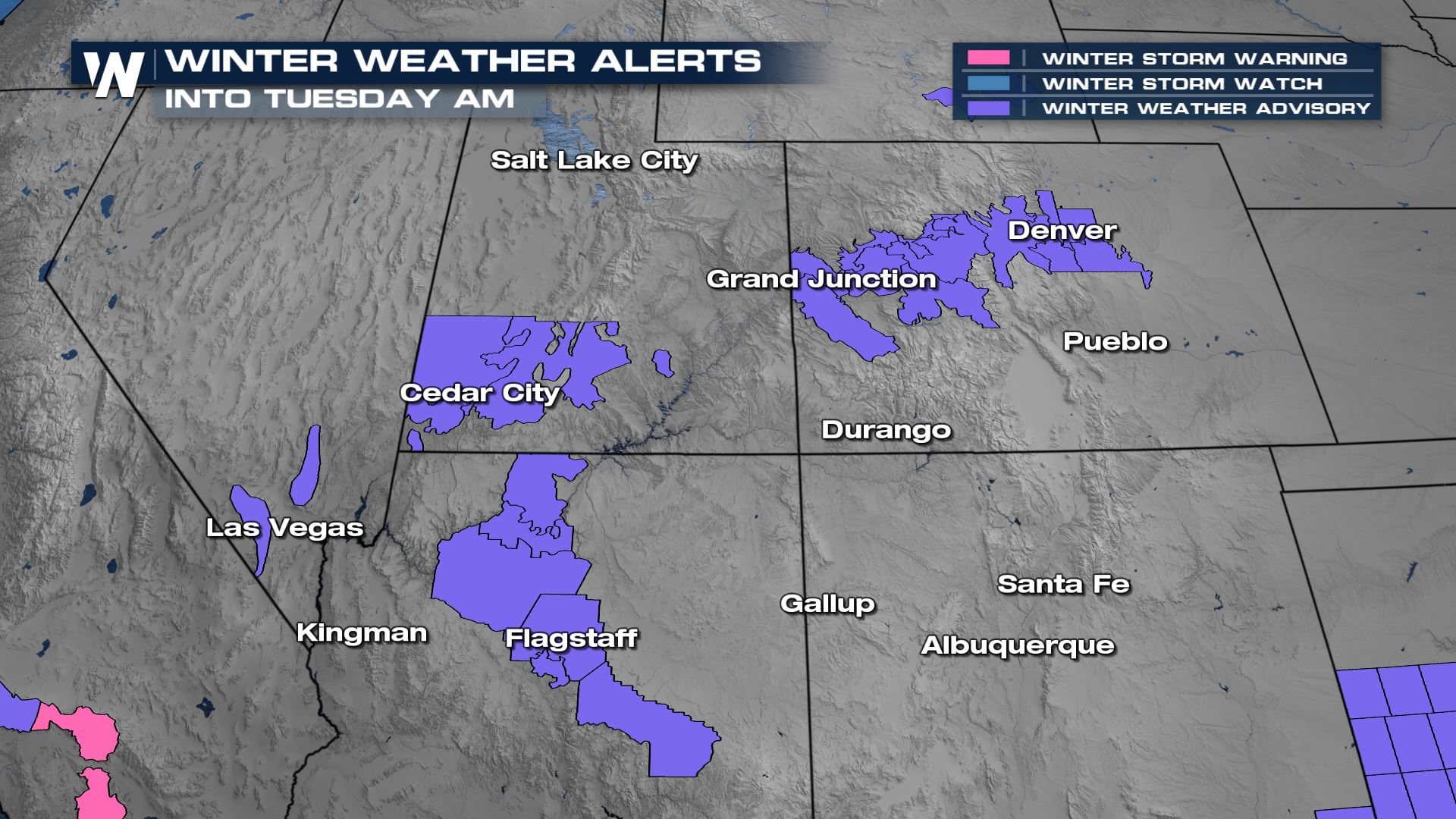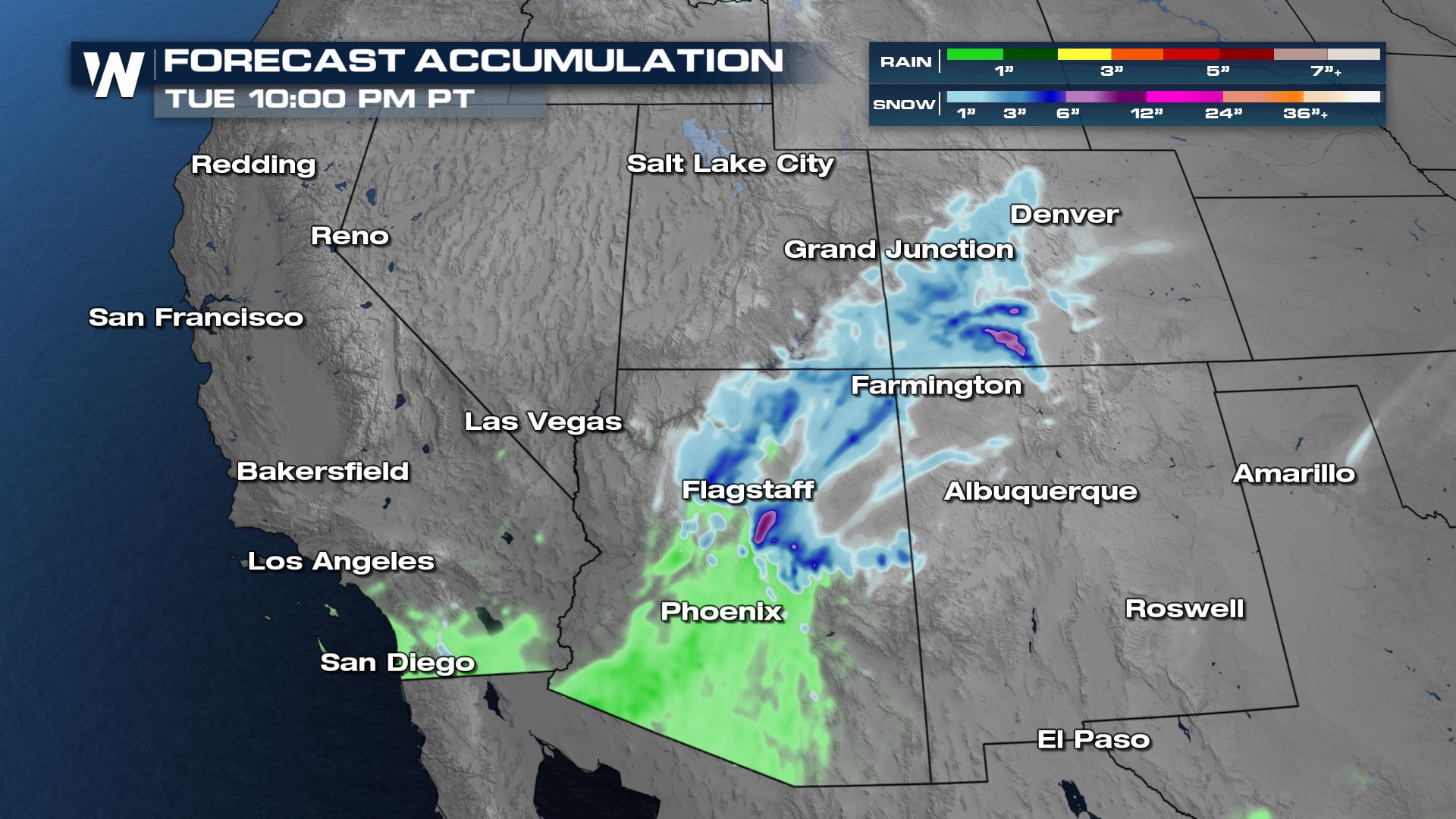 Most of our snow ends overnight with just a few pockets of snow showers through the High Country of Arizona, northern New Mexico, and SW Colorado. An additional couple of inches of snowfall are anticipated here.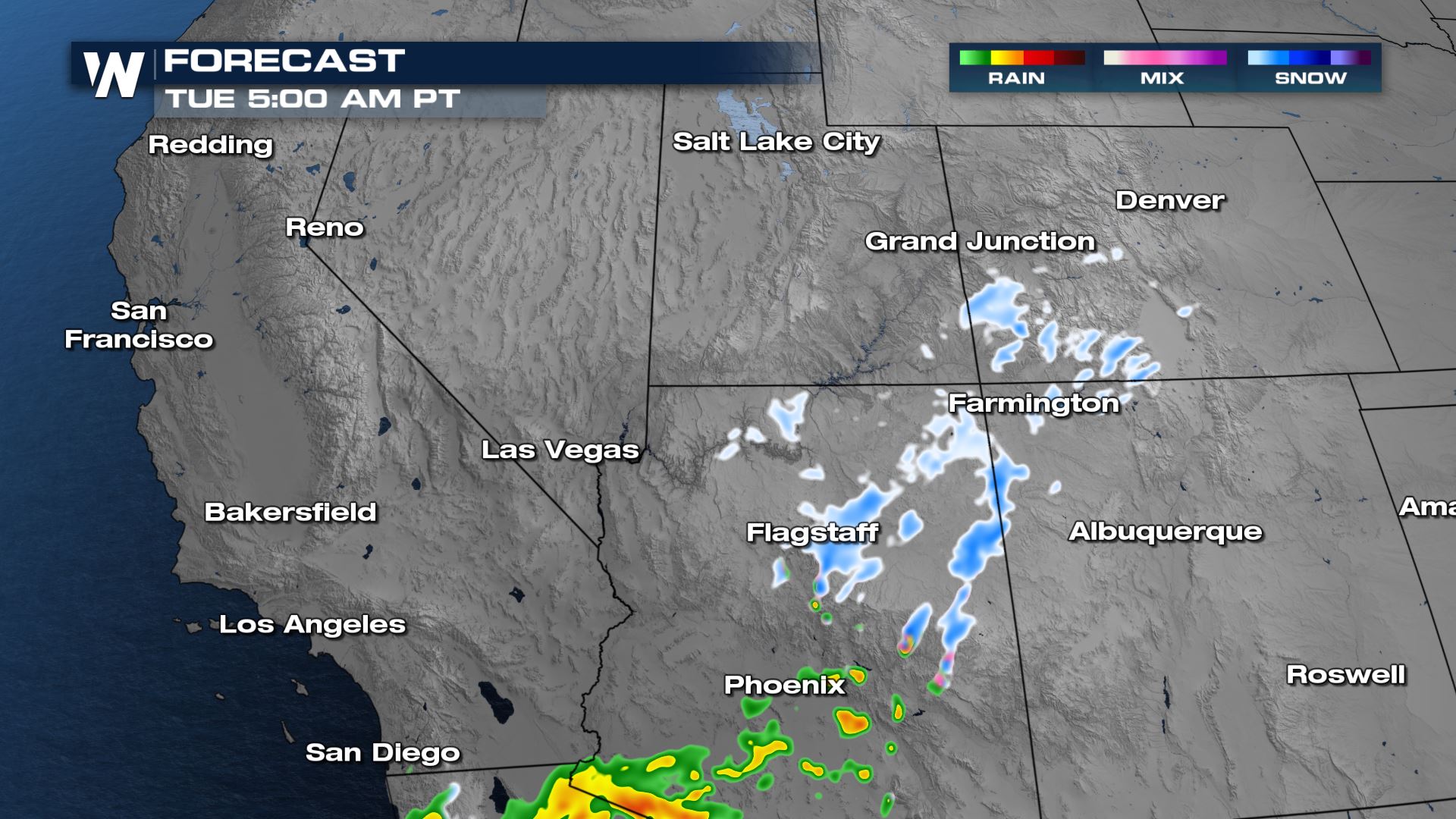 The other factor impacting the Southwest is brutally cold conditions. The Plains of Colorado, New Mexico, and Wyoming will get down below 0 again overnight. In California, widespread frost and freeze alerts are in effect across the area for Tuesday and Wednesday morning. Overnight lows will be in the 20s, which could impact crops.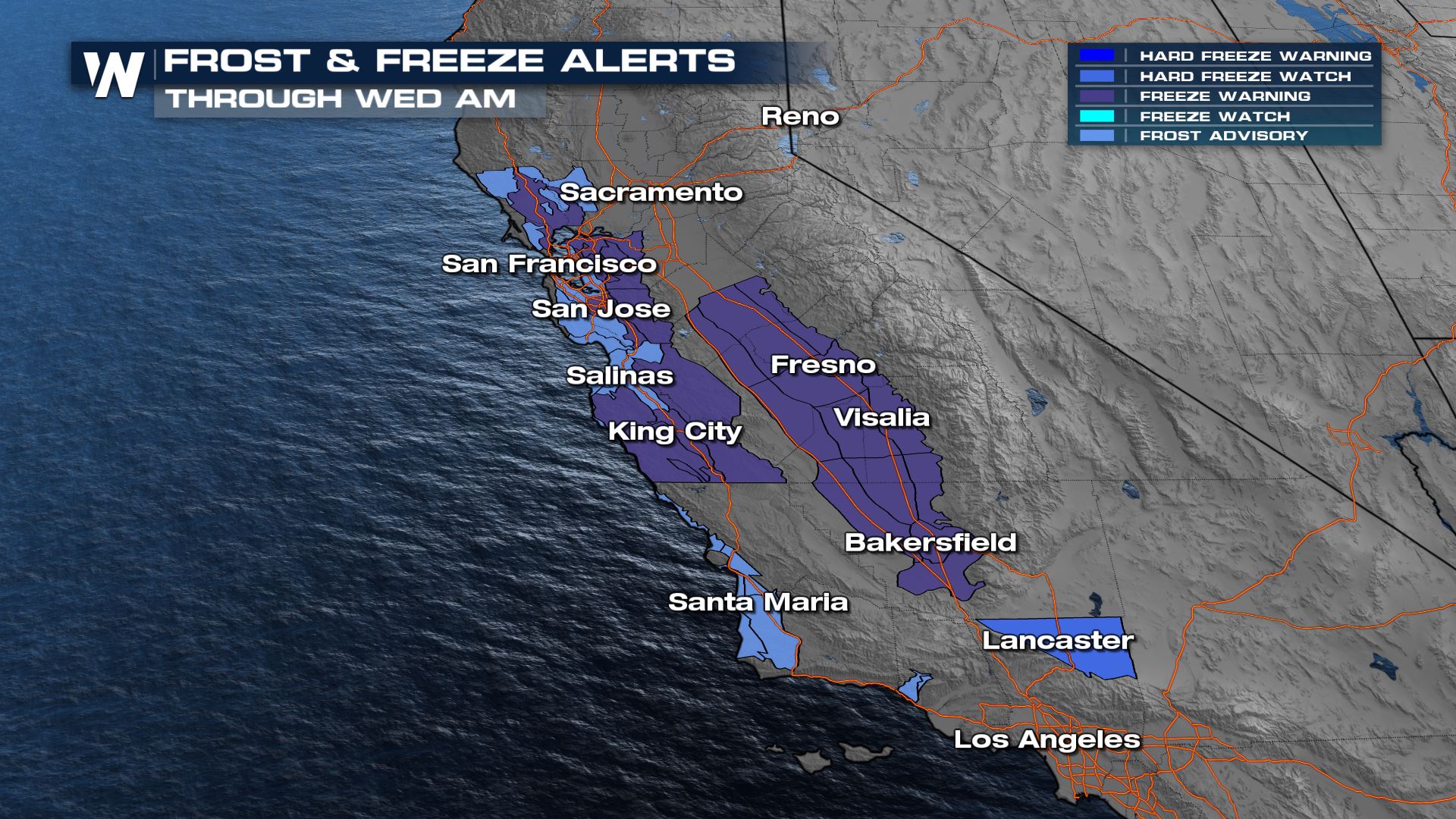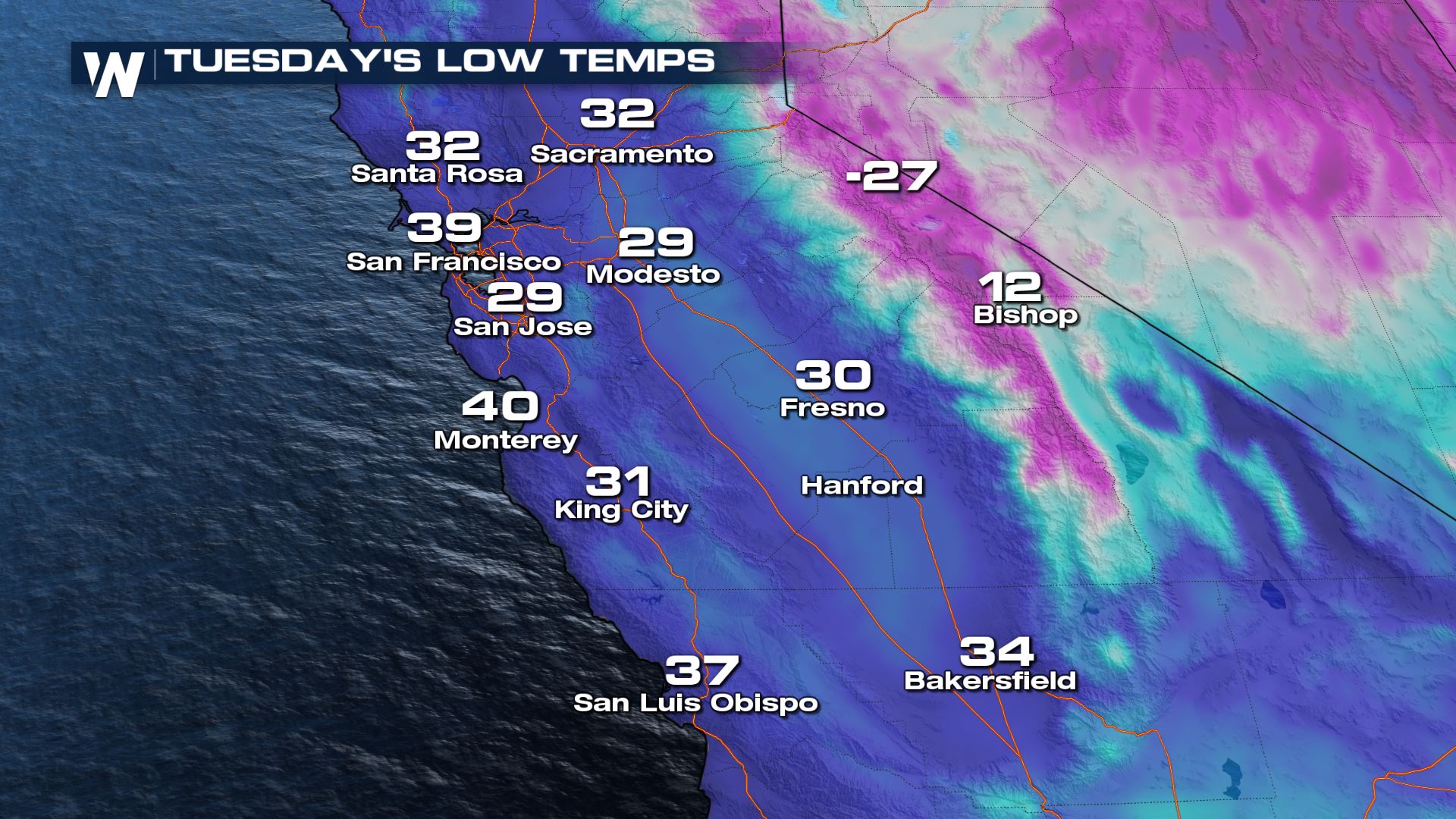 As always, travel safely to your favorite winter destination in the Southwest. Have proper traction and allow extra time to travel. If you feel unsafe driving, stay home!