It's hard to believe, as we go through this Memorial Day weekend, but more snow is headed to the mountains of Utah and Colorado.  Winter weather alerts are in effect in both states. In Colorado, Winter Weather Advisories are in effect for parts of the Rockies, where 6 to 10 inches of snow are expected through Tuesday above 9,000 feet.   This includes Elkhead and Park Mountains, Grand and Battlement Mesas, Gore and Elk Mountains, West Elk and Sawatch  Mountains, San Juan Mountains, and the Flat Tops. Plan on slippery road conditions and reduced visibility at times.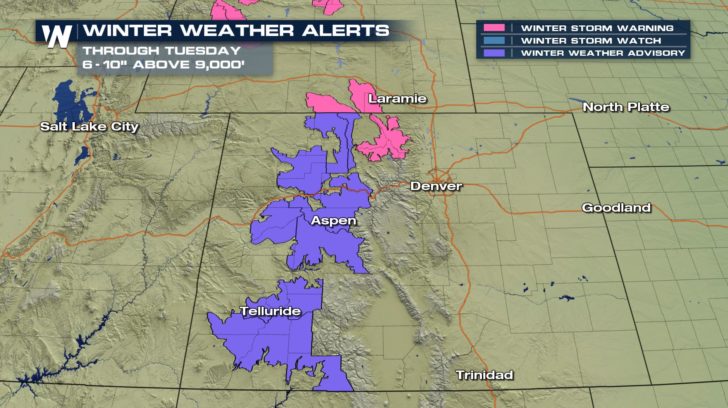 In Wyoming, Winter Storm Warnings are in effect for mountainous areas where 12 to 16 inches of snow are expected through Tuesday above 8,000 feet.   This includes the Snowy and Sierra Madre Ranges in south central Wyoming, and the Wind River and Bighorn ranges.  The Absaroka and Beartooth Mountains in southwestern Montana are also under Winter Storm Warnings for 8 to 15 inches of snow.  Up to 20 inches of snow could fall on some of the highest peaks.  Travel could become very difficult in some of these areas.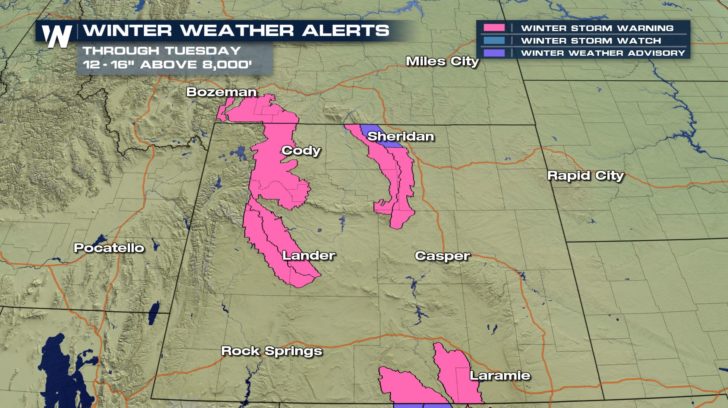 There are two reasons for this late season snowfall.  First, cold air will be in place behind a cold front, which will be located south of Denver during the day on Tuesday.  Second, moisture will be pulled into this pool of cold air around a low pressure cell, which will be over Nebraska on Tuesday.  Much of the moisture will fall as rain in the valleys and at lower elevations.  But up on the mountains, the air will be cold enough to support snow.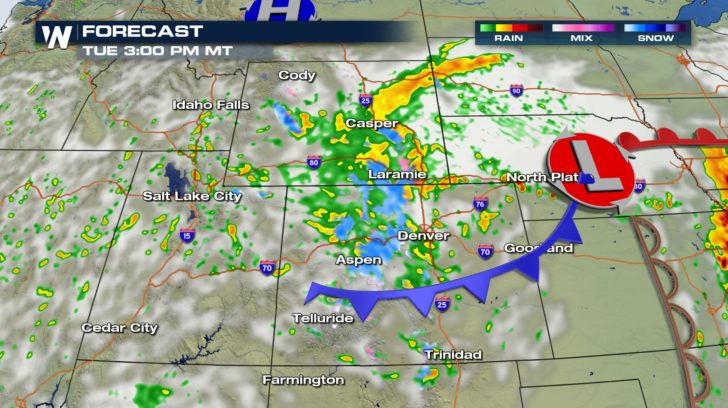 Below is the forecast snowfall map.  Less than 6 inches of snow is likely in the blue shaded areas.  The pink shaded areas illustrate where higher snow totals are likely, at least 6 to 12 inches, possibly more.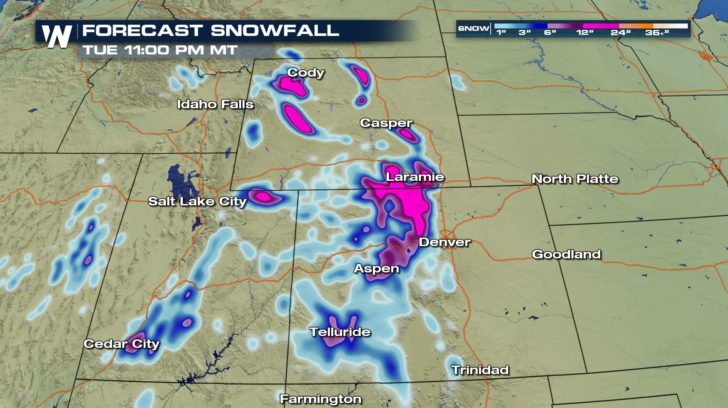 Towns like Aspen and Jackson are not expecting much snow.  Aspen has an elevation of 8,000 feet.  This would be the lowest elevation possible for snow.  Aspen may see a dusting of snow.  Less than an inch of snow, (about a half inch), is in their official forecast.  If any snow falls, it will most likely happen Tuesday morning.
Jackson, Wyoming has an elevation of 6, 237 feet.  Snow is not likely below 8,000 feet.  So the precipitation should remain all rain for the town of Jackson.  The nearby Teton mountains could see snow above 8,000 feet.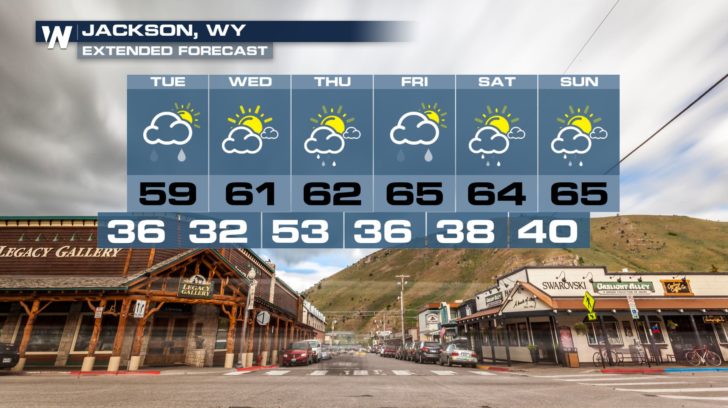 WeatherNation TV will have complete coverage of this latest winter storm.  You can watch on the Dish Network, Roku, Fire TV, Apple TV, Pluto TV, and on any mobile device with the free WeatherNation App. For WeatherNation:  Meteorologist Matt Monroe