There is a rising likelihood for accumulating snowfall this weekend across parts of the Northeast. Here are the details:
When: Saturday afternoon through Sunday afternoon
Where: Ohio Valley to Virginia northeastward to New England
How Much: *As it stands now* One to three inches for most and up to six inches closer to the coast
What precip: Precipitation mainly falls as a mix of either rain or snow with limited sleet/freezing rain
Impacts: Still to be determined fully, however some slick roadways and slower travel can be expected
https://twitter.com/WeatherNation/status/964253591430033408 It may be hard to think about snow in some of these areas because so far today (Thursday) high temperatures have reached to the 50's, 60's, and even 70's! However a strong cold front with scattered rain showers and downpours will move through between now and Friday midday, clearing on Friday night. Colder and drier air will replace the warm air for Saturday. This is important because the cold air in place will help produce snow with the next event Saturday night to Sunday. Here are the hour-by-hour forecast maps.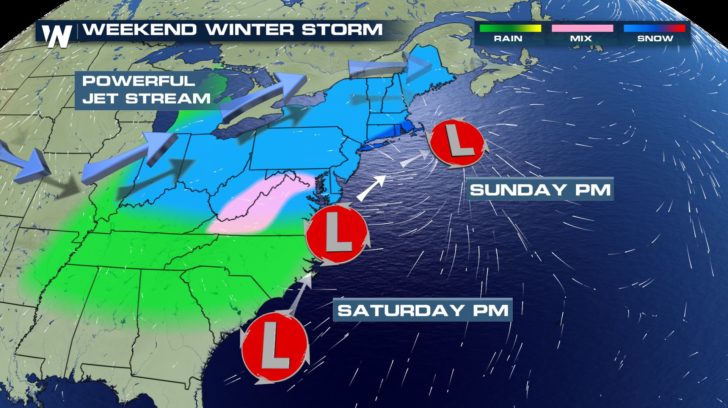 The track of the expected low pressure system to bring light to moderate snowfall to parts of the Northeast Saturday-Sunday, February 17-18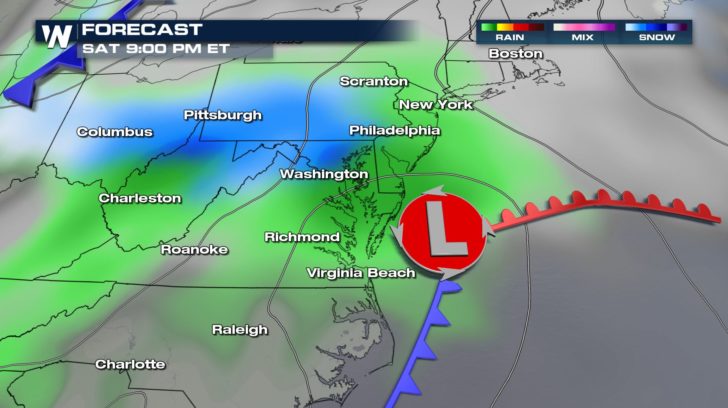 Forecast map on Saturday, February 17 where gray represents clouds, green represents rain, and blue represents snow.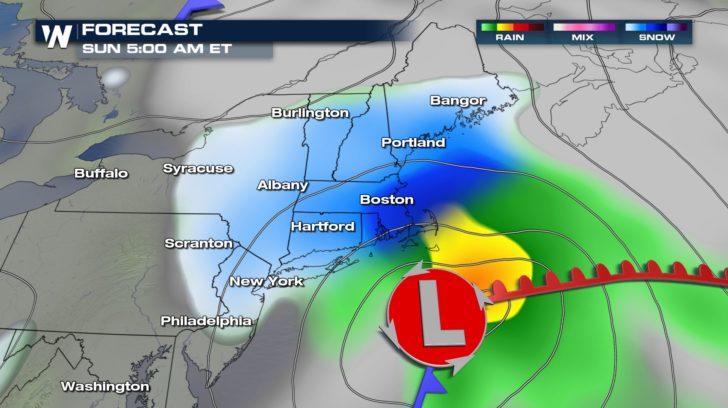 Forecast map on Sunday, February 18 where gray represents clouds, green represents rain, and blue represents snow. How much snow can *you* expect? Well it ultimately depends on the surface temperature, air temperature, and track/position of this low pressure center. These will likely change, however here is an estimate: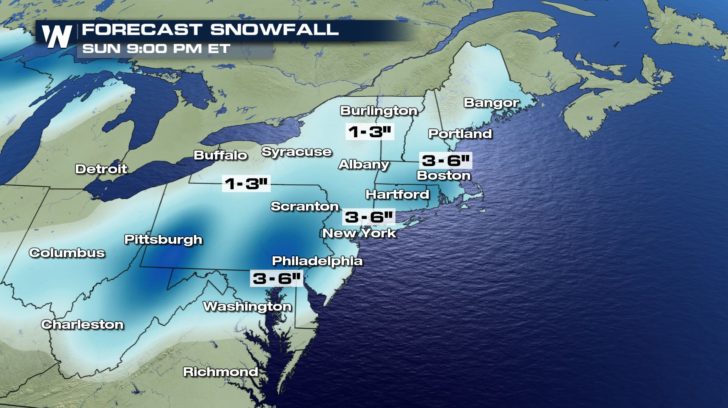 Snowfall forecast from Saturday to Sunday, February 17-18, 2018. *Likely to change slightly* As we get closer to the event we will have a clearer picture of what you can expect, how much snowfall, and the potential impacts from this quick-moving weather system. For WeatherNation, Meteorologist Steve Glazier