TEMPERATURE FORECAST
---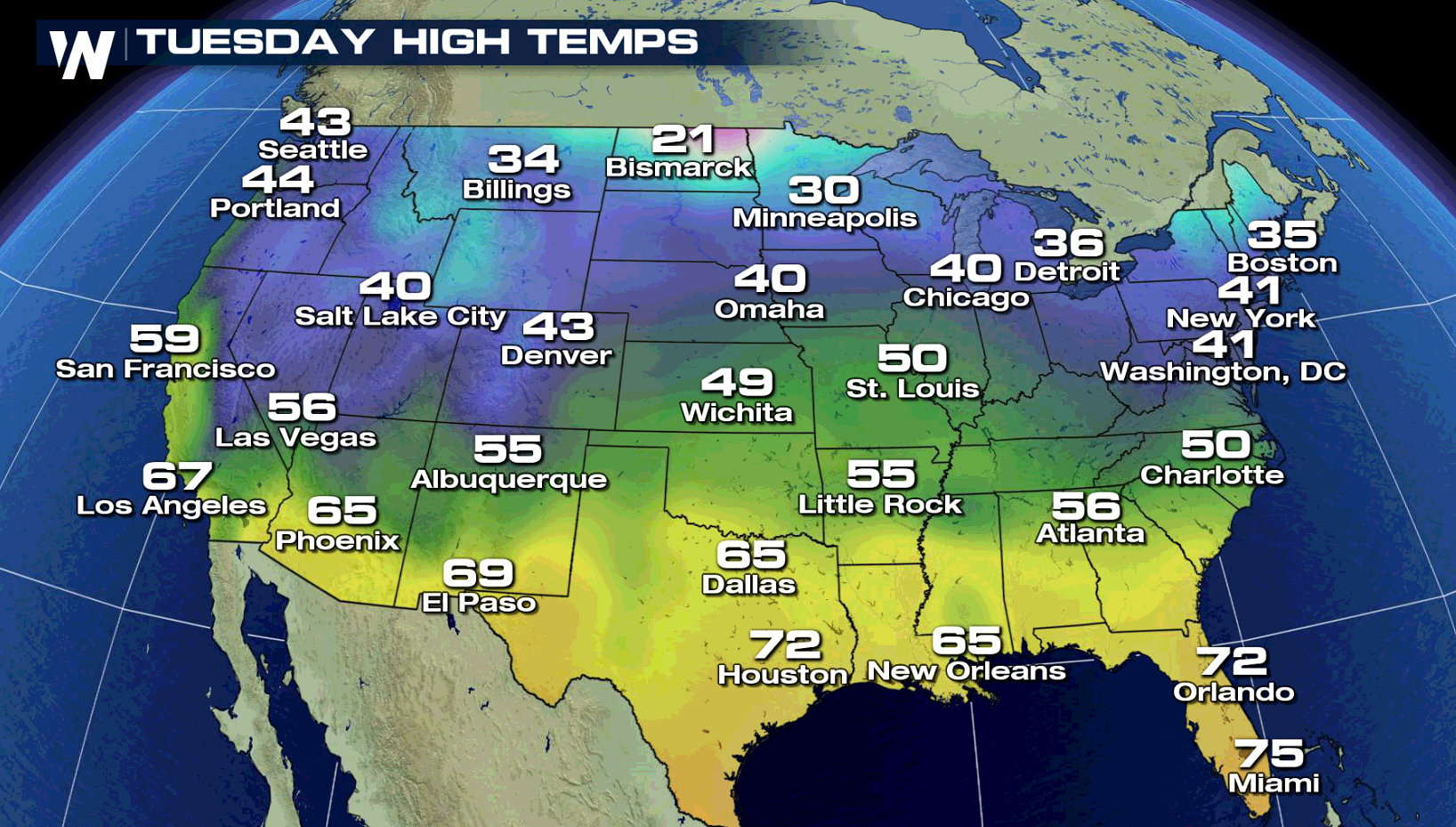 Tranquil weather is expected across the nation with most temperatures at or above normal as Santa arrives on Tuesday. The northern half of the country will be in the 30s and 40s while the southern half of the country will experience temperatures ranging from the 50s to the 70s!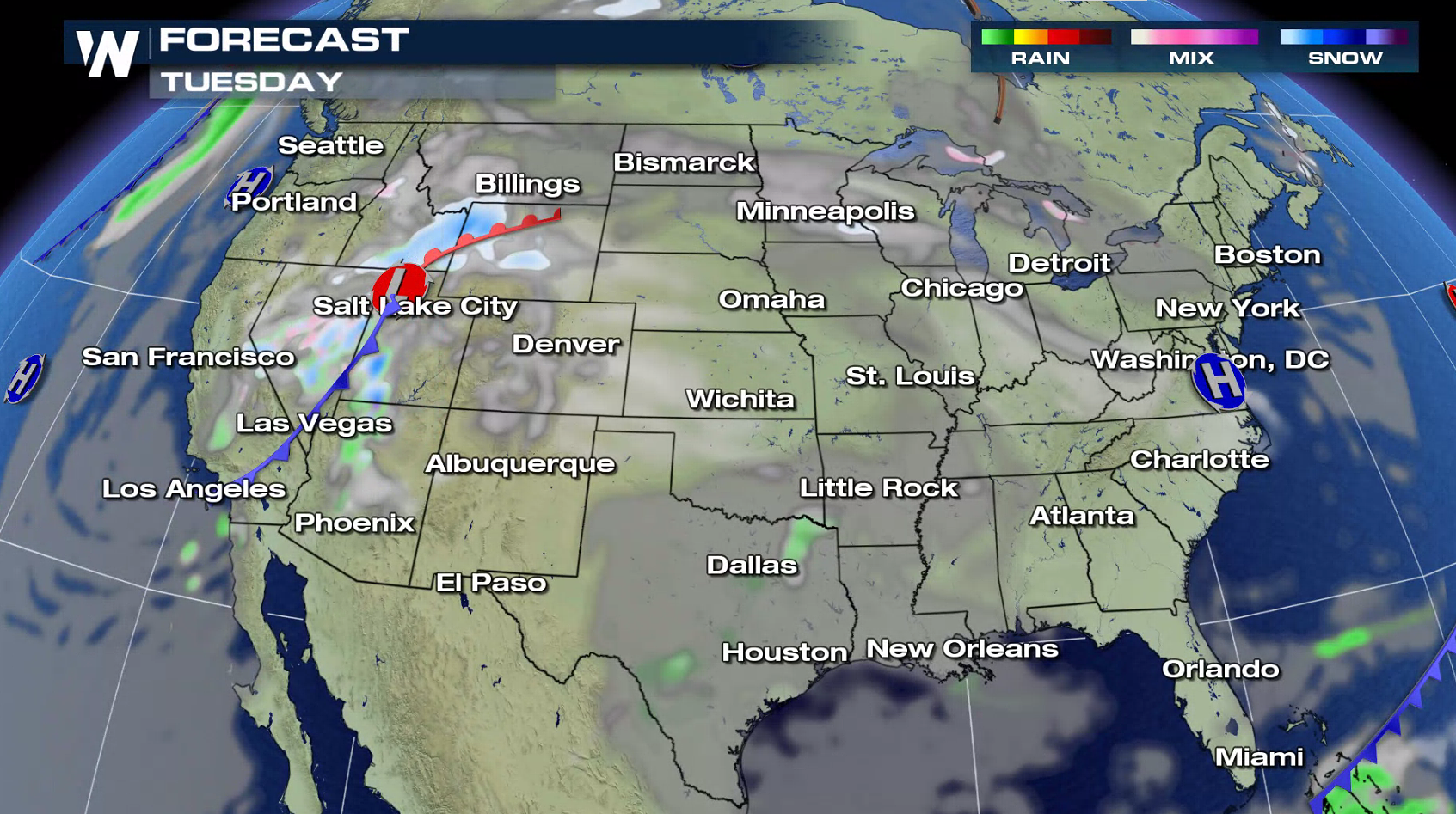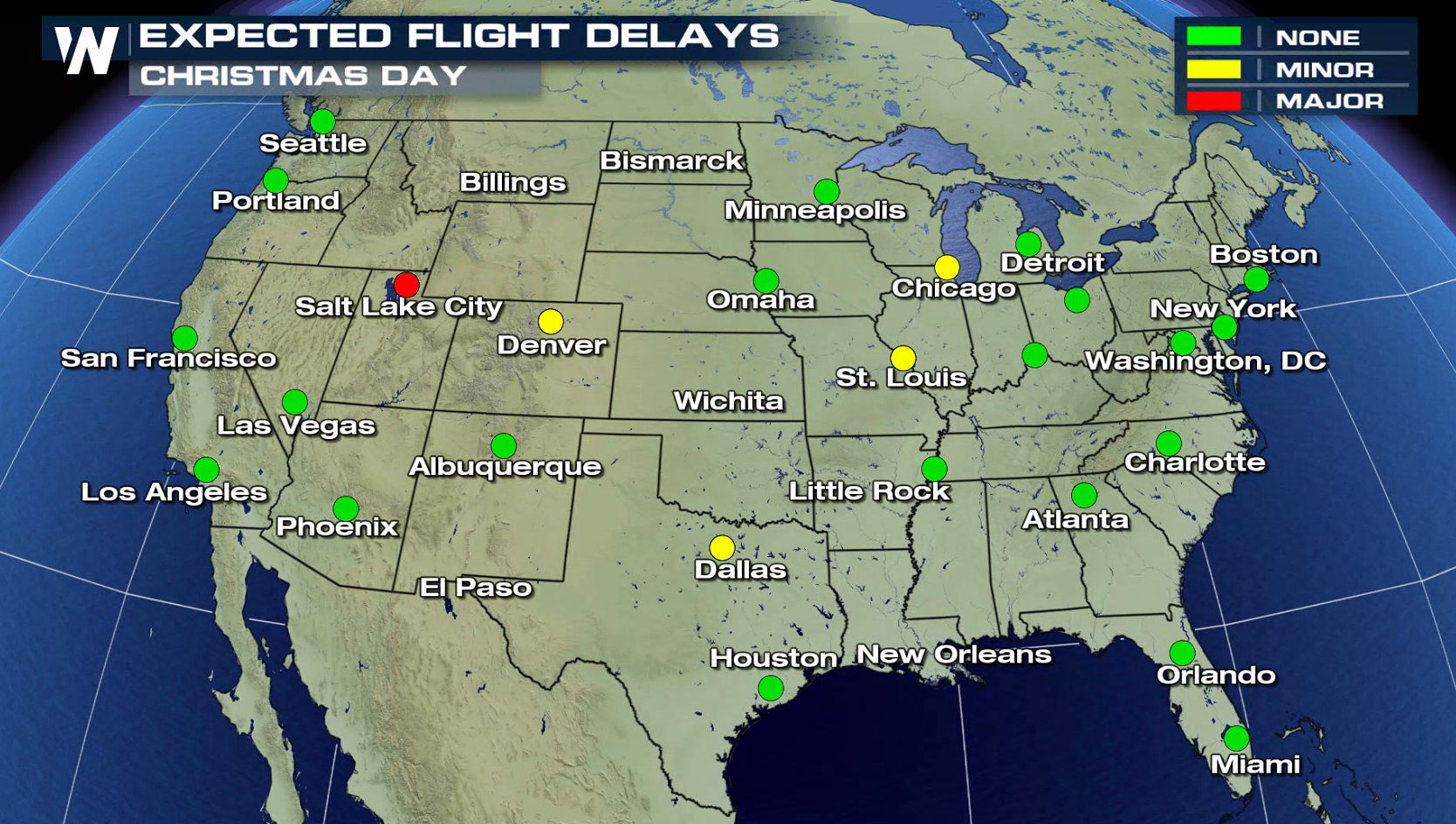 Travel problems for Christmas are expected to be minimal, with some slowdowns in the West as a low pressure center moves near the Wasatch.
NORTHEAST
---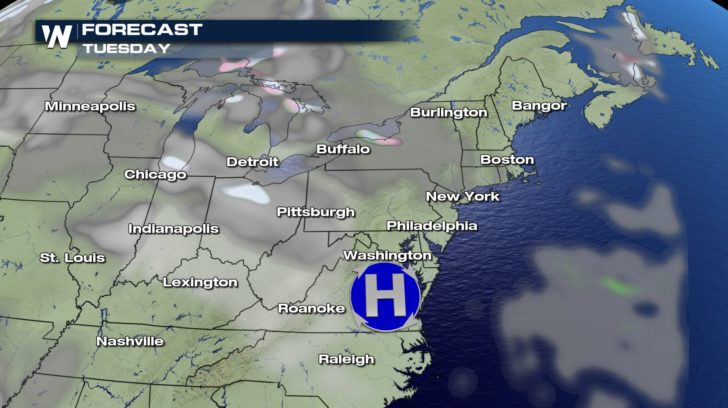 The northeast will stay on the quiet side throughout Christmas day. Despite a few isolated snow and rain showers and some added cloud cover, much of the northeast will stay dry all day long.
SOUTHEAST
---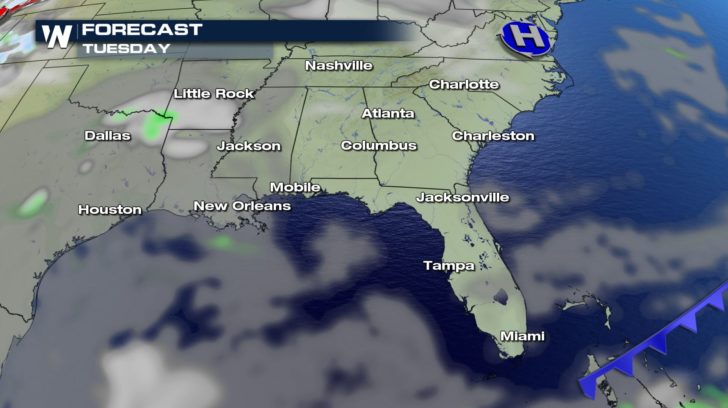 The southeast will also stay on the quiet side. Many cities will see plenty of sunshine throughout the day. Rain showers will start to pop up for Texas during the afternoon and will become more widespread as we near the end of Tuesday.
NORTHWEST
---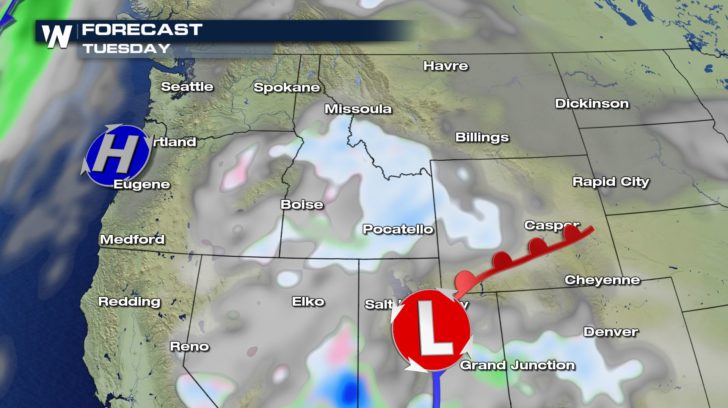 Widespread snow showers are in the forecast for the northwest from Idaho to Wyoming. A high pressure system will briefly move through the region bringing in a short period of dry weather near the coast, so many cities will get a little drop of sunshine during the day. Another cold front moving in on Wednesday will bring the heavy rain and snow back for the second half of the week.
SOUTHWEST
---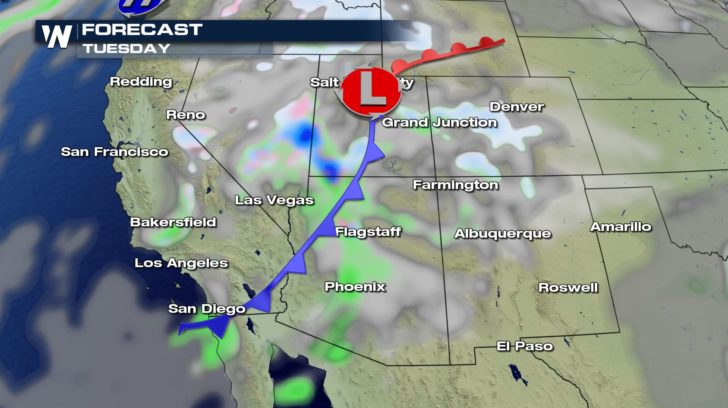 A low pressure system moving in from the northwest will bring in some heavy rain and snow showers for the southwest. These showers will be lingering all day long, moving into New Mexico and Texas as we get into the second half of of the day. The snow will last into our Wednesday for New Mexico and Colorado, as well.