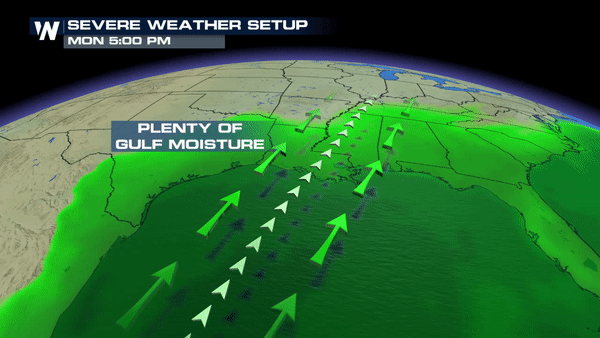 An abundant amount of moisture moving in from the gulf will help fuel thunderstorms for the next several days.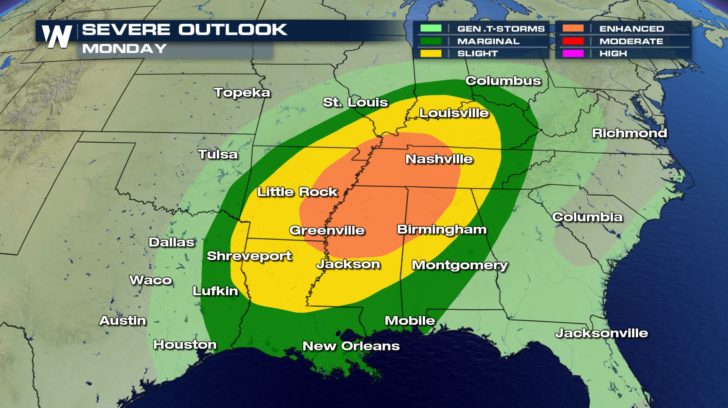 On Monday, the severe weather outlook shows an enhanced region of severe weather ranging from Kentucky to Louisiana. This means numerous severe thunderstorms could be possible within this area. Damaging winds and hail could also be seen within some of these storms.
On top of the damaging winds and hail risk, there will also be a tornado risk for the day on Monday. The wind shear will change in direction with height. This means winds at the surface will be flowing in a different direction from the winds in the upper atmosphere which, in turn, could produce rotation. This could lead to a tornado threat.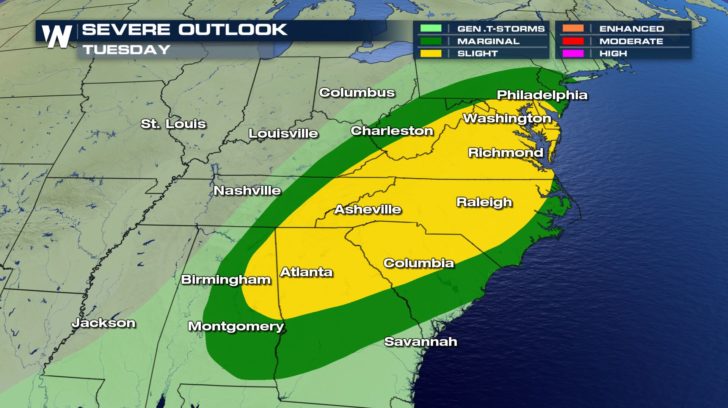 The severe weather threat does not stop on Monday. As the front shifts more towards the east, the severe weather threat exists for our Tuesday, as well. From New Jersey to Alabama, severe thunderstorms will be a big possibility.
FORECAST
---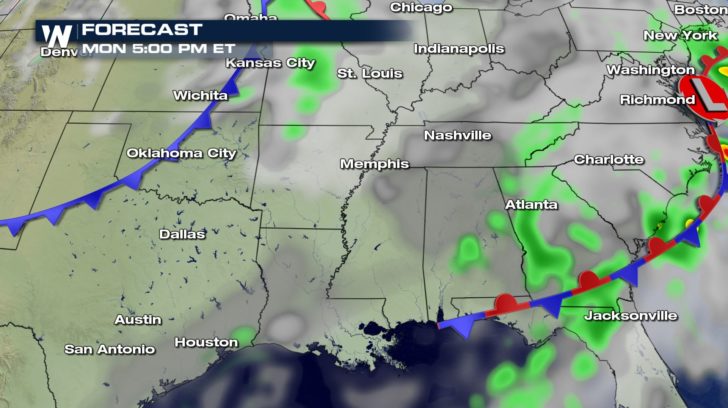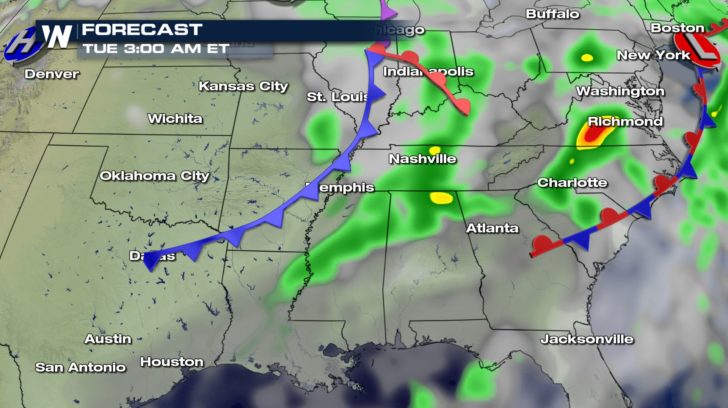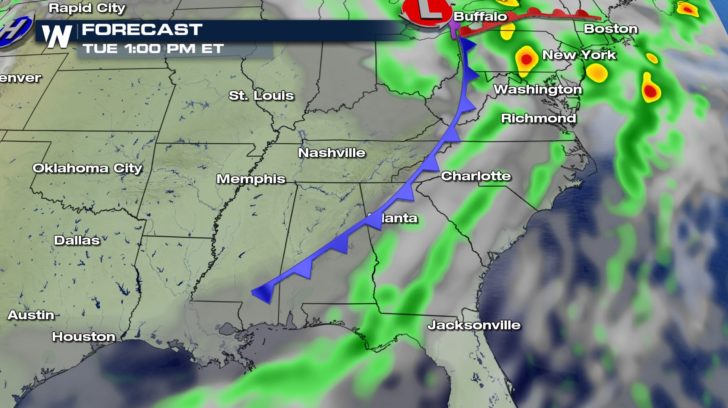 The rain and severe weather threat for the eastern half of the United States will continue until early Wednesday morning.