It's hard to believe it's been a decade since Moore, Oklahoma took a direct hit from a mile-wide monster tornado that killed 24 and injured hundreds. The violent storm forever changed the lives of thousands and caused billions in damage during the 40 minute span it was on the ground. As of the publication of this article, it is the most recent EF-5 tornado to occur in the United States.
The line of intense supercells that produced multiple tornadoes on May 20th, 2013.
The tornado formed near the leading edge of a cold front and dry-line as a strong trough of low pressure moved into the northern Great Plains. A region of intense low-level winds (low level jet) helped increase cyclonic wind shear as a short wave ejected from the Rocky Mountains. Temperatures and dew points surged ahead of the frontal boundary, leading to an incredibly unstable airmass.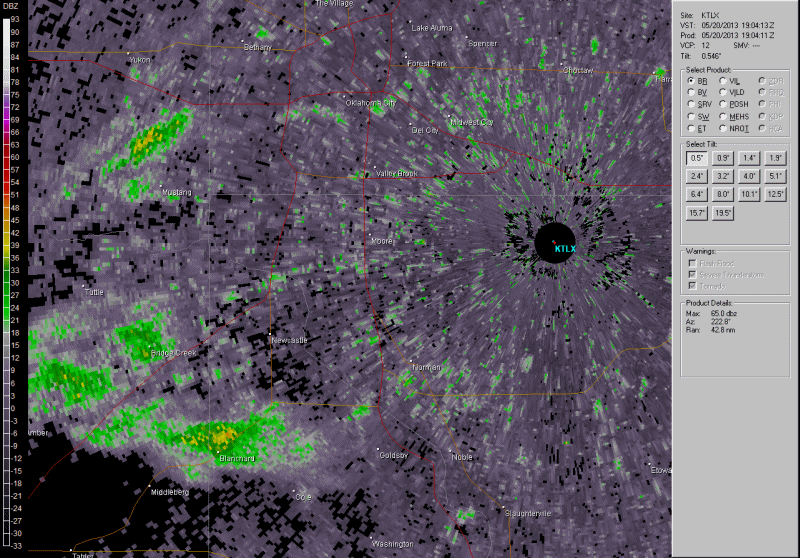 A line of supercells formed by the early afternoon, with storms quickly becoming supercells with violent mid-level rotation. A tornado warning was issued for the cell around 2:40 pm, with the tornado first touching down around 2:55 pm.
The tornado expanded to over a mile wide at one point, with maximum winds estimated at over 210 mph as it tore through the towns of Newcastle and Moore, Oklahoma. It was one of 15 confirmed tornadoes that day, but it was the only tornado to cause any injuries.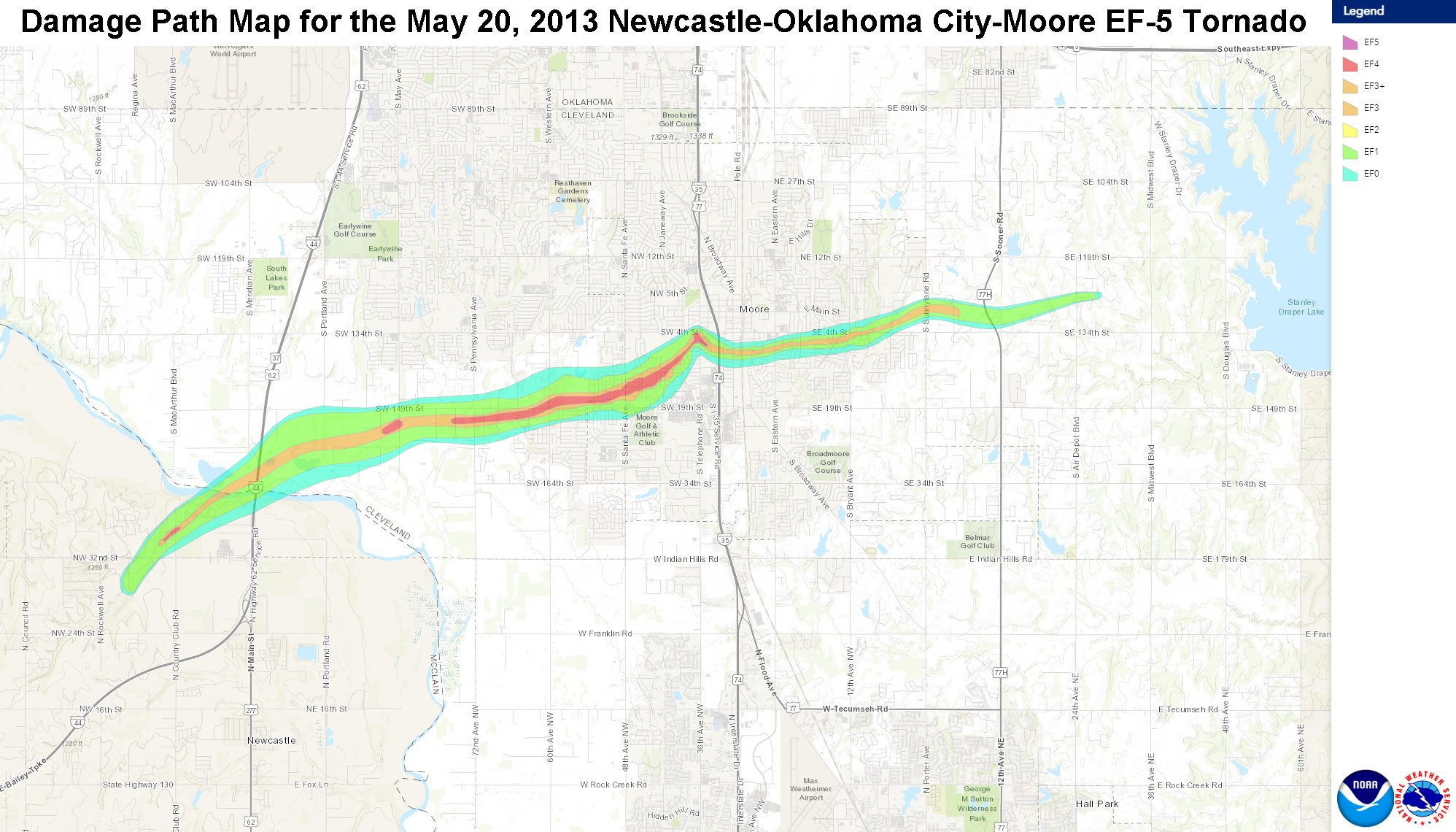 The damage path through northern Newcastle and Moore shows the intense damage (red) that occurred through highly populated areas. Photos below are from the damage survey conducted by the National Weather Service following the storm. Additional photos and a summary of the event can be found here.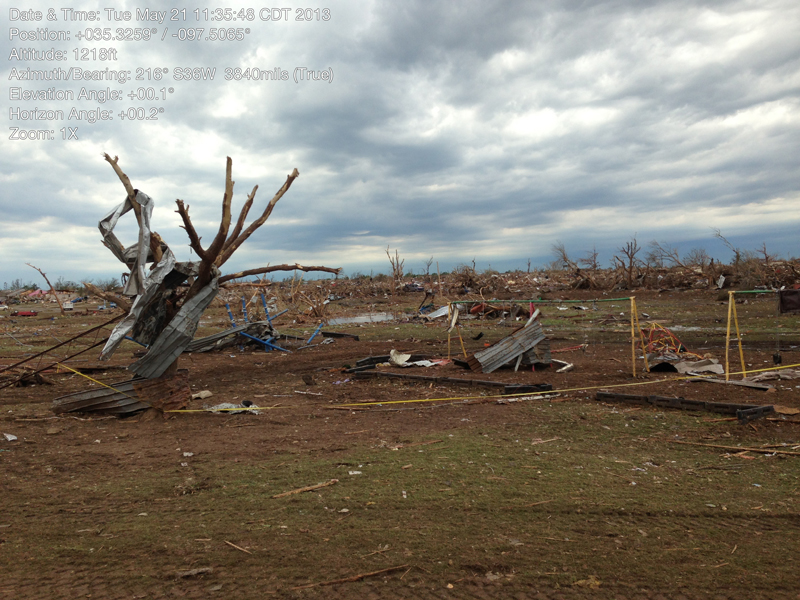 Damage at Plaza Towers Elementary in Moore.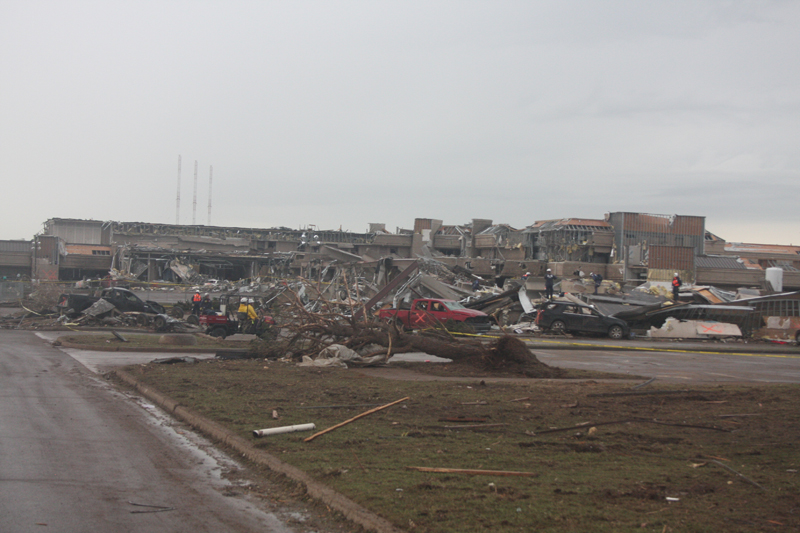 Moore Medical Center.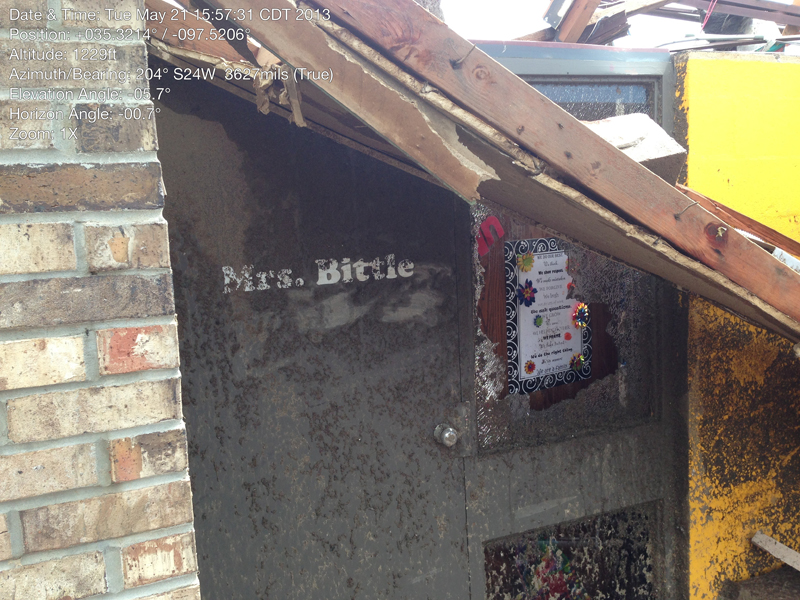 Remnants of a classroom at Briarwood Elementary.