A powerful cold front continues to push across the eastern U.S.  There's a ton of moisture streaming up from the Gulf of Mexico and out of the Atlantic Ocean.  The front is lifting up this moisture, and heavy rain and severe storms will be possible this afternoon through tonight.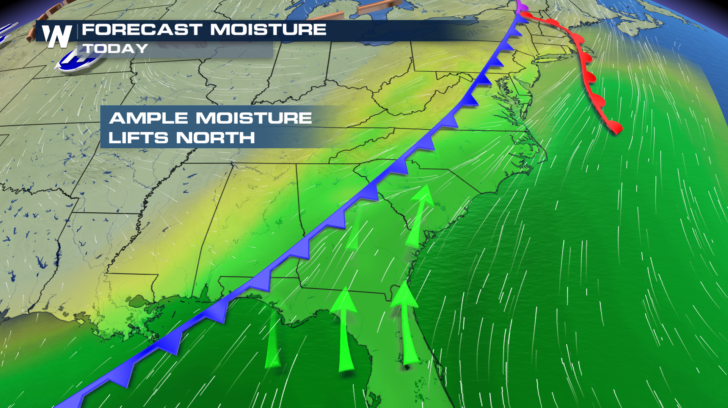 On Thursday, severe flooding took place in Mississippi, after 11 inches of rain fell in some areas, such as Hattiesburg.  Today, flash flood watches continue from Louisiana all the way through New Jersey.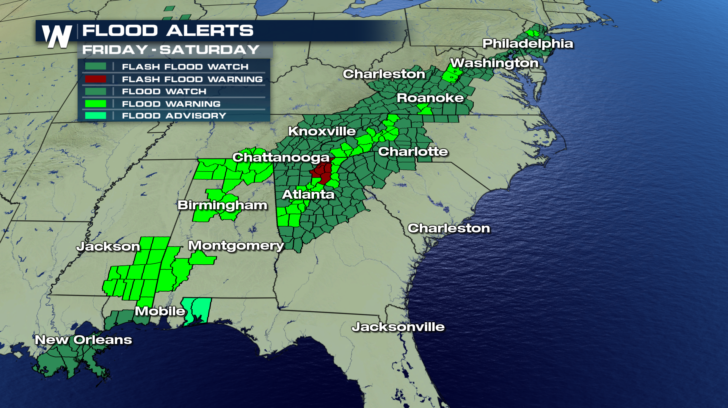 Severe thunderstorms will also be possible from the panhandle of Florida, through the Carolinas.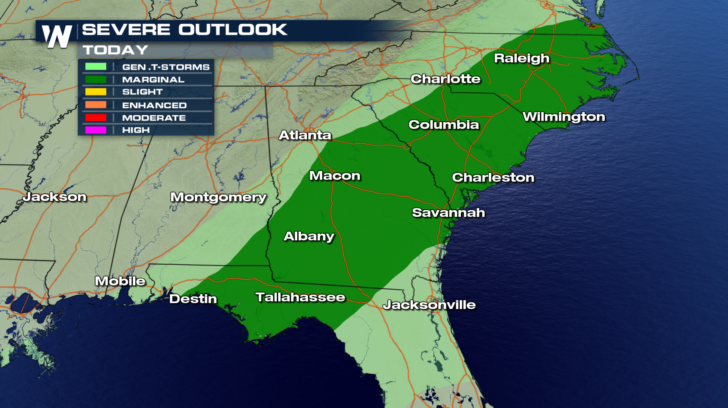 The two main threats will be isolated tornado spin-ups, and straight line damaging winds.  These winds could reach speeds over 58 miles per hour.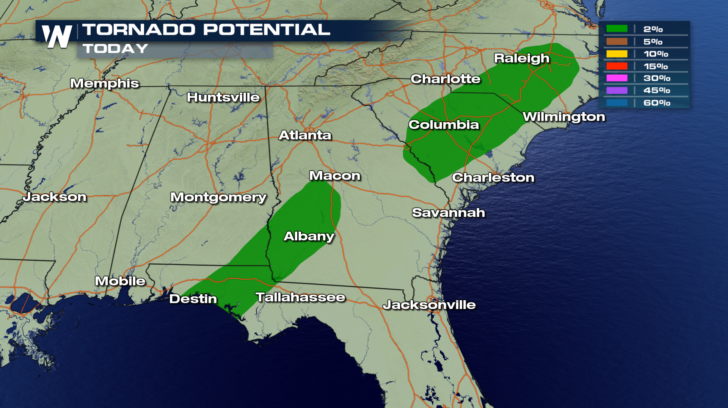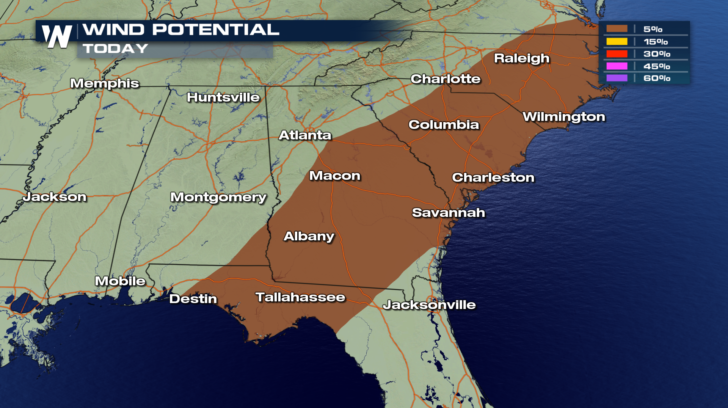 Heavy rain will continue through the afternoon.  Here's a picture of future radar at 6 pm eastern.  Some of the heaviest rain at that time could be in the eastern Carolinas, and southern Georgia.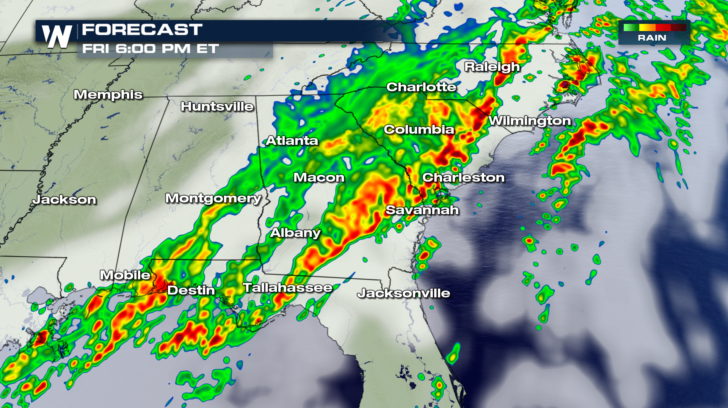 By 11 pm, most of the heavy showers will be pushing off the coastline.  Some soaking rain will still be possible over northern Florida and Georgia.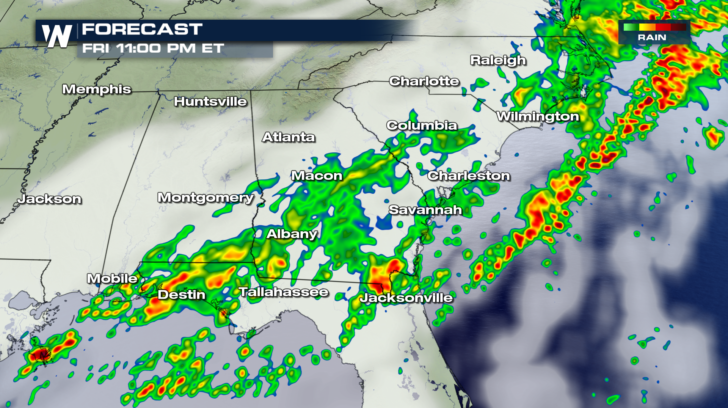 By Saturday morning, just about all of the rain will be off-shore.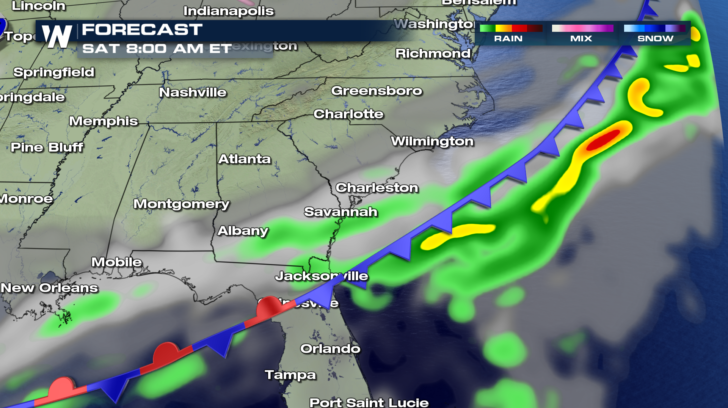 Some of the highest rain totals may be located where you see the yellow and orange.  Charleston, SC could pick up two or three inches of rain!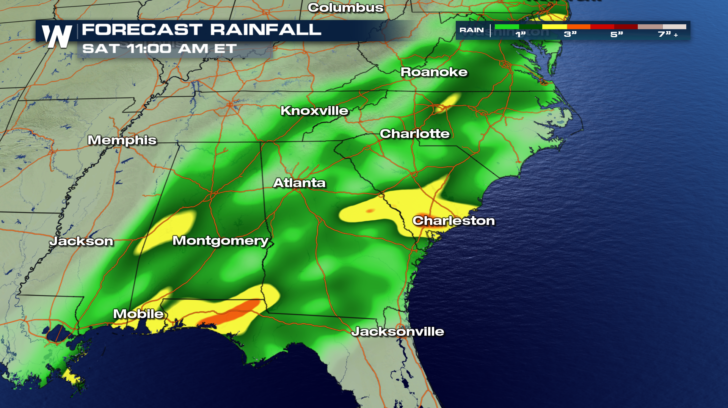 Checking some long range forecasts for Atlanta and Charlotte, there's more rain on the horizon.  Another system could bring rain into the southeast Sunday through Thursday.  So keep those umbrellas handy.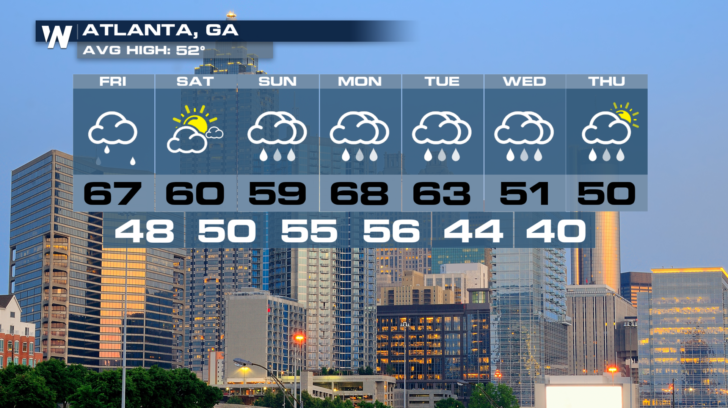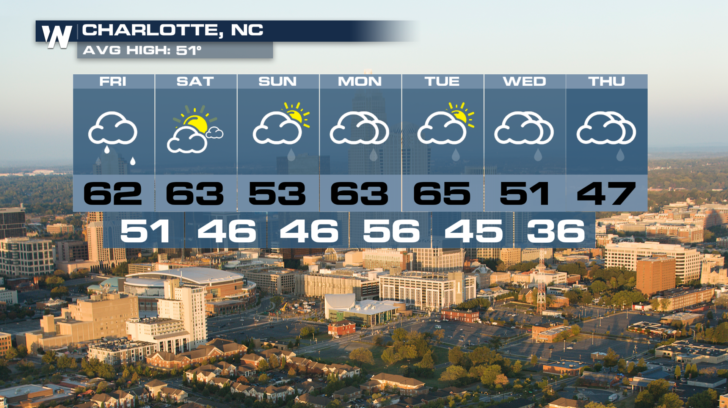 For WeatherNation:  Meteorologist Matt Monroe