On Friday (July 5), a Magnitude 7.1 earthquake rocked southern California. The epicenter was estimated to be very close to Thursday's magnitude 6.4 earthquake in the Mojave Desert near Ridgecrest, California. https://twitter.com/USGSBigQuakes/status/1147345196717359105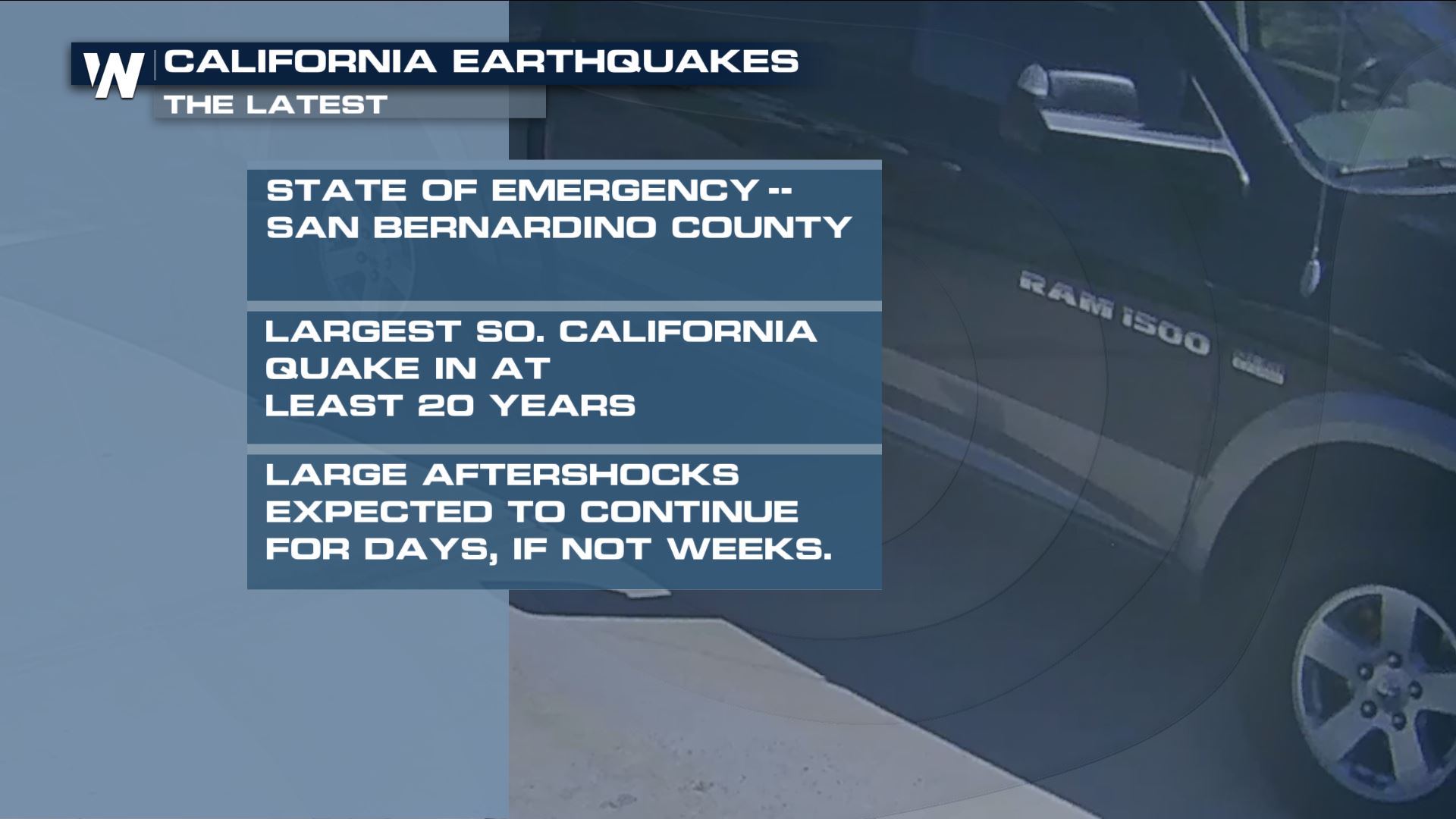 Two separate strong earthquakes struck within 2 days, one on the 4th of July, the other on the 5th.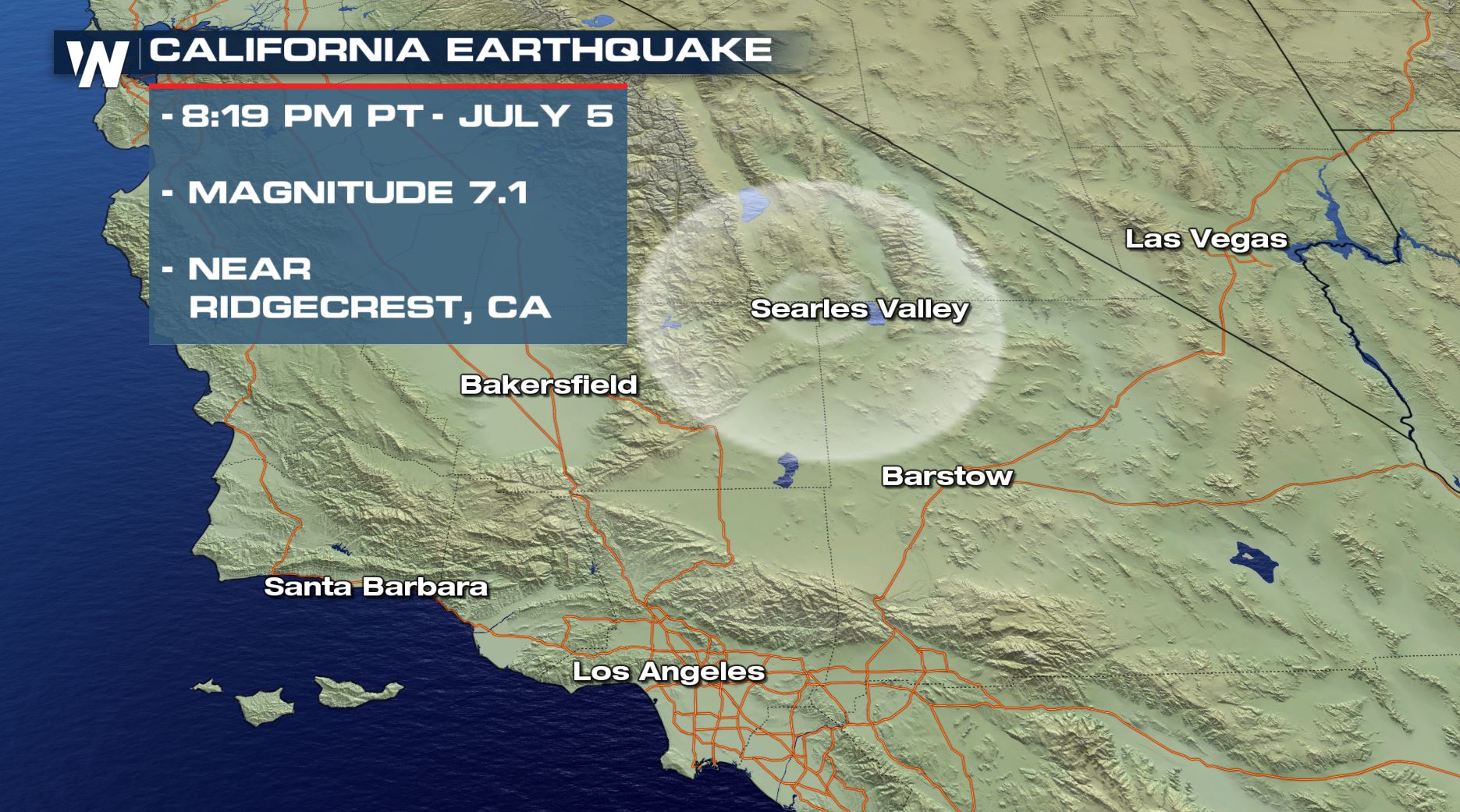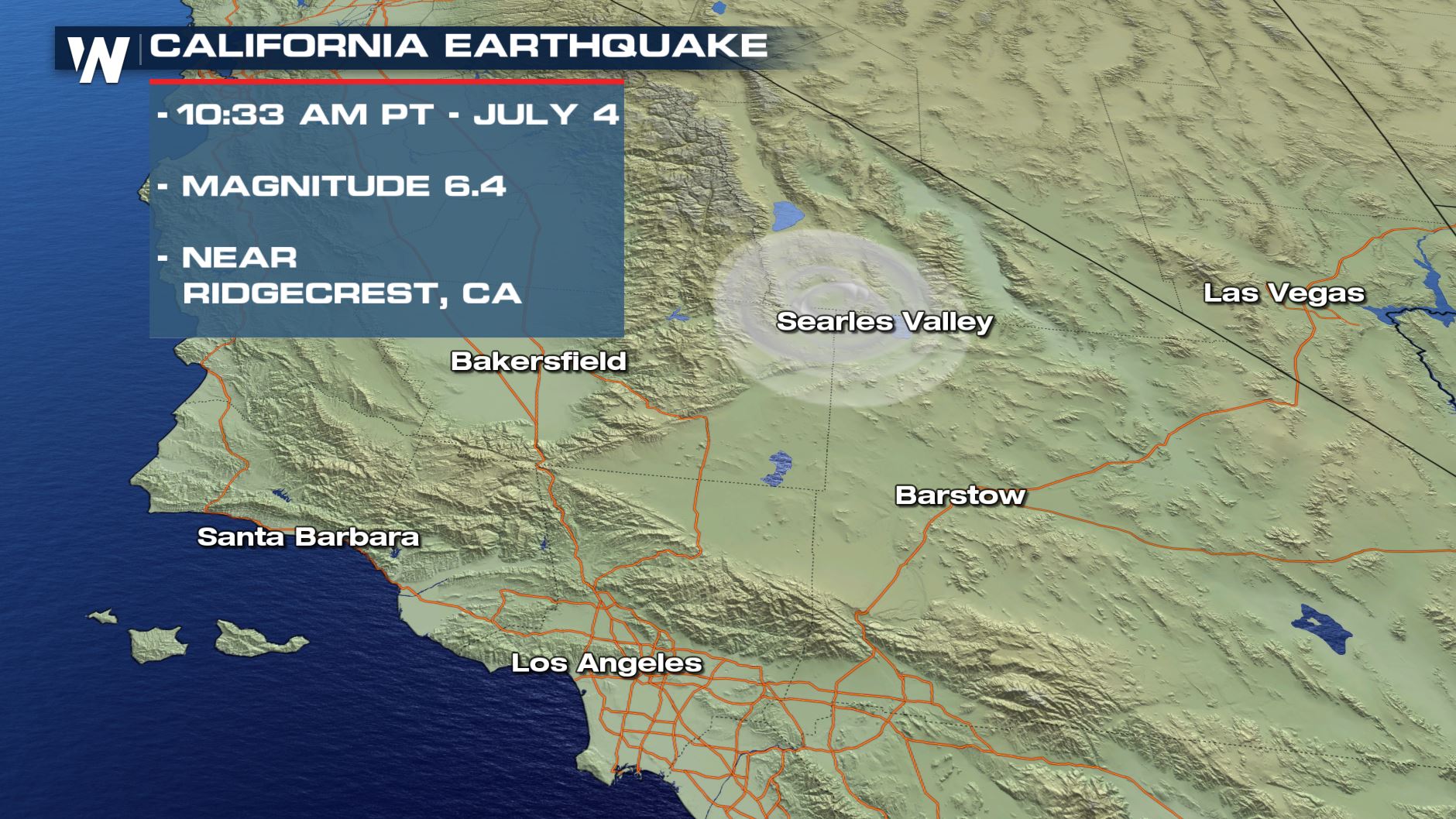 Images and video poured out on social media showing the shaking felt all around southern California. https://www.facebook.com/WeatherNation/videos/790970887966847/ https://www.facebook.com/WeatherNation/videos/2095341780575577/ The Governor spoke at a news conference on Saturday afternoon, proclaiming that local leaders were ready to rebuild stronger and more resilient than before. https://twitter.com/WeatherNation/status/1147644080941256704 Seismologist,
Dr. Lucy Jones
, quickly pointed out on social media late Friday that the first earthquake was a 'foreshock' to the larger 7.1 magnitude quake Friday night. https://twitter.com/DrLucyJones/status/1147349419903160320 Many reports from the Friday earthquake noted that *this* one was felt much more intense than the Thursday earthquake. https://twitter.com/NWSHanford/status/1147348216385433600 This strength of an earthquake is considered 'major' regarding the scale and possible damage. Do you know what to do when an earthquake begins?
Check out some of these important and life-saving tips.
https://www.facebook.com/WeatherNation/videos/380022189319947/ For WeatherNation, Meteorologist Steve Glazier