While most of the country was lashed with strong winds, heavy rain and mountain snow, parts of the South dealt with tornadoes overnight Tuesday into Wednesday. At least five tornadoes were confirmed in Mississippi and Louisiana by the National Weather Service on Wednesday. One tornado in Baskin, Louisiana led to two injuries, according to the National Weather Service.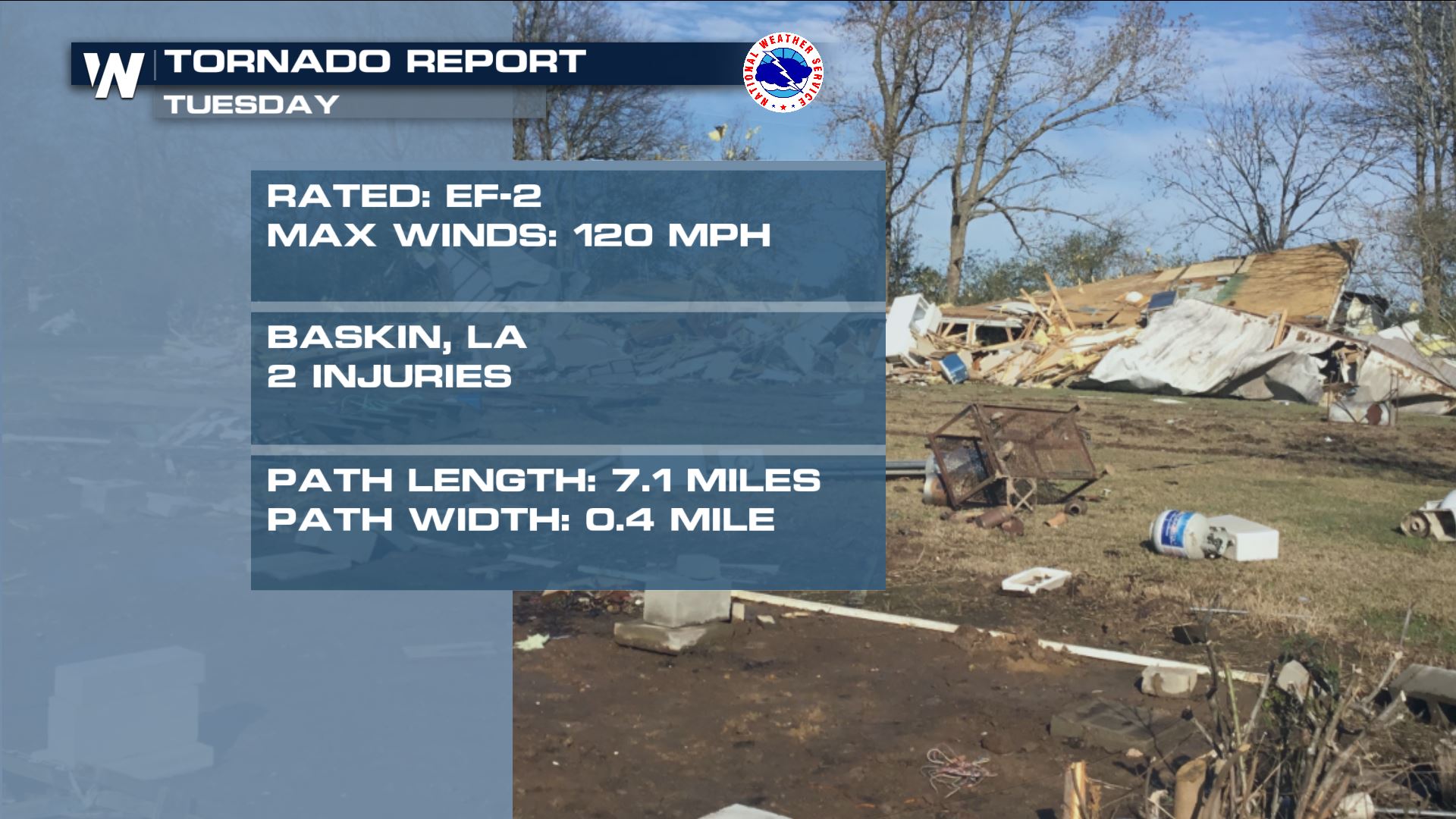 Two of the tornadoes were rated as an EF-2, with estimated winds of 120 mph. A tornado with a rating of EF-2 or above is considered to be a strong tornado. These tornado-producing storms were part of a line of storms moving through the South on Tuesday night and into early Wednesday morning. The cold front, however, fizzled out as it approached the Southeast coast on Wednesday. The storms moved offshore entirely on Wednesday afternoon.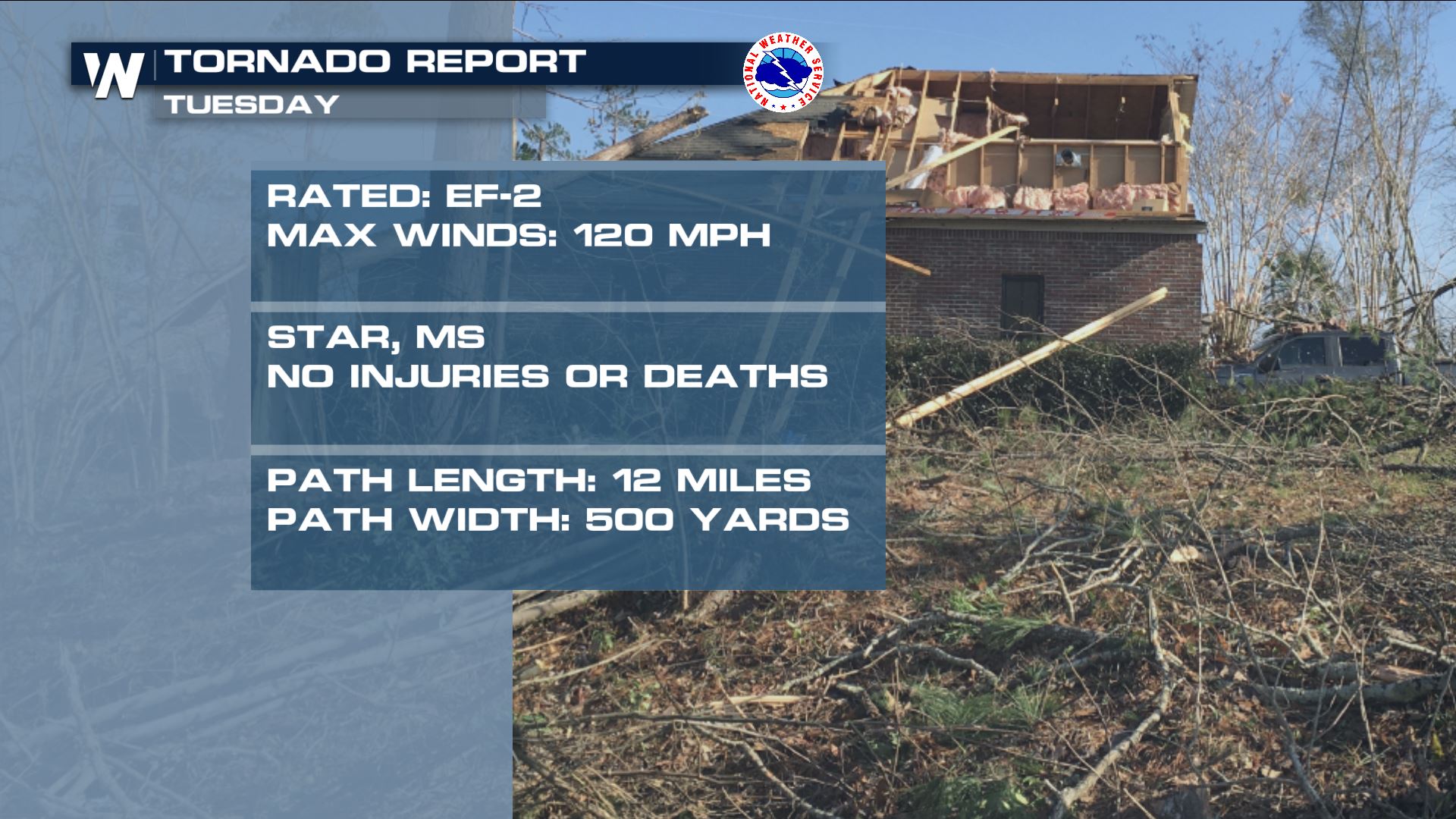 While Thanksgiving likely won't feature any severe weather, strong storms are possible on both Friday and Saturday. Be sure to stay with WeatherNation for the very latest on this severe weather threat.