Stargazers in the northern tier of the United States could be in for a treat Friday night into Saturday morning. Aurora Borealis activity is expected to increase late Friday, peaking early Saturday as the energy from a CME (Coronal Mass Ejection) hits the Earths magnetic field. The graphic at the top of the page is a forecast issued by the
University of Alaska Fairbanks
, depicting where aurora activity could be visible overhead (solid green) and on the horizon (north of the green line). https://twitter.com/NWSSWPC/status/1550251689508278277 The
Space Weather Prediction Center
(SWPC) issued a geomagnetic storm watch at a level G1 for Friday night, and G2 for early Saturday. Energy from a Coronal Mass Ejection (CME) that occurred on July 21st is expected to hit the Earth starting late Friday, intensifying into the early morning on July 23rd. The darkest skies, away from light pollution, will make for ideal viewing conditions, but the waning crescent moon could cause issues for those viewing in latitudes closer to the line, or with less dark skies.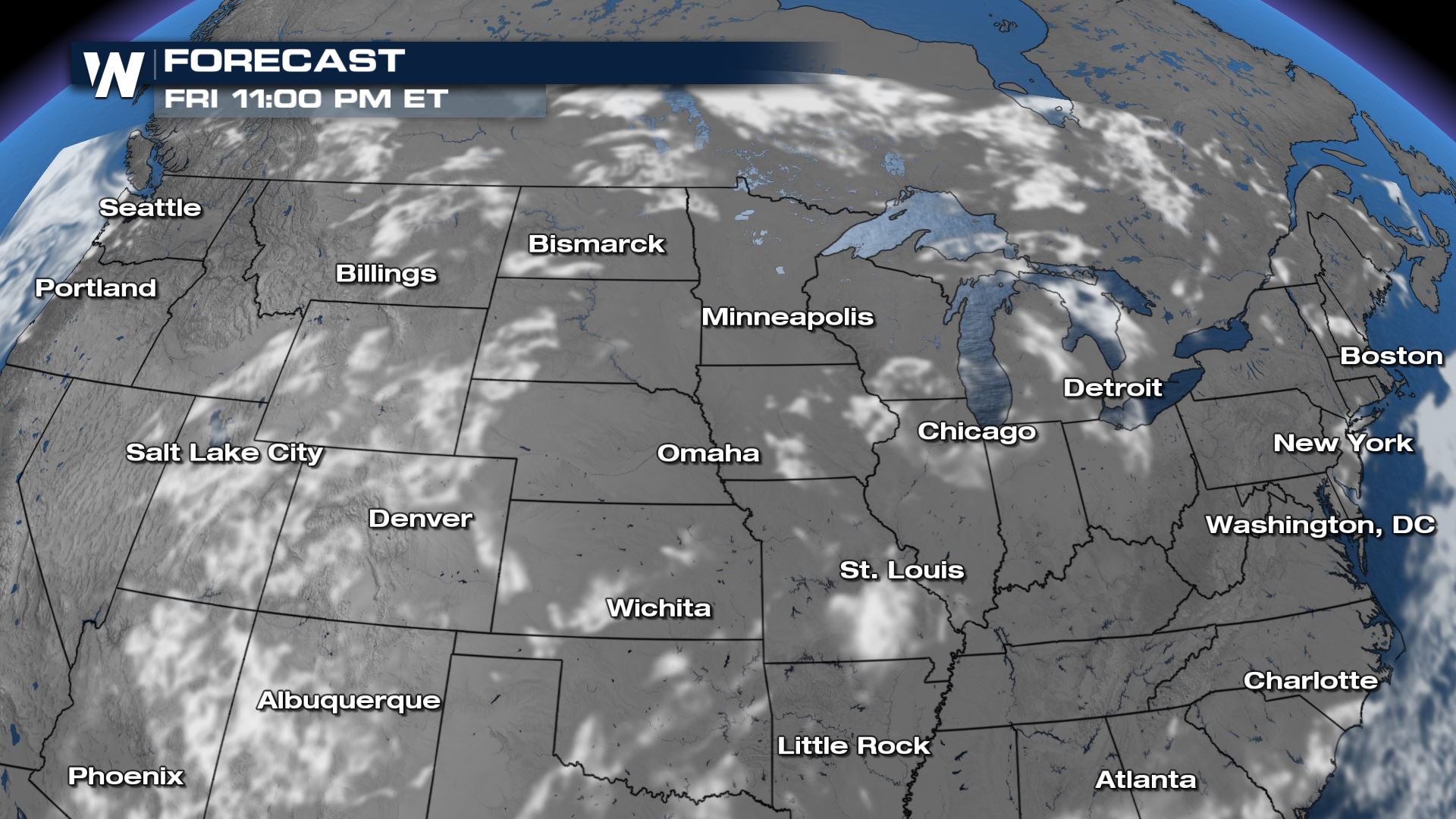 Cloud cover could be an issue across portions of the Upper Midwest and Northern Plains. But many in the viewing aurora should have clear to mostly clear skies.
You can check the latest aurora conditions and forecast on the SWPC page, linked above.