For the Queen City, it's been the king month in terms of July rainfall. Baltimore, Maryland picked up 2.39" of rain through 3pm ET on Tuesday, making the city's monthly total a whopping 13.36" for the month of July, good for the city's wettest July on record. It's not even close, either: The previous wettest July was in 1889, when 11.03" of rain fell in total that month.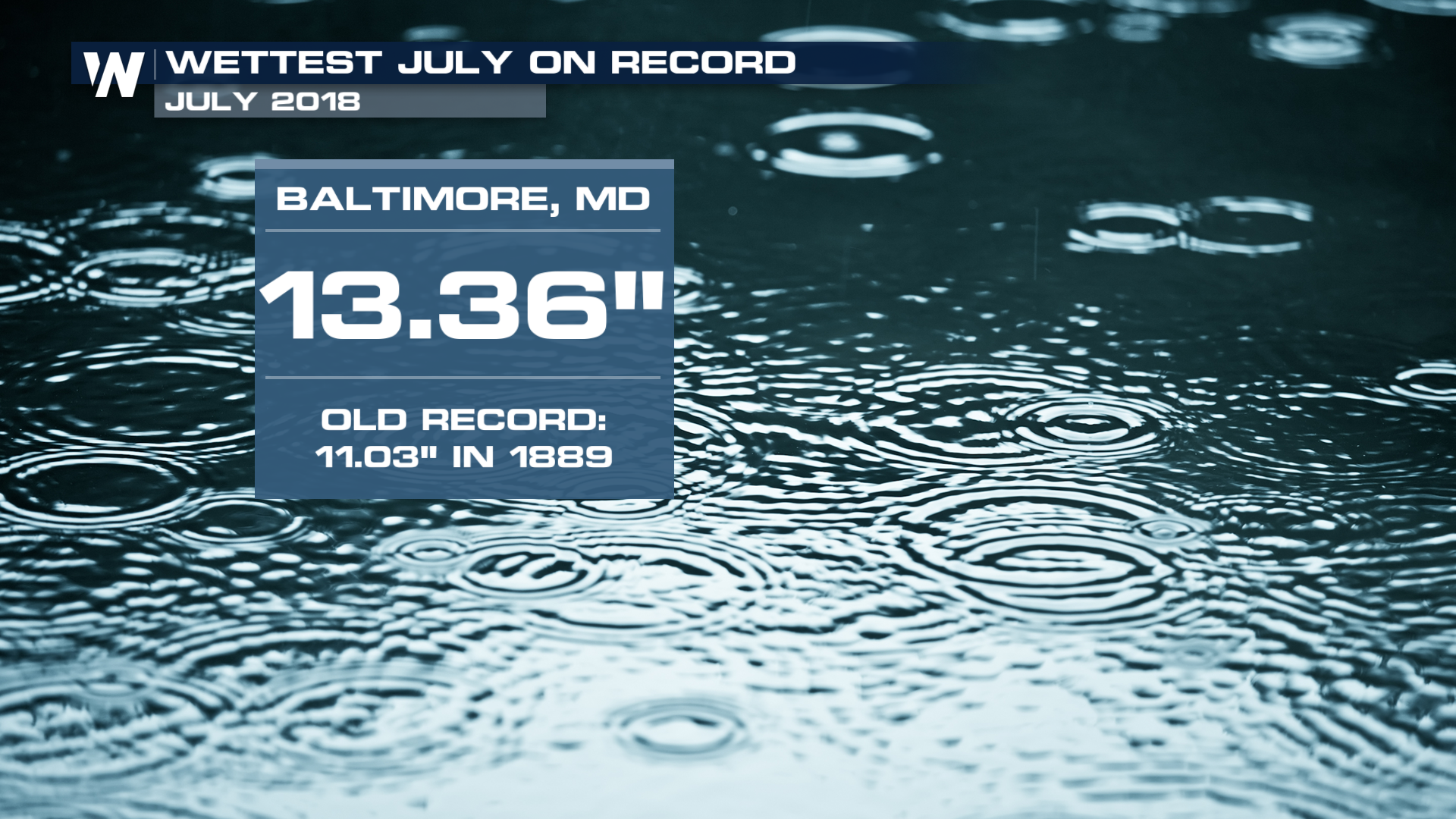 Perhaps what's even crazier about the amount of rain is how quickly it's all come. Through the 15th, Baltimore had only seen 0.05" of total monthly rain, putting the city and the area in a short-term drought of sorts. But the nine days have featured over a foot rain alone, enough for the area to go from drought to deluge in less than a fortnight. It's all been caused by a deep plume of tropical moisture funneling north along the Eastern Seaboard, caused by a persistent low that's been essentially stationary since late last week and through last weekend. That moisture has led to localized heavy downpours on a relatively consistent basis for several days on end. More-so, it's the third-wettest month ever recorded in Baltimore, with only August of 1955 (18.35") and August of 1933 (13.83") ahead of this month on the all-time totem pole. Records in Baltimore date back to 1871.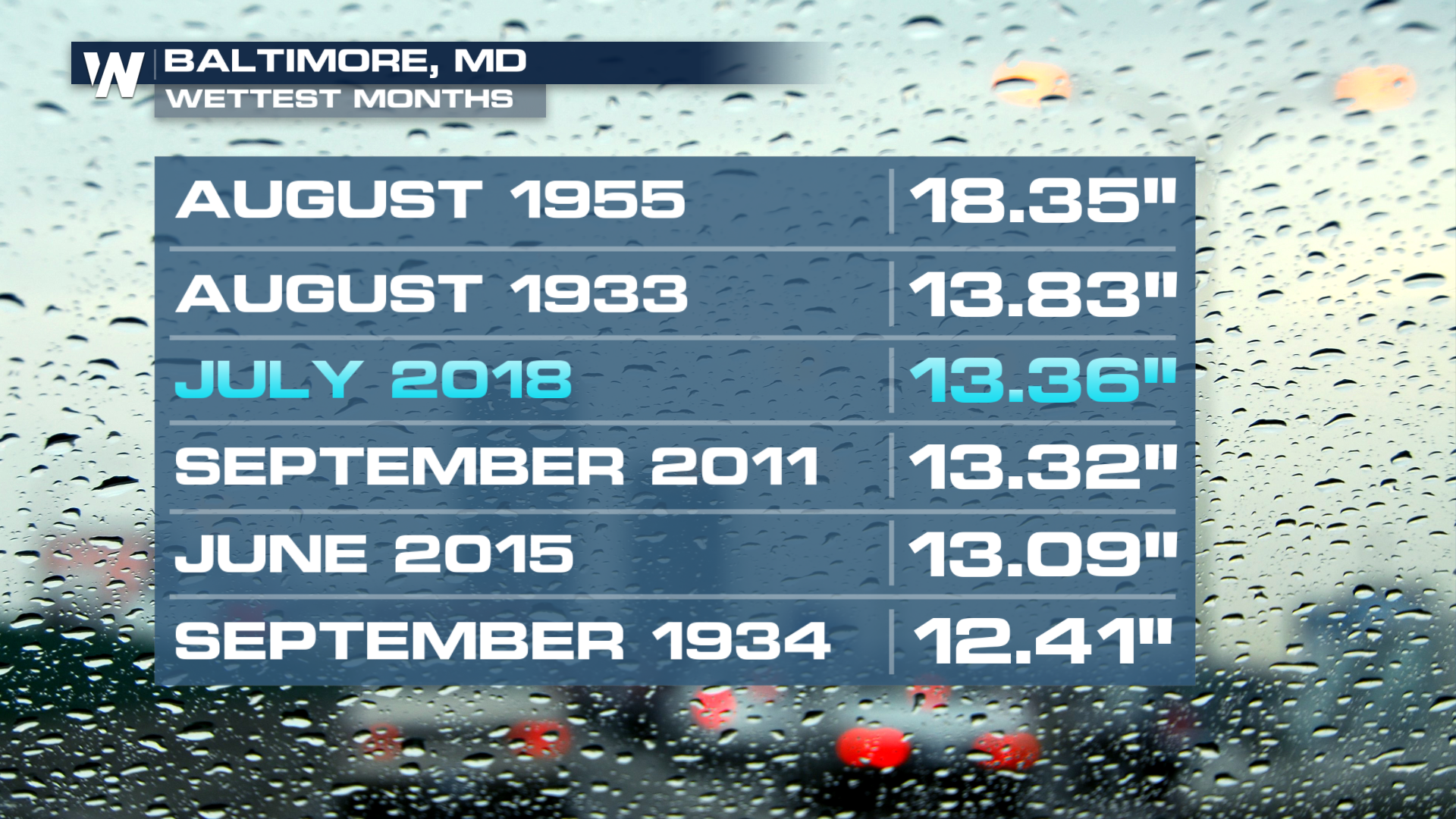 As colleague Mace Michaels also wrote on Tuesday
, heavy rain along the Eastern seaboard will continue to be a major hazard through much of the rest of the week. That said, by Thursday and Friday, the rain shouldn't be as heavy or widespread.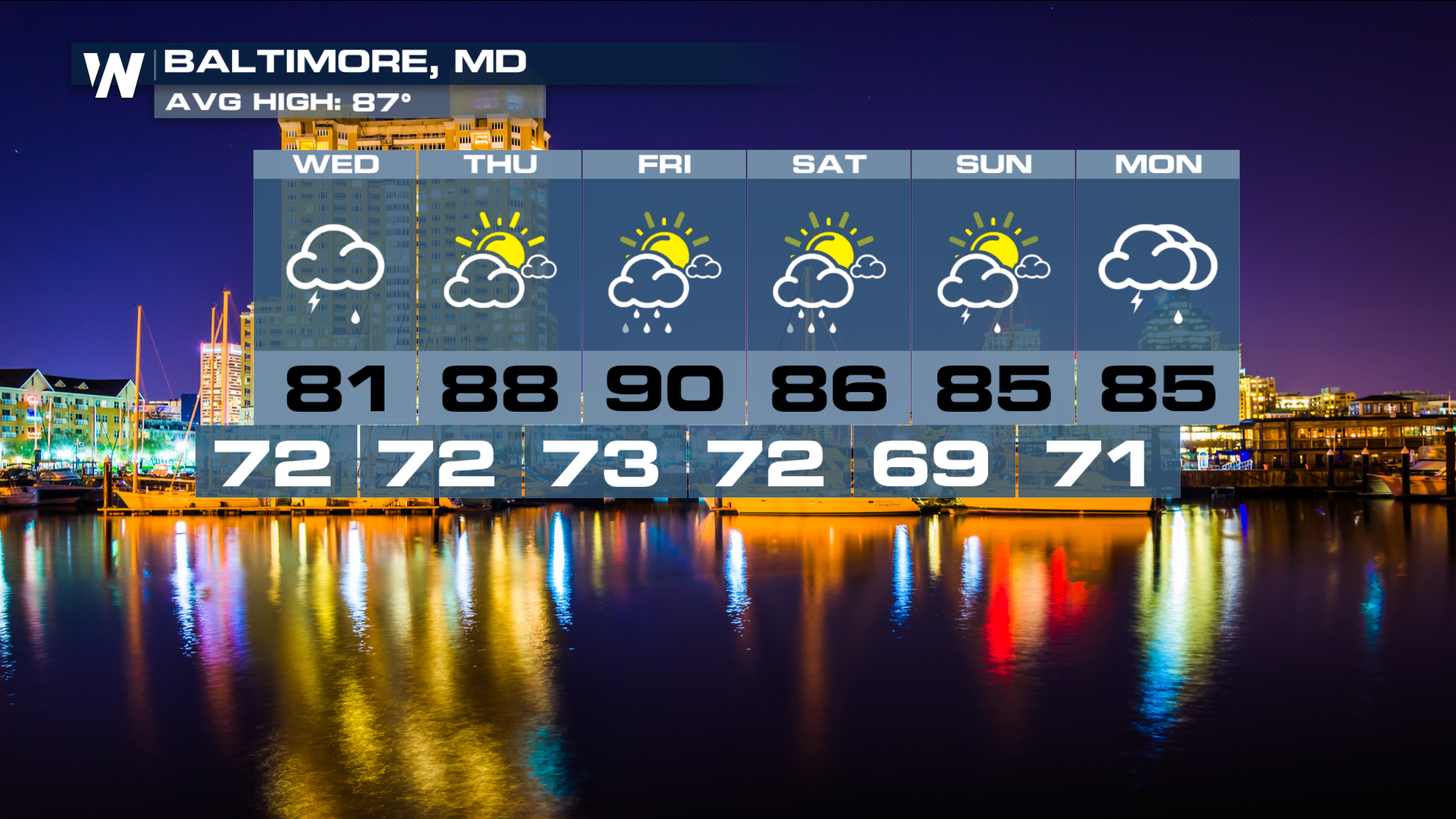 Stay with WeatherNation for the latest on the East Coast flood event. For WeatherNation: Meteorologist Chris Bianchi