Barry was downgraded to a Post-Tropical Cyclone on Monday afternoon. Although Barry no longer has tropical characteristics, the remnant system will poses a threat for heavy rainfall and flash flooding. Barry made landfall near Intracoastal City, Louisiana as a Category 1 hurricane on Saturday, July 13th. At it's strongest point, winds were near 75 mph and the storm central pressure was 996 mb. https://youtu.be/JsIa9FYHMnk As of Wednesday morning, the remnants of Barry continue to bring heavy rain through the U.S., carrying into the northeast and Ohio Valley. There is still very rich moisture within the air mass, which will produce locally heavy rain on Wednesday for the eastern U.S.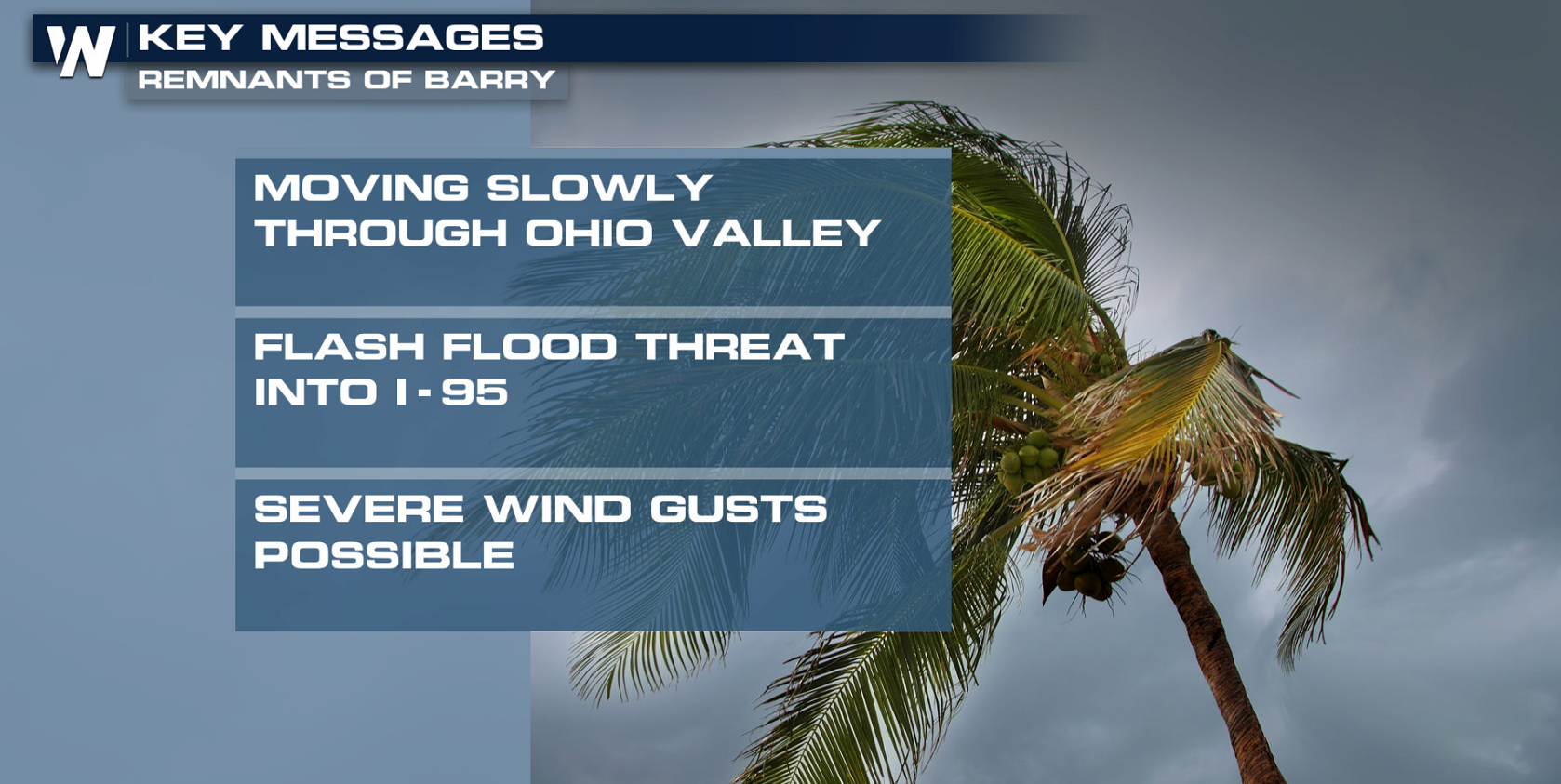 Heavy rain has fallen in parts of the Mississippi Delta and along the Gulf of Mexico coast. Rainfall totals have exceeded a foot in several Louisiana communities. Ragley picked up almost 2 feet of rain since Friday!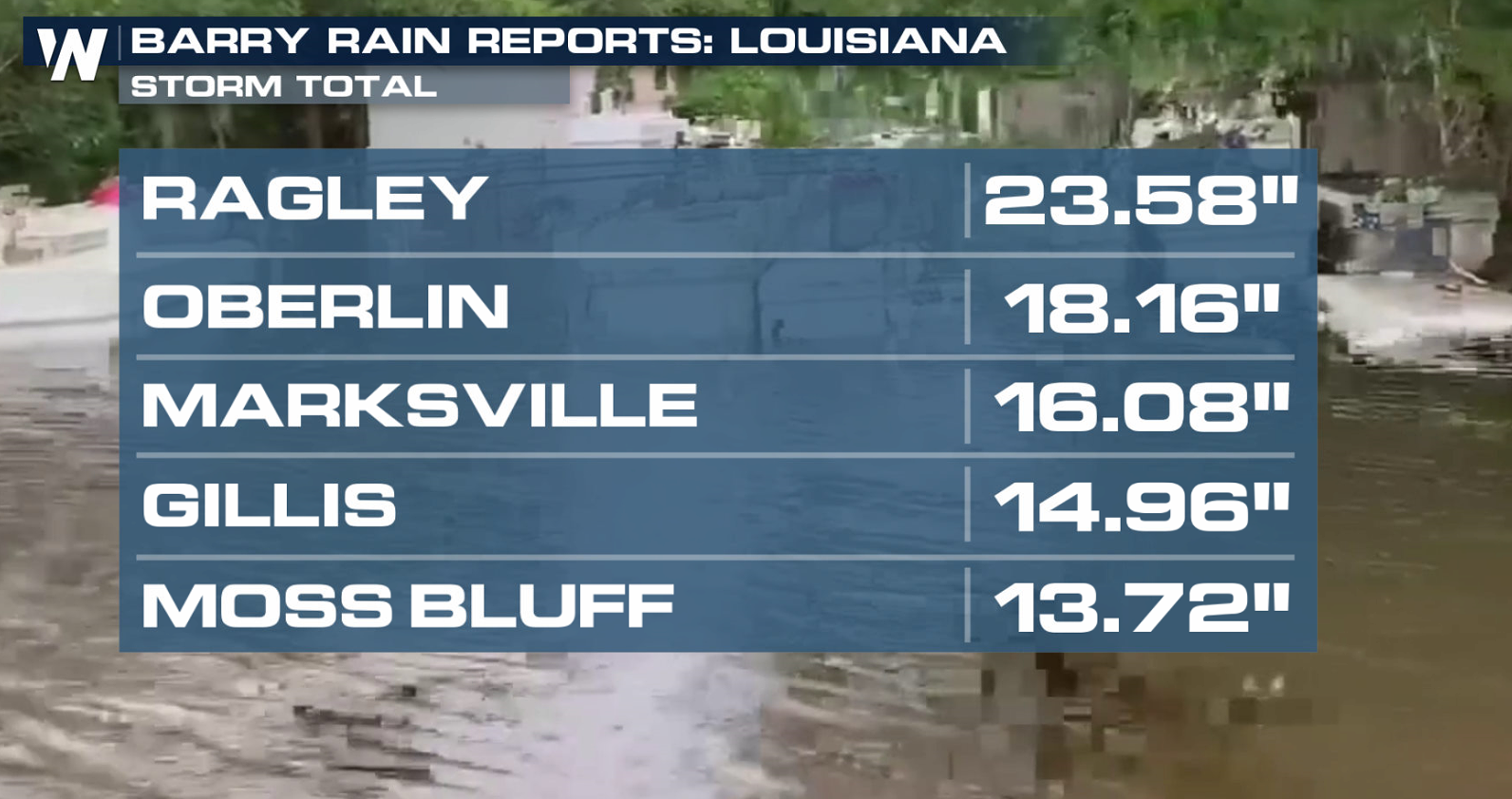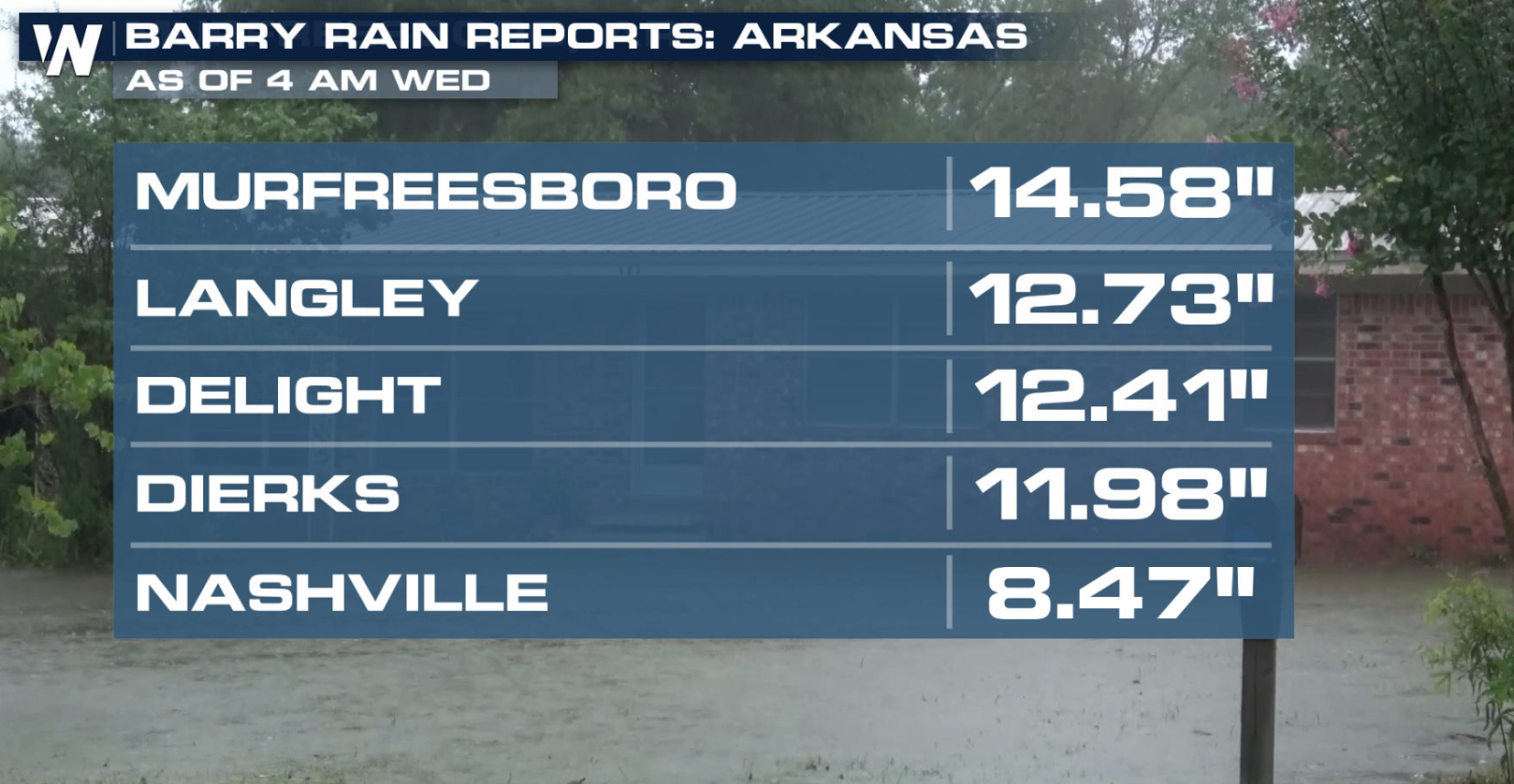 The rain is not over yet, with the risk for flooding shifting into the Northeast.  Parts of New York, New Jersey and Pennsylvania could see several additional inches of rain into Thursday. Flash Flood Watches extend from Philadelphia to New York City.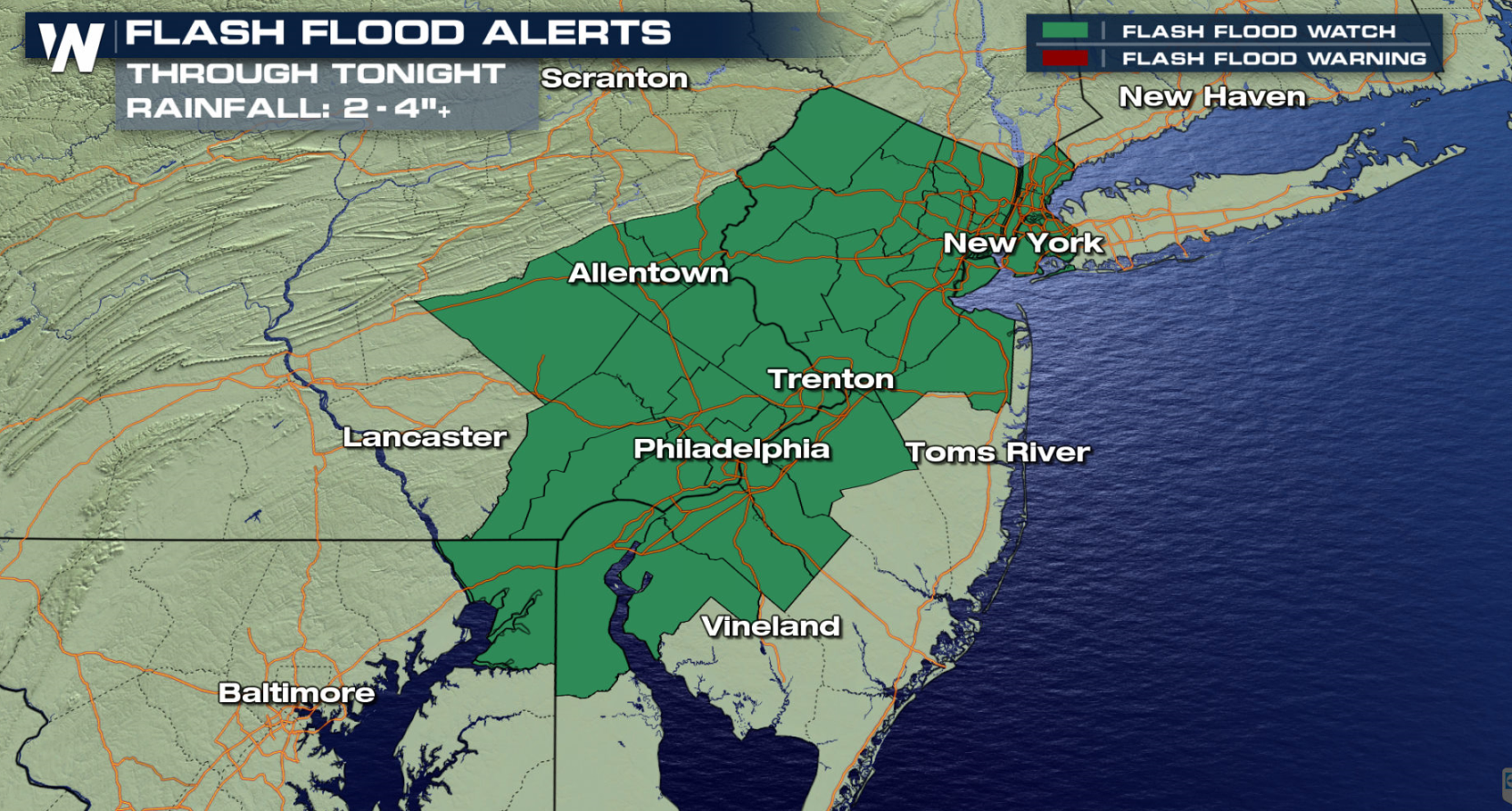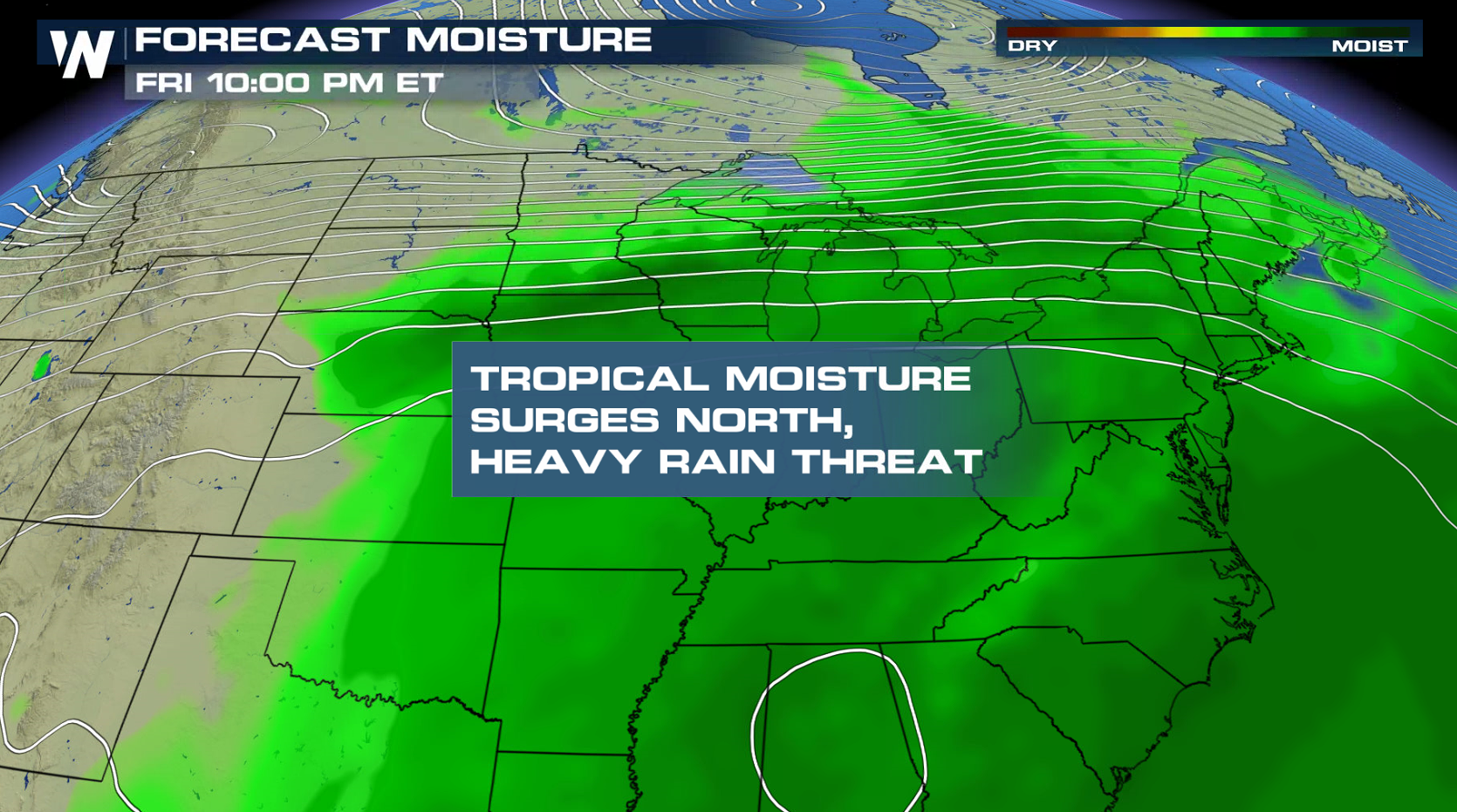 The ground is already super-saturated over the region and it would not take much additional rain at this point for flash flooding to occur. Due to the heavy rain that has fallen and the potential for additional rain, the threat for flash flooding remains in the forecast. River flooding will continue in the Lower Mississippi Valley as high water levels remain.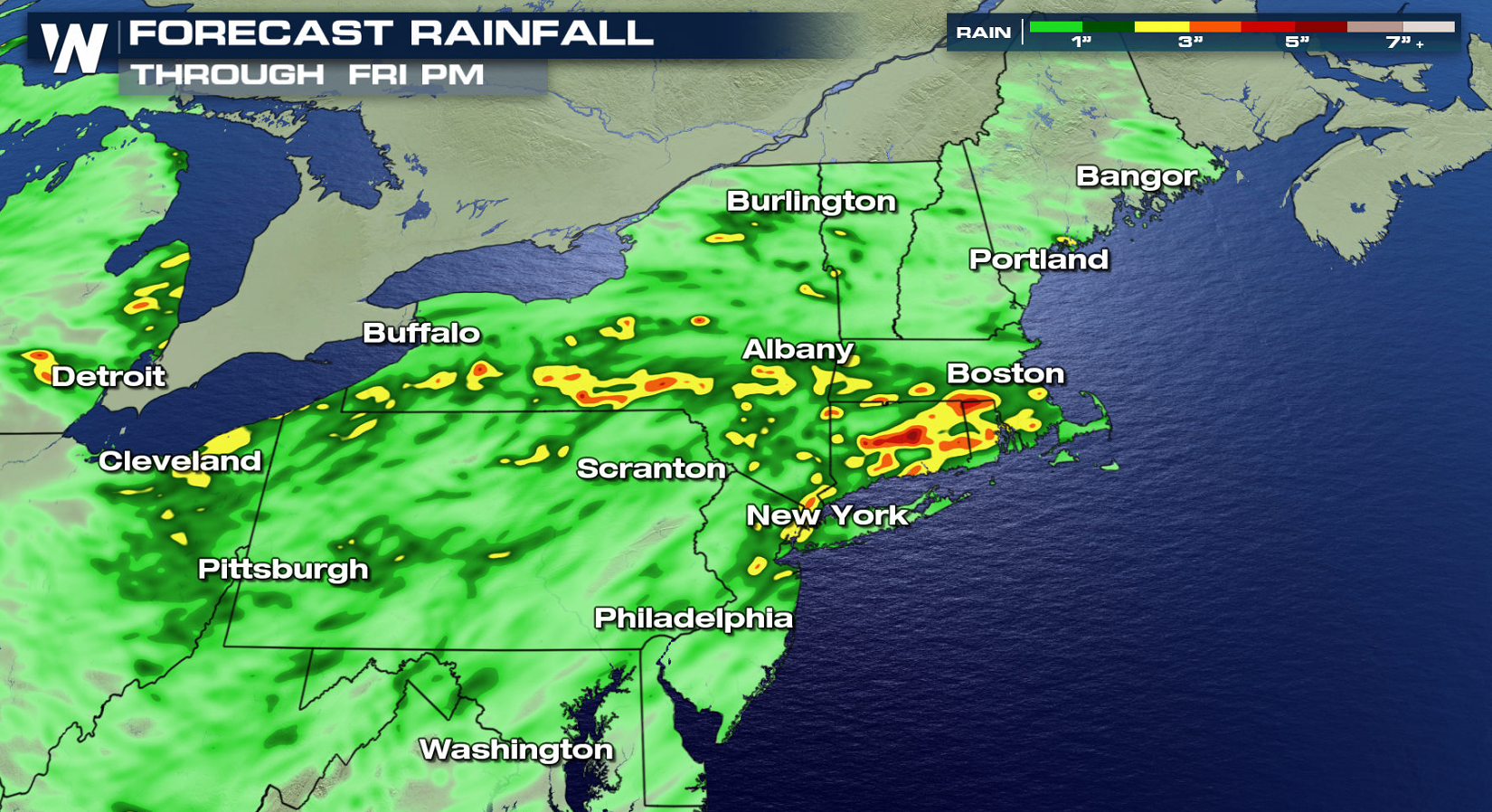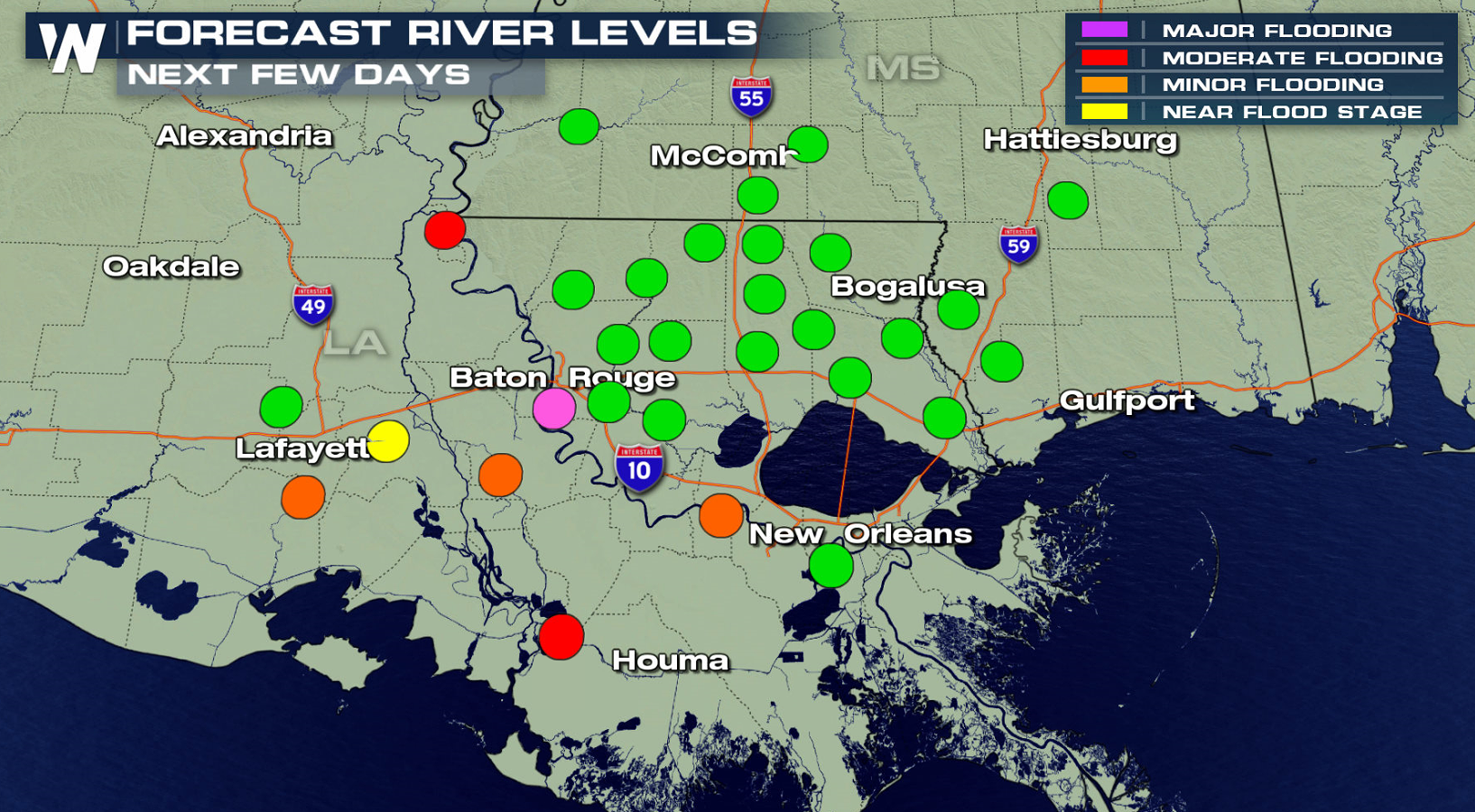 The low-pressure center will continue to glide north and eastward. Increasing tropical moisture will follow this system out towards the Mid-Atlantic and Northeast, continuing the threat for flooding. Remember to always "Turn Around, Don't Drown." Flood waters are often much deeper than they appear. It only takes a few inches of moving water to sweep an adult off their feet, and about a foot of moving water to pick up and move a large SUV.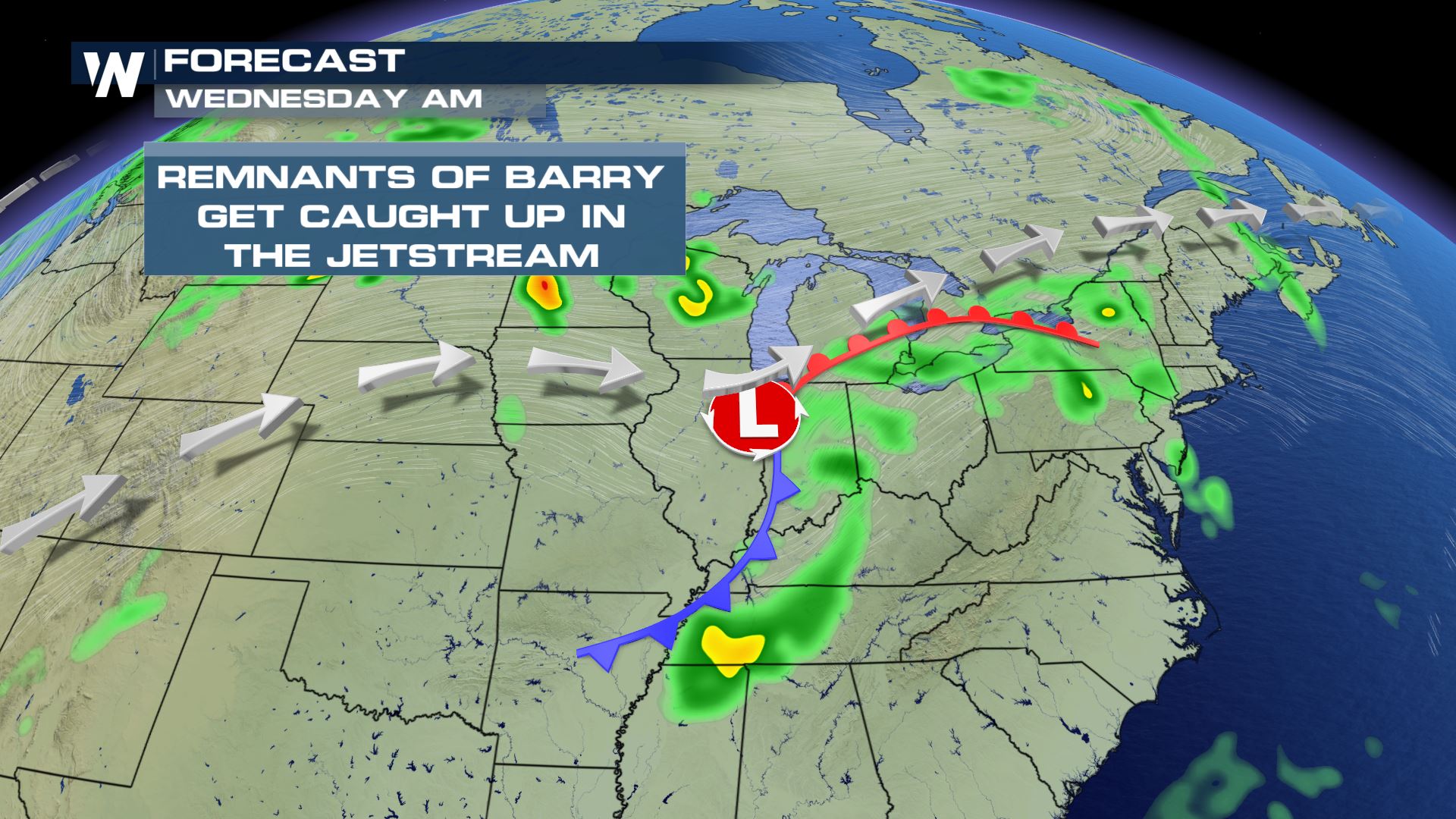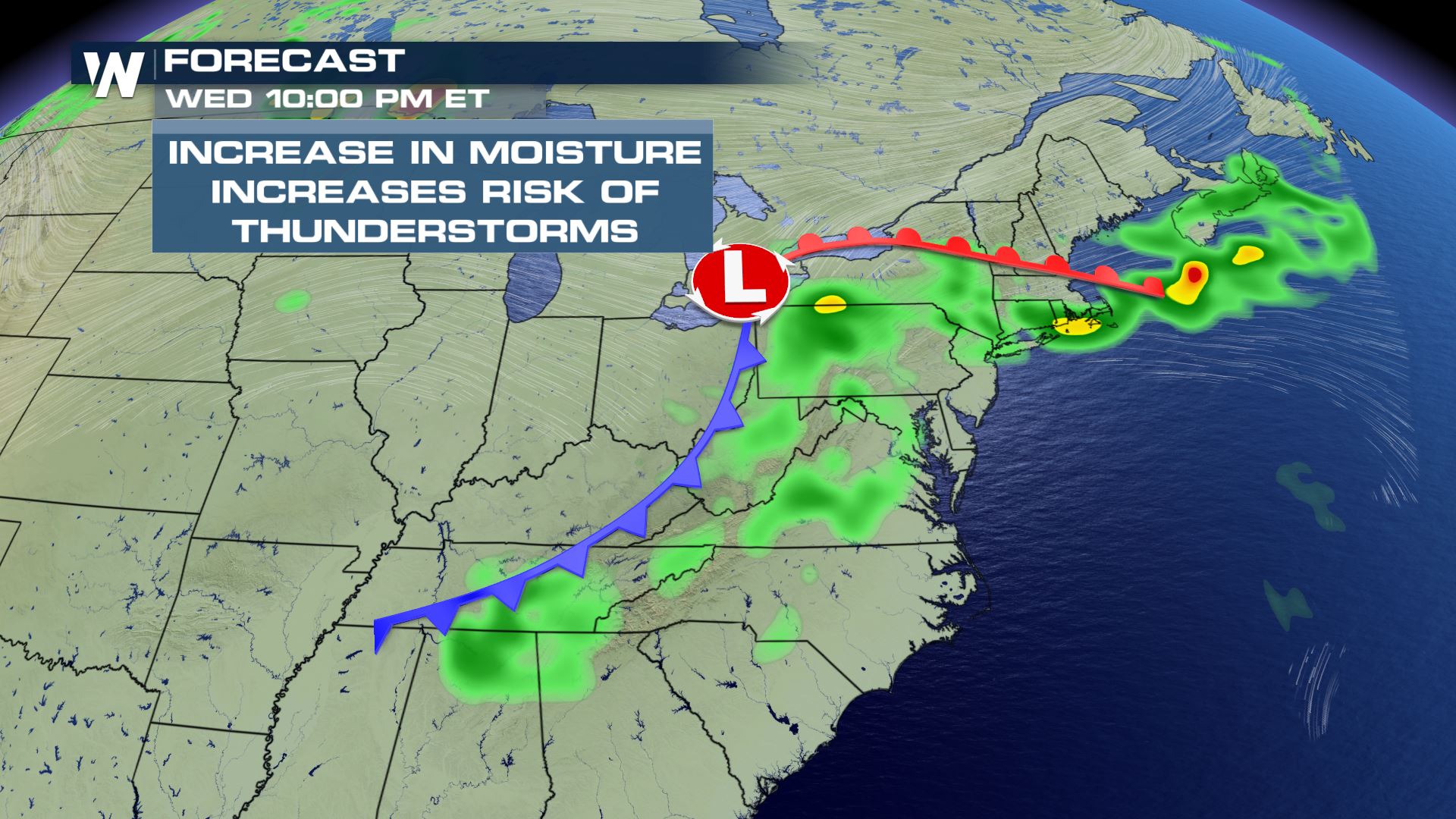 Isolated severe storms are also possible into Wednesday, with strong wind gusts the biggest threat. The risk areas include Boston, New York, and Philadelphia.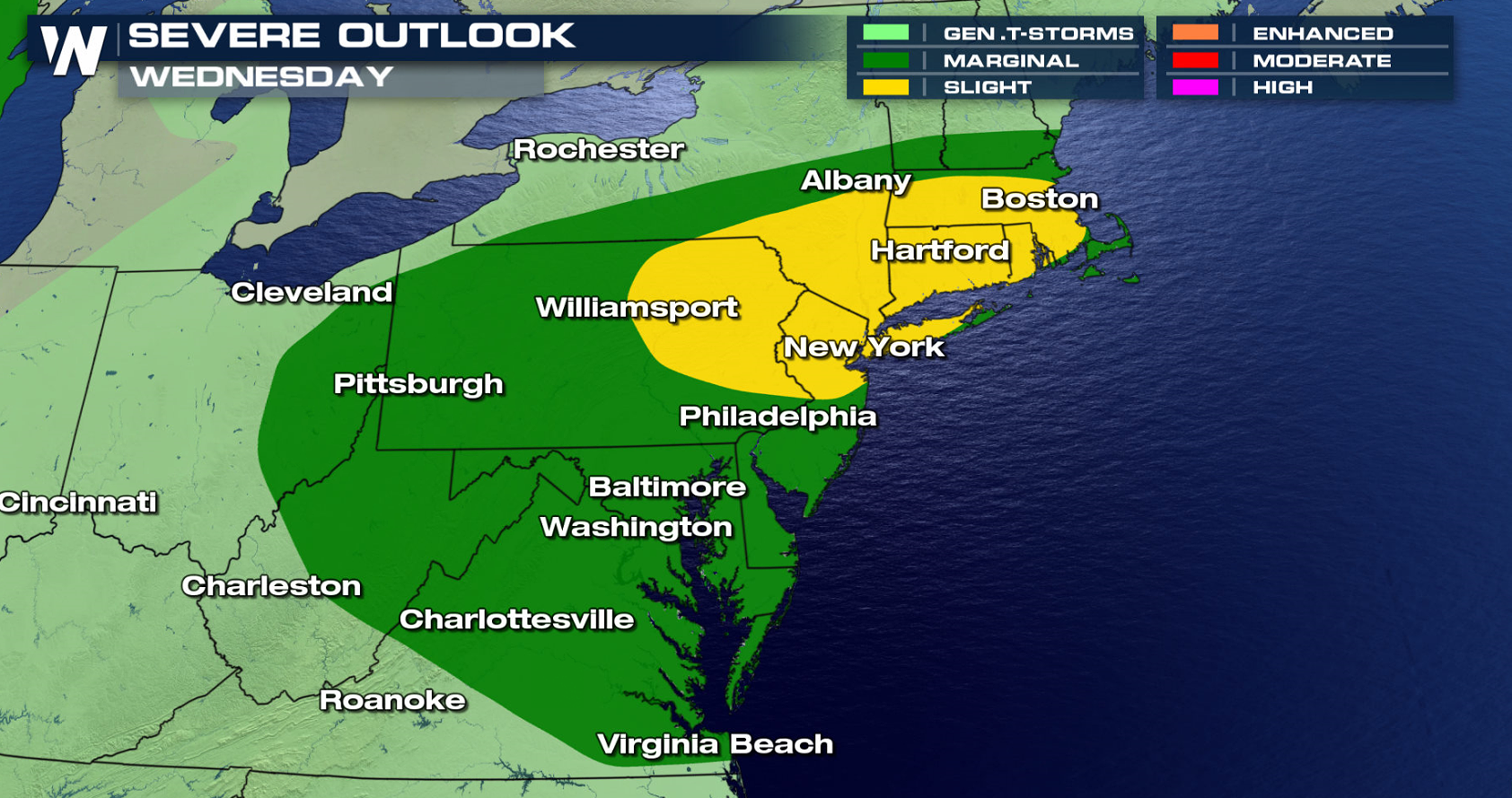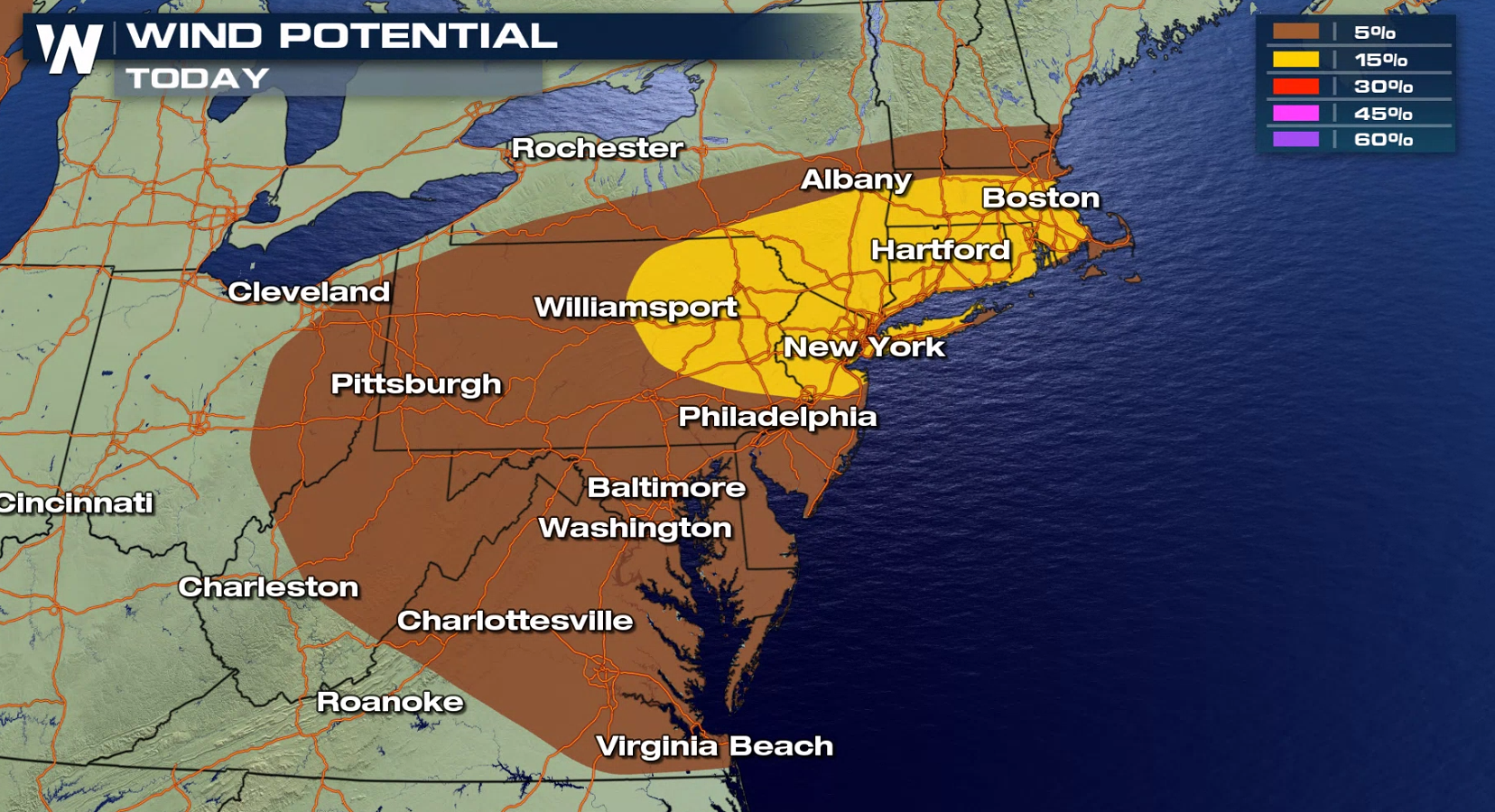 Stick with WeatherNation on-air and online for continued updates. -Meteorologist Viki Knapp