It has finally arrived! It is Big Game Sunday and with the game being played in an open stadium, the weather is very important.  Here is what the 2 best teams in the League will deal with today.
Game Forecast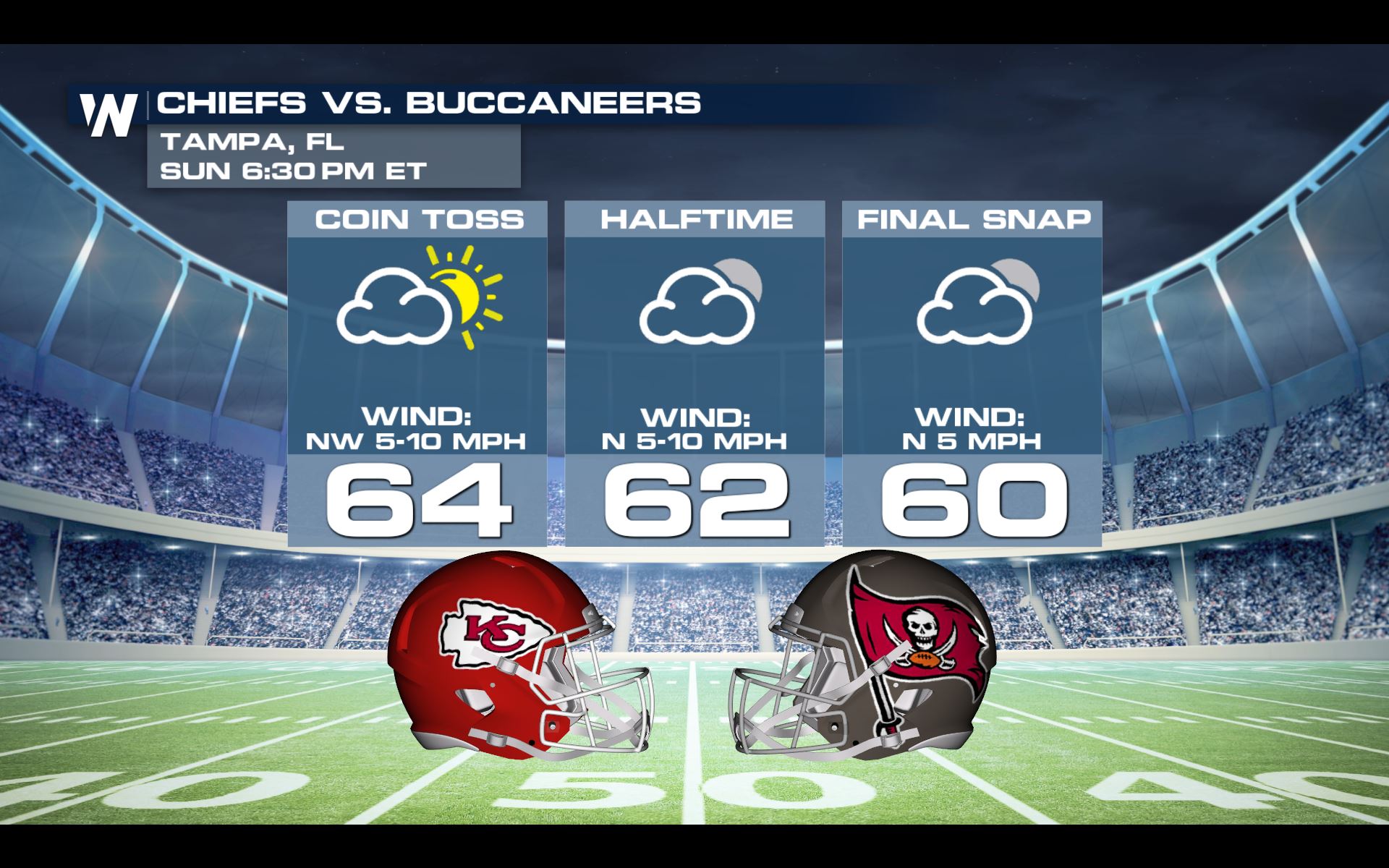 The timing of the forecast is perfect! All the storms will be south of Tampa and no more rain is on the way until later in the week.  Clear and mild conditions are expected throughout the game.
Florida Forecast
A cold front will be stalling through south Florida this evening and overnight. Luckily for the game, the front will be well south and that means all the active weather will be out of Tampa. Temperatures will be falling behind the front into the low 60s with showers possible near West Palm Beach and Miami. Temperatures there will stay in the 70s.