This week coincides with many cities' average last freezes, especially across the northern and eastern tiers of the country. But, you might want to hold off on planting that garden, at least for now.
The Climate Prediction Center's (CPC) 6-10
and 8-14 day outlooks indicate the likelihood of a punishing blast of colder air to filter across much of the Lower 48 next week, potentially signaling a significant last gasp of Old Man Winter.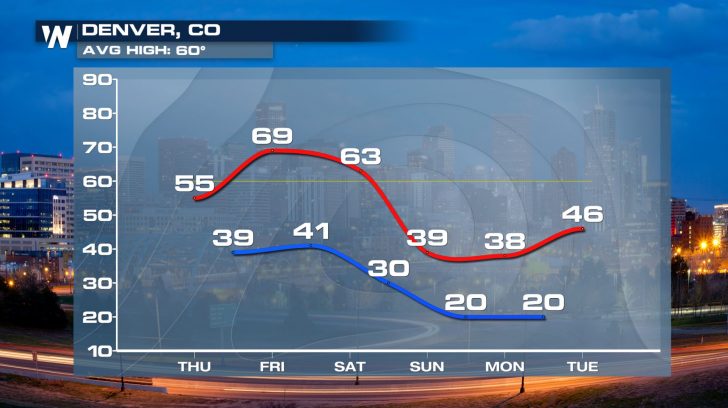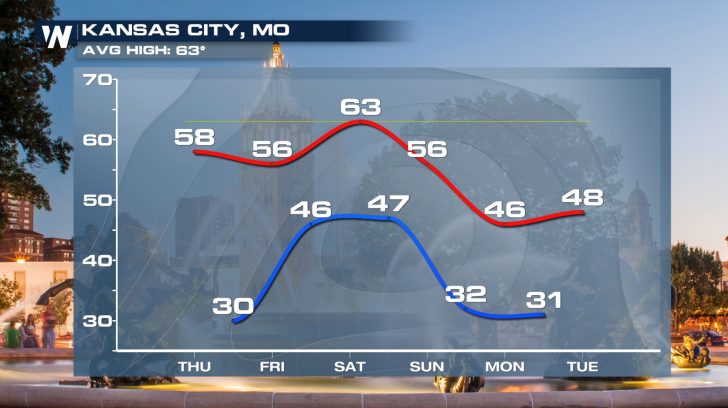 This could have major disruptions on any early outdoor plants, with temperatures potentially dropping down to the freezing mark next week as far south as Kansas City, Denver and Louisville, Kentucky.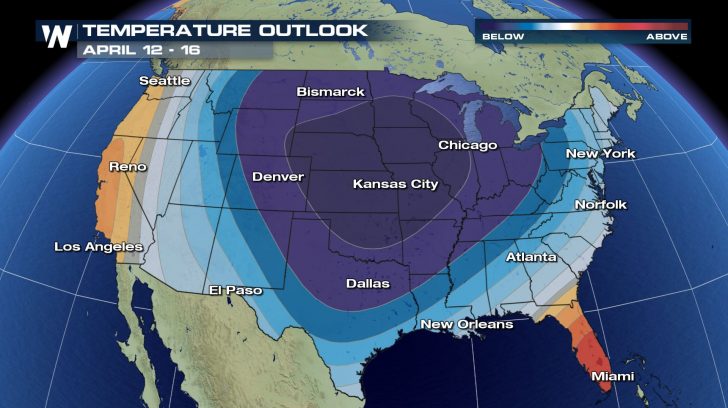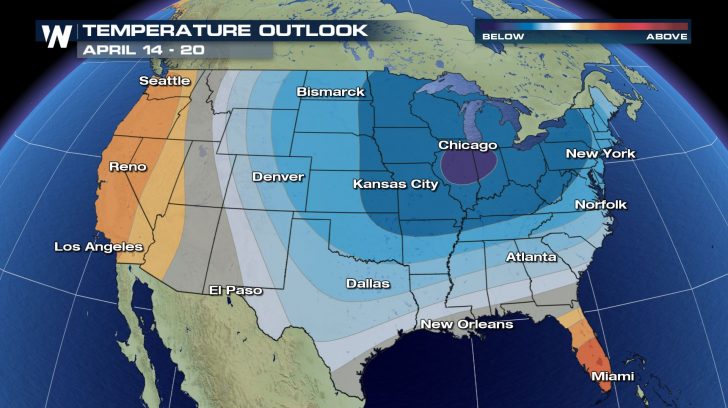 In some cases, the chill could be accompanied by snow. While it's far too early to get into specifics, a deep trough of low pressure will carry some moisture and storm chances with it, leading to the possibility for
snow across the Rockies, northern Plains
, and the Great Lakes. The brunt of the cold will likely be early next week, when the upper-level trough is anchored over the Plains and the Midwest. High temperatures could be running 20 degrees or more below average for mid-April from eastern Montana, Wyoming, and Colorado east through the Great Lakes.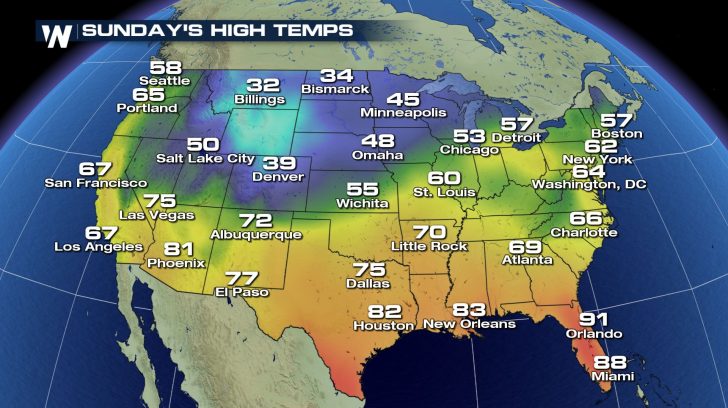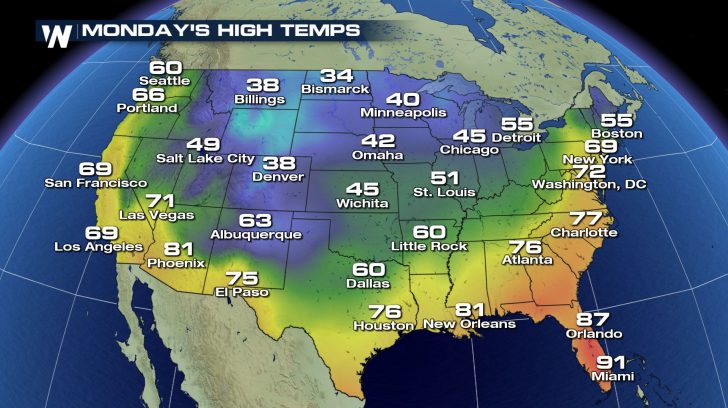 It's not just the northern tier of the country that'll feel this big chill either. The colder-than-average temperatures will extend as far south as Texas and the lower Mississippi River valley, though the cold will gradually dilute as it gets closer to the Gulf of Mexico coastline. In the meantime, if you're going to plant your garden under the generally mild conditions this week throughout the Lower 48, make sure you keep next week's forecast in mind for any planting considerations. We'll have more specifics on next week's chill - yes, including those possible snow chances - as it gets closer.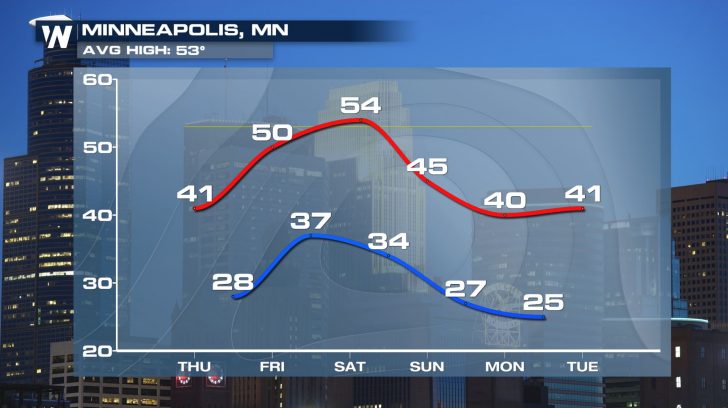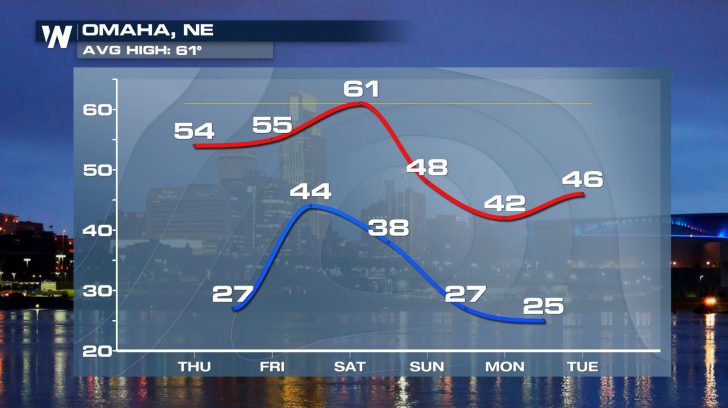 For now, the primary takeaway should be in regards to any gardening or agriculture interests over the next week. Stay with WeatherNation for the latest on this chilly forecast and the chances for some snow as well.