The National Oceanic and Atmospheric Administration (NOAA) along with the National Centers for Environmental Information (NCEI) has released their first update of the year in the number of Billion Dollar Disasters in the U.S., at 7 total. This includes 5 severe weather events, flooding and a winter storm system. The $1B price tag is an arbitrary number but used because "these specific events account for the majority (>80%) of the damage from all recorded U.S. weather and climate events" according to NCEI. Each year events from the previous decades are adjusted for current costs using the consumer price index. The number of Billion Dollar Disasters have been recorded since 1980.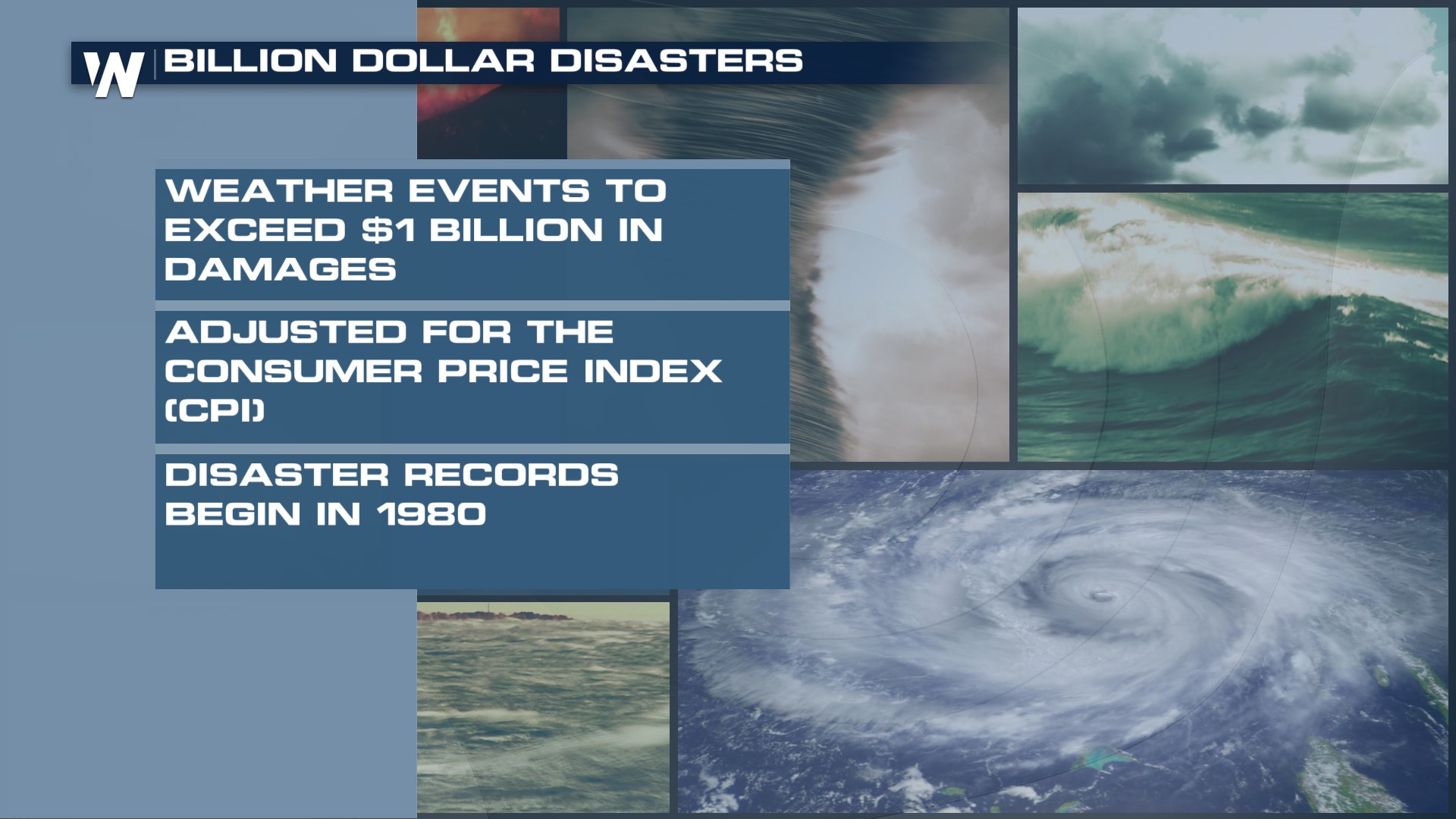 The first event of the 2023 year started in December of 2022, with the incredible number of atmospheric rivers to slam into the west coast. According to NOAA, "numerous atmospheric rivers in continuous succession caused severe flooding, record snowfall and copious rainfall that significantly reduced drought deficits across California, between late-December and March 2023. Flooding impacted many homes, businesses, levees, agriculture and other infrastructure particularly across central California.". The total cost for the three month duration flooding event is estimated at $3.5B dollars and sadly cost the lives of 22 people.
In February of 2023 a winter storm and cold temperatures caused numerous power outages in the Northeast. This storm was also when Mount Washington recorded a wind chill of -108°F, one of the coldest wind chills ever recorded in the U.S..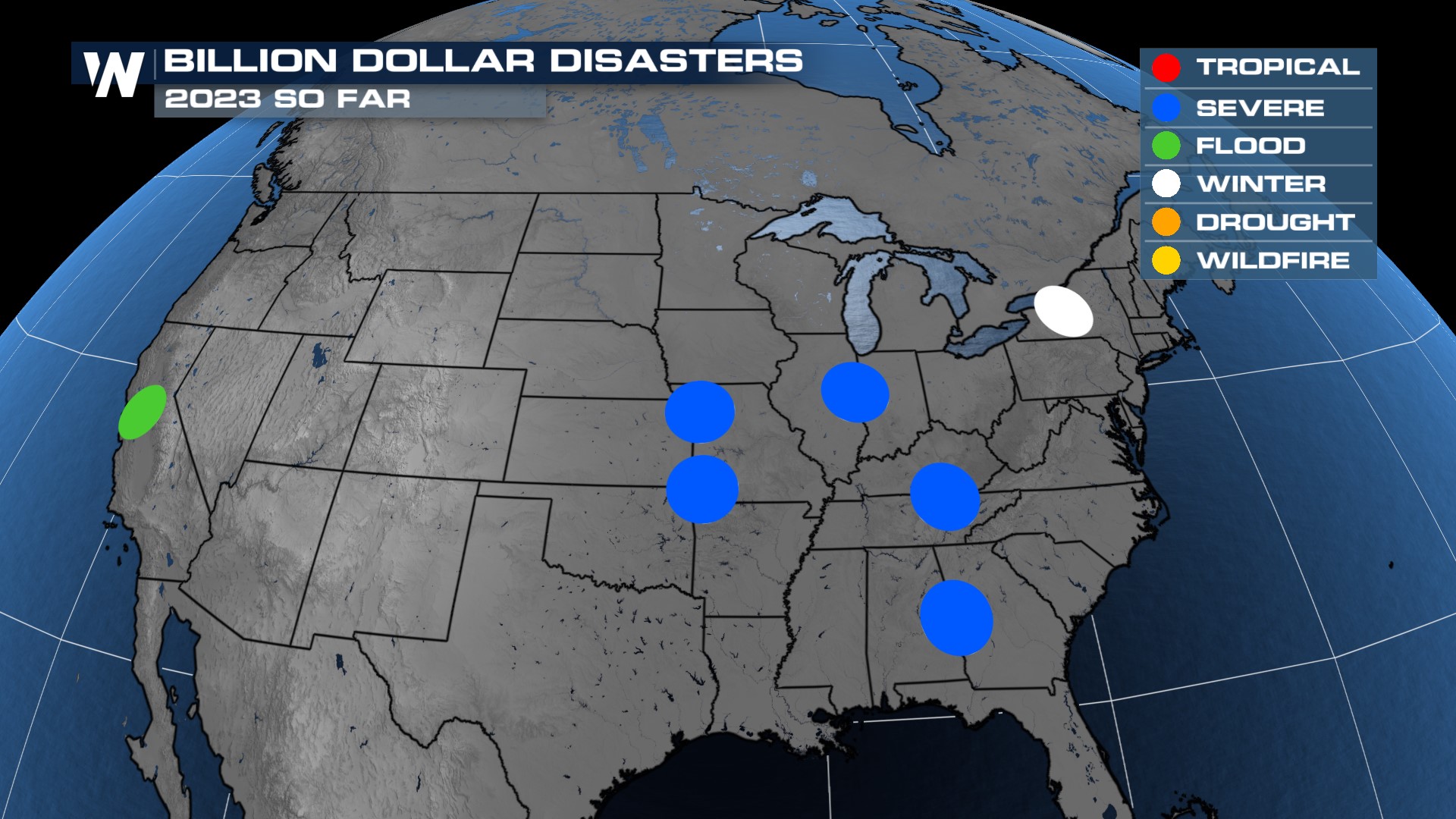 2023 has brought 5 different severe weather outbreaks through the central and southern U.S., one of which was a tornado outbreak in the Midwest from March 31 - April 1 when over 145 tornadoes occurred in Illinois, Indiana, Ohio, Missouri, Iowa, Arkansas, Tennessee and Pennsylvania. The other severe weather days included numerous tornadoes but the late March outbreak was one of the most numerous tornado outbreaks in U.S. history. It occurred on a rare "HIGH RISK" day, the last of which was issued over two years prior.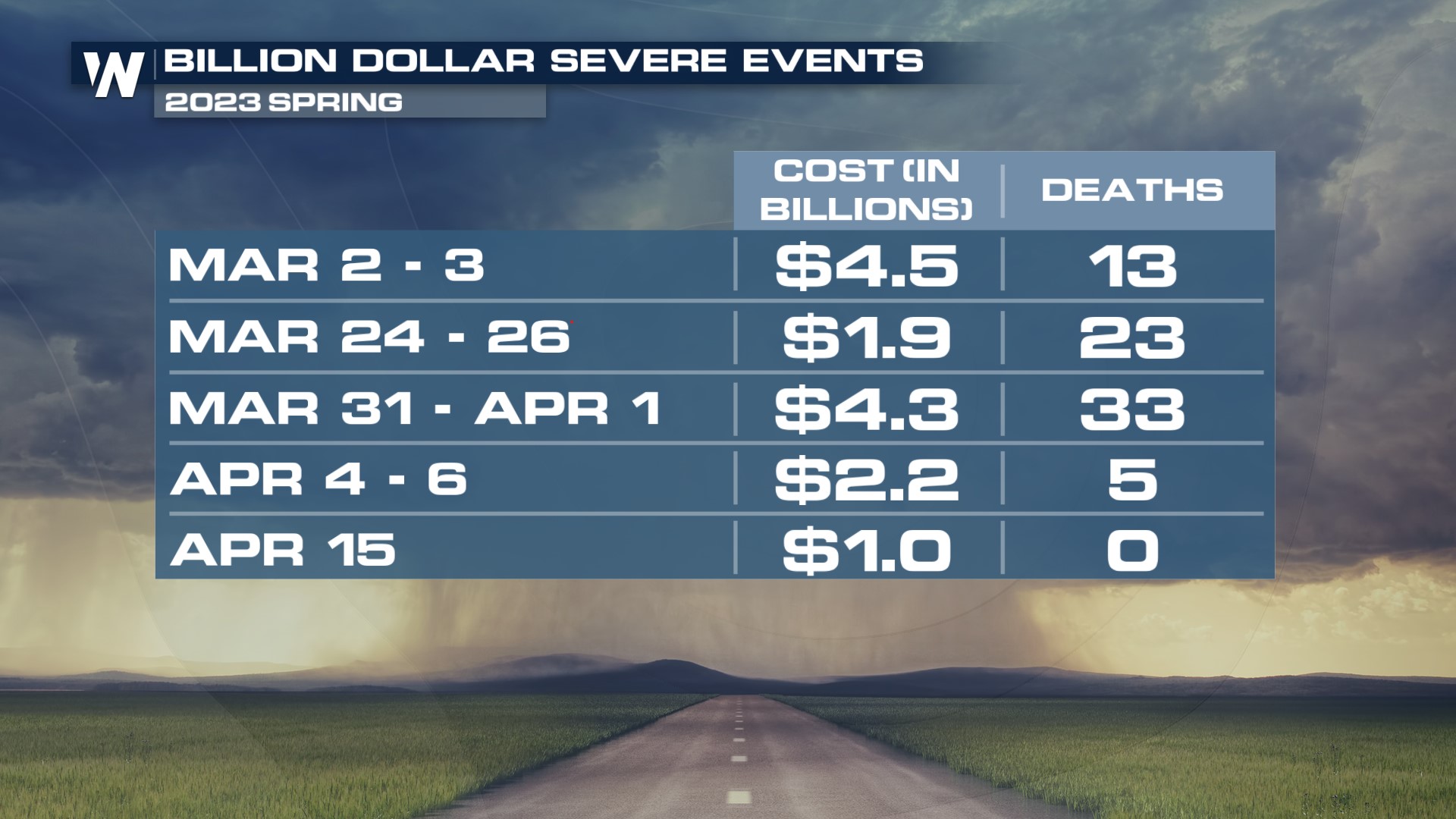 As a reminder, billion dollar disasters only take into account the price-tag of a storm, not the impact that it brings to an individual community and people. Population density can also have a huge impact on if a disaster reaches the price criteria as well. Stay with WeatherNation for the latest on weather events from coast to coast.