The northwestern United States has seen lots of heavy snow the past couple of days and will continue to experience difficult travel due to high winds and blowing snow all of this week, so be sure to plan your travel accordingly! Snowfall totals through Montana and Wyoming have already reached over 2 feet in some locations but snow isn't over yet.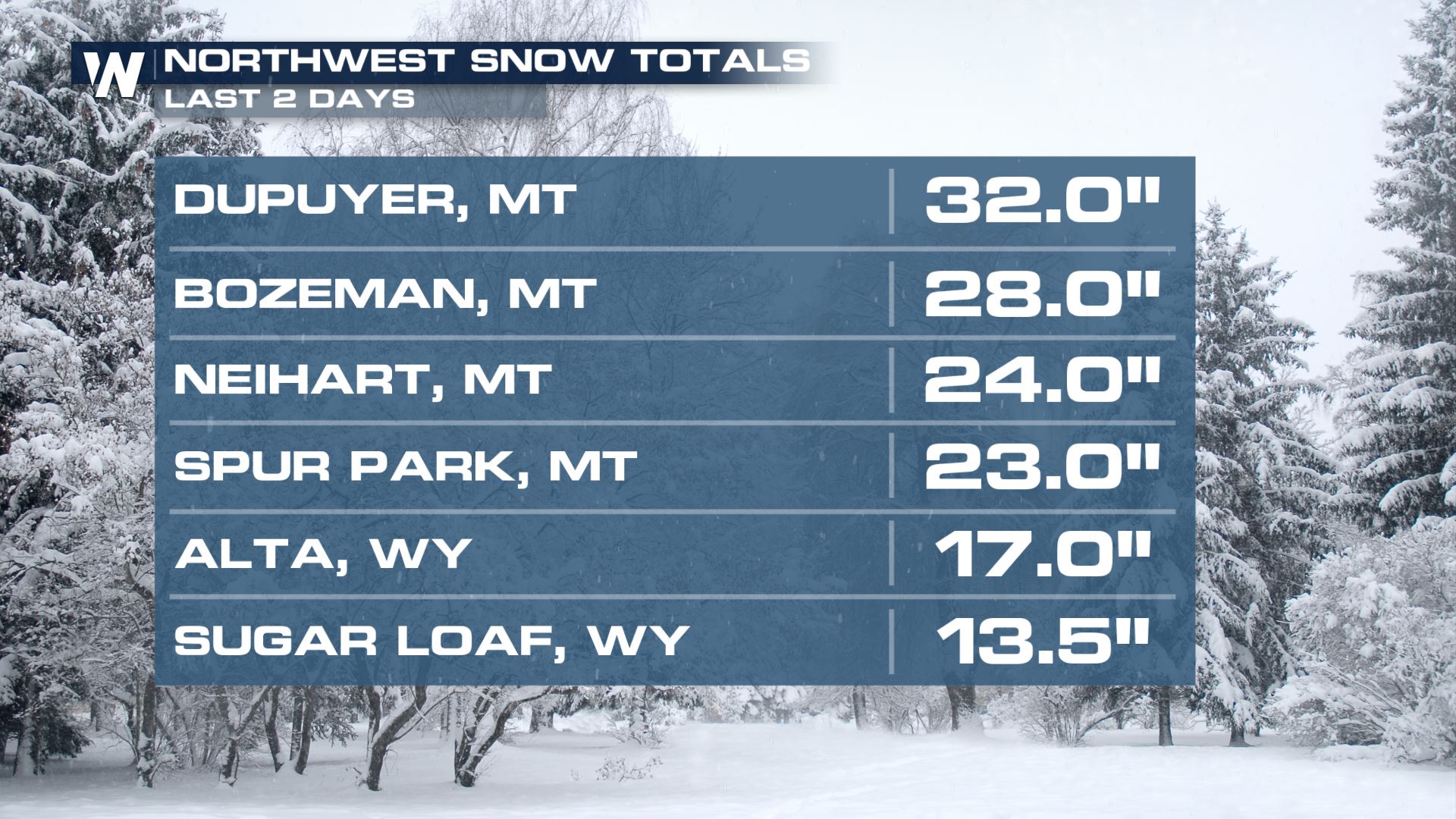 WINTER ALERTS
Winter alerts continue from the Cascades and Olympics of Oregon/Washington through the Bitterroots and Northern Rockies along with the Tetons. BLIZZARD warnings re in effect for much of the I-25 and I-80 corridors of Wyoming due to strong winds and blowing snow. However, across the mountain west we expect challenging travel.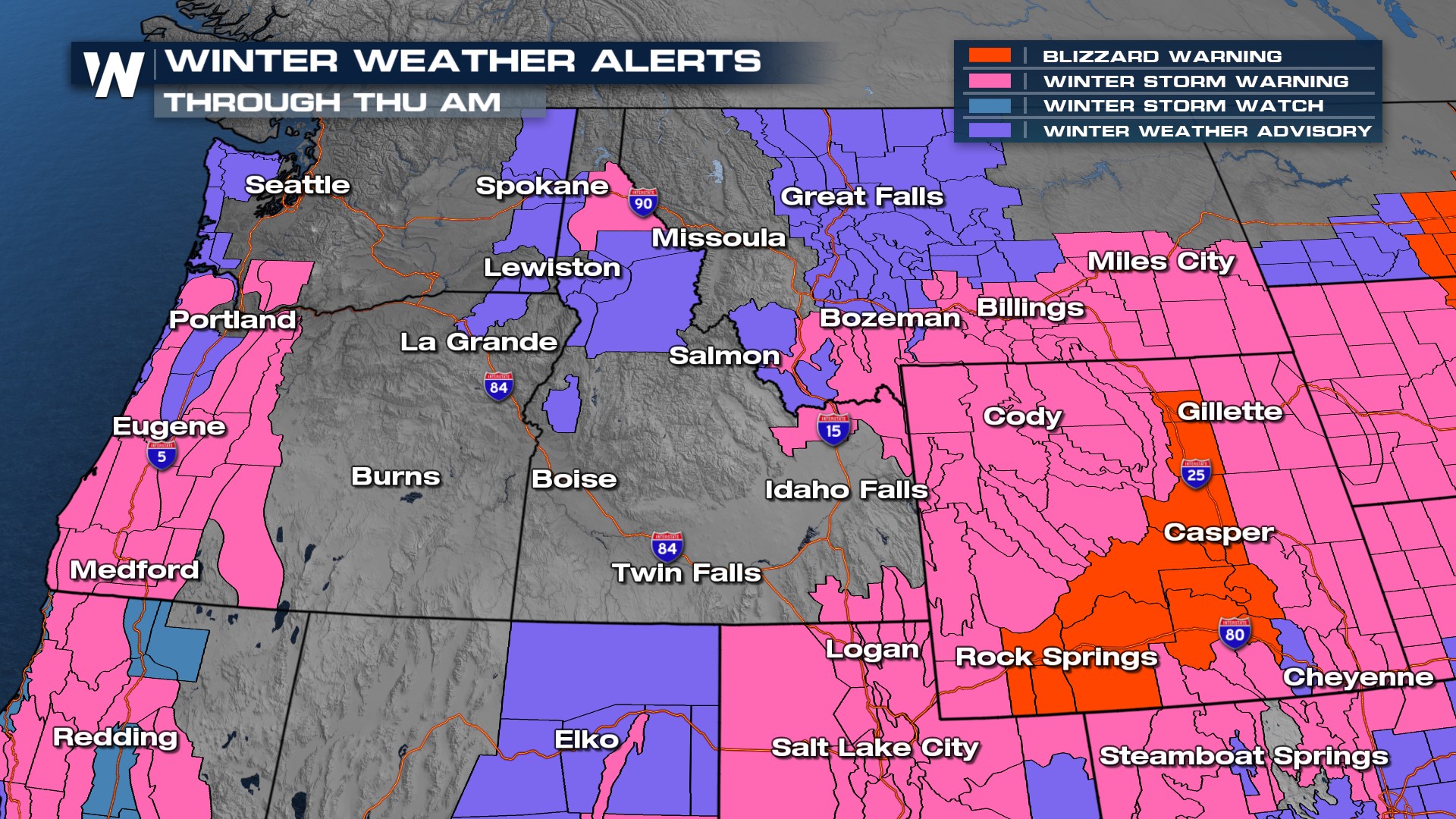 Avalanche watches and warnings are in place for portions of Idaho and Montana. Additional heavy snowfall will create hazards not only on the roadways but up into the mountains - additional heavy snow leads to avalanche concern through northern Idaho and Montana. Don't ski the backcountry!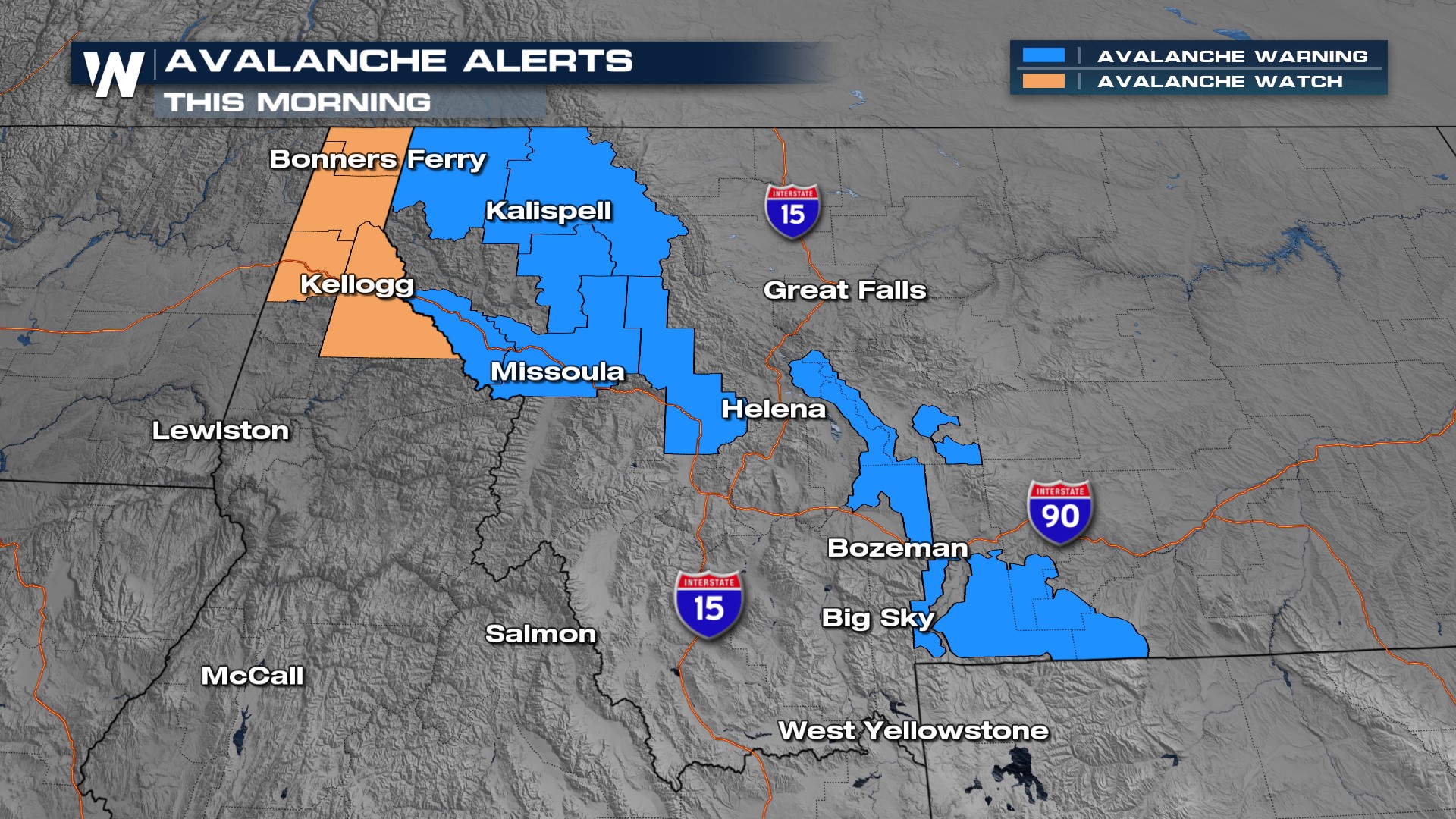 As the low pressure system continues to linger in the NW snow and rain will continue to develop. As the low over the Four Corners migrates into the Northern Plains, strong winds and heavy snow will continue on the backside, keeping our I-25 corridor snowy & blizzardy into Thursday morning. The upper level energy keeps a stalled front and surface feature hanging out in the Northwest into Friday.
ACCUMULATION AND IMPACTS
Snowfall totals of up to a foot plus will be possible. Areas along interstate 5 in Oregon can see major, moderate and isolated extreme impacts. Please check local traffic and use caution when traveling, especially on back roads.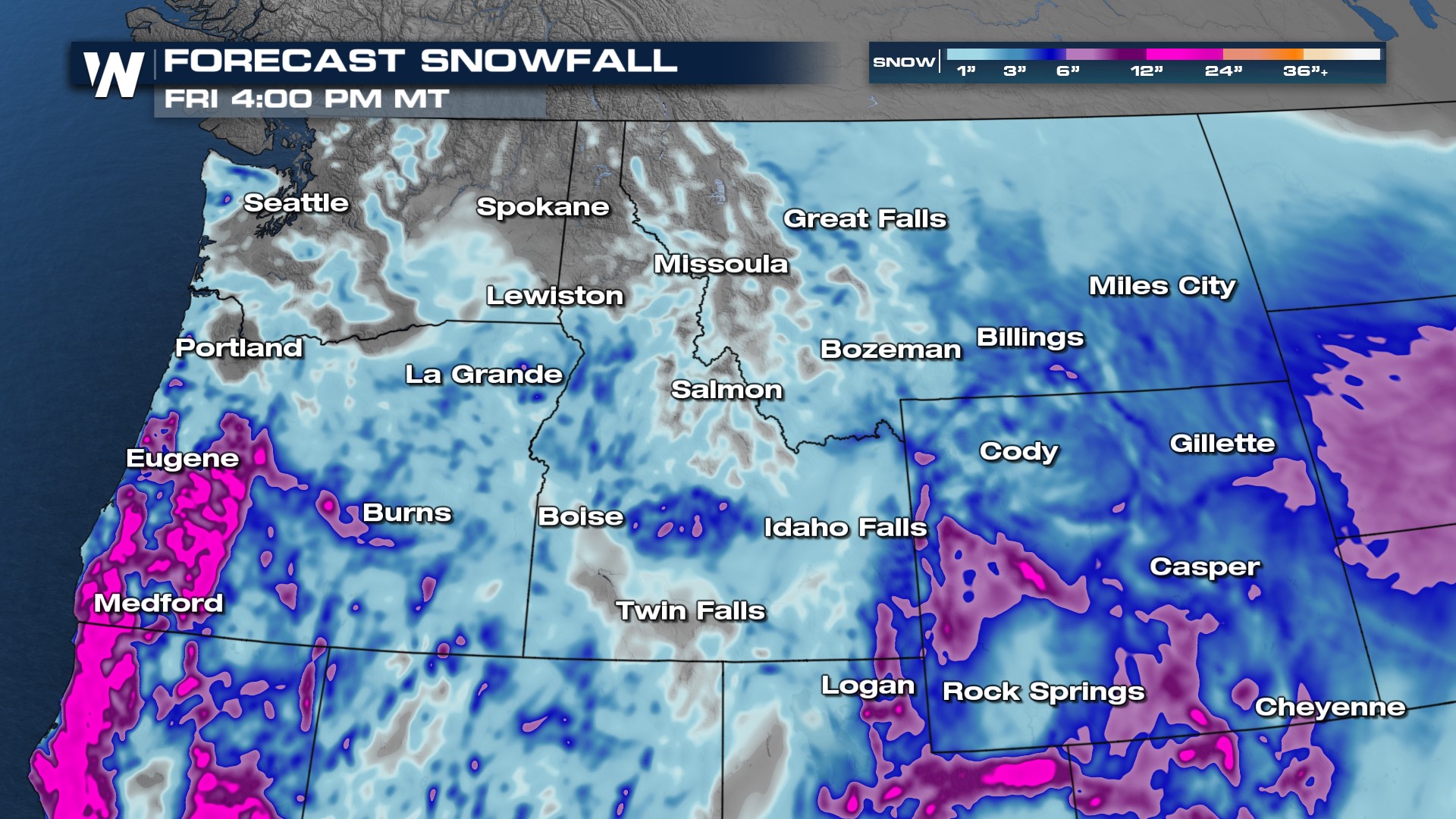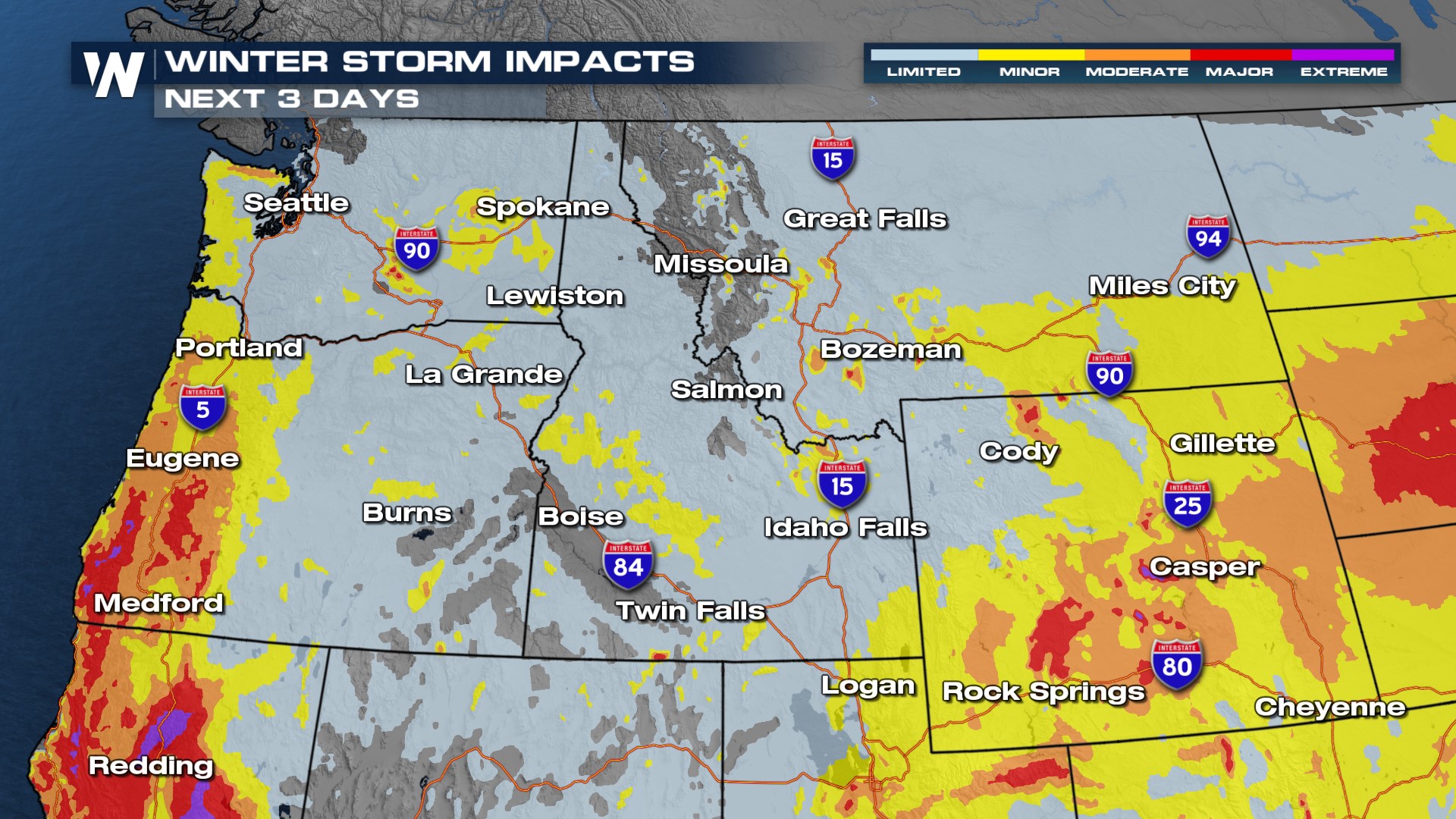 For more on the western wet pattern, join WeatherNation at :50 past the hour for your Western Regional Forecast.