After a soggy Tuesday, the Northeast is getting a break Wednesday. Yesterday, the region saw record rain totals with nearly 2 inches in Binghamton, NY.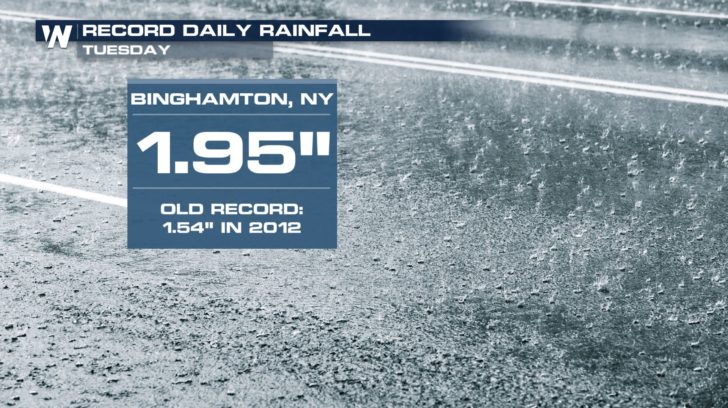 The region dries out Wednesday and Thursday with a few storms possible mainly to the NW, but most staying dry. Storms return for the end of the week as a frontal system works in from the west. The best shot at locally heavy rain will be late Friday into Saturday.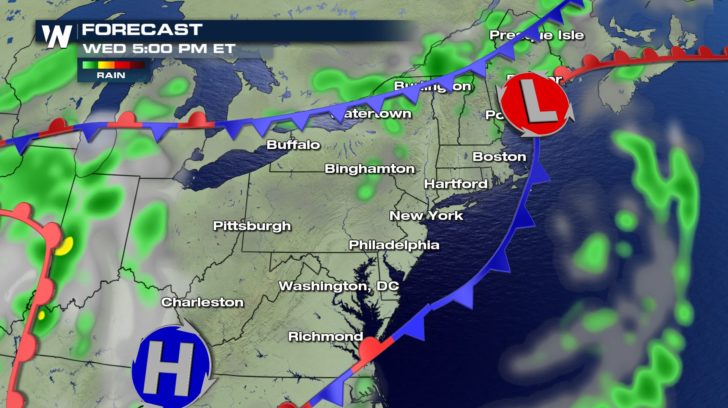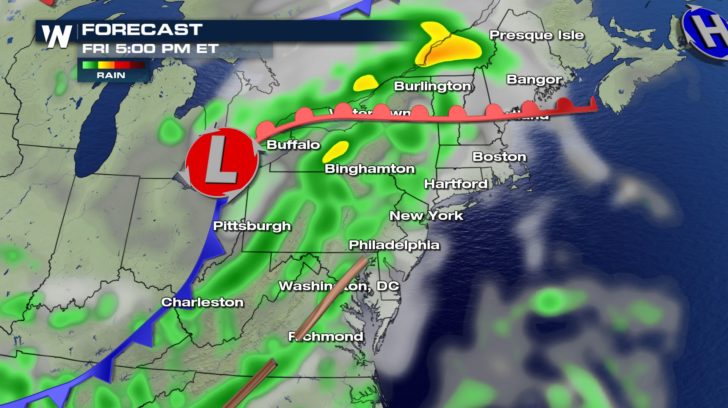 Heaviest totals hug the warm front with scattered storms and less organized rain occurring ahead of the approaching cold front. Parts of Maine could see over 3" by the end of the week. Most of the northeast will see amounts up to 1-2."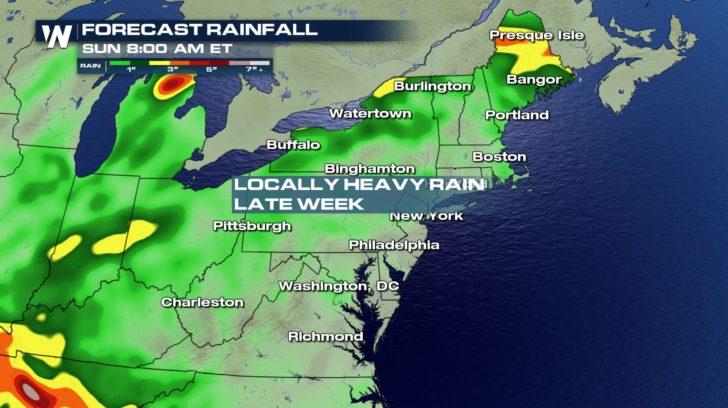 For Weather Nation: Meteorologist
Emily Roehler