Things continue to ramp up across the Eastern Pacific. As of Monday morning, Bud become a Category 3 hurricane. That makes this storm the second major hurricane of the 2018 season. Bud continues to strengthen off the coast of Mexico in very warm waters with little wind shear.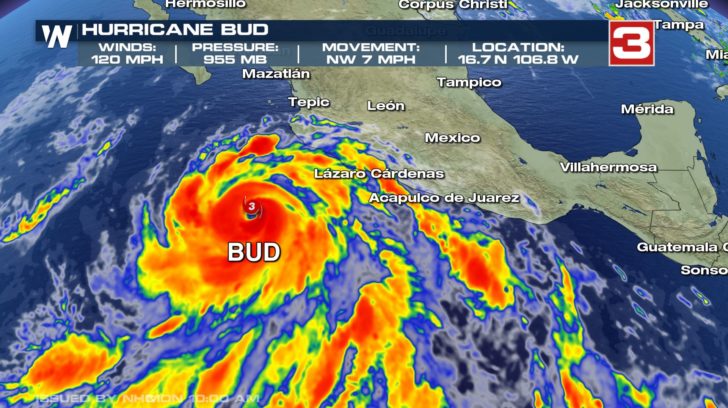 Bud will continue to the north and northwest for the rest of the week. However, as it moves north, it encounters colder waters and quickly weakens to a Category 1 by midweek. Bud is forecasted to make landfall by this weekend.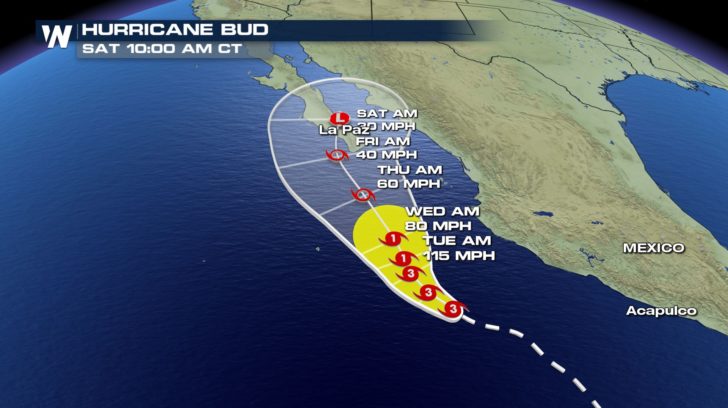 The United States won't be directly impacted BUT the southwest could see some tropical moisture move into the area later this week. That moisture would be very beneficial to the region that is dealing with extreme and exceptional drought and active wildfires.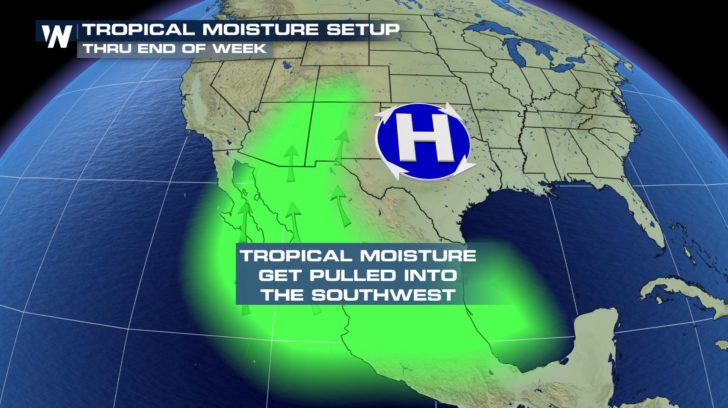 It has been an active start to the 2018 season across the Eastern Pacific as both Aletta and Bud strengthened to major hurricanes. 2018 is the second earliest season where two major hurricanes have formed in the Eastern Pacific. 2015 was the earliest when Andres and Blanca became major hurricanes by June 5th.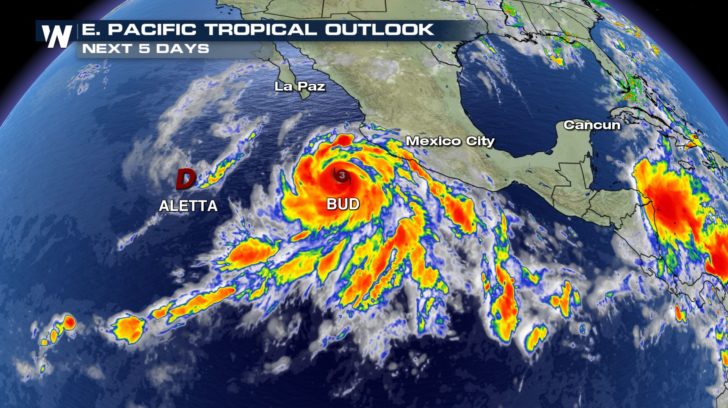 Hopefully, the Eastern Pacific will quiet down but we will be watching for the formation of the next named storm which would be Carlotta.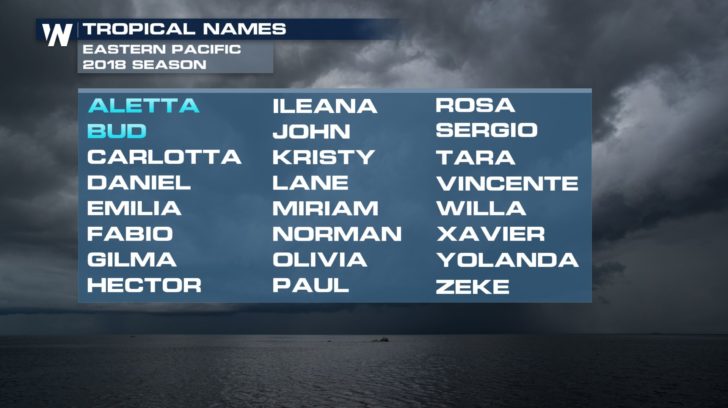 For WeatherNation, Meteorologist
Kate Mantych
.