As moisture has plumed into the West Coast over the last few days, heavy precipitation has dropped nearly 2 feet of rain in portions of California. Whiskeytown Lake, CA has seen the heaviest of the precipitation, reporting 23.40" since early Tuesday morning.  Over 1.5 feet of rain dropped on Cazadero, with over a foot at Cobb Mountain.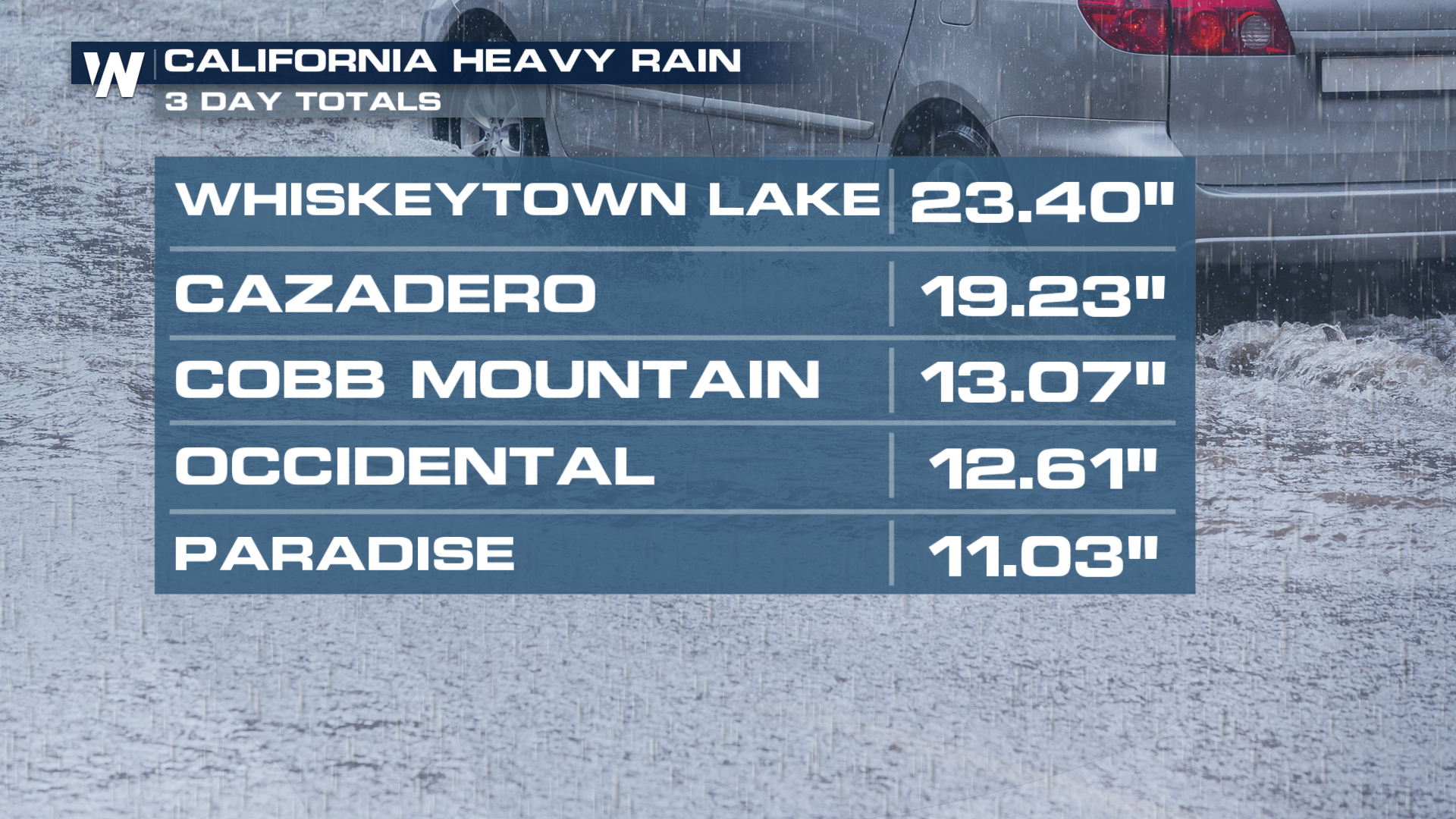 With the heavy amount of moisture soaking areas in the West, the saturated soils are not able to absorb the rainfall, generating rivers to rise well above flood criteria. As seen below, the Russian River in Guerneville, CA has crested at 45.38', which is over 5 feet above major flood levels. It is slowly expected to decrease to under minor flood levels by this weekend and dropping to near normal levels into early next week.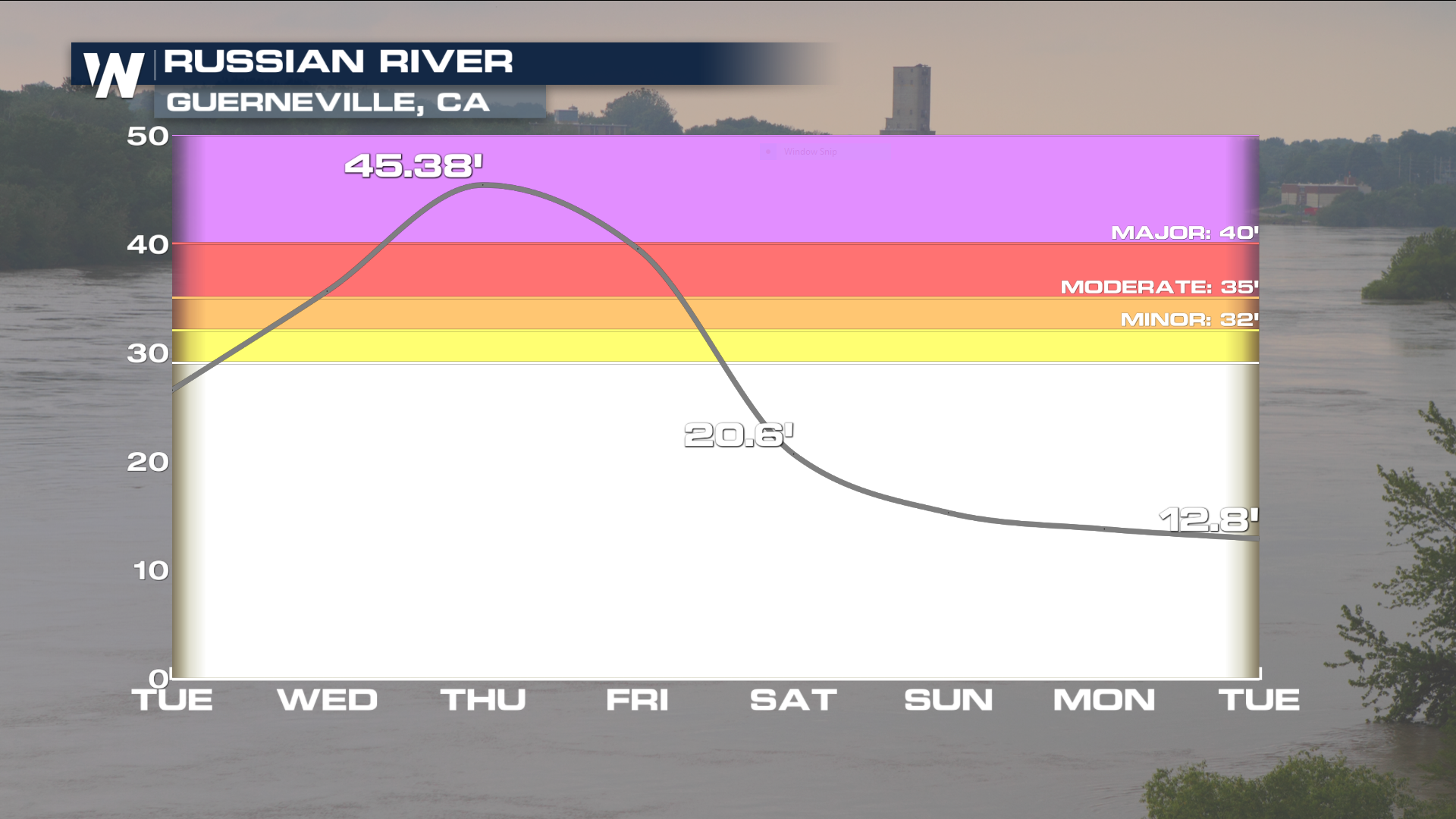 Not only has heavy rain fallen at lower levels, heavy snow has piled up in the high country. Check out some of the amazing snow totals in the Sierra! Castle Peak has reported over 6 feet of snow over the last few days! Great for the ski resorts and snow-pack conditions!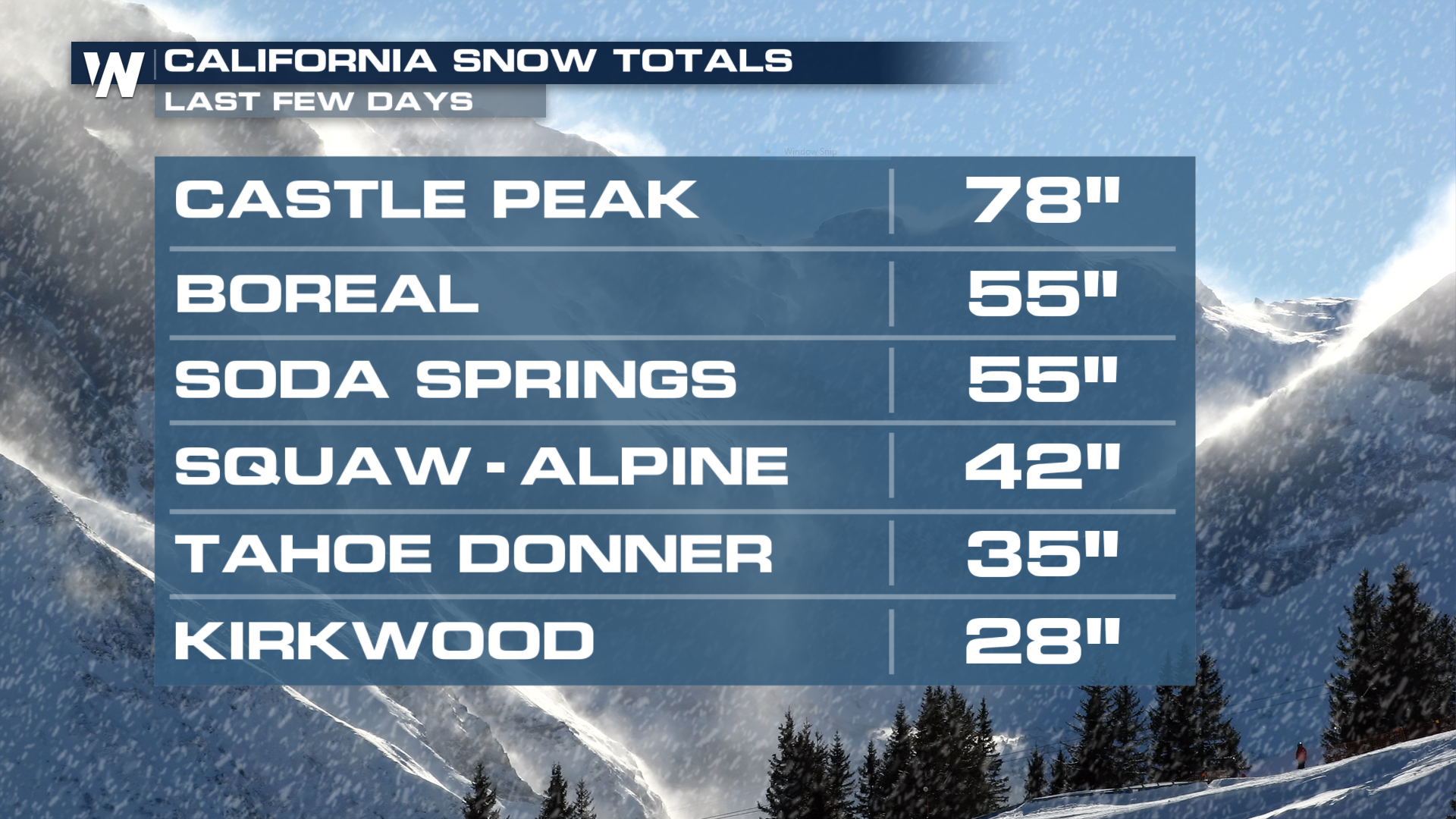 For WeatherNation, I'm
Meteorologist Greg Rule