The California Department of Water Resources conducted a monthly snow survey on April 3, to measure snowpack depth and water equivalent in the Sierra Nevada mountains. Numerous Atmospheric Rivers have lead to powerful and deadly snowstorms along the West Coast, along with flooding rain and severe weather in the lower valleys. The previous snow survey of March 2023 revealed an above average snowpack for the state, which is a theme that continues in early April with the latest results. April 1st is historically when snowpack is at its greatest in the Sierra, before Spring melt and rains start to diminish the "frozen reservoir". Still, the snowmelt will drain into California's reservoirs as well as ground water, helping to replenish the drought stricken soils.
Snow surveys done by the CA DWR are at Phillip's Station, CA, which is to the south of Lake Tahoe. The University of California Berkley keeps a record of snowfall in Soda Springs, CA which is roughly 40 miles to the north along I-80. The Soda Springs survey has been conducted since the 1950s and so far 2023 is on par to be the second snowiest on record with over 58 FEET of snowfall since October 1, when the Water Year in California begins. This is over double what the location sees in any typical year.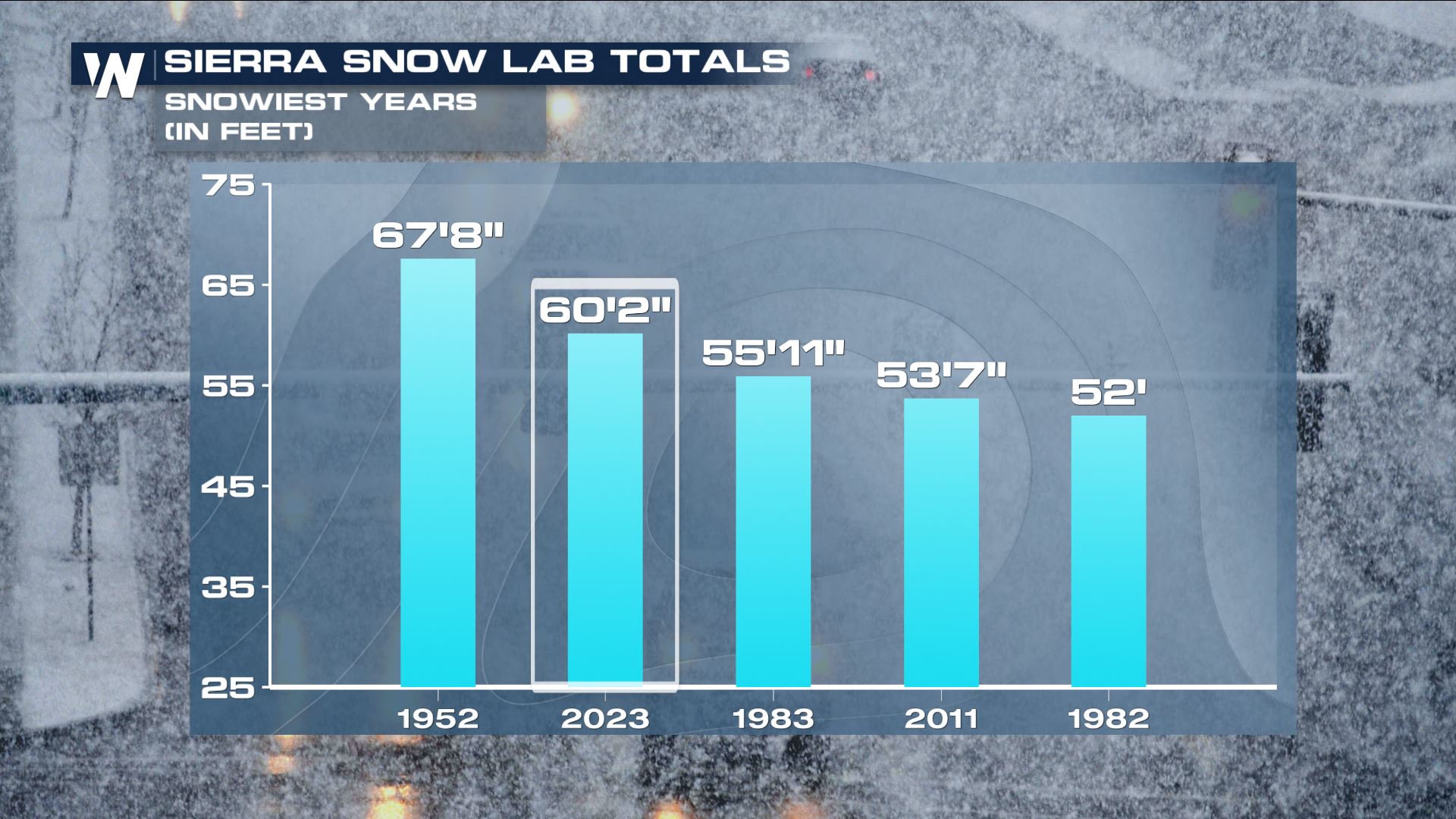 Currently the snowpack is extremely healthy through California's Sierra Nevada and San Gabriel mountains. However, the snow will melt causing widespread flooding concerns into the Spring and Summer months along with the potential of a "super-bloom" of flora and fauna. "Ghost Lakes" or low lying areas of California that used to be snowmelt natural reservoirs are being refilled after years of emptiness. The water would be diverted away from these lakes to supply agriculture but the overwhelming amount of moisture has brought back the natural flow to these dry lake beds. Unfortunately, people have built farmland and small communities within the lake bed that are now under siege of flood waters brought on by snowmelt. One such occurrence is Tulare Lake in the San Joaquin Watershed. Since October 1st, California has drastically reduced statewide drought conditions: at the beginning of October over 40% of California was experiencing extreme and exceptional drought, the two highest categories. Now, ZERO percent of the state is in extreme or exceptional drought, with only ~2% in severe drought, down from 94% in October.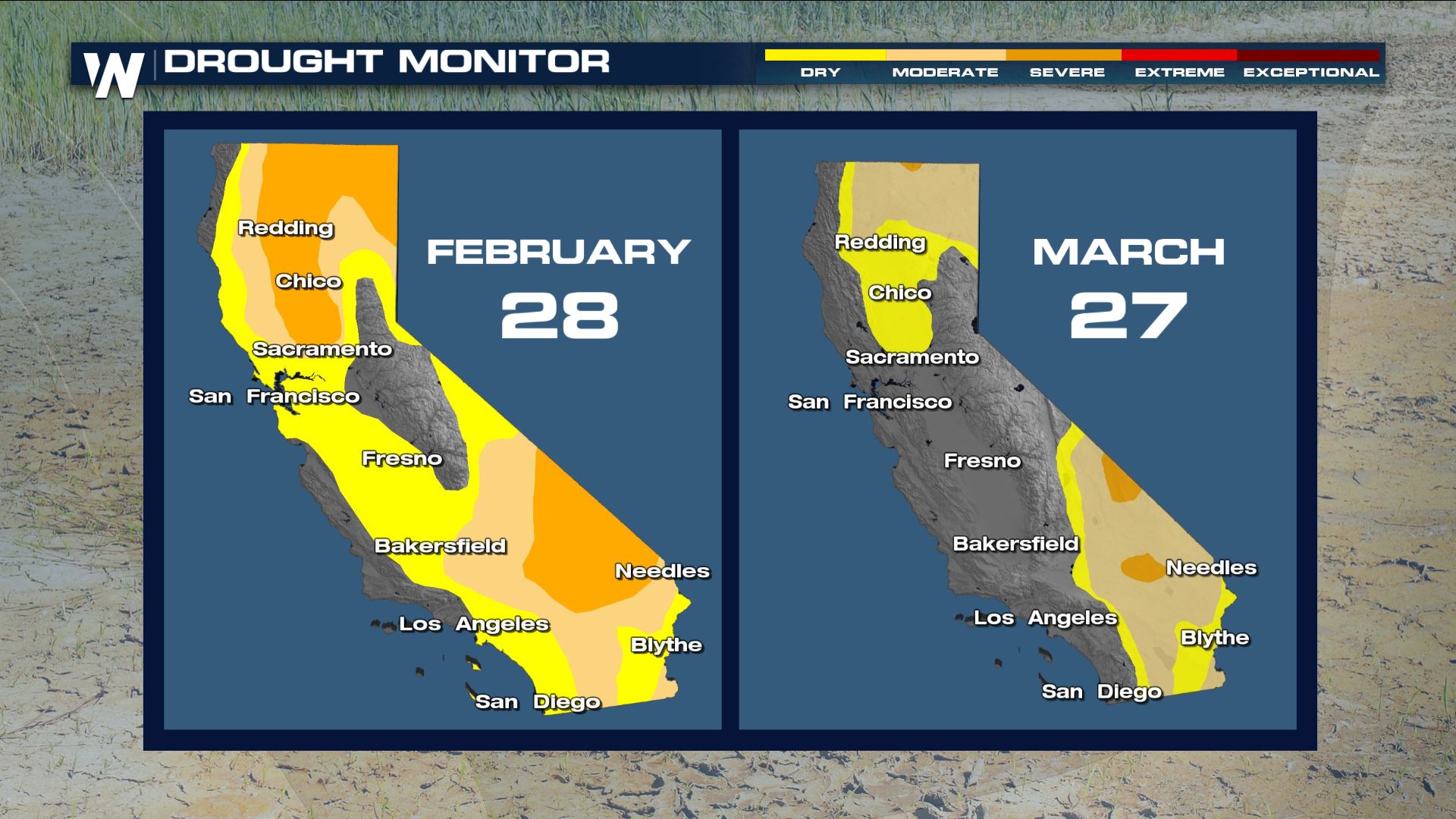 The hope is to have a slow Spring melt as opposed to a rapid warmup, so that groundwater has time to absorb the melting snow and likely additional light rain and snow in the coming days and weeks. Stay with WeatherNation for the latest on all the storms to impact the West Coast this Spring.