A weather system pushing into the Northwest will not only bring rain and snow chances, but it will also provide strong onshore winds that could contribute to coastal flooding for Washington and Oregon Thursday afternoon and evening.
Next Weather System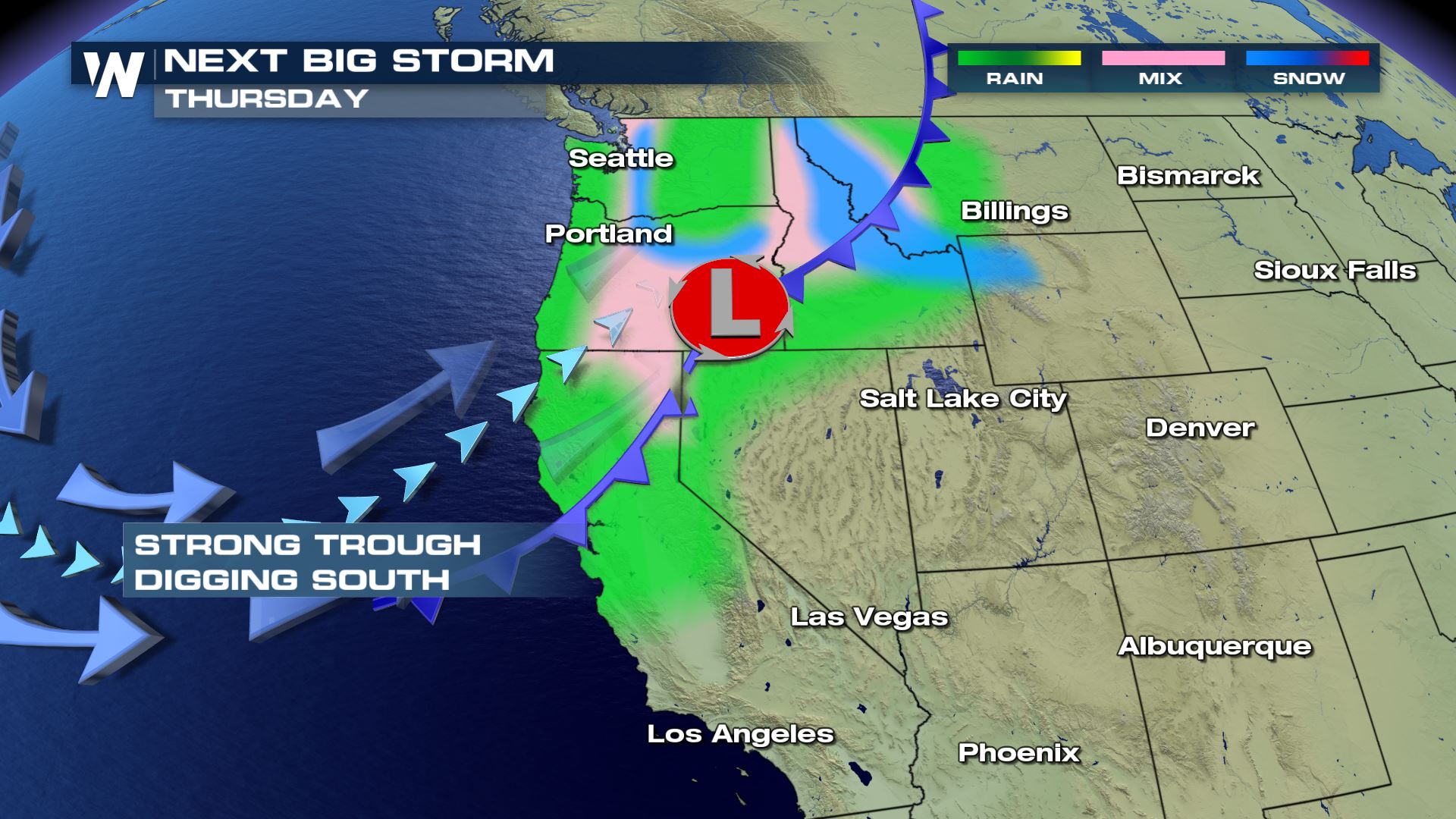 Here is the set-up for the flooding chances.  An area of low pressure at the surface and a trough of low pressure in the upper levels of the atmosphere will bring strong winds out of the west and southwest Thursday.  These strong winds will create high surf.  The high surf in combination with high tide will result in flooding over low-lying parts of the Northwest coast. Coastal flood warnings have been issued along the coast of Washington and Oregon for the threat of flooding that could lead to life and property damage.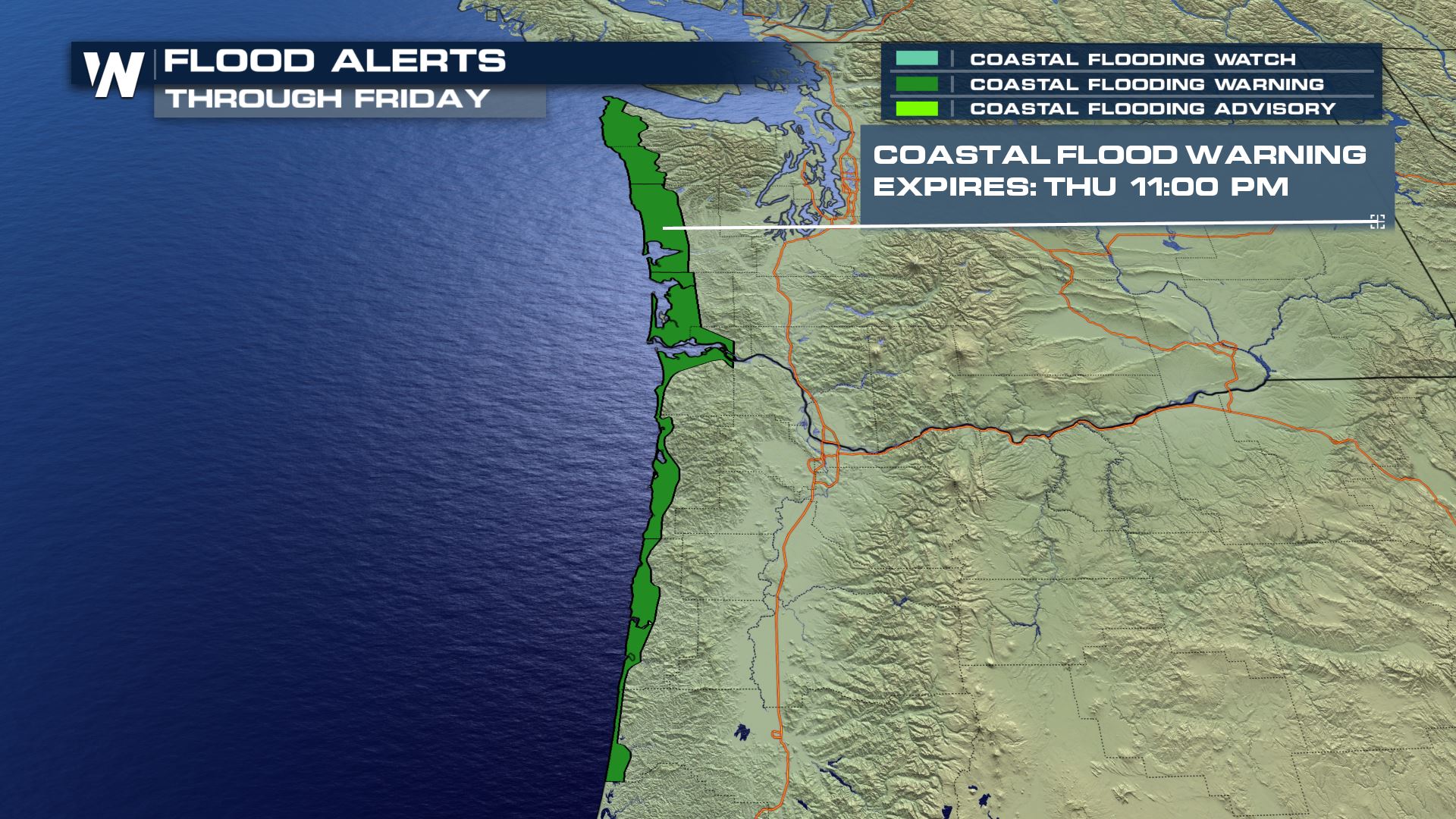 Take a look at some of the wave heights that were recorded from buoy data this morning.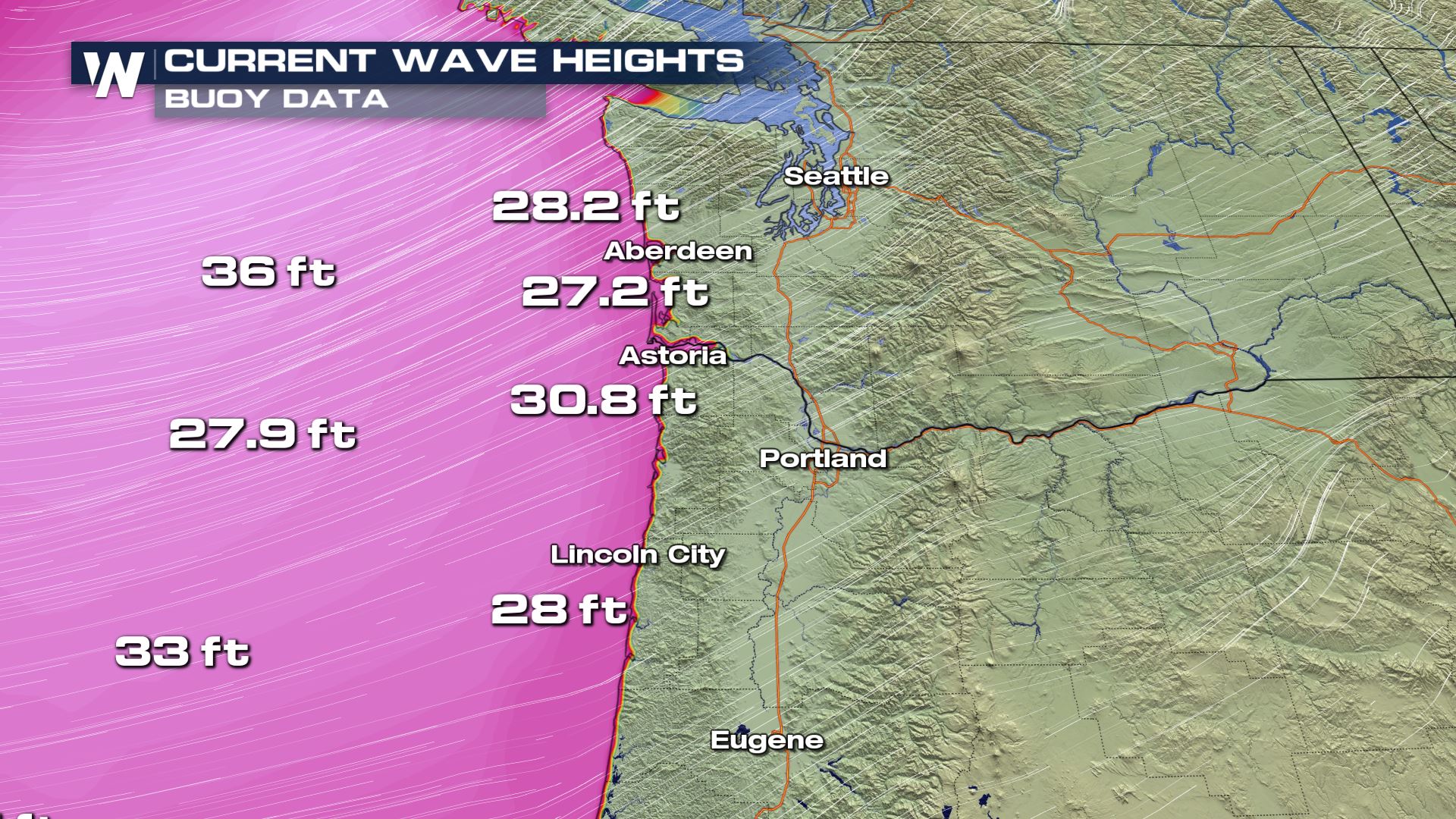 Wind Forecast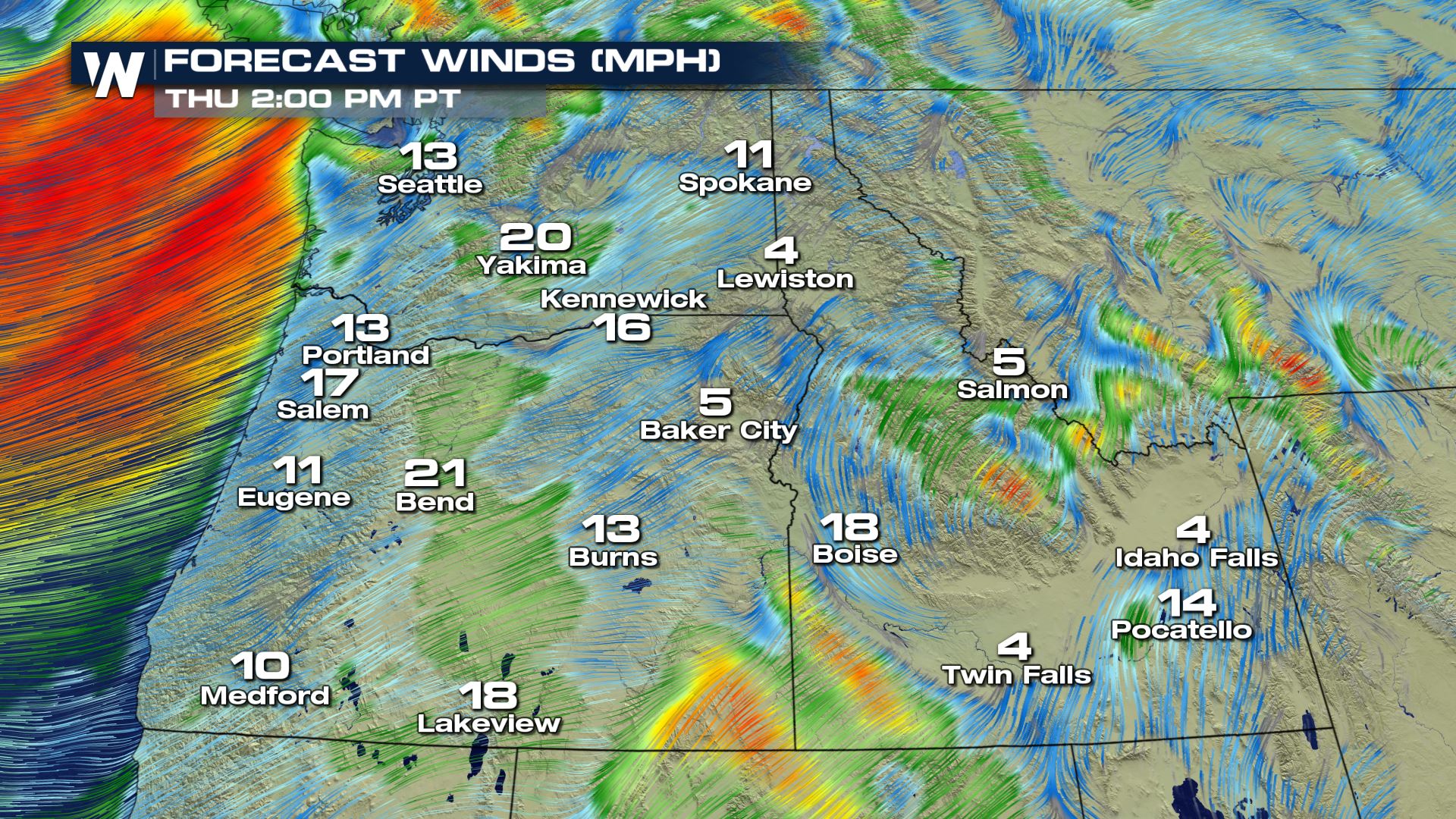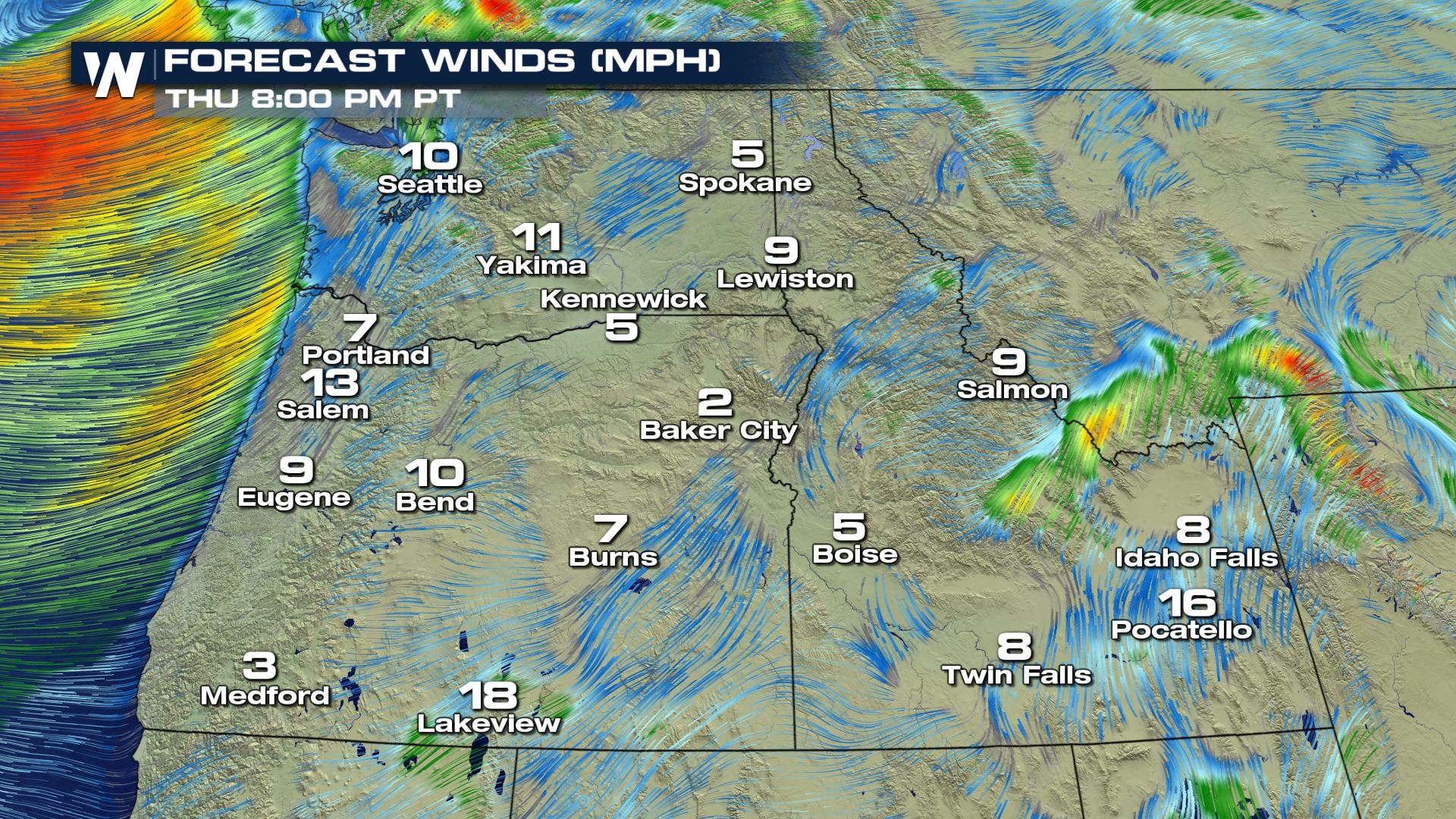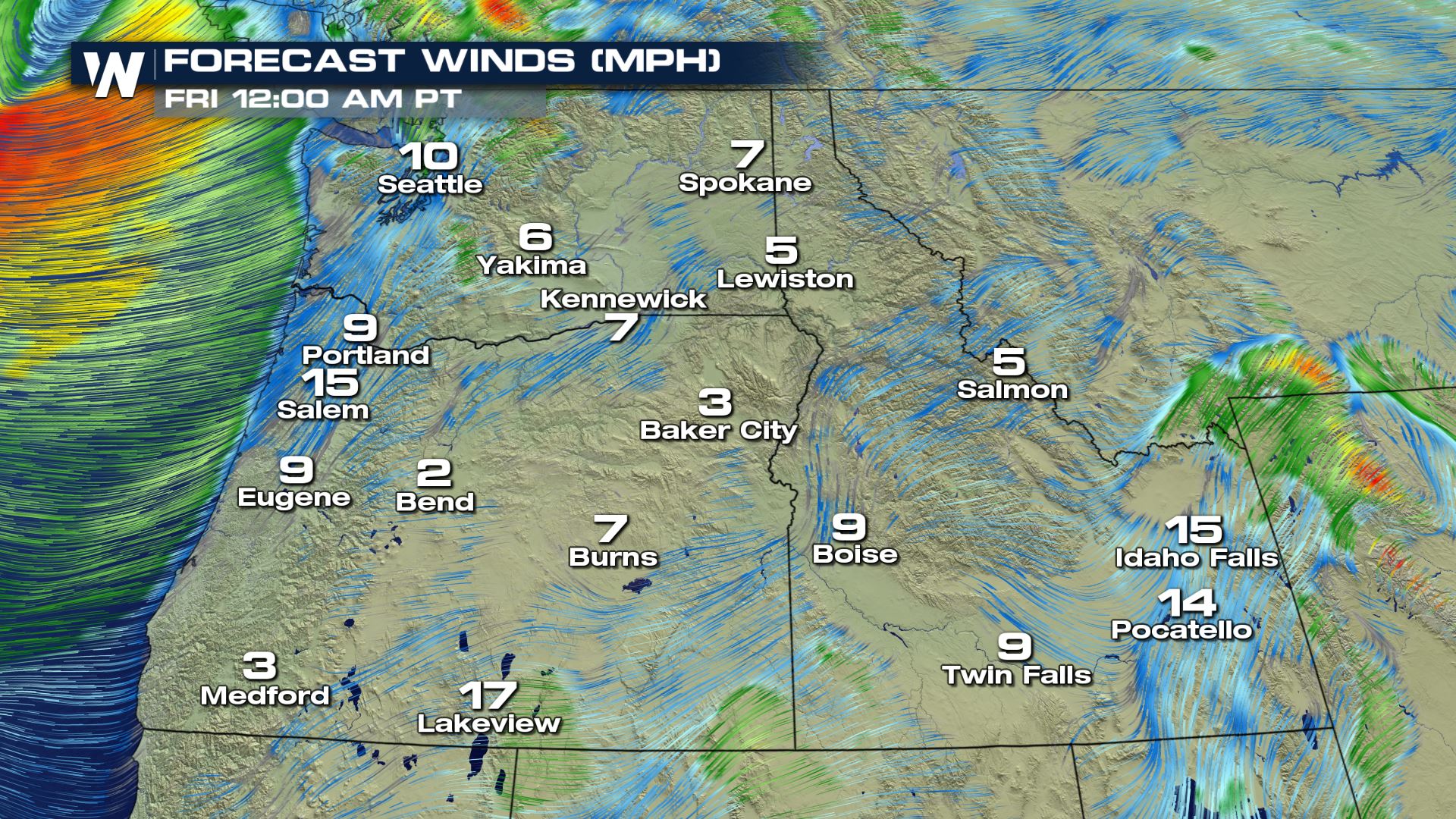 The winds coming onshore will be much stronger than the winds over land throughout the day.   It's the the direction of these winds that will be a huge factor...directly out of the west and southwest to help force the water and generate coastal flooding conditions.
Impacts
There will be numerous impacts including strong beach erosion and flooding over low-lying areas near the shorelines.  Seawalls and levees will be overtopped by the higher waves and may be damaged as well.
Meteorologist Patrick Crawford