A sharp cold front has pushed across the Southeast, bringing much colder temperatures to the region. Highs will only be in the 40s and 50s today (Tuesday), about 10 to 20 degrees below average. Freeze Warnings and Watches have been issued for late tonight into Wednesday morning.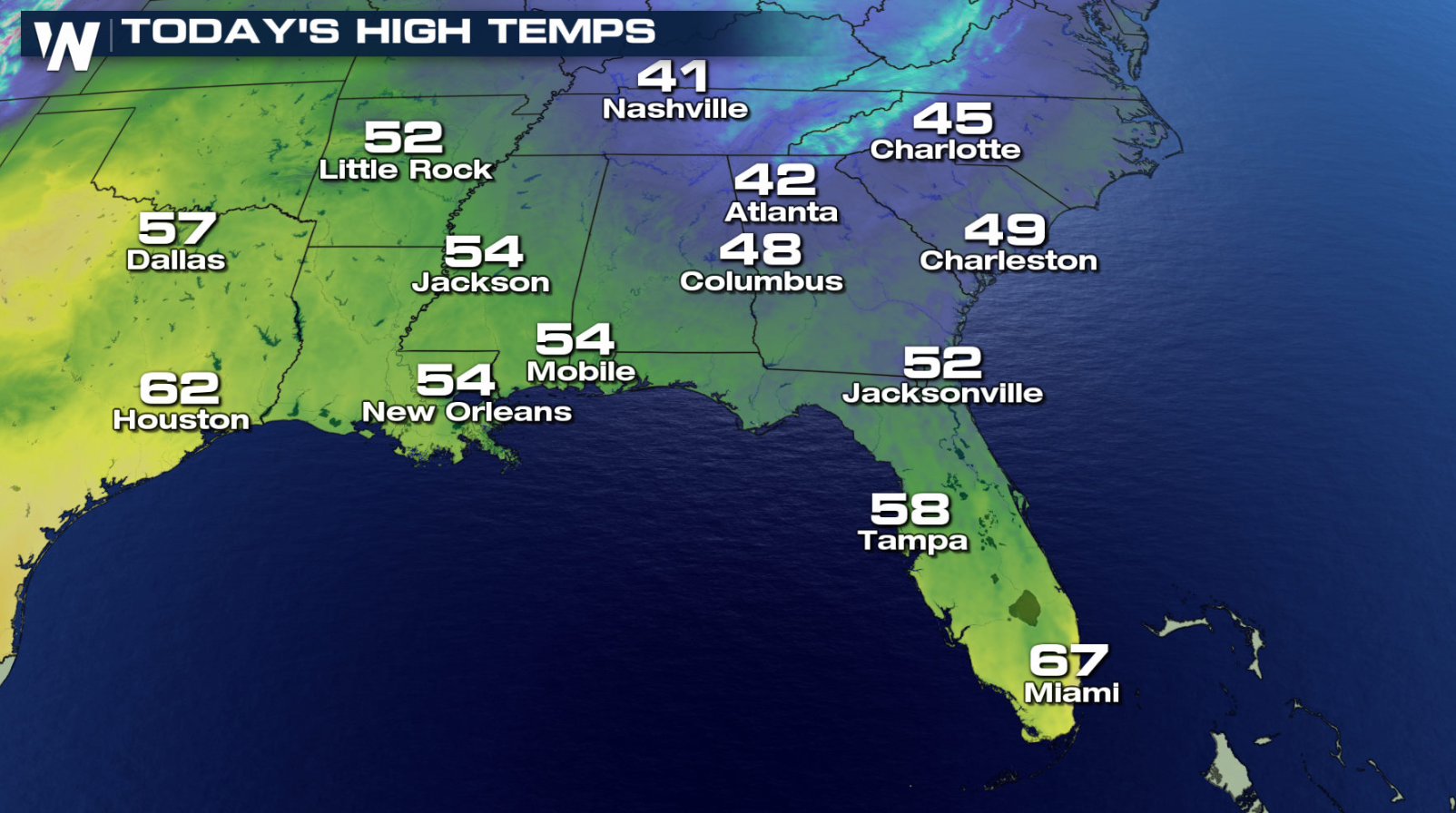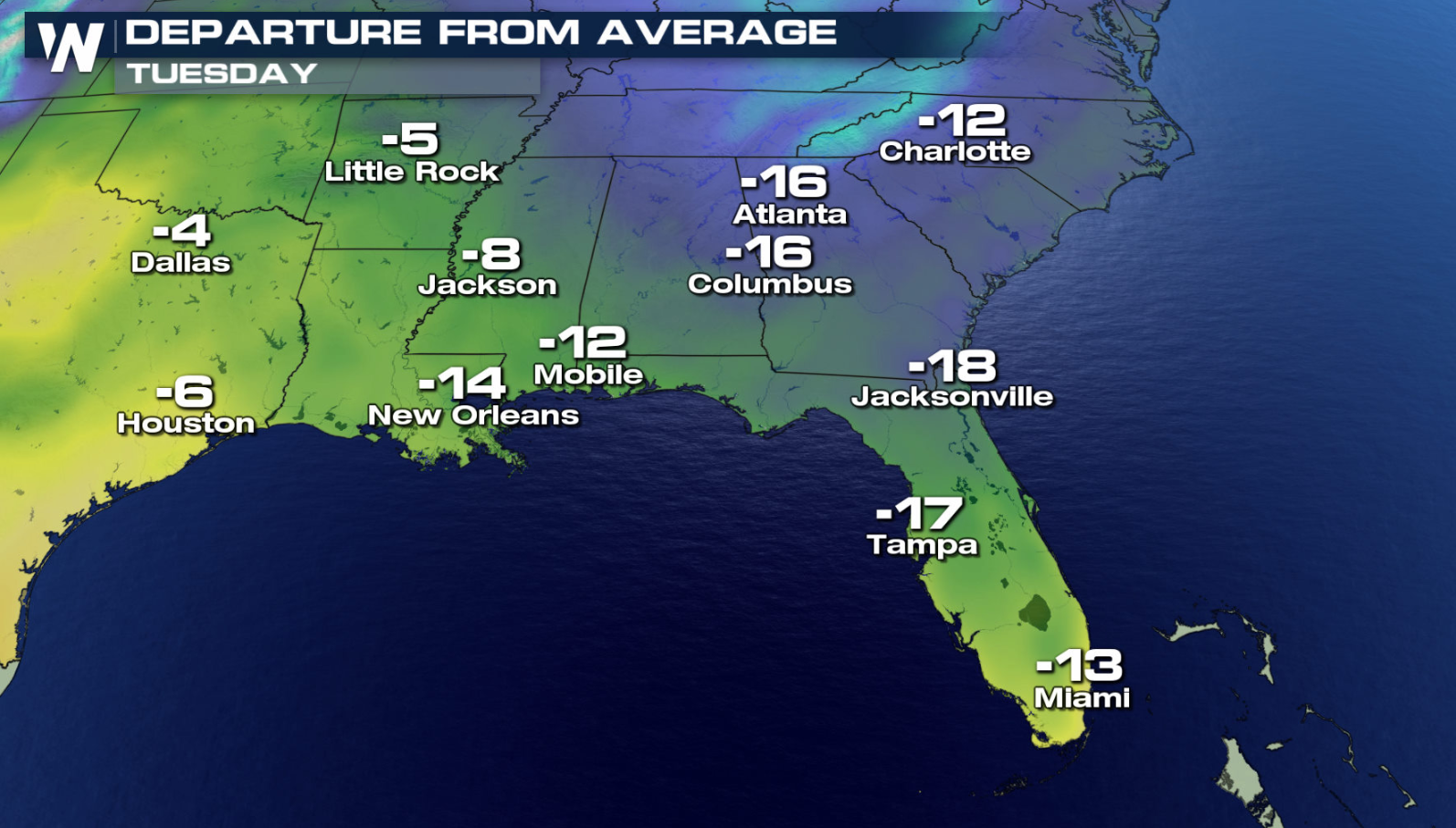 Low temperatures Wednesday morning will fall to the upper 20s and low 30s. A reminder, take steps now to protect tender plants from the cold. Record low temperatures are possible in several locations.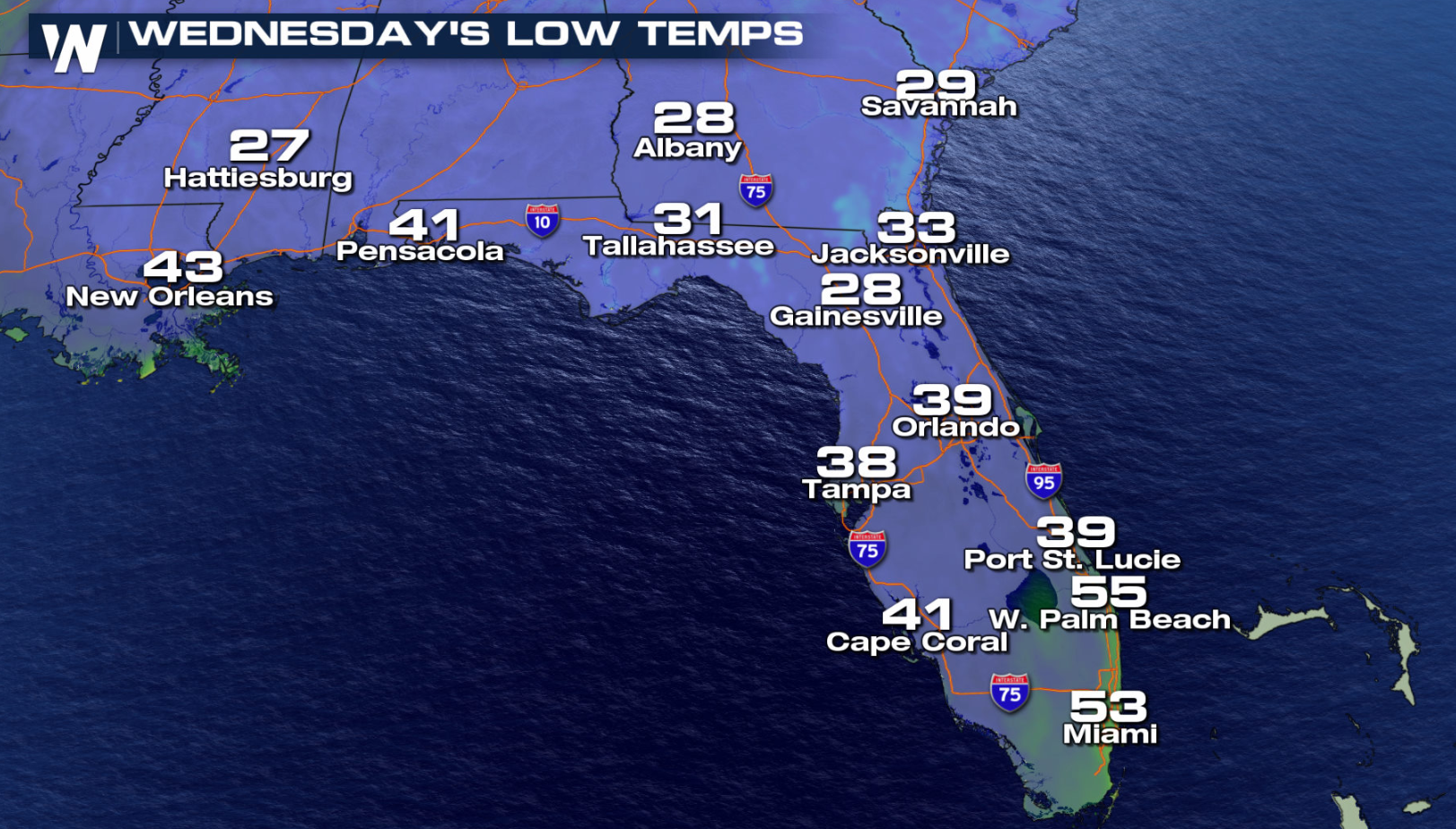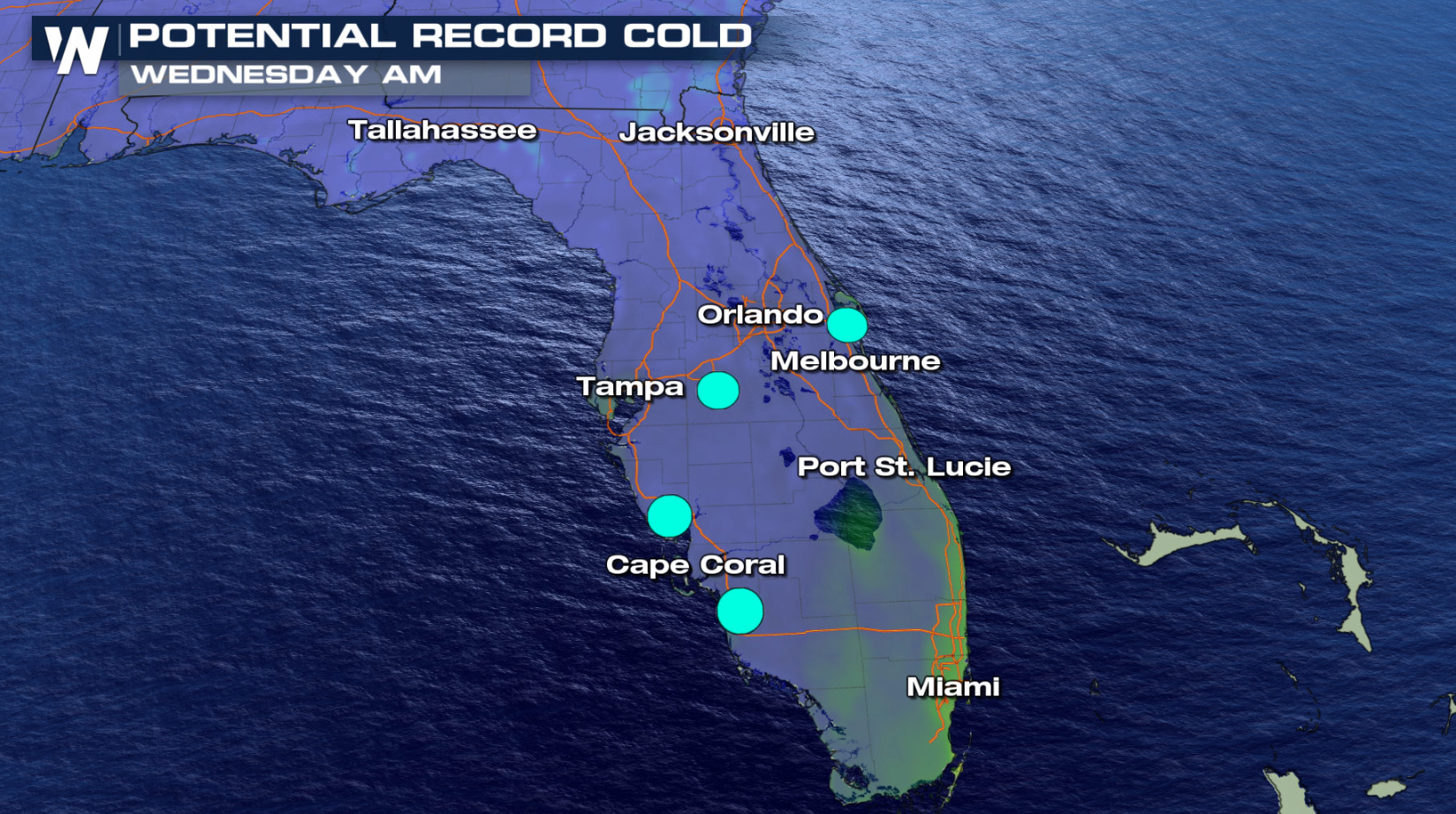 Strong high pressure settling into the Southeast will bring the chilly low temperatures. As the high shifts eastward Wednesday afternoon, the mercury will warm to highs in the 50s and 60s, with some 70s in southern areas of Florida.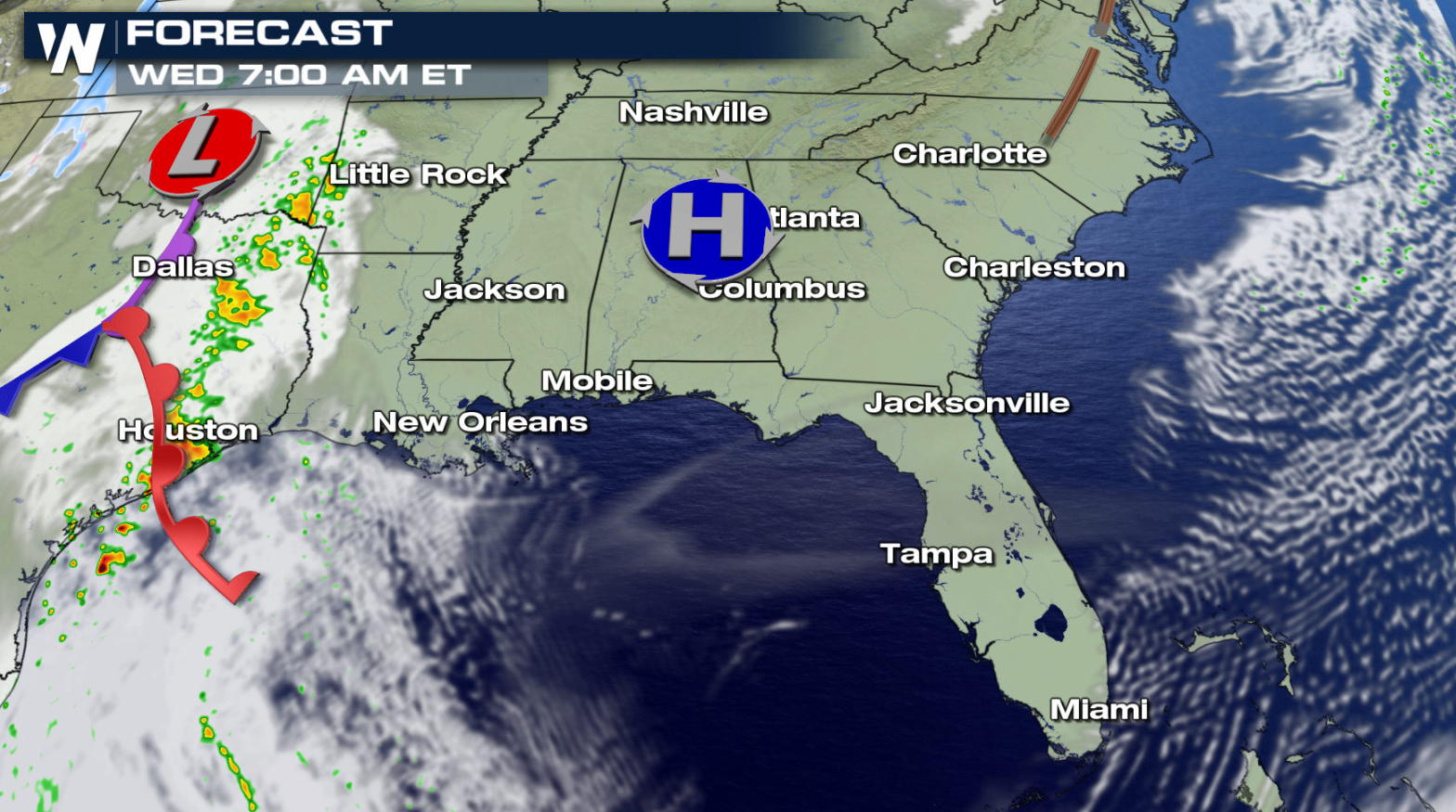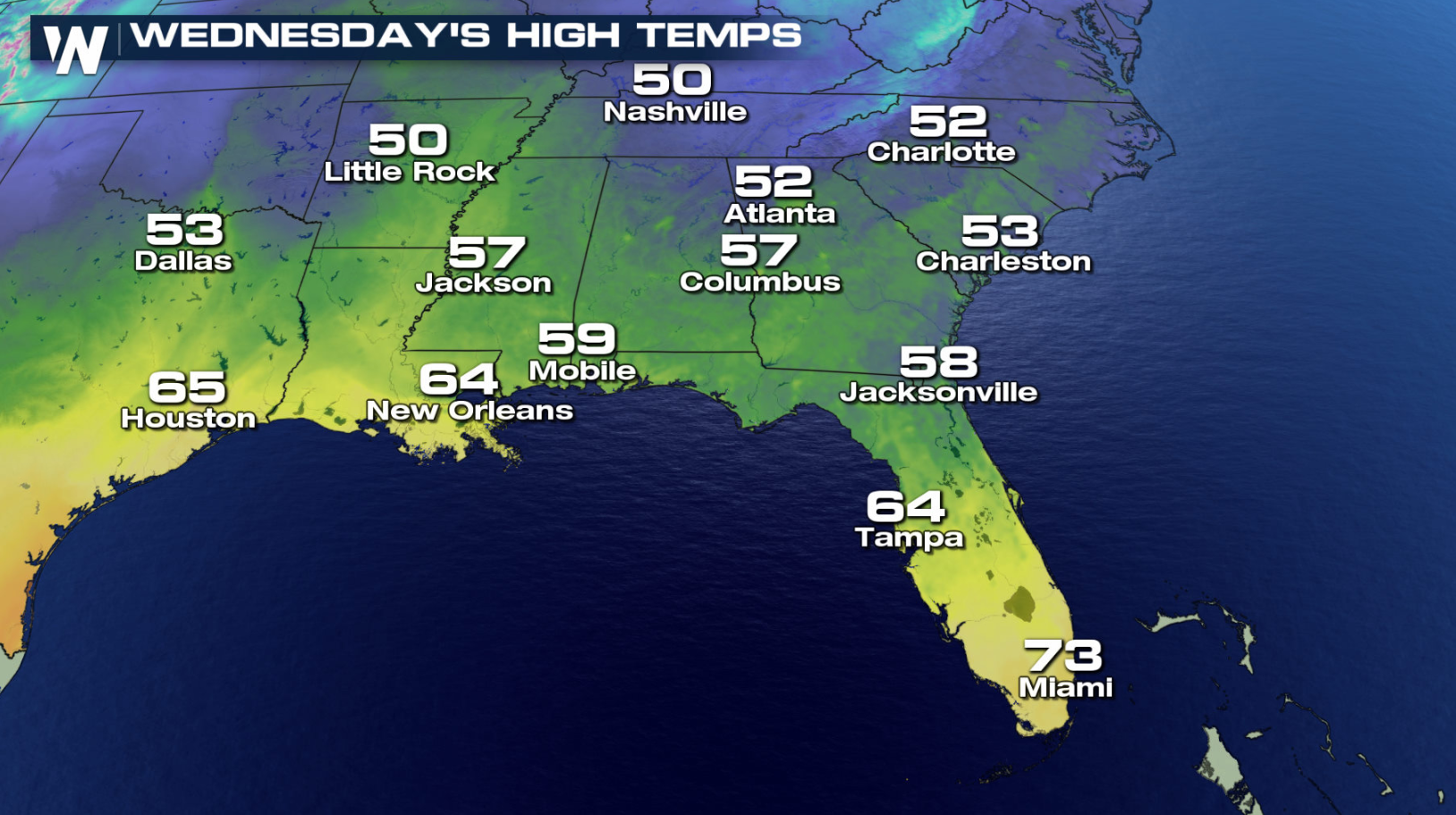 WeatherNation will keep you posted on the latest forecast across the Southeast on-air and online.