November is here, and colder air will quickly take over for much of the Eastern U.S. October featured a split temperature story across the country, with the West finishing well below average for the month, and the east much warmer than average.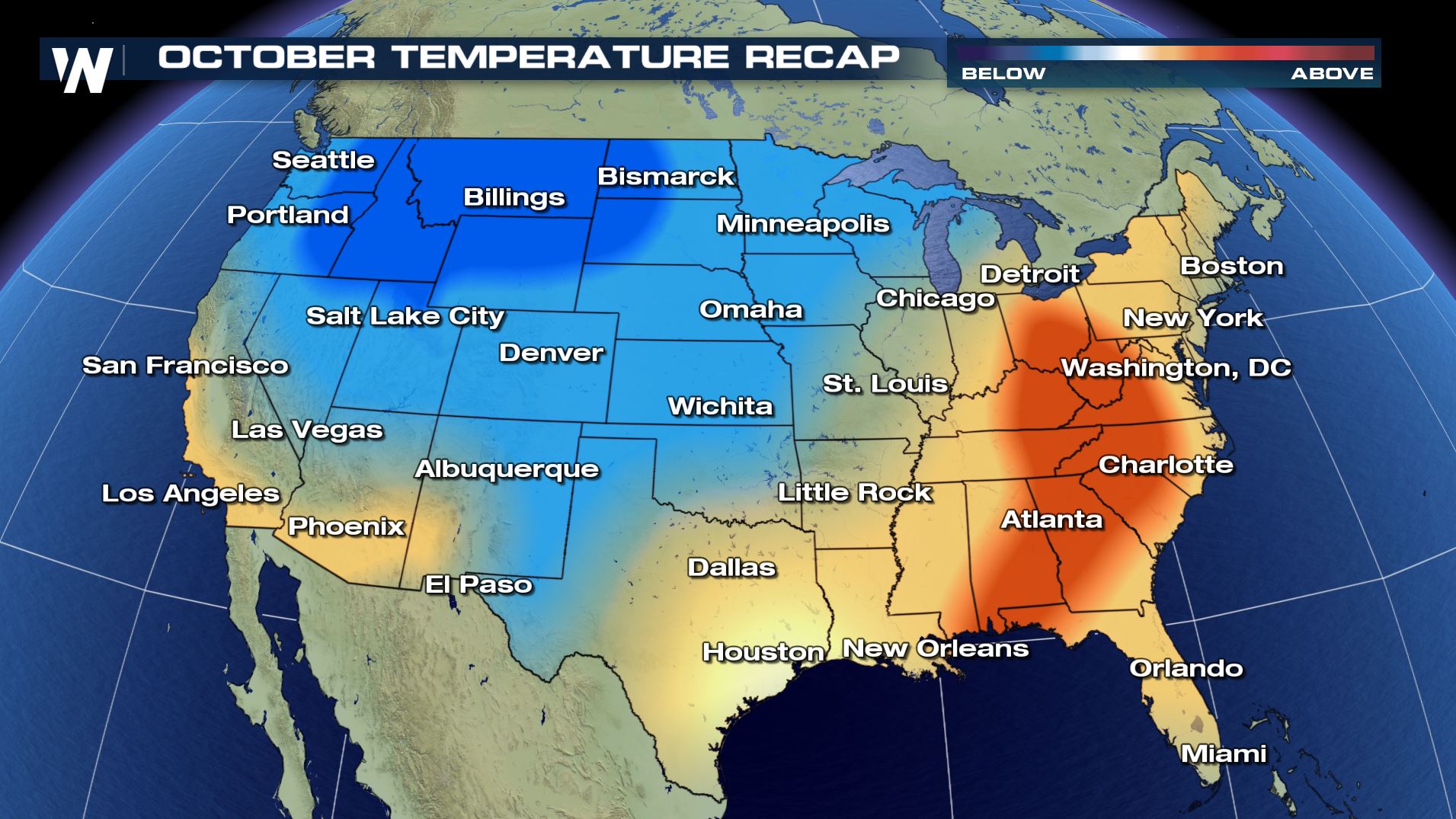 In fact, several cities will finish October as the warmest or coldest on record. In the east, several cities had their hottest October on record, including many cities in Florida. Cities to finish with the #1 warmest October on record include Miami, West Palm Beach, Tampa, Orlando, Jacksonville, and Tallahassee in Florida. Centerville, GA and Gatlinburg, TN also had their warmest October on record.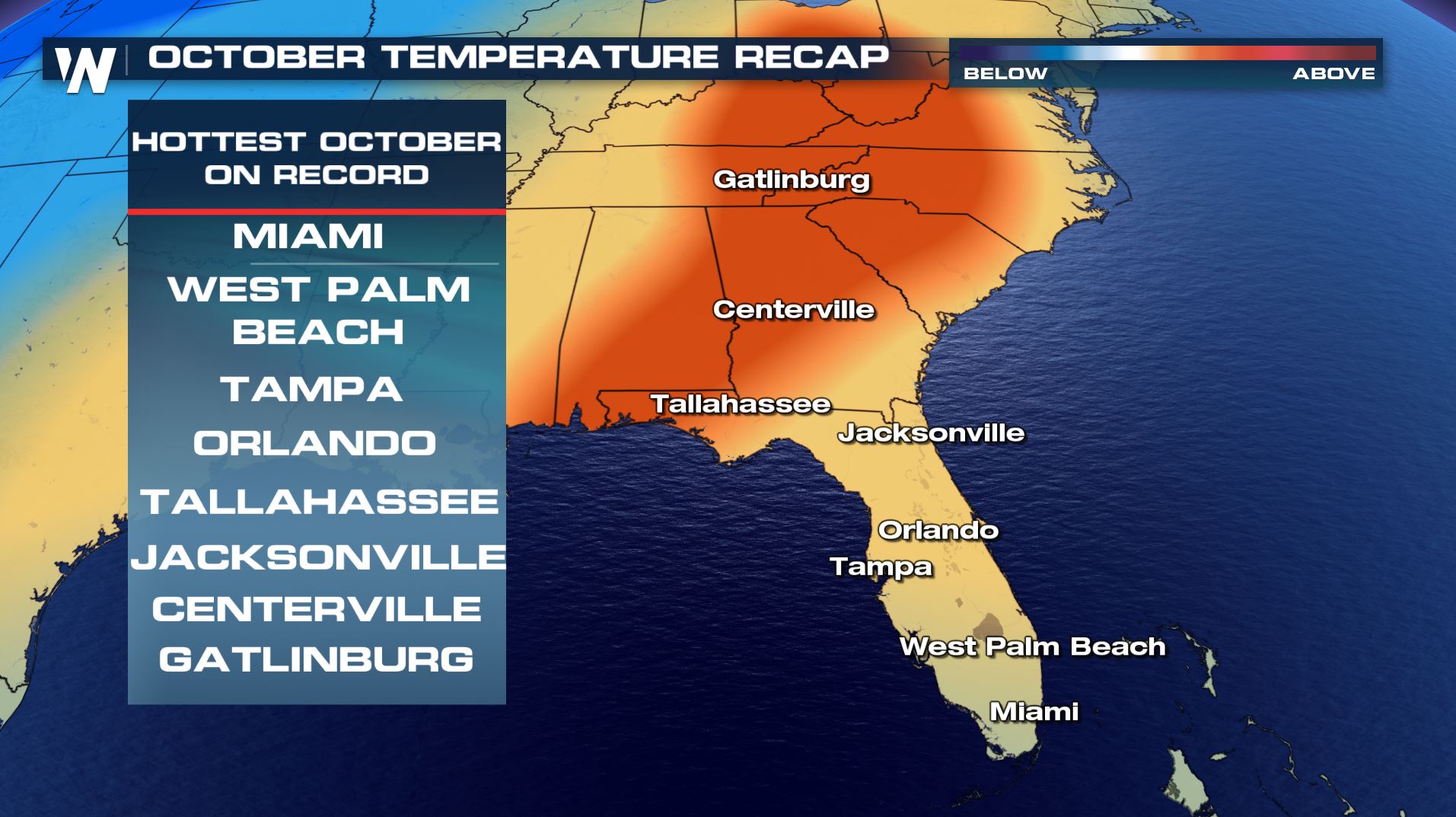 On the flip-side of the country, the West had much colder than average temperatures. Many cities in the west finished with their coldest October on record. Cities to finish coldest on record for October include Yakima and Spokane in Washington state, as well as Idaho Falls, Great Falls, Havre, Burns, Eureka, and Cedar City (
shown below
). (
All data is preliminary through Wednesday from NOAA Regional Climate Center)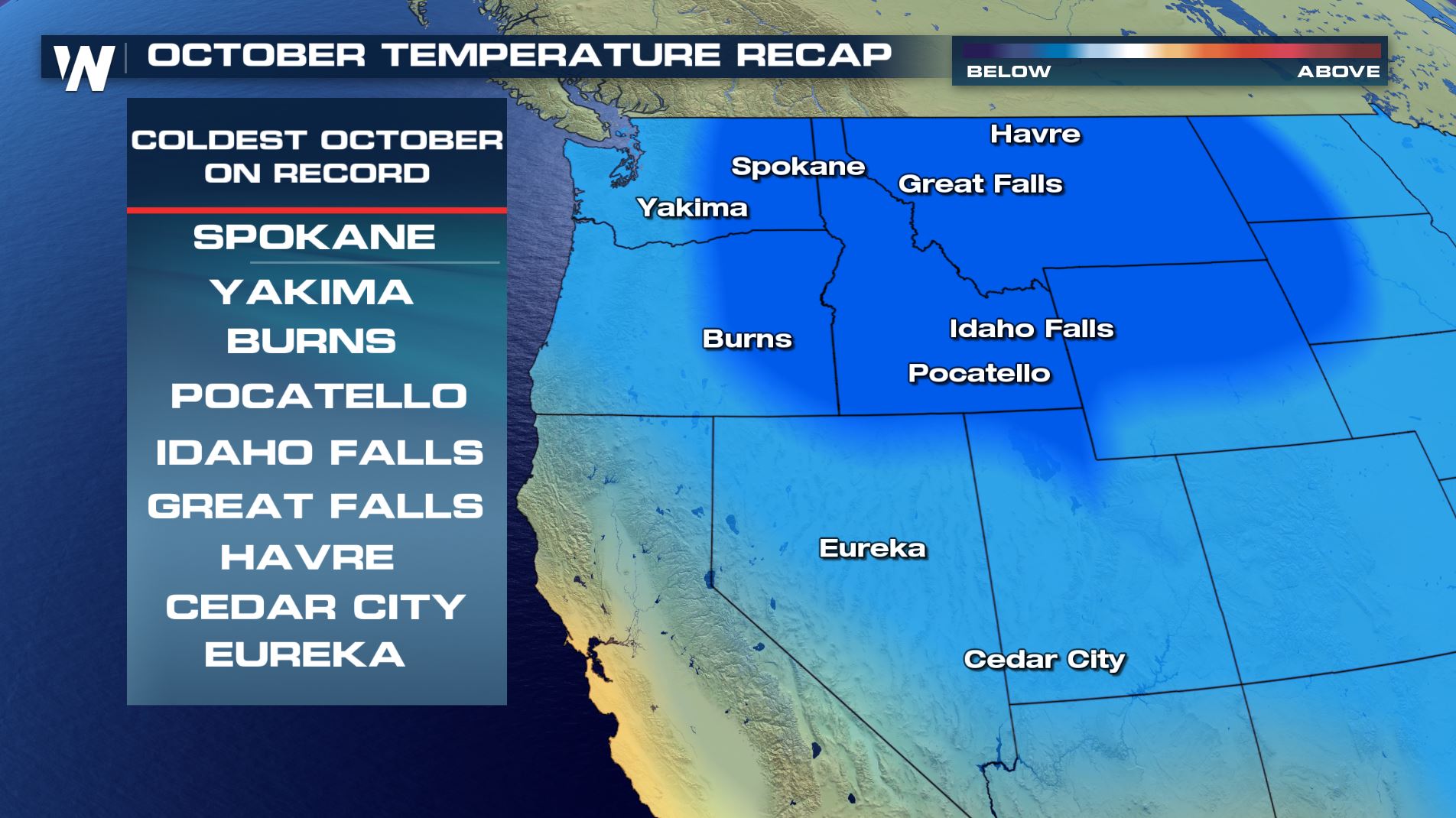 Now, looking ahead to November, temperatures will likely balance out, with average or below average temperatures for much of the eastern U.S. - a change for many! Following a storm system that trekked across the Ohio Valley and east coast to finish this week, many temperatures feel dramatically, some by as much as 30 degrees. Say hello to Fall weather if you have yet to experience it, because it's here to stay for the east coast for several days at least.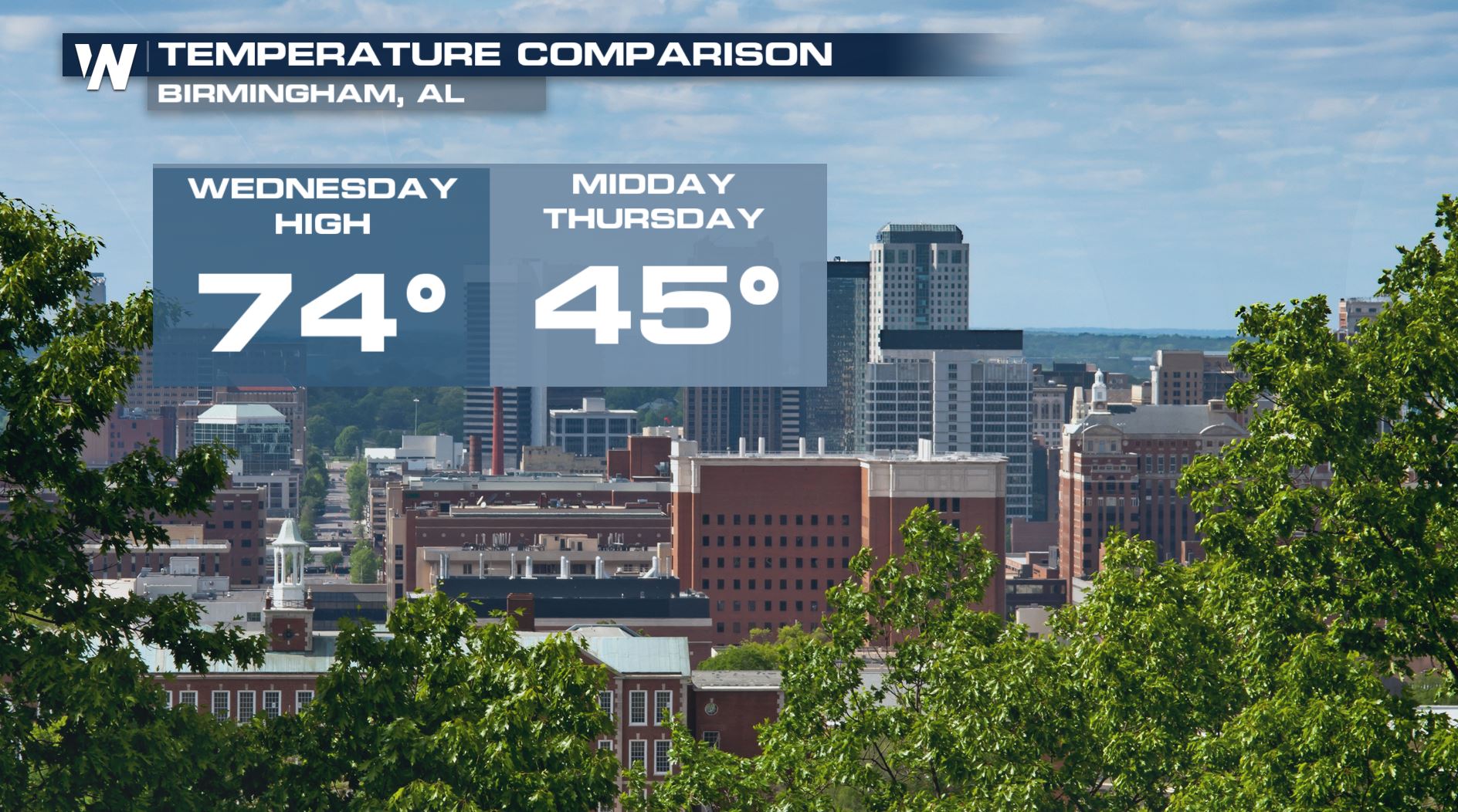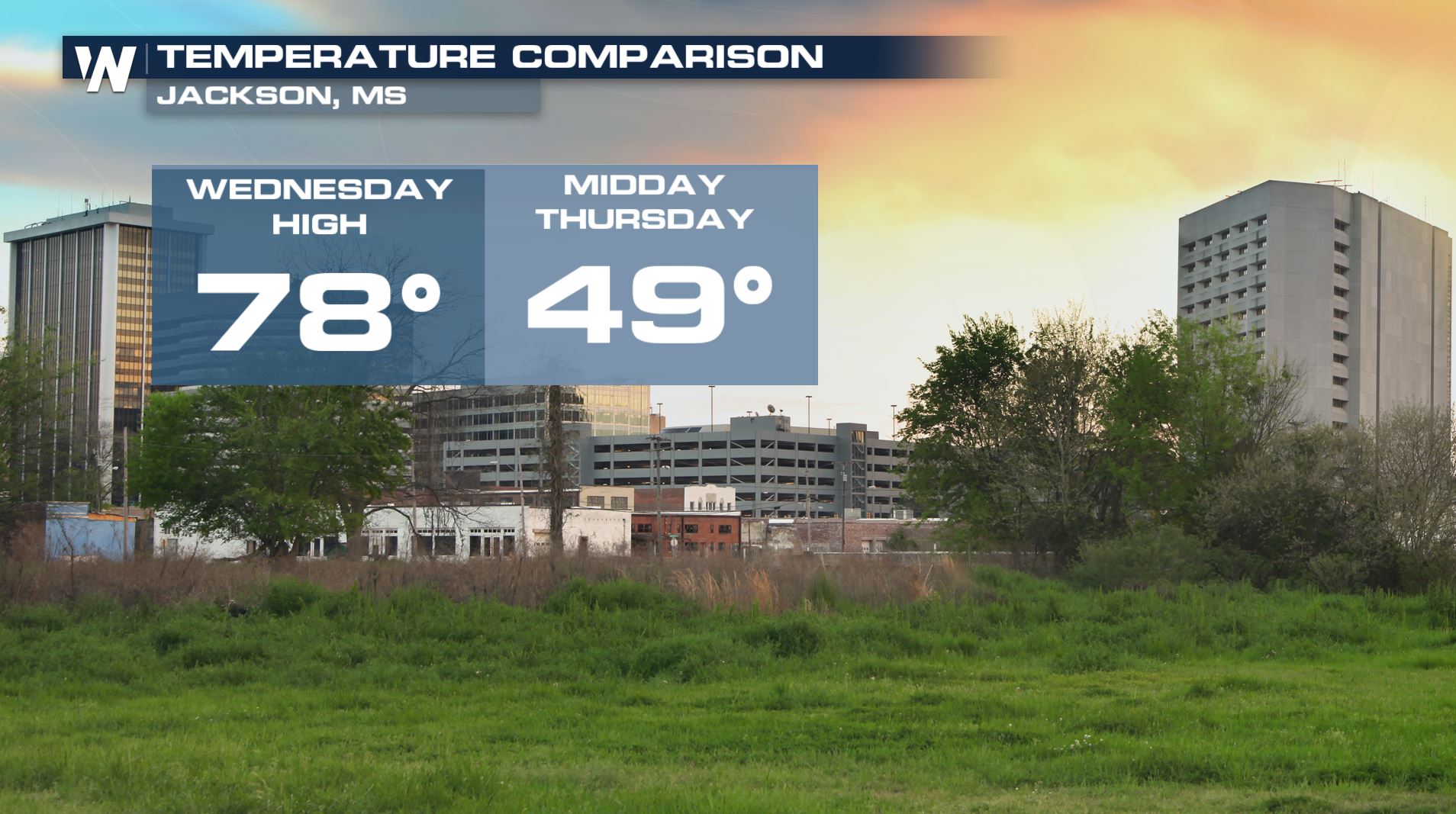 Temperatures Friday will not recover much from the morning lows, with many areas staying well below average for the date. Highs will be more than 20 degrees colder for Atlanta, Raleigh, and Washington, D.C.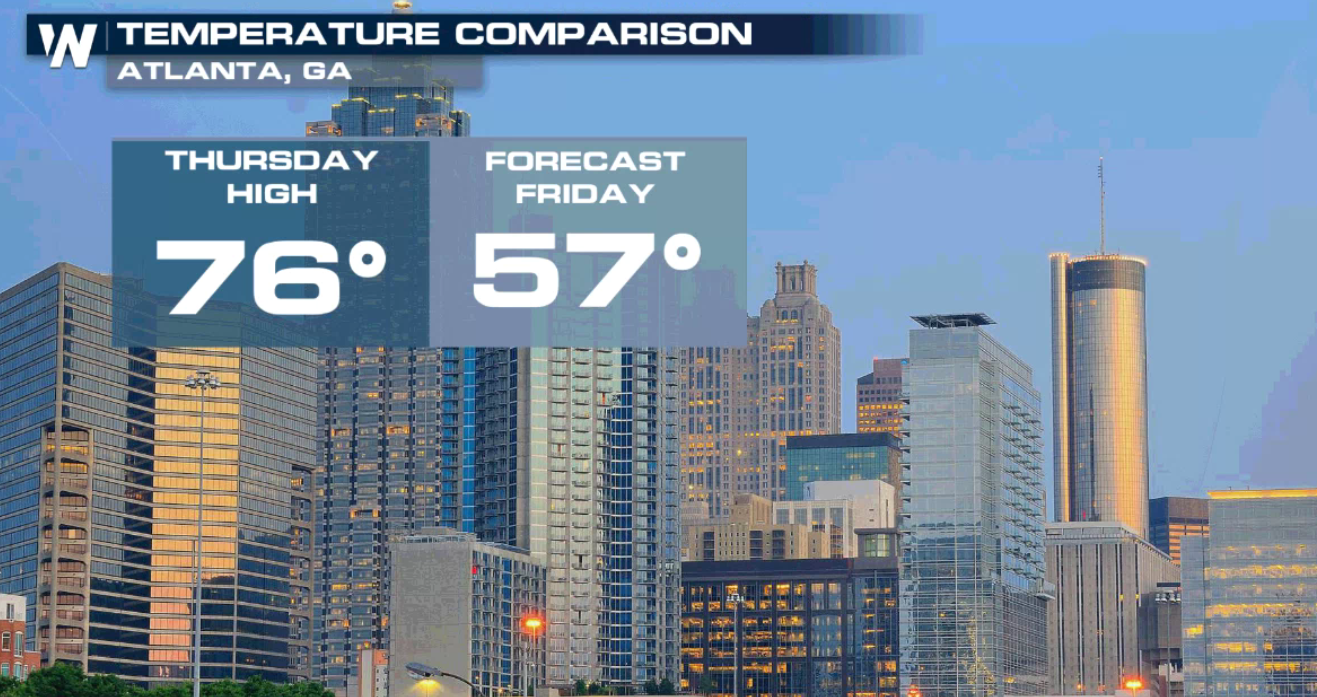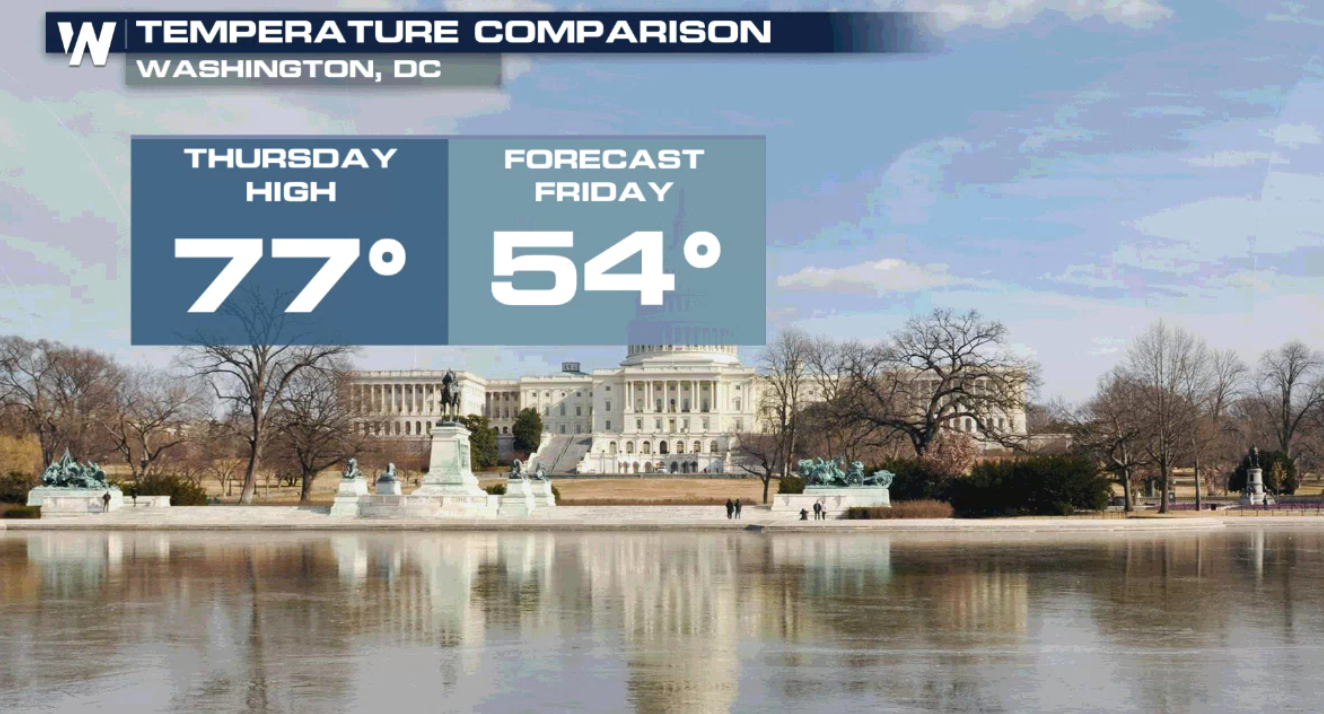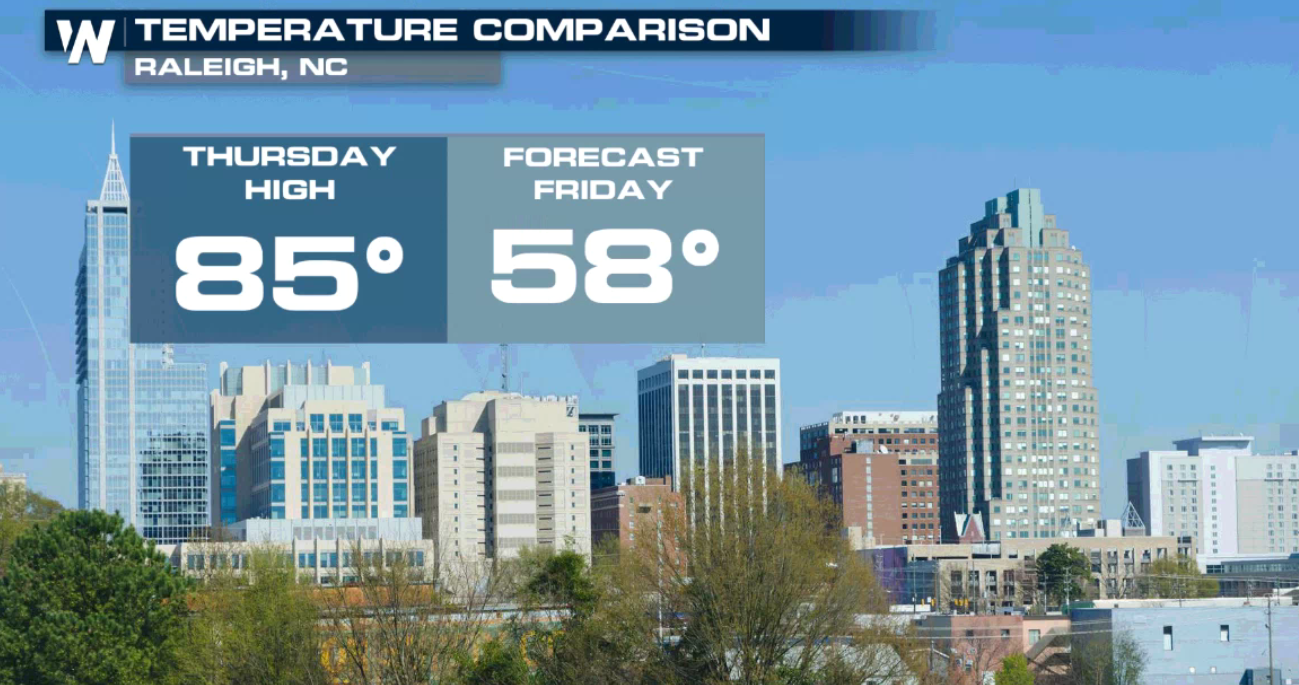 Readings will run as much as 10-20 degrees colder than average for parts of the Midwest and lower Great Lakes, including Chicago and St Louis.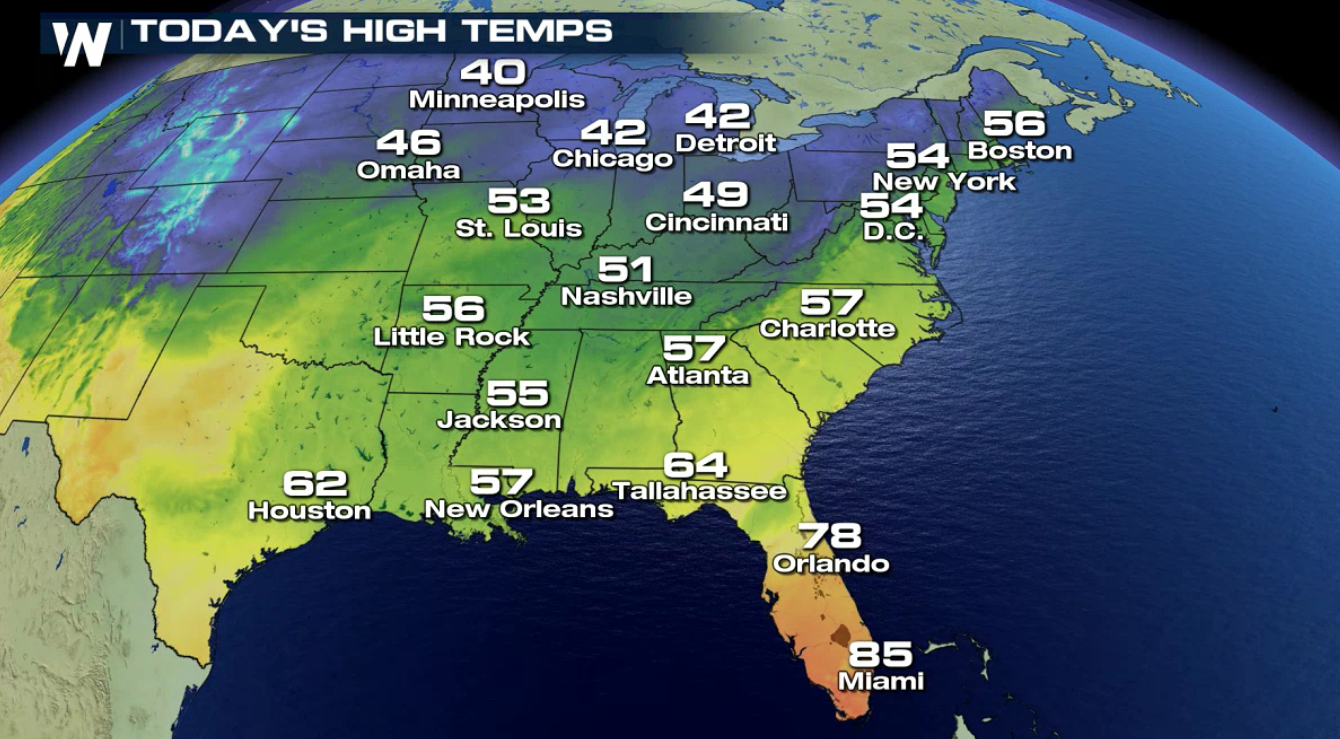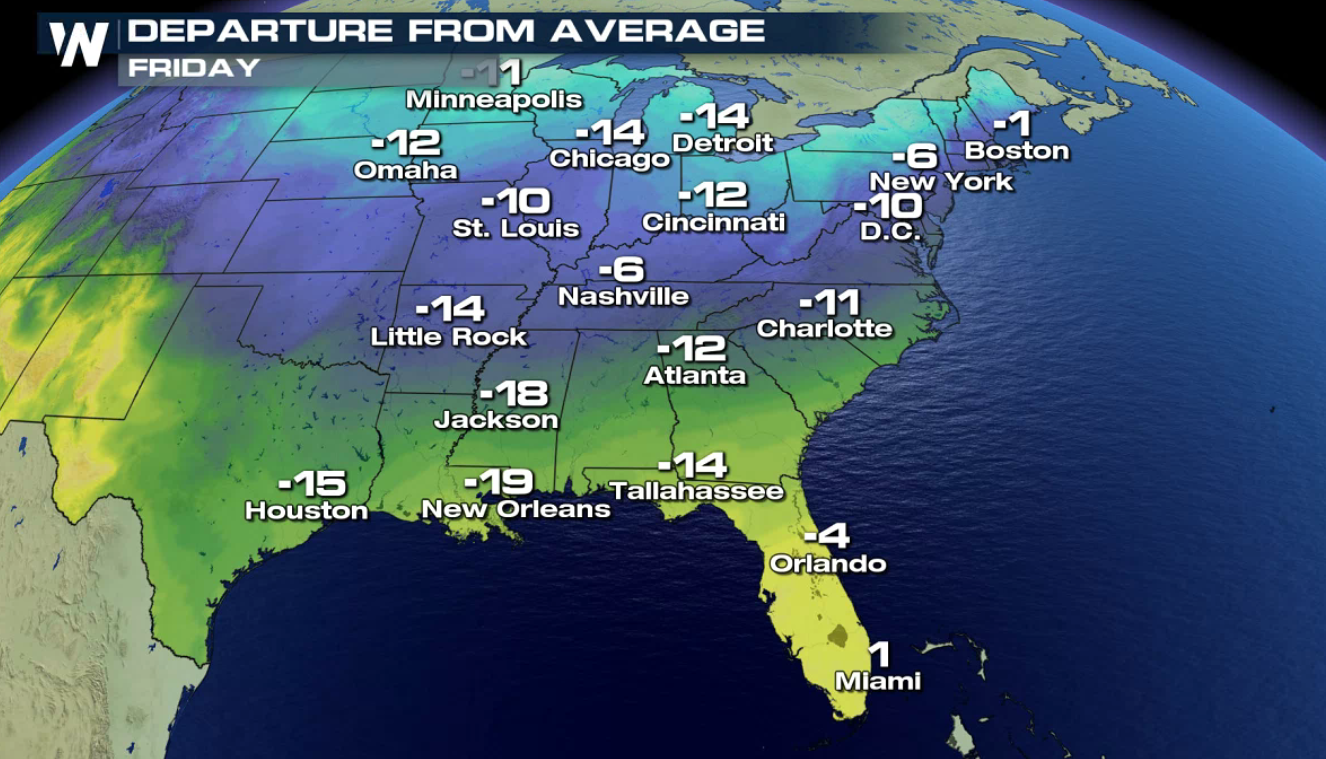 Frost and freeze alerts in are place for a large stretch of the East and Southeast for early Saturday morning. Temperatures will start the day in the 20s and 30s - brisk for early November standards.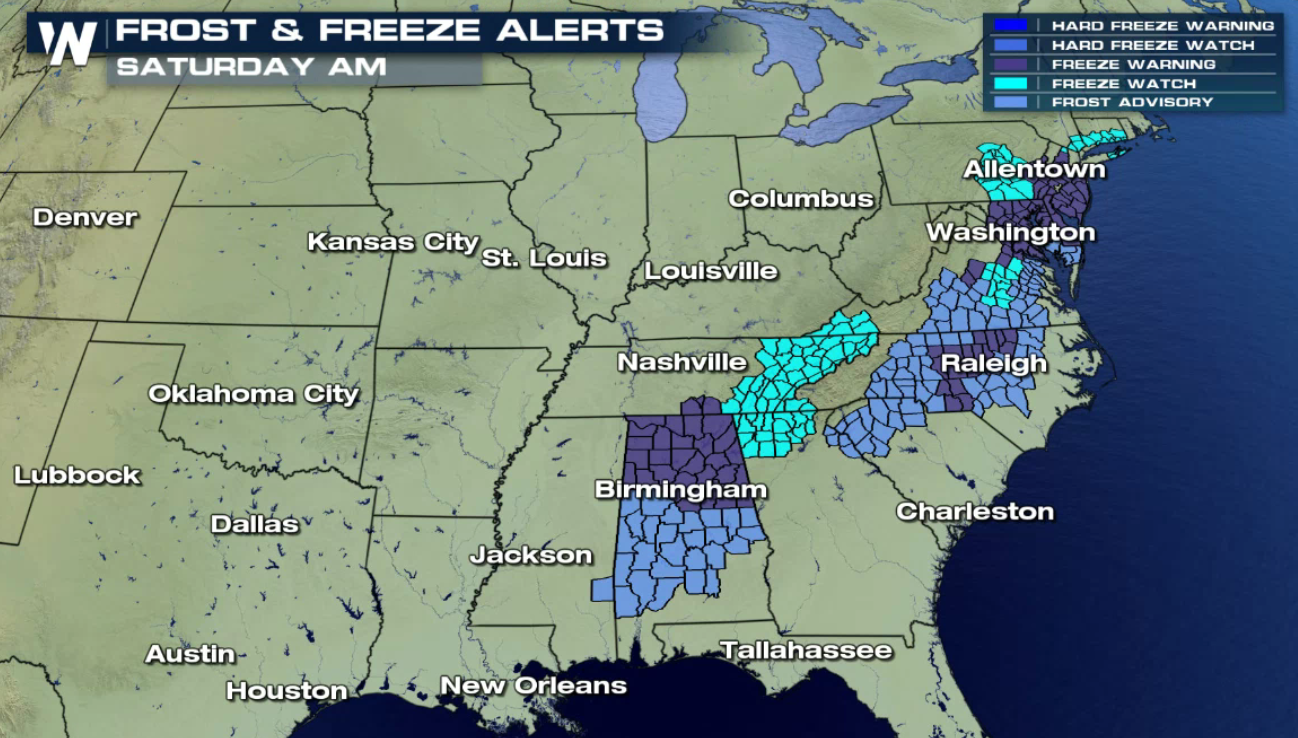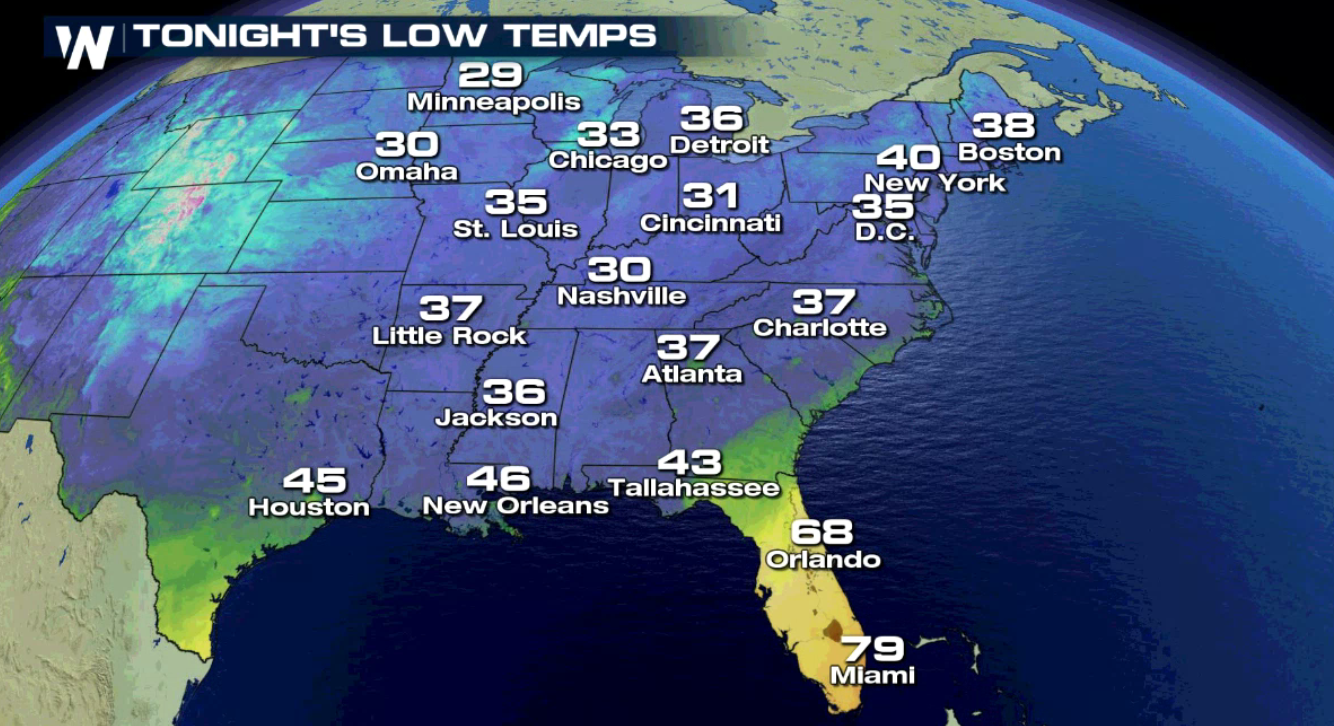 Below average temperatures will continue on Saturday, although there will be some moderation by a few degrees in most locations.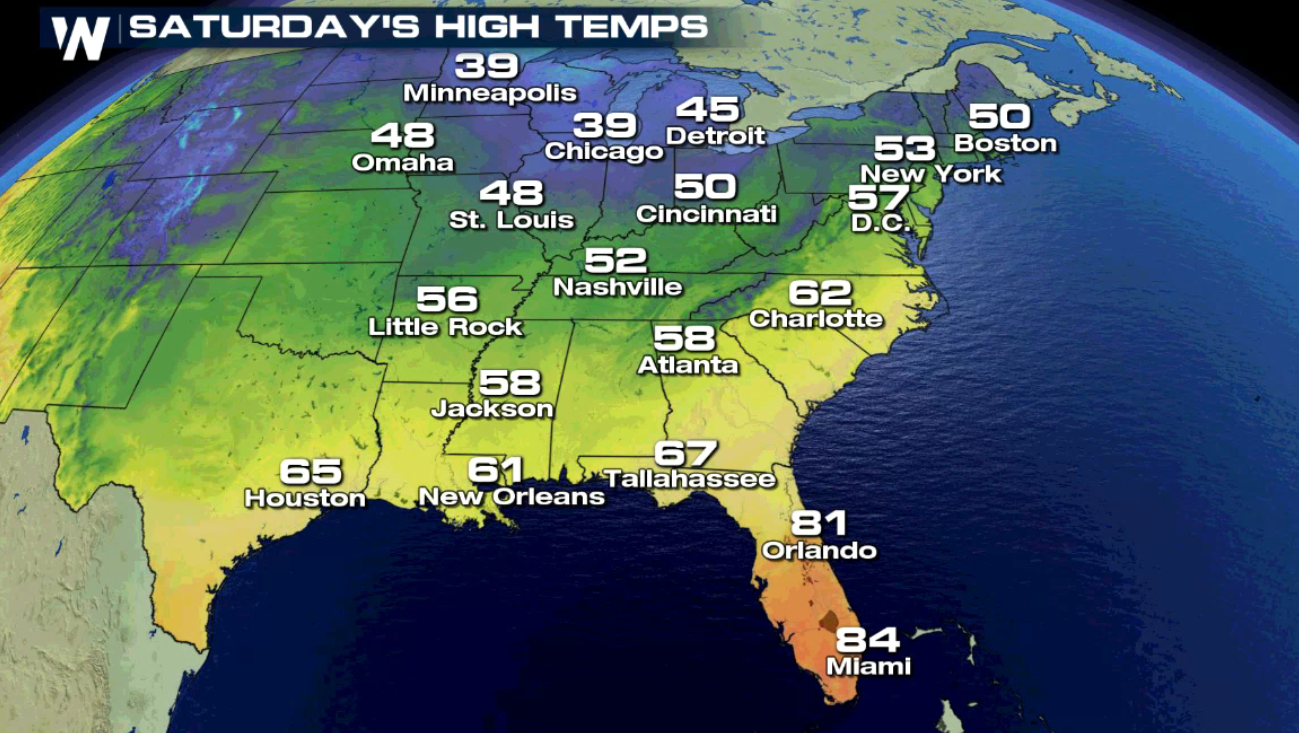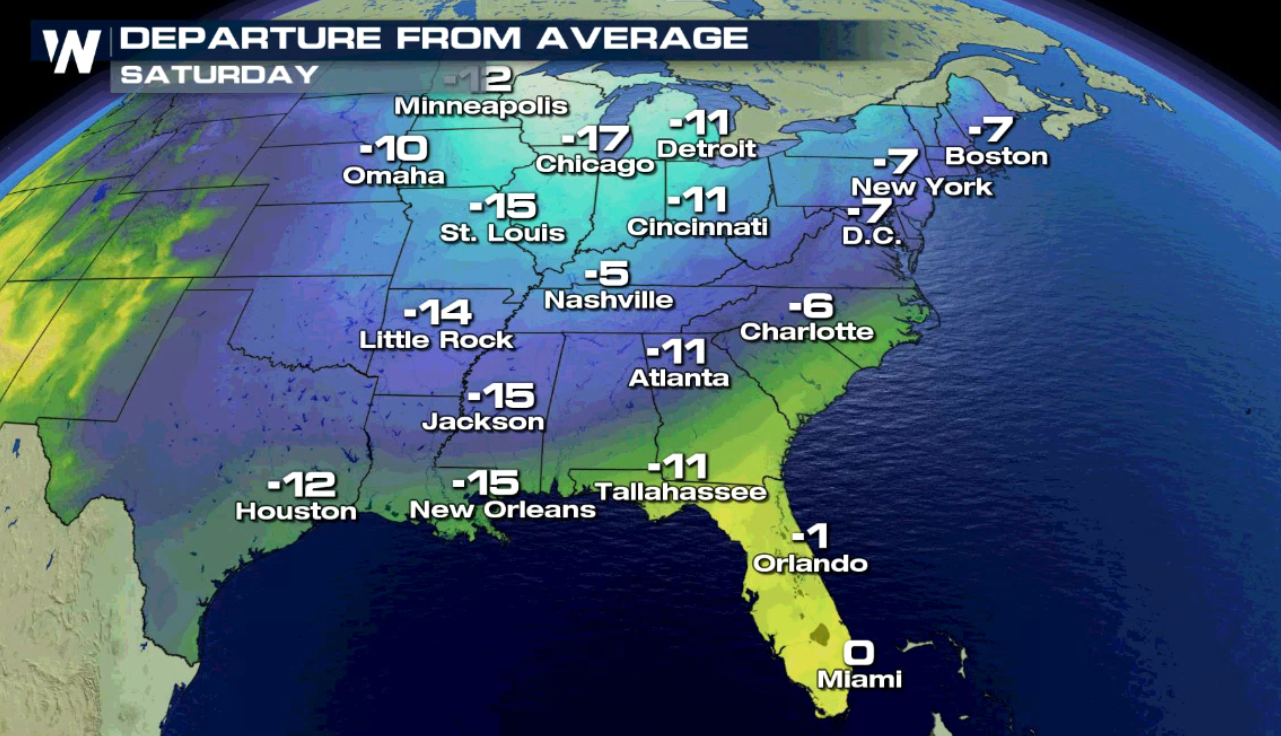 The next 1 -2 week outlook from the Climate Prediction Center shows likely below average temperatures for most of the Great Lakes and Northeast U.S.