NORTH CAROLINA FIRE - On October 23rd a wildfire started near Andrews, North Carolina due to a strike of lightning. Recently, the dry fuels, gusty winds, and burning operations have caused this fire to grow from about 90 acres on November 3rd to 2,158 acres on November 6th. Unfortunately, there is no containment on this wildfire. This is just one of multiple fires burning in east Tennessee and western North Carolina.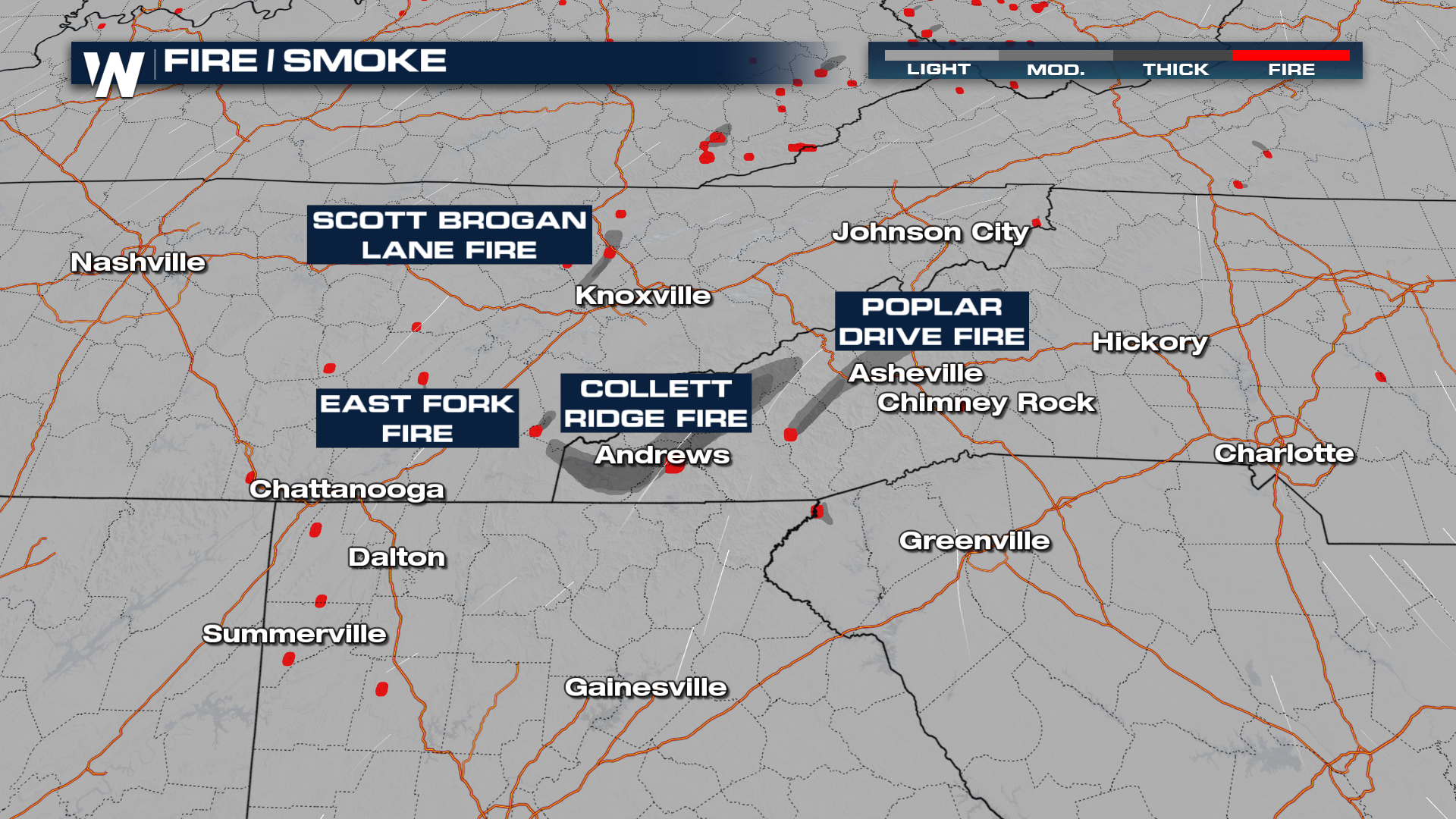 According to the U.S. Forest Service - National Forests in North Carolina, this increase in acreage is due to burning operations by firefighters to reduce the amount of unburned vegetation between the fire and communities to the north. The USFS in NC also said that "the goal of that prescribed burn was the reduce hazardous fuels and reduce the risk of the wildfire. As a result of the prescribed burn in the area, the fire is moving at (a) slow pace and burning at a low intensity, with the primary fuel being the recent leaf fall." There is now a burn ban for numerous counties in North Carolina so be sure to check your local jurisdiction for information on that.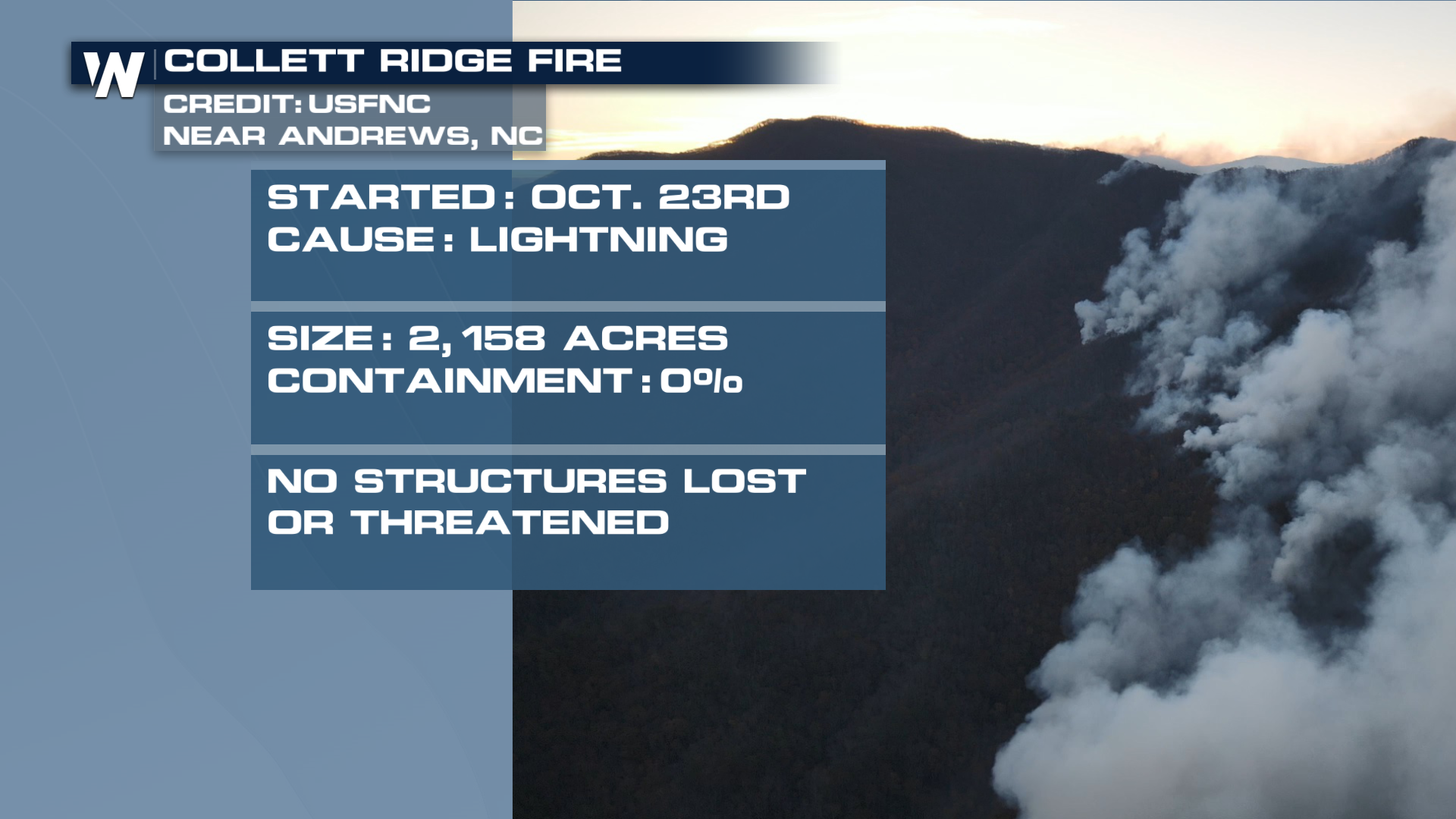 Smoke from the Collett Ridge and Poplar Drive Fires has led to poor air quality. Alerts remain in effect through tonight, and we will likely see them reissued if the inversion layer holds. As of Monday morning, the Poplar Drive fire has burned 431 acres, destroyed 2 homes, and is currently 5% contained. This has resulted in a state of emergency and a burn ban in effect.