Temperatures in the Southeast started warm this week, but much colder weather has arrived and will continue as we start the weekend. Check out Tuesday's warmth when highs in Atlanta were near 70 and Jackson, Mississippi was in the mid 70's.  Towns along the Gulf of Mexico coast were in the upper 70's.  If you compare these temperatures to average high this time of year, nearly every location in the southeast has been running well above average.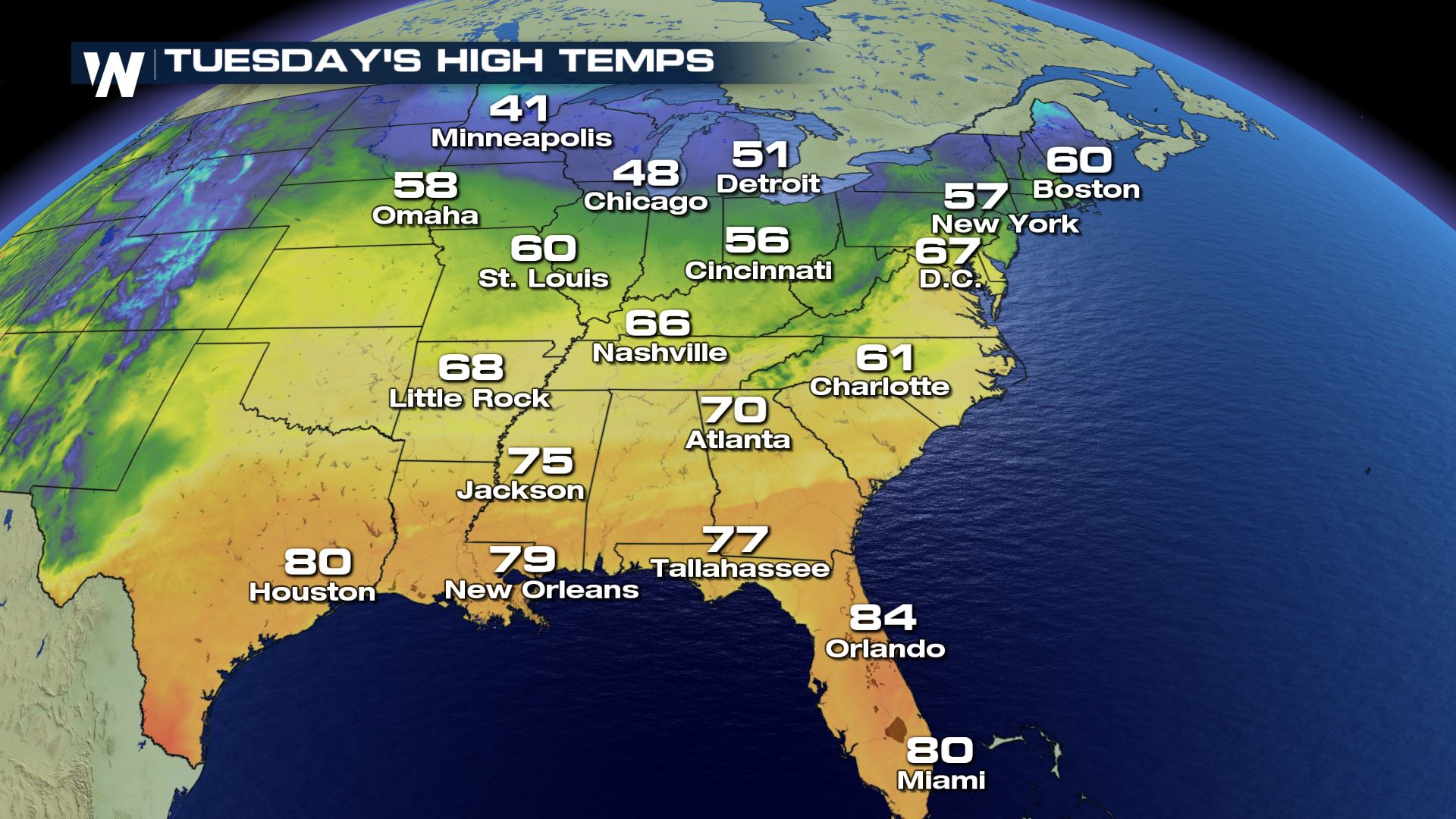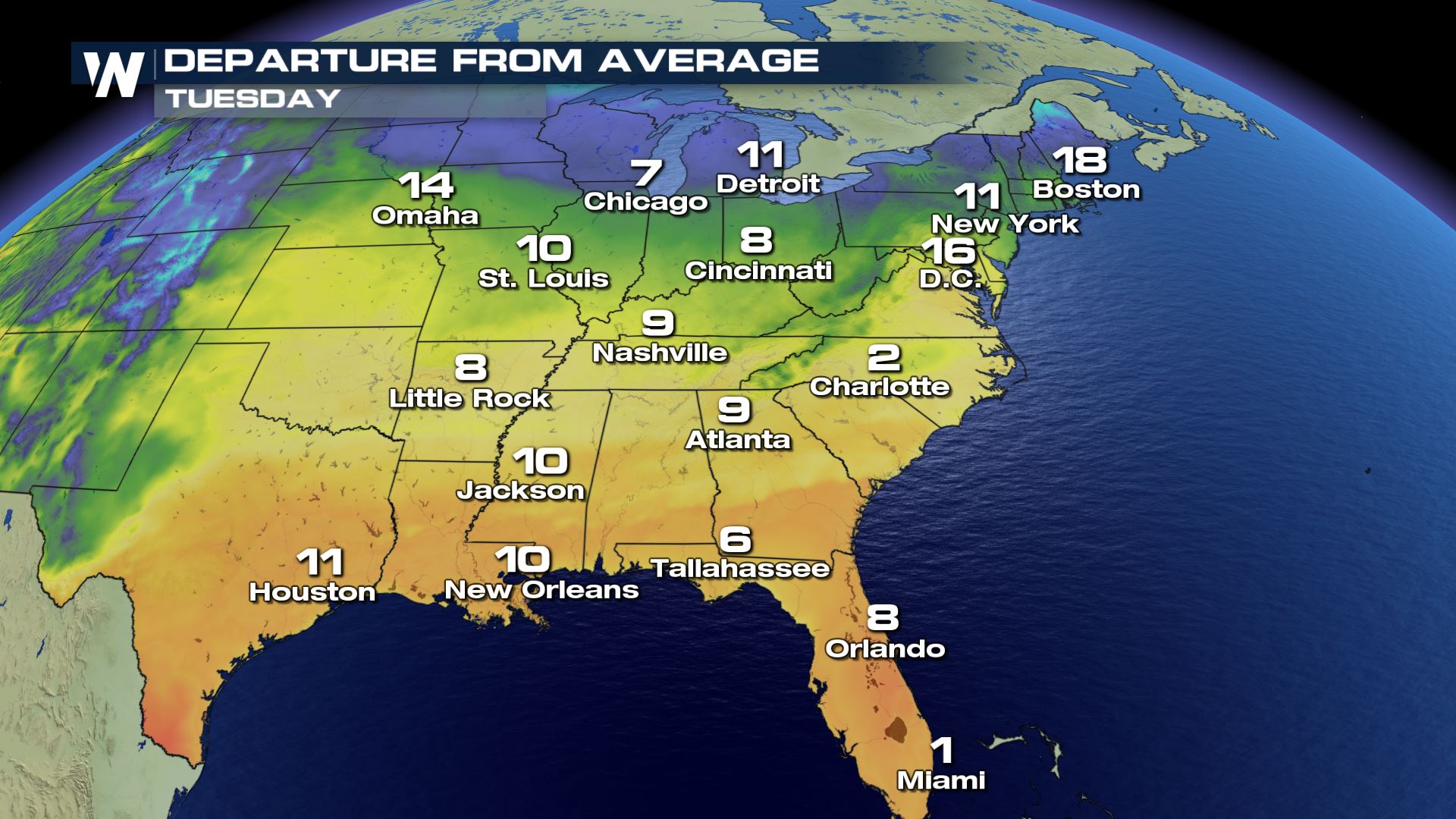 The change started Wednesday and has continued.  A front pushing southward has brought cold air  throughout the Southeast. For today (Friday), Nashville, Atlanta and Charlotte will only see highs in the lower 50's. These temperatures are 5 to 10 degrees below average.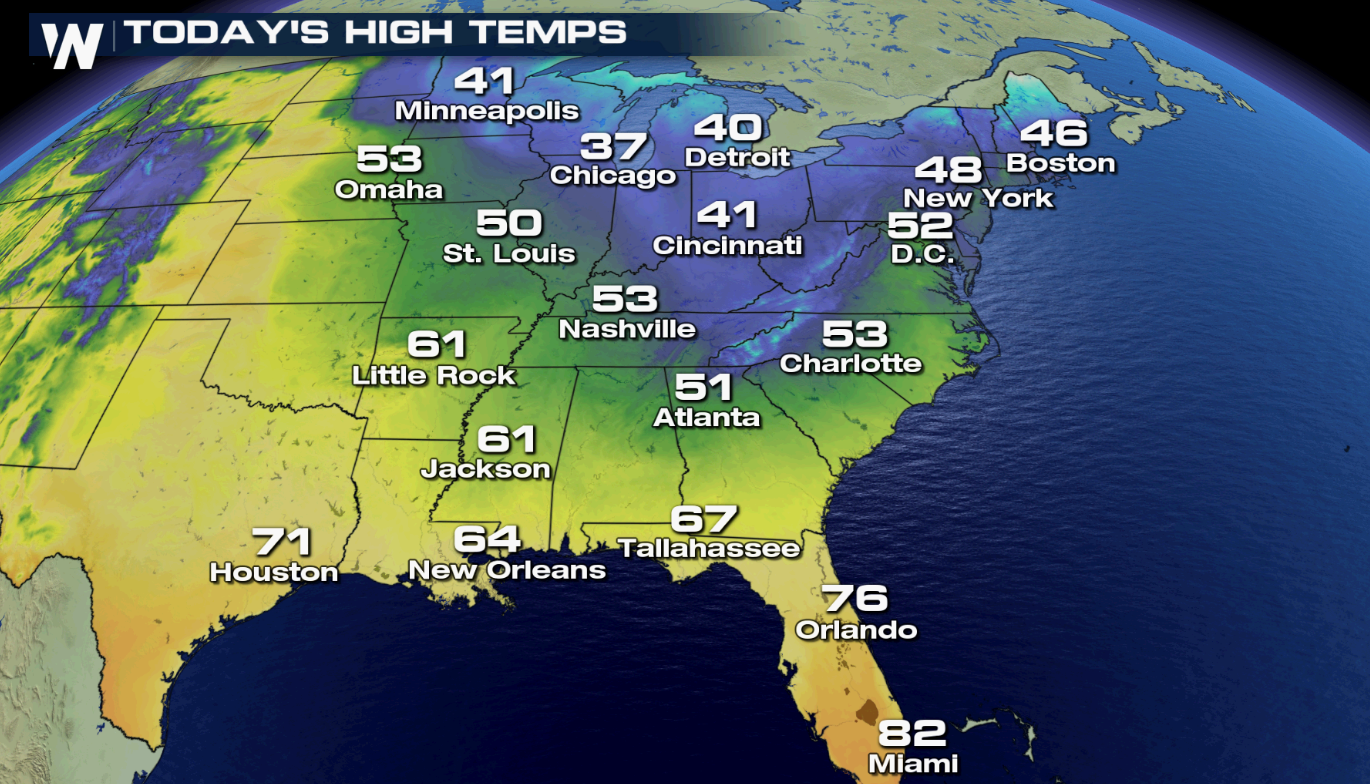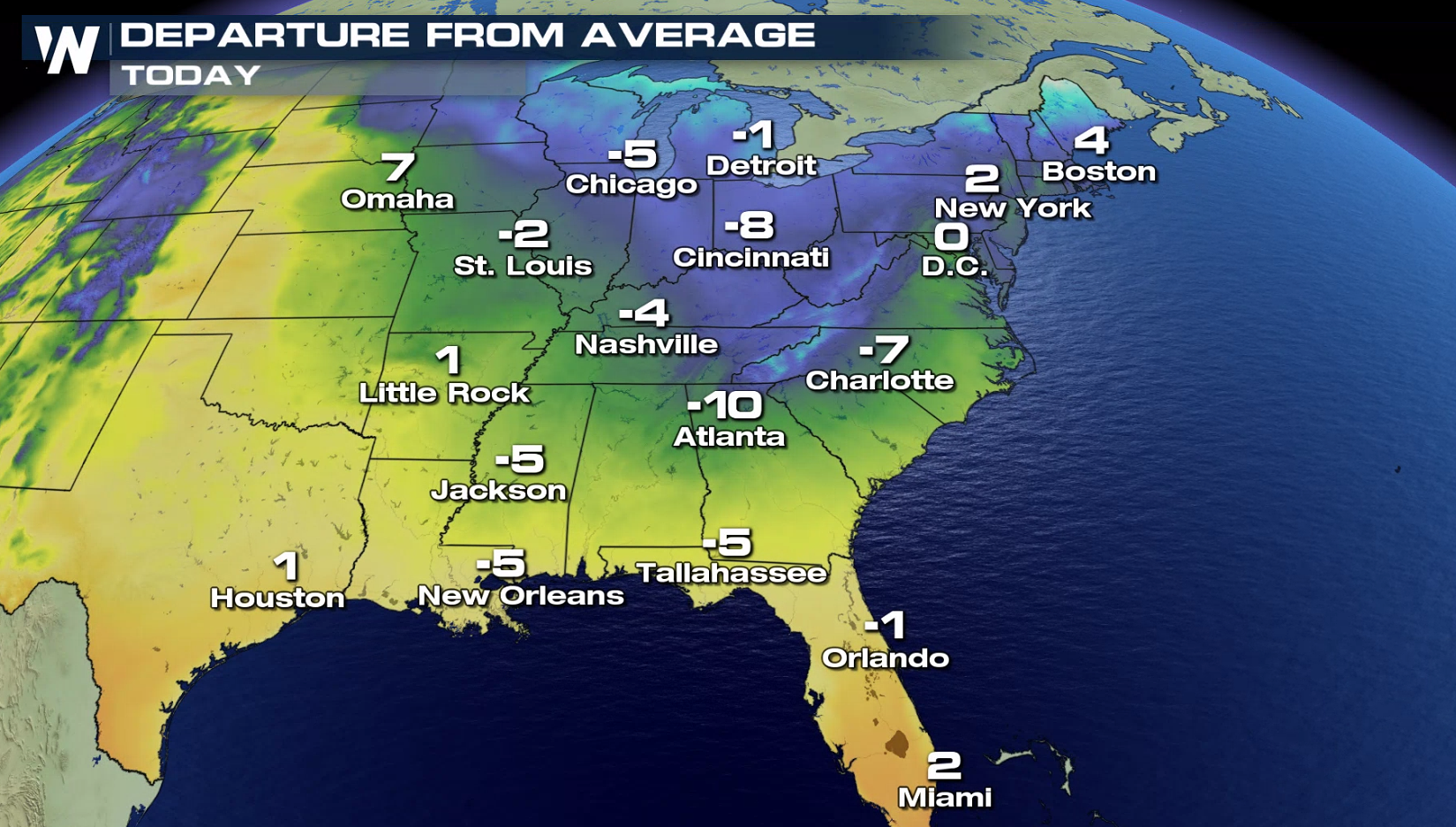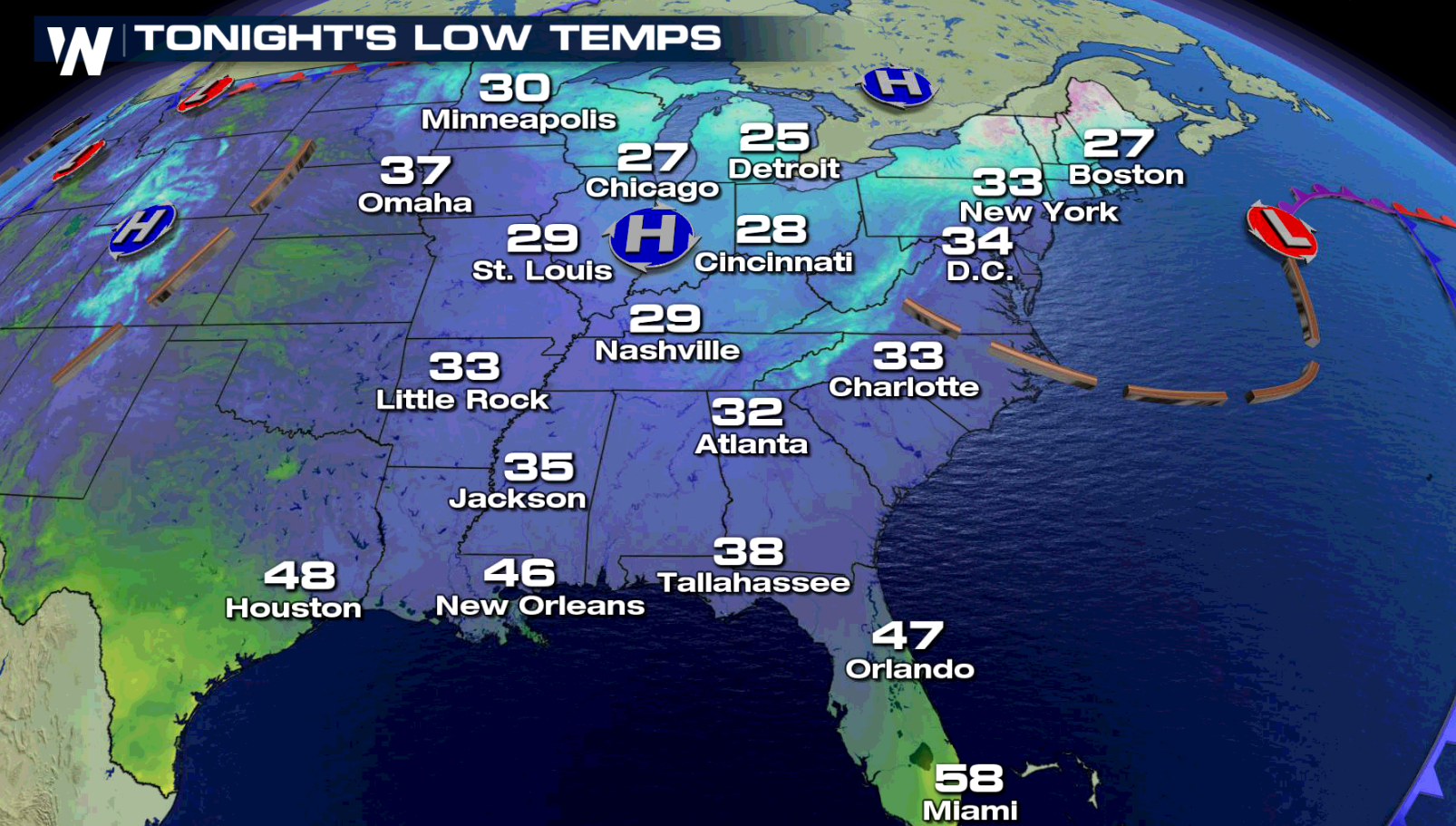 Lows tonight will fall into the 30s in North Florida. High temperatures will be 10 to 15 degrees below normal Saturday in Florida, with readings in the 60s.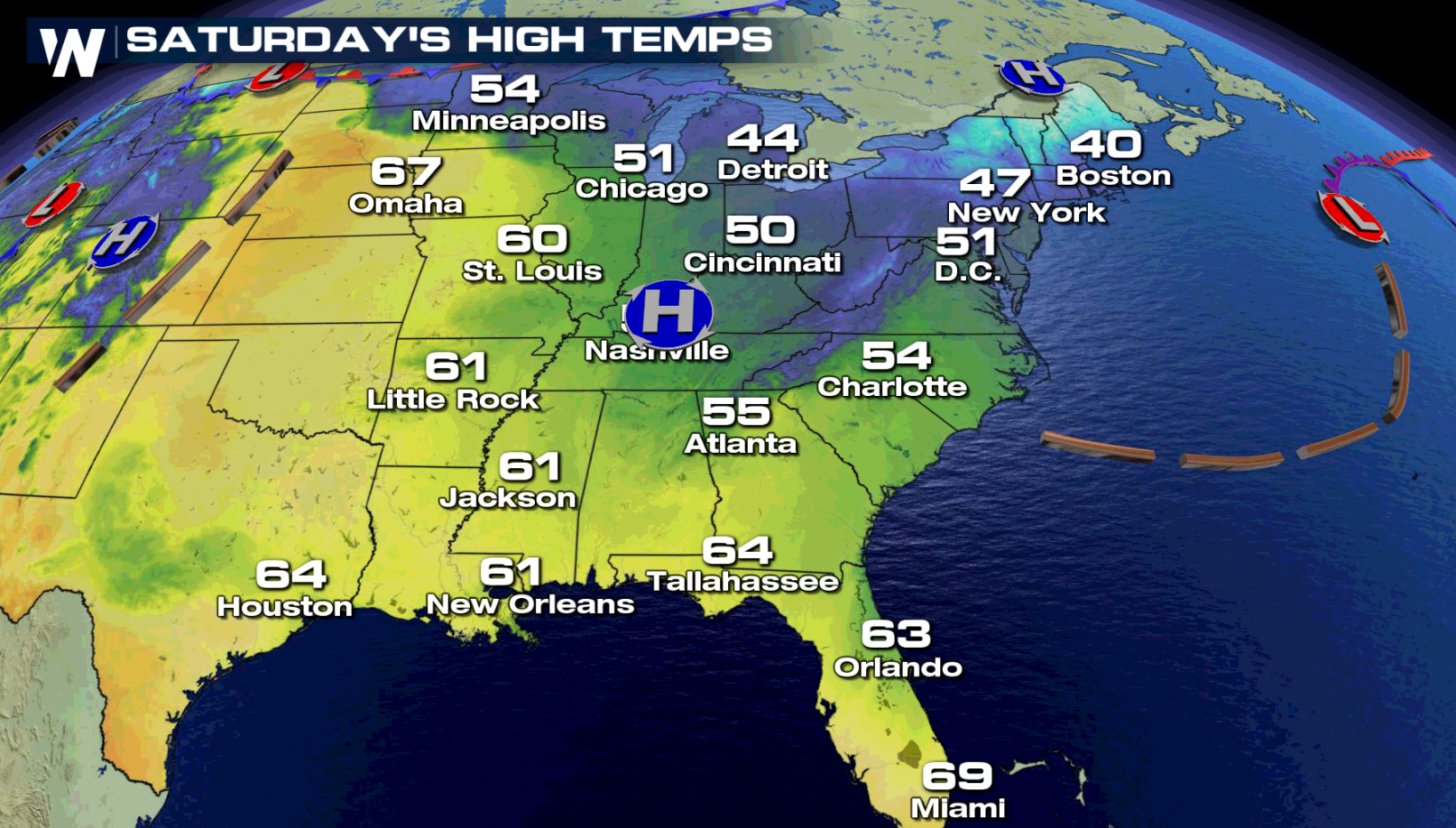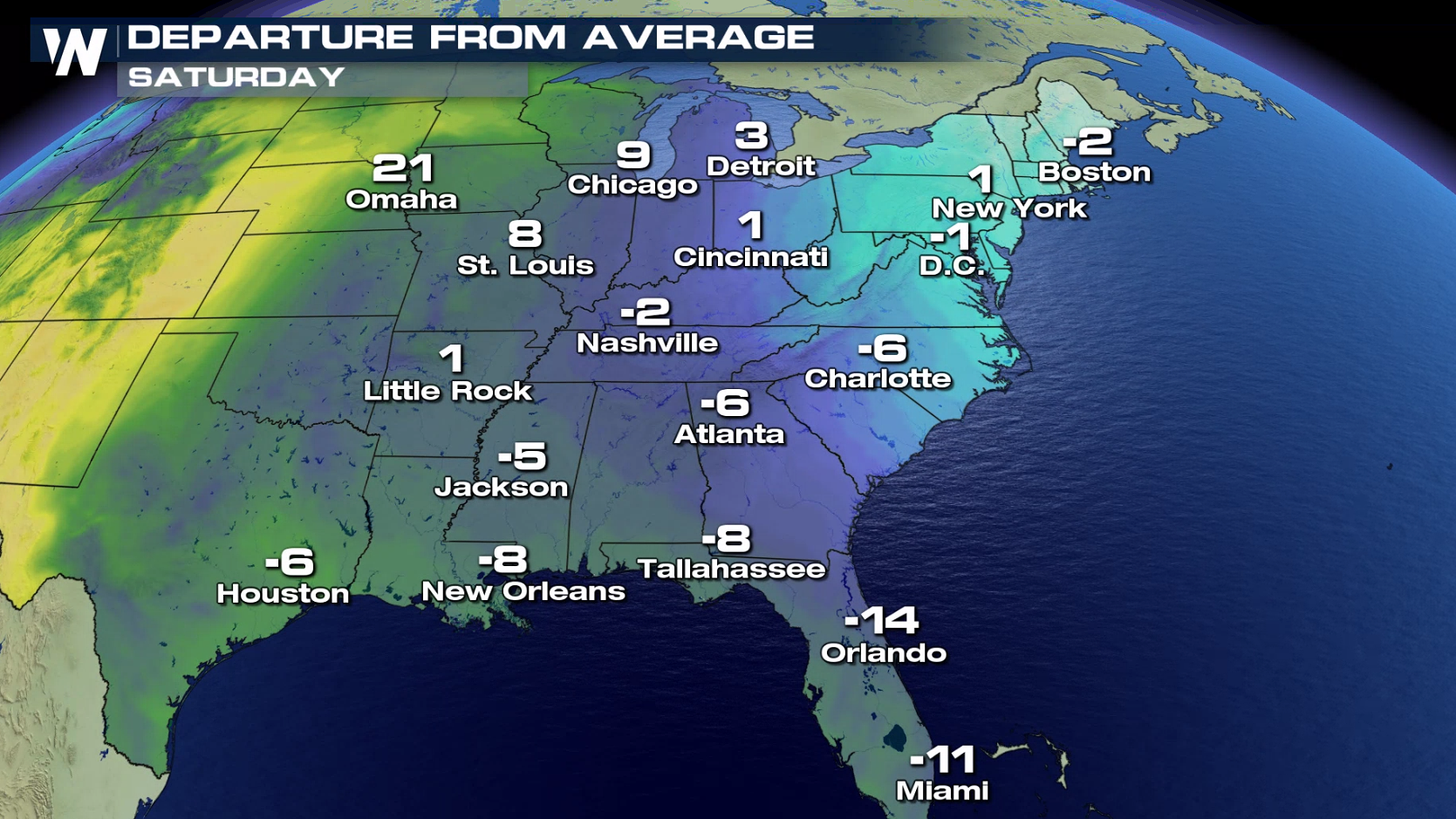 Look at the following three temperature graphs for Nashville, Atlanta, and Tallahassee...  you can see how temps have dropped significantly, but substantial warming arrives next week.  This kind of temperature cycle is very common this time of the year.  March is an extremely changeable weather month, as the country transitions from winter to spring.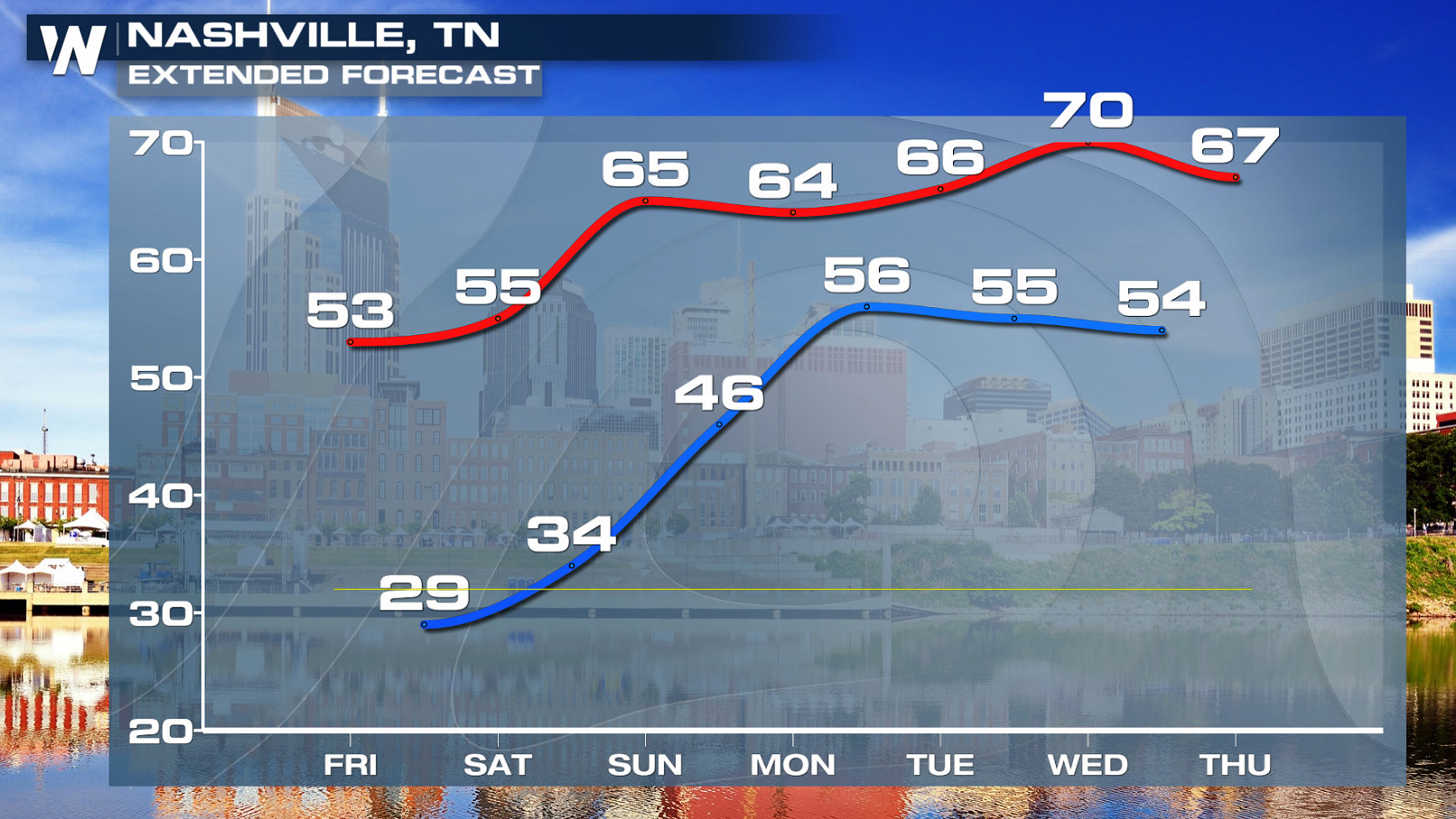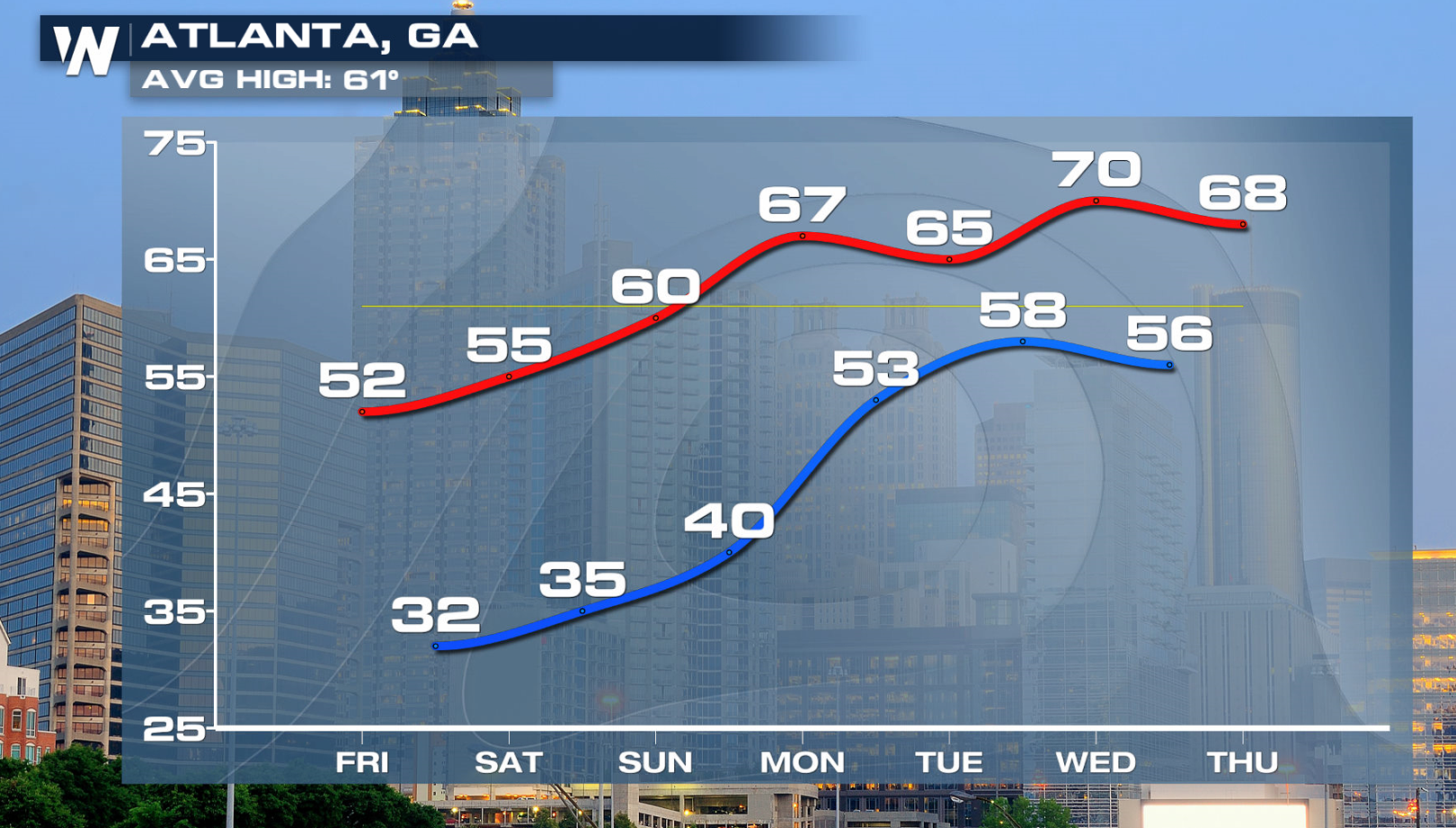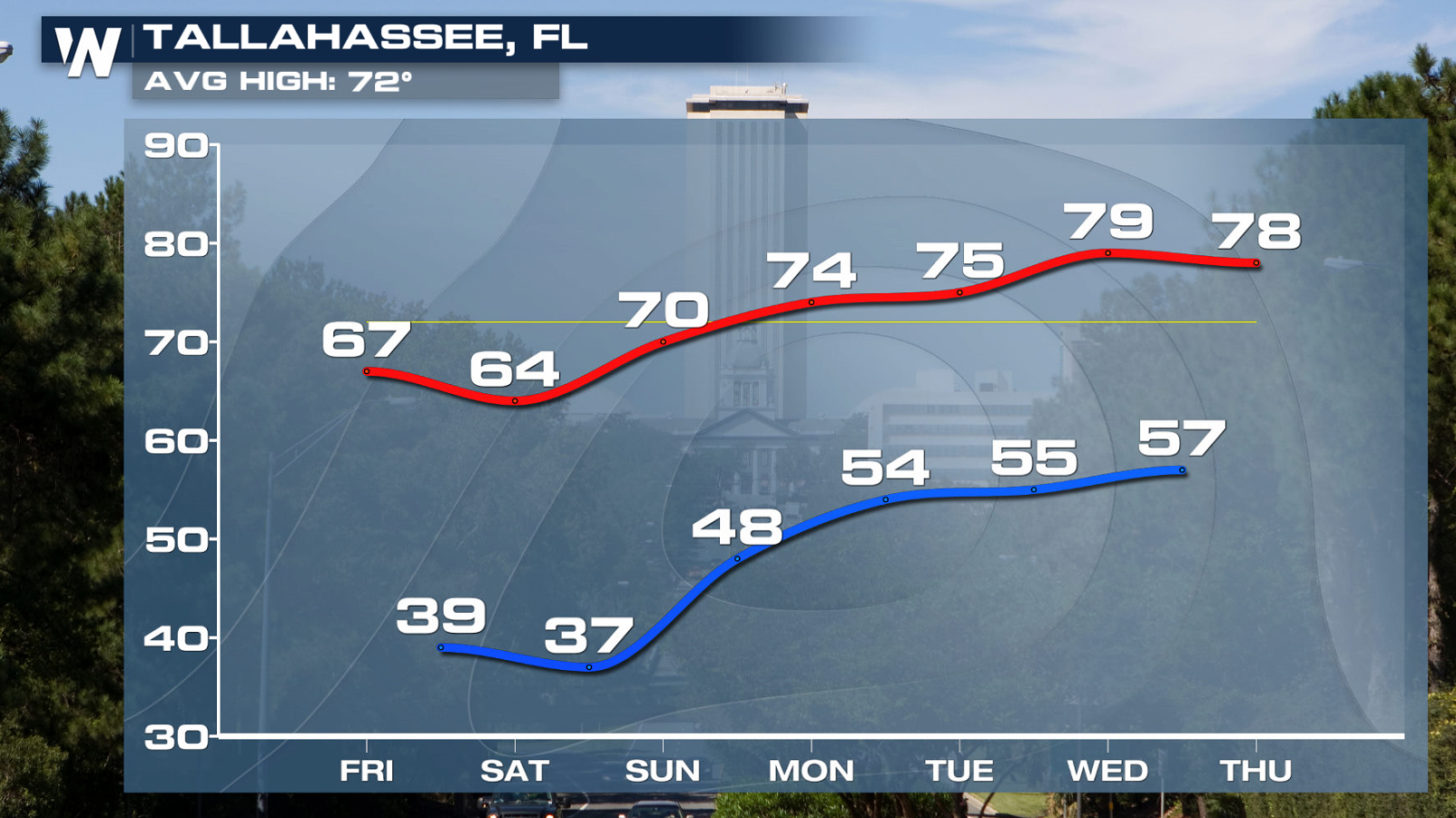 If you're a fan of warmer temps, there's some good news.  Looking ahead to mid-March, it appears that most of the country will experience above average temps.  Something to look forward to if you've become tired of winter-like temperatures. https://twitter.com/NWSCPC/status/1235300872554450946