The northeast has been enduring some pretty hot temperatures this week.  Heat advisories were posted across a large portion of the region on Monday through Wednesday for big cities including  Philadelphia, PA and Trenton, NJ.  Heat Index topped 100 degrees during the afternoon and early evening hours. But even where heat advisories aren't posted, it was still a scorcher on Wednesday.  Take a look at Wednesday's high temps... 93 degrees in Washington D.C., 91 degrees in Charlotte, and 87 degrees in New York City.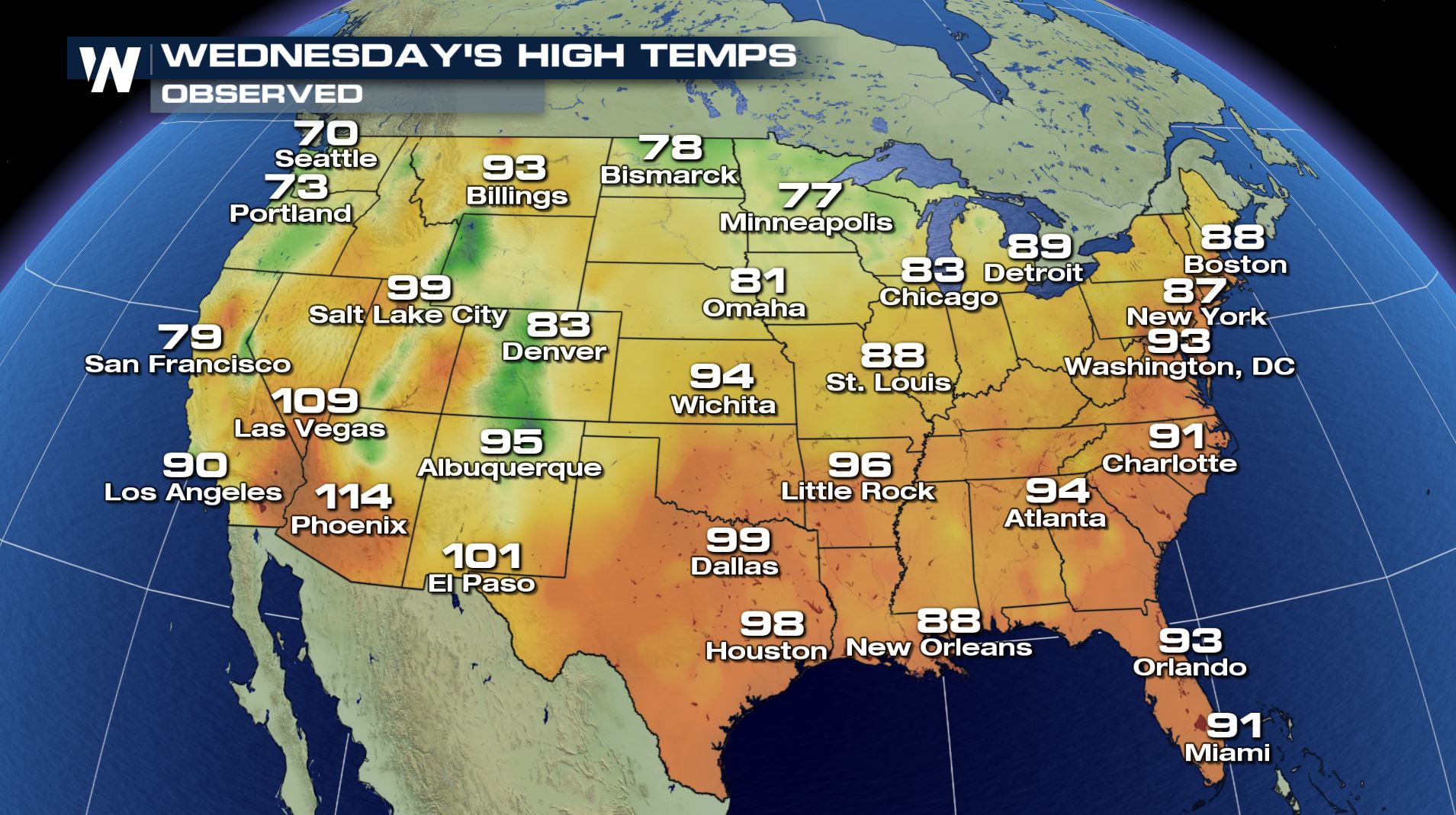 But luckily, some heat relief is on the way!  The passage of a cold front on Thursday will allow some cooler air to come into the region.  The air will also be drier, with lower dew-points.  Lower dew-points translate into lower humidity values.  So not only will the air be cooler, a lot of the recent mugginess will be alleviated.  It's going to be much more comfortable.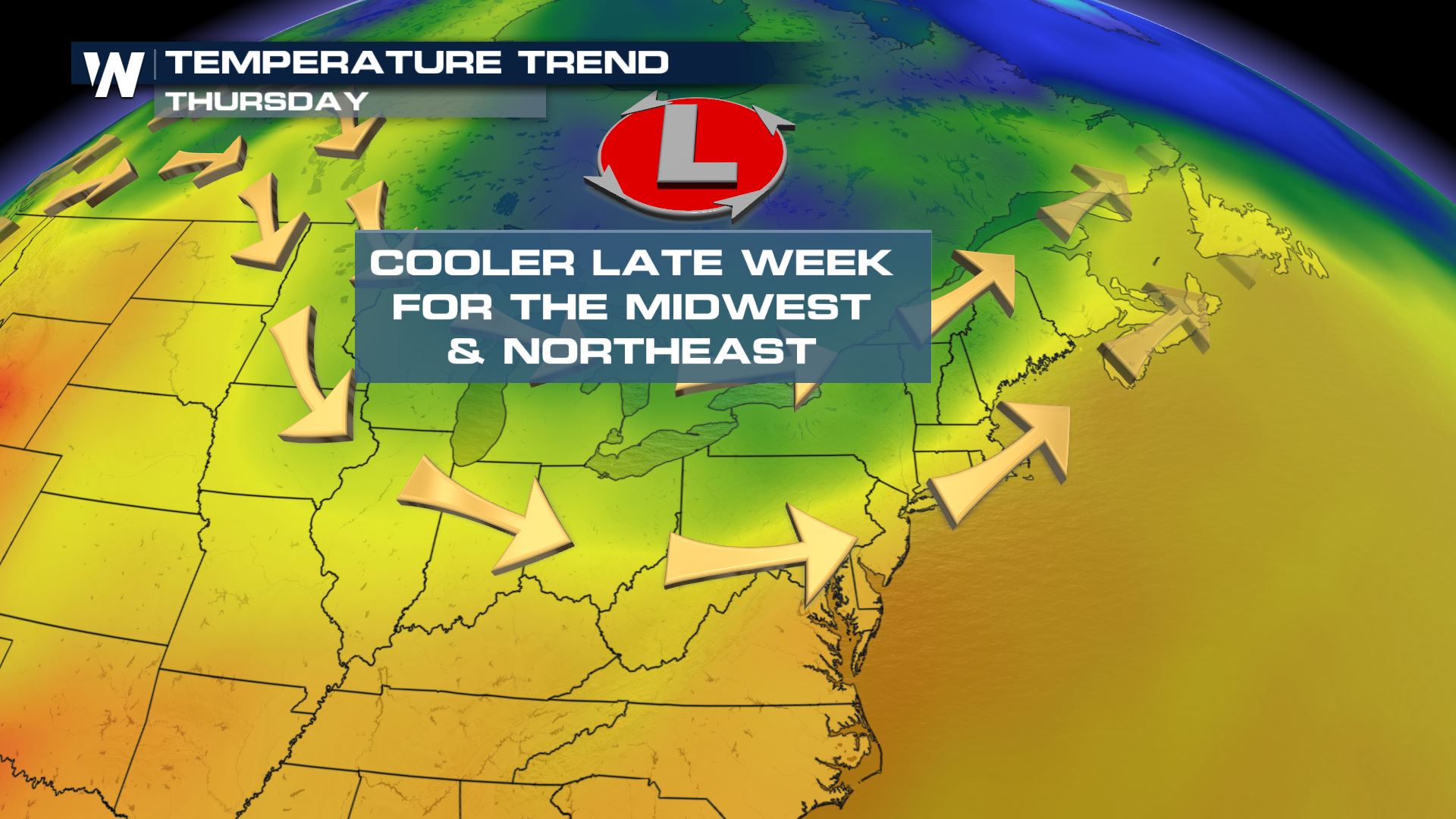 There will be a better chance of clouds, showers, and thunderstorms on Thursday as the front pushes through the northeast.  The cold front should be mainly off-shore  by late Thursday night.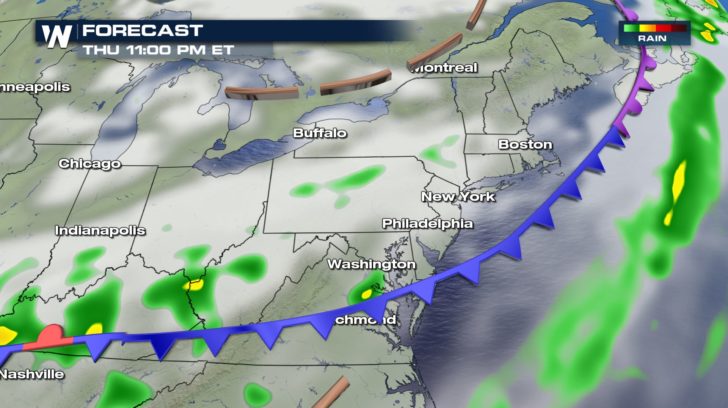 By Friday, most locations will notice the cooler and drier air.  New York City will have a high temp of 75 degrees, and much lower humidity.  Gone are the lower 90's in Philadelphia and Washington, replaced by lower 80's.  Now that's a nice change!  Buffalo and Burlington will certainly enjoy the lower 70's.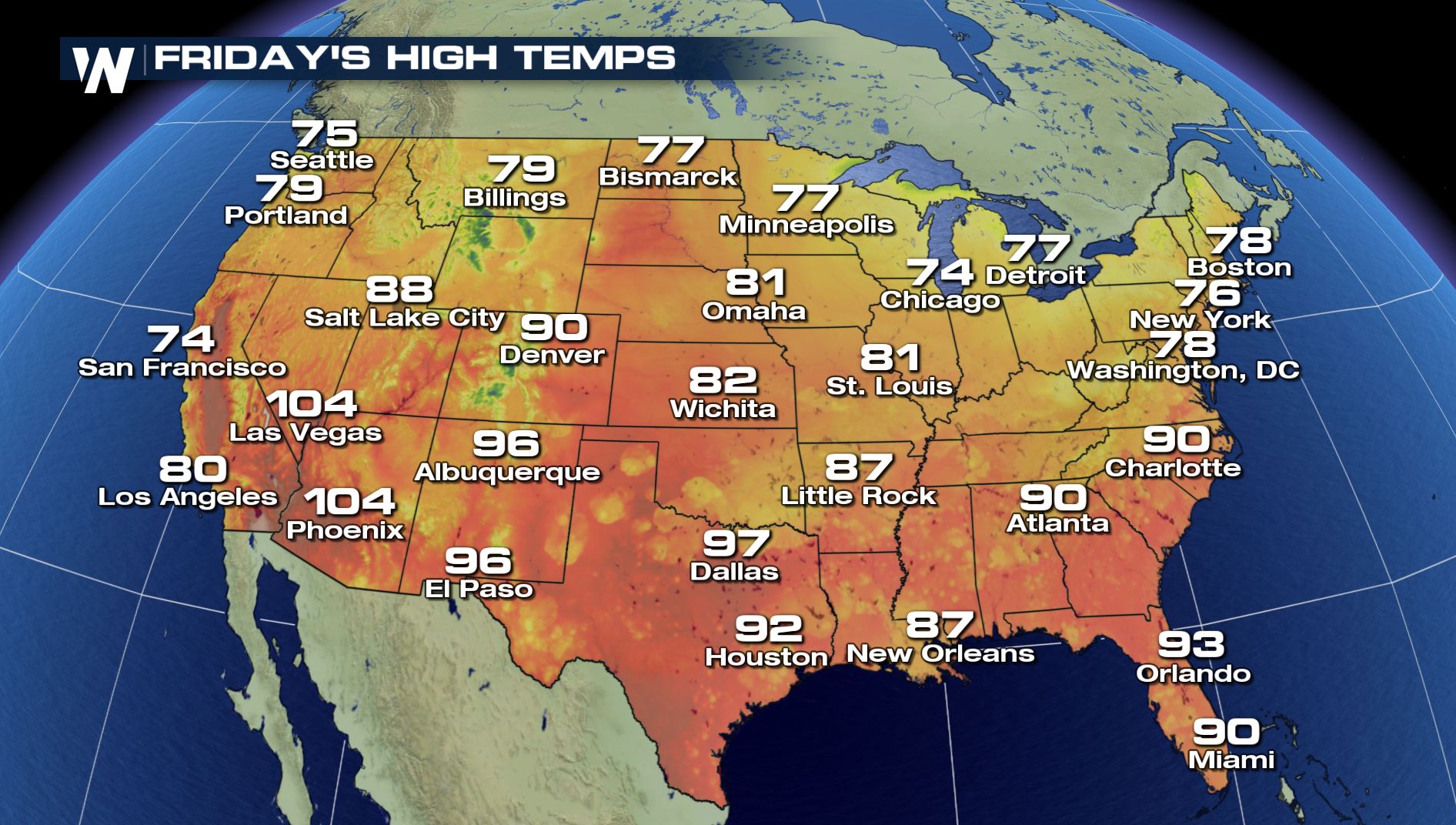 And the cooler, less humid air, will last right through the weekend.  Saturday and Sunday temps will be very pleasant.  That's a really nice treat for late August.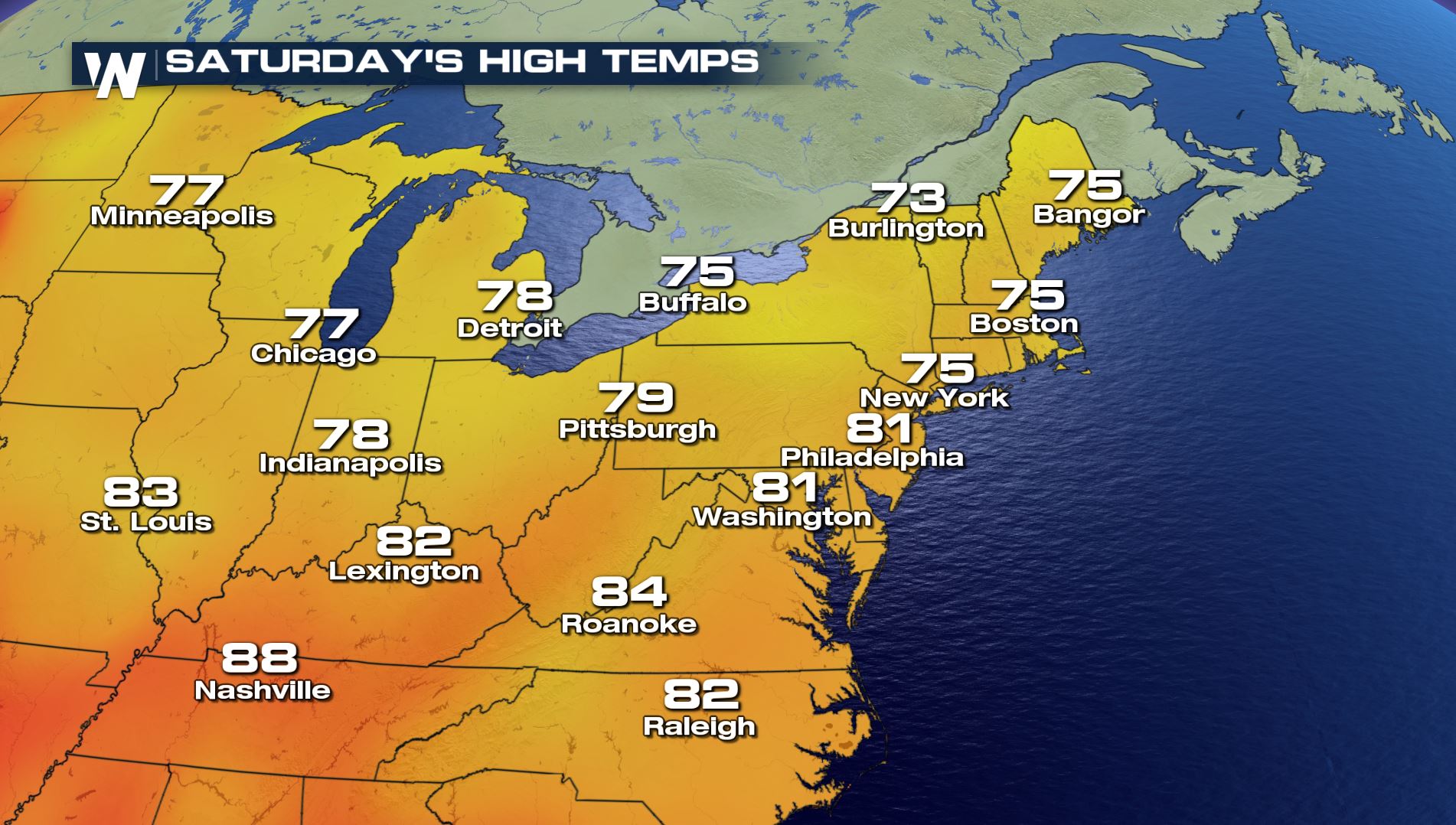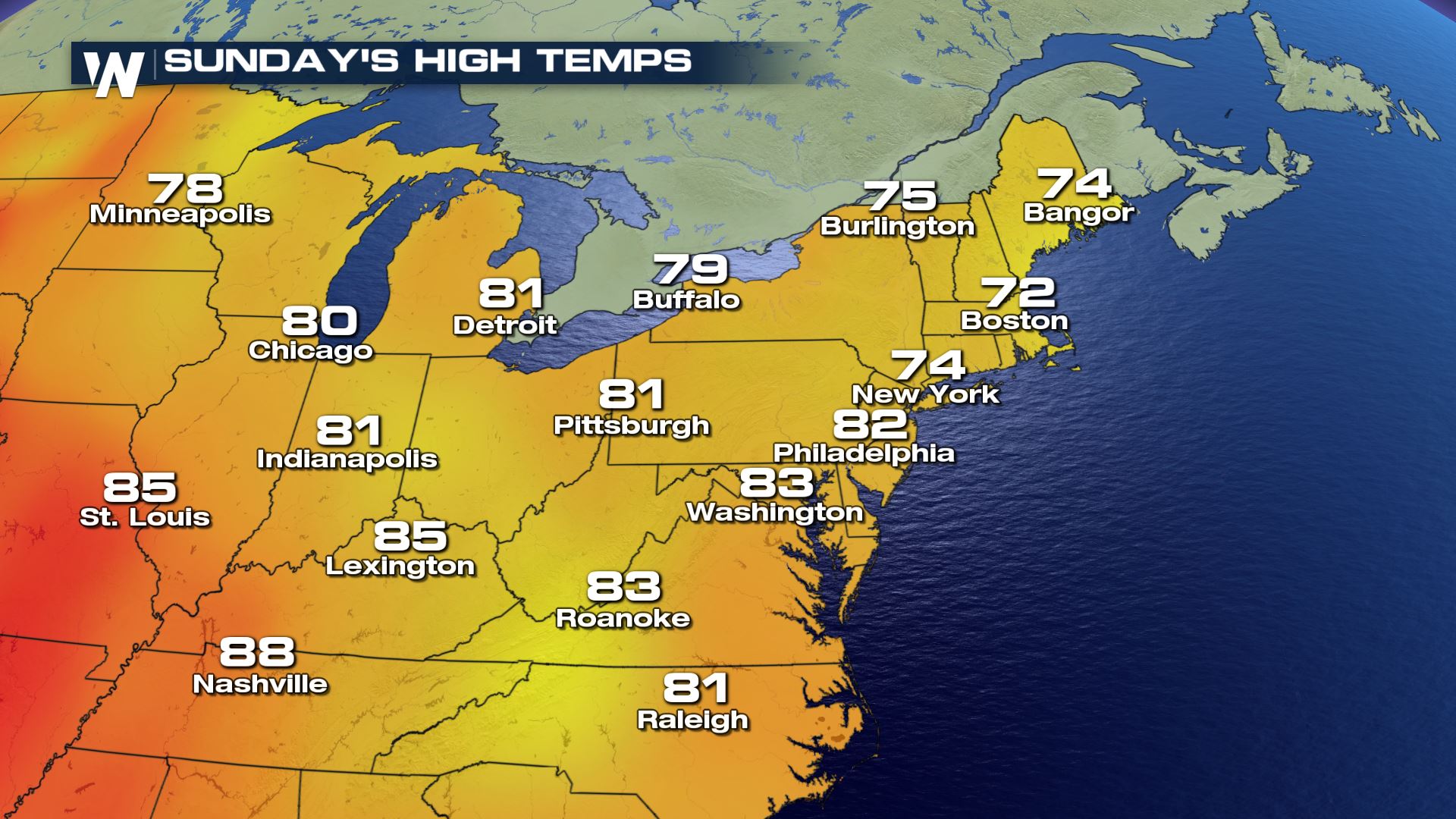 Here are some extended forecasts for Boston, New York City, and Philadelphia.  Once we get through the showers and thunderstorms on Wednesday and Thursday, we'll break the heat and get to some beautiful weather right through the weekend into early next week.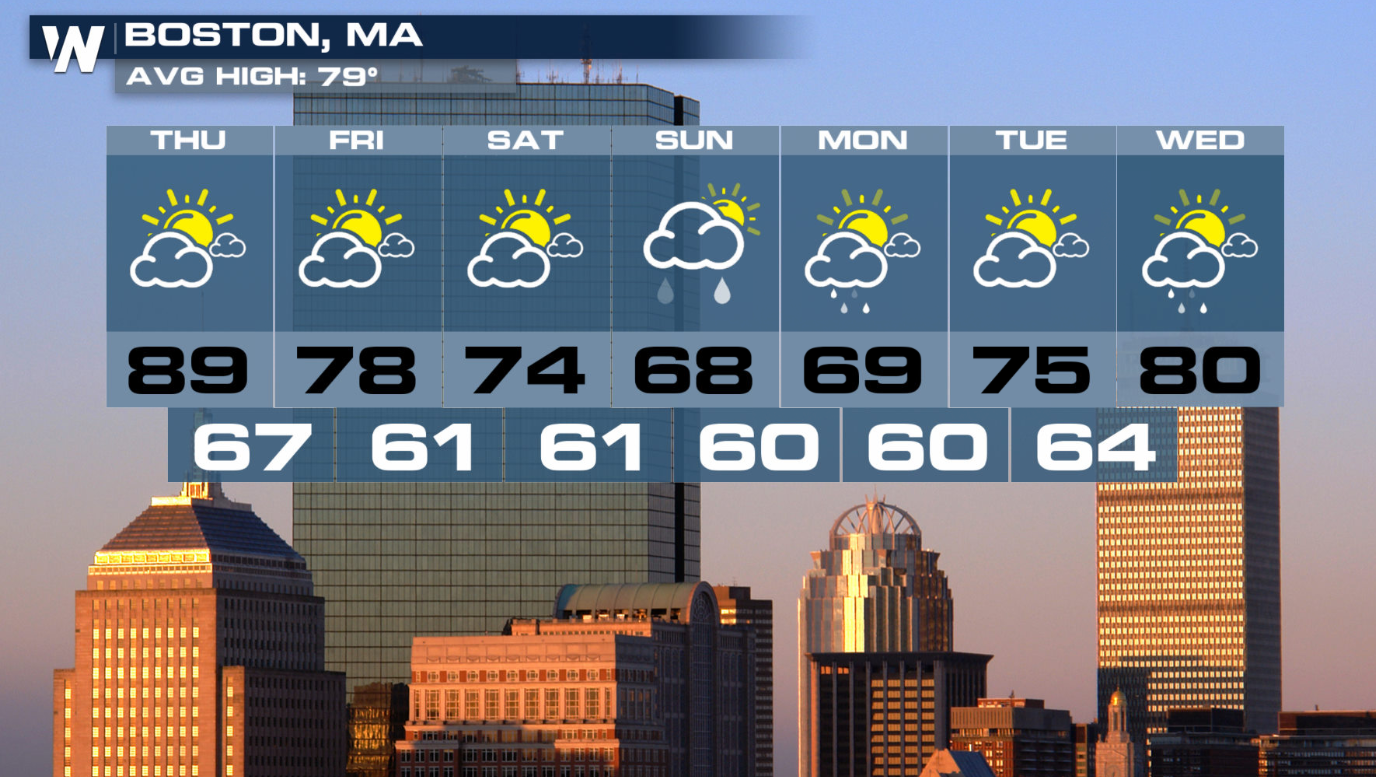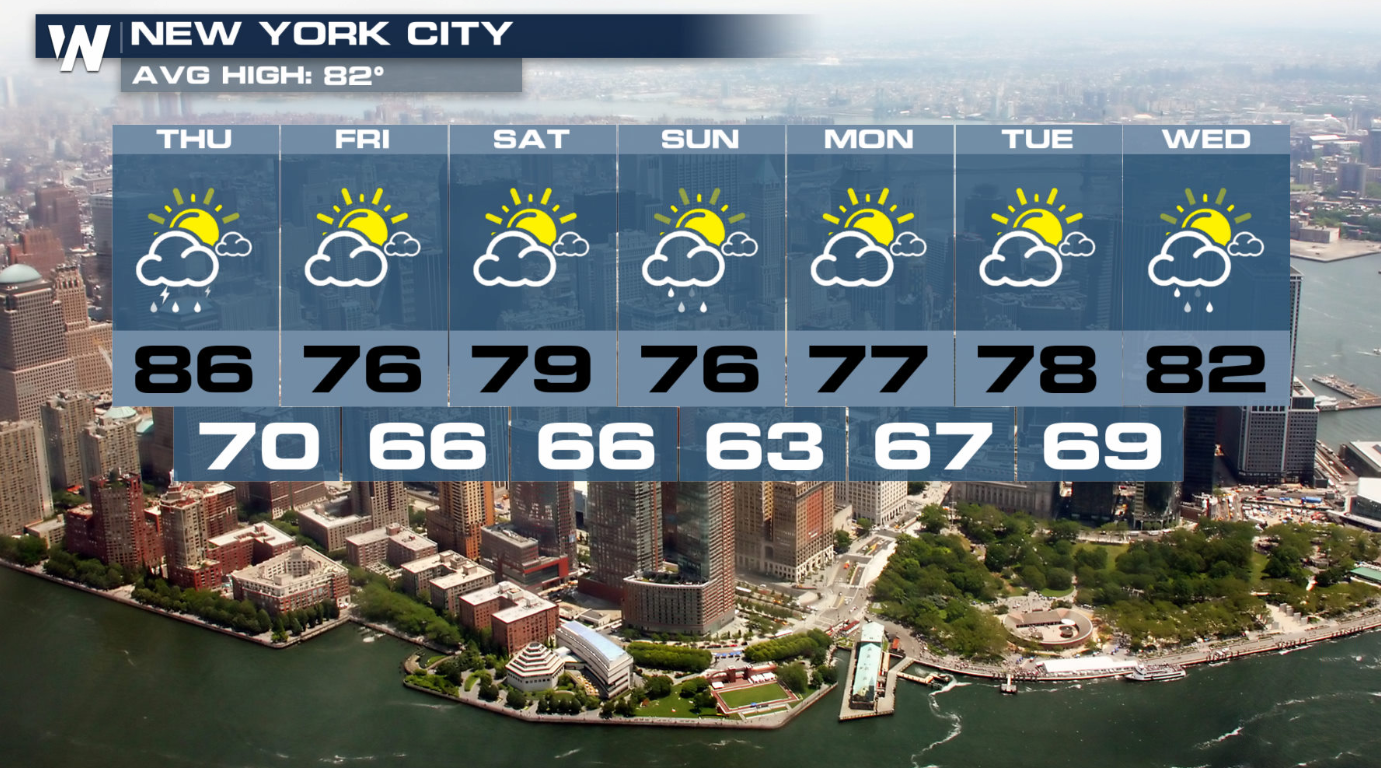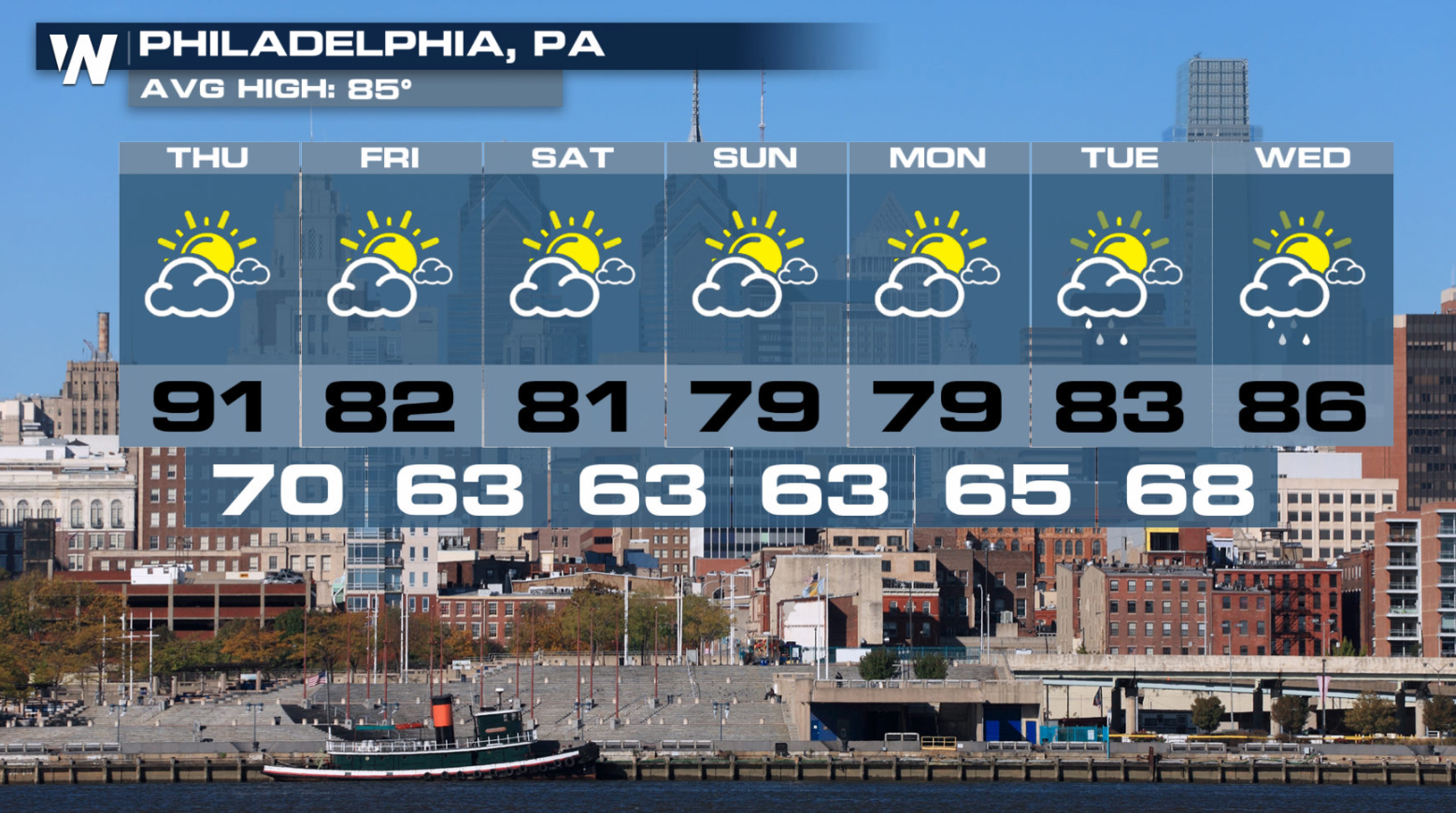 For WeatherNation:  Meteorologist Matt Monroe