[
Artist's rendering of a COSMIC-2 satellite.
] [
Written from NOAA NESDIS
]   A fleet of six small satellites, designed to improve weather prediction and space weather monitoring, are now officially providing data to NOAA that will soon be incorporated into their forecast models, agency officials said today. The satellites, which were launched last June and completed a seven-month instrument and data evaluation process, make up the Constellation Observing System for Meteorology, Ionosphere, and Climate (
COSMIC-2
). The mission is part of a joint agreement between the American Institute in Taiwan and the Taipei Economic and Cultural Representative Office in the United States, with NOAA and the Taiwan National Space Organization as designated representatives. In Taiwan, COSMIC-2 is known as FORMOSAT-7. The satellites are owned and operated by the Taiwan authorities. https://www.youtube.com/watch?v=zIDw4DyjR7o&feature=emb_logo The COSMIC-2 satellites, each about the size of a standard kitchen oven, are orbiting Earth near the equator, daily capturing more than 4,000 measurements of atmospheric temperature and humidity of the tropics and subtropics and monitoring the ionosphere for the potentially harmful effects of solar storms. "The high quality and large number of observations from the COSMIC-2 data stream will improve the accuracy of our weather forecast models," said Louis W. Uccellini, Ph.D., Director, NOAA's National Weather Service. "COSMIC-2 will also help us measure the moisture that feeds into tropical storms, which will give us more and better information about the processes that strengthen or weaken these storms." Using a technique called radio occultation, the satellites are collecting signals from the Global Navigation Satellite System, (including the U.S. Global Positioning System or GPS) that are "bent" as they travel through the Earth's atmosphere. The bent signal gives scientists an indication of the temperature, pressure and moisture content of the atmosphere, which will improve the accuracy of weather forecasts up to four days in advance and also help meteorologists observe, study, and forecast hurricanes and other severe storms.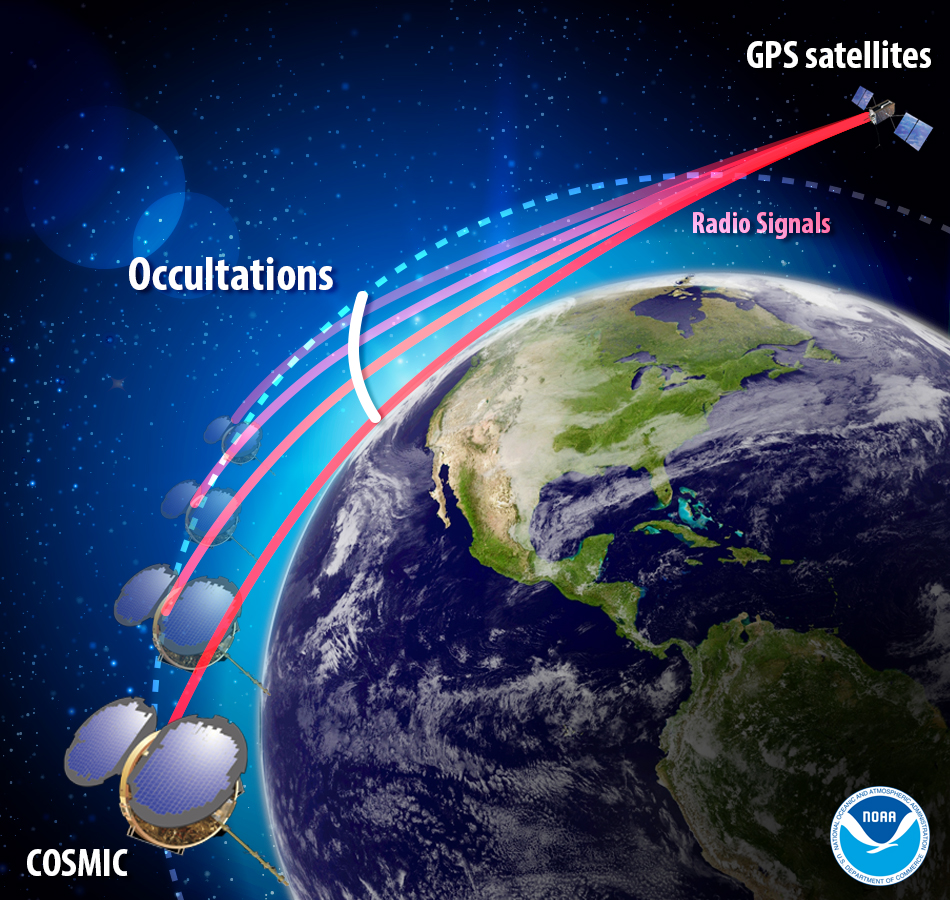 "COSMIC-2 is a real success story about the value of interagency and international partnerships that protect lives and property through improved weather prediction and monitoring the ionosphere," said Steve Volz, Ph.D., assistant NOAA administrator for its Satellite and Information Service.  [The ionosphere is the layer of the Earth's atmosphere that is ionized by solar and cosmic radiation.] The six COSMIC-2 satellites are expected to reach their final orbital positions by February 2021.