A cold front moving through the Northeast will bring the chance for strong storms to the forecast today (Wednesday).  The main severe risk in the Northeast will be damaging winds.  Some small hail will also be possible, but this will be more of damaging wind threat. In the Midwest, there is also a marginal risk for severe weather with a pair of systems in the region. Here is the very latest:
Severe Outlook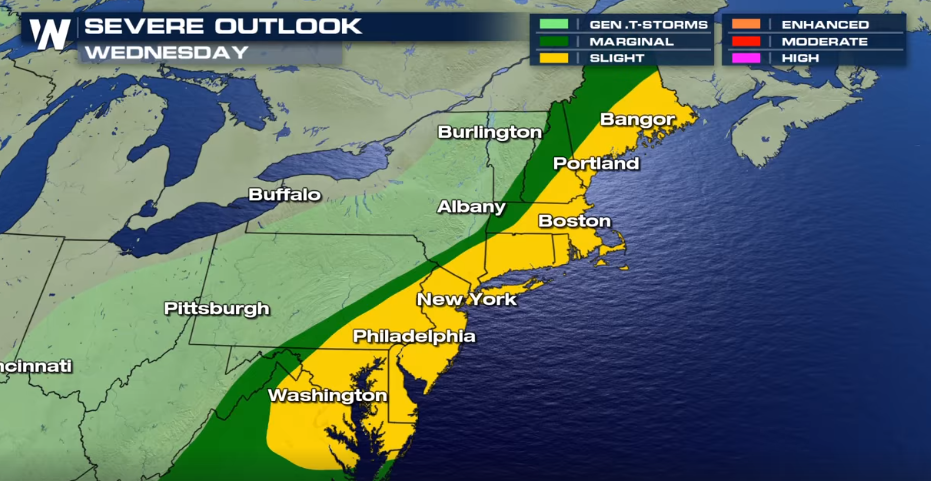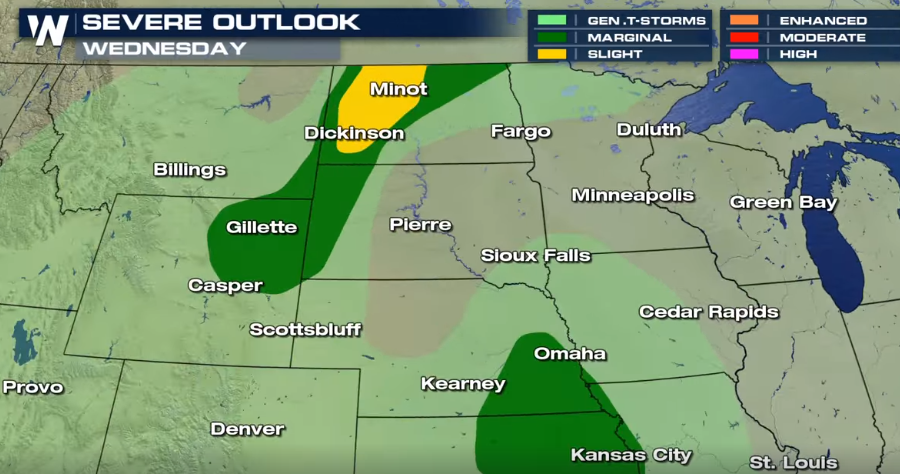 Storms will be sweeping across the Northeast with an isolated severe storm chance for cities like Boston, New York, Philadelphia, Baltimore and Washington D.C.  Even though the severe risk is isolated, you will want to pay attention to this forecast and monitor outdoor conditions.
Severe Risks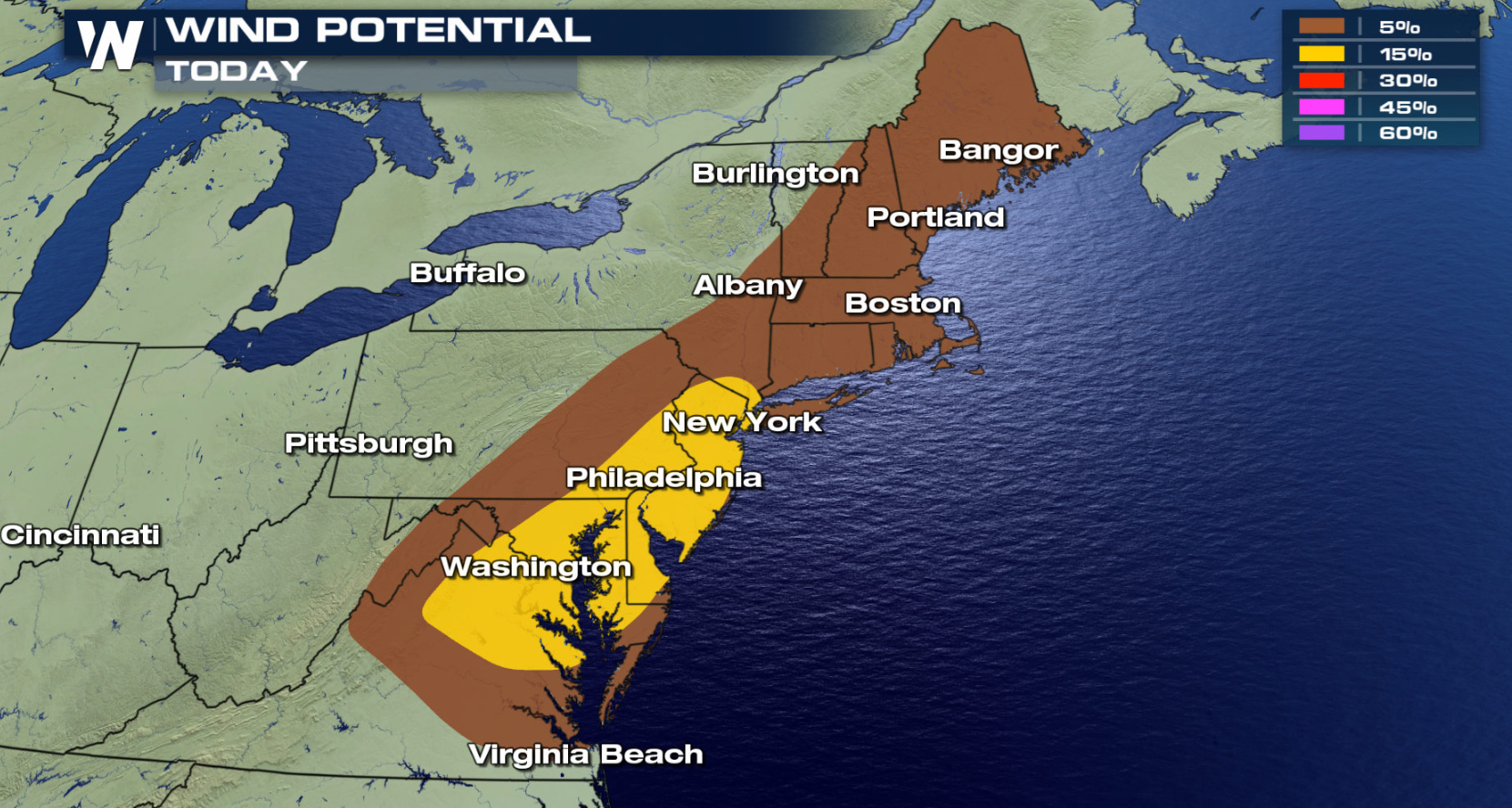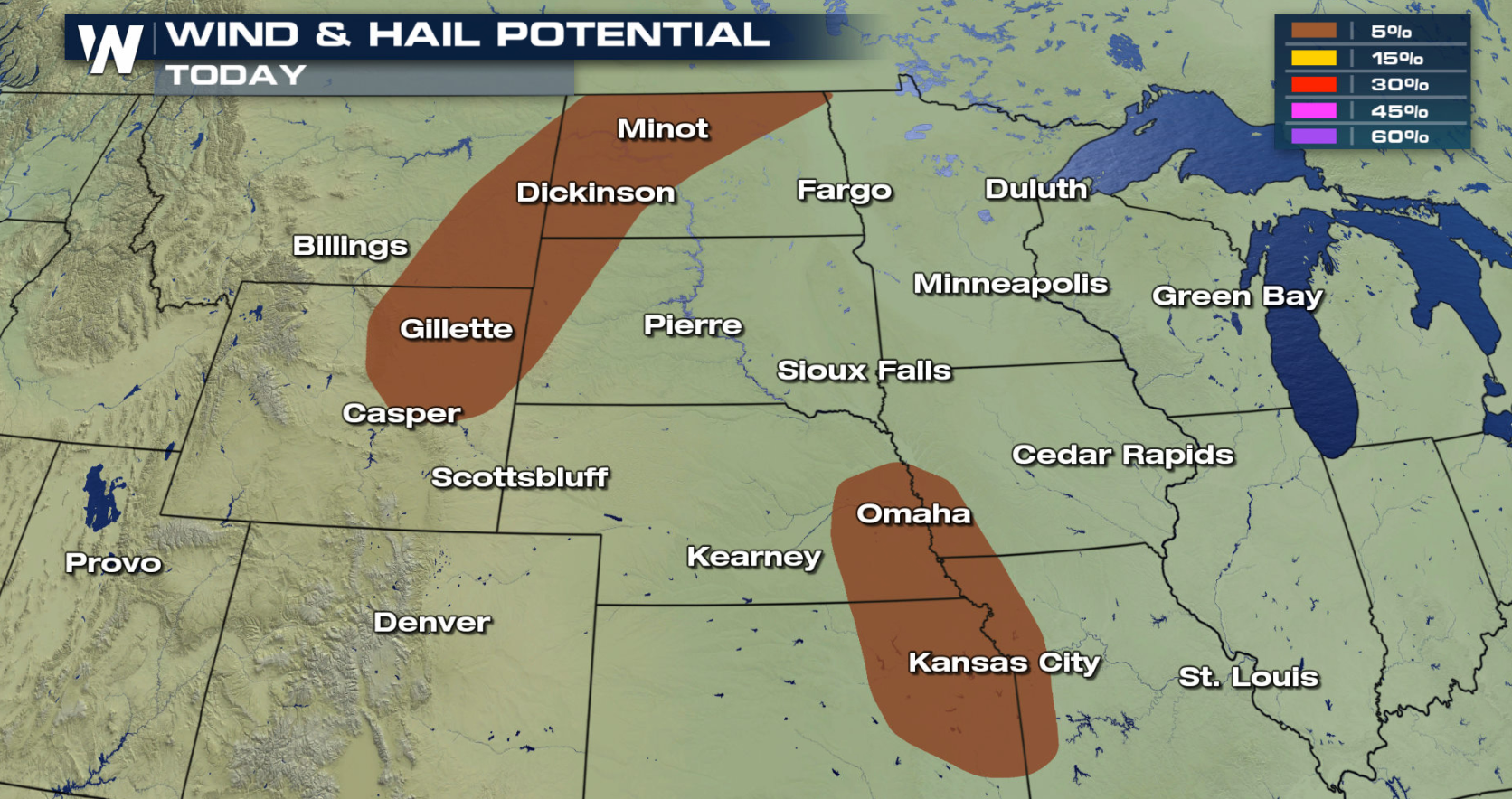 The risk for wind gusts over 58 mph will be found along most of the I-95 corridor. A few storms may produce large hail in the Midwest.
Northeast Forecast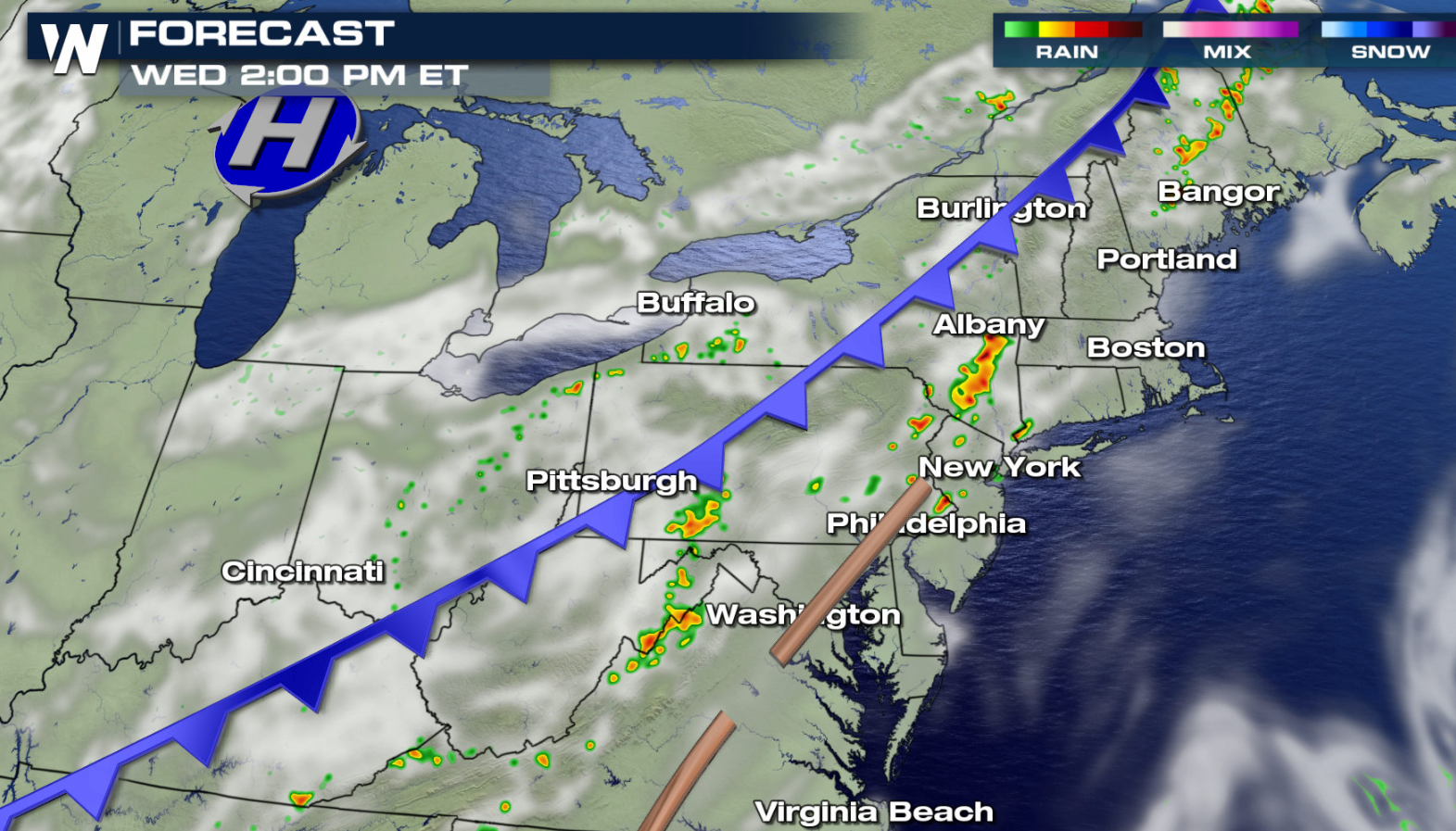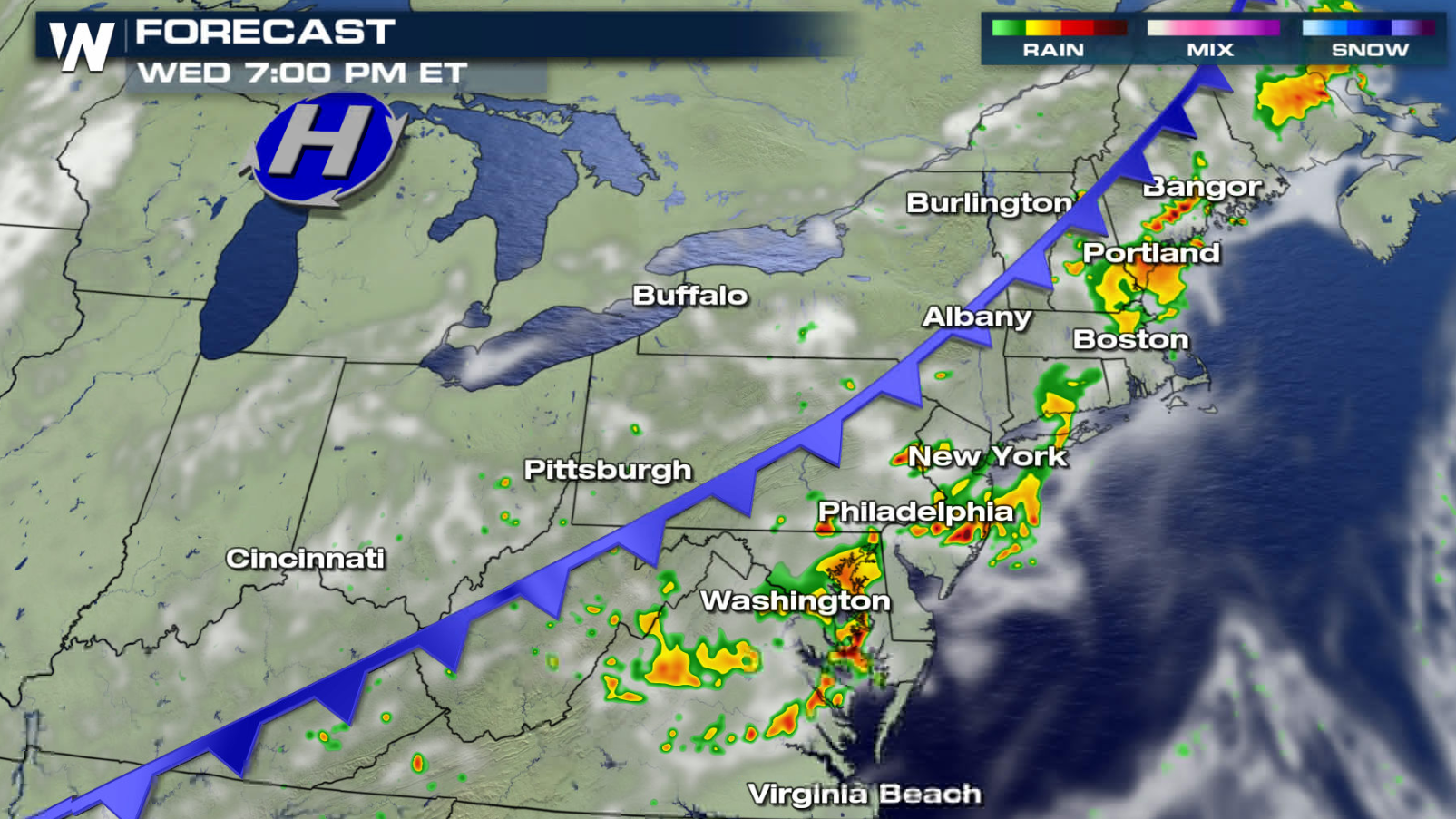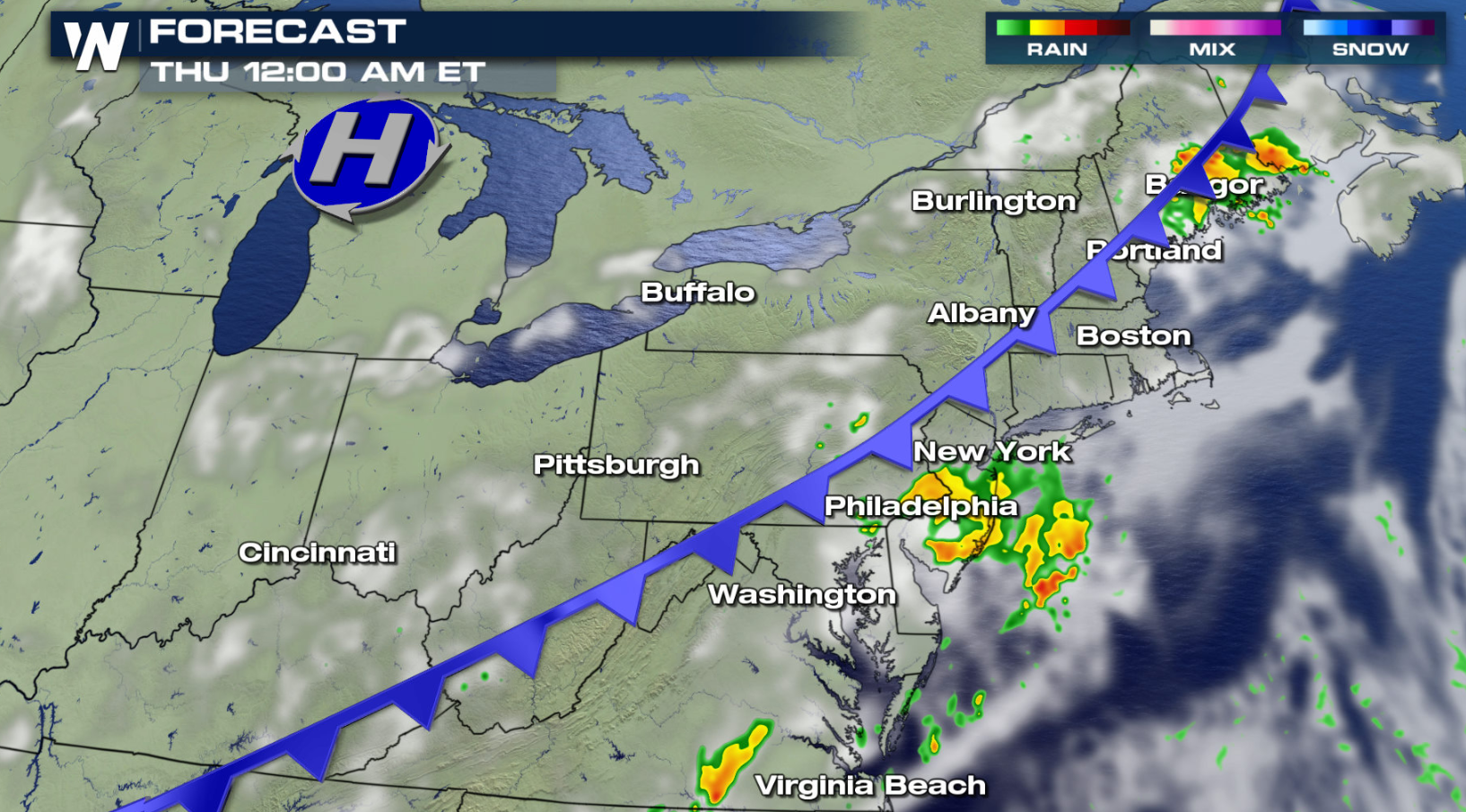 They timing for today's storms will be in the late afternoon and into the evening hours. The front will sweep offshore by the overnight.
Midwest Forecast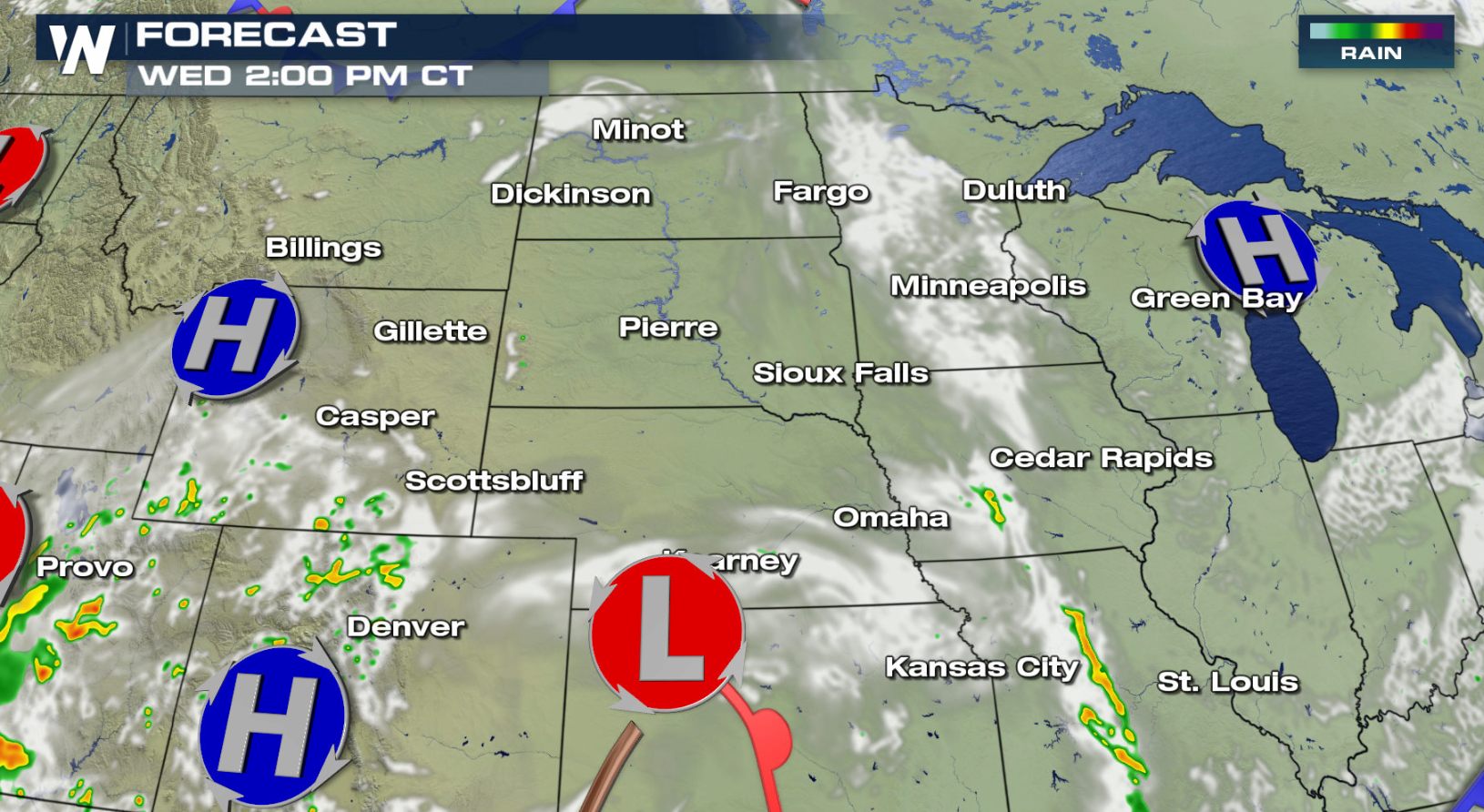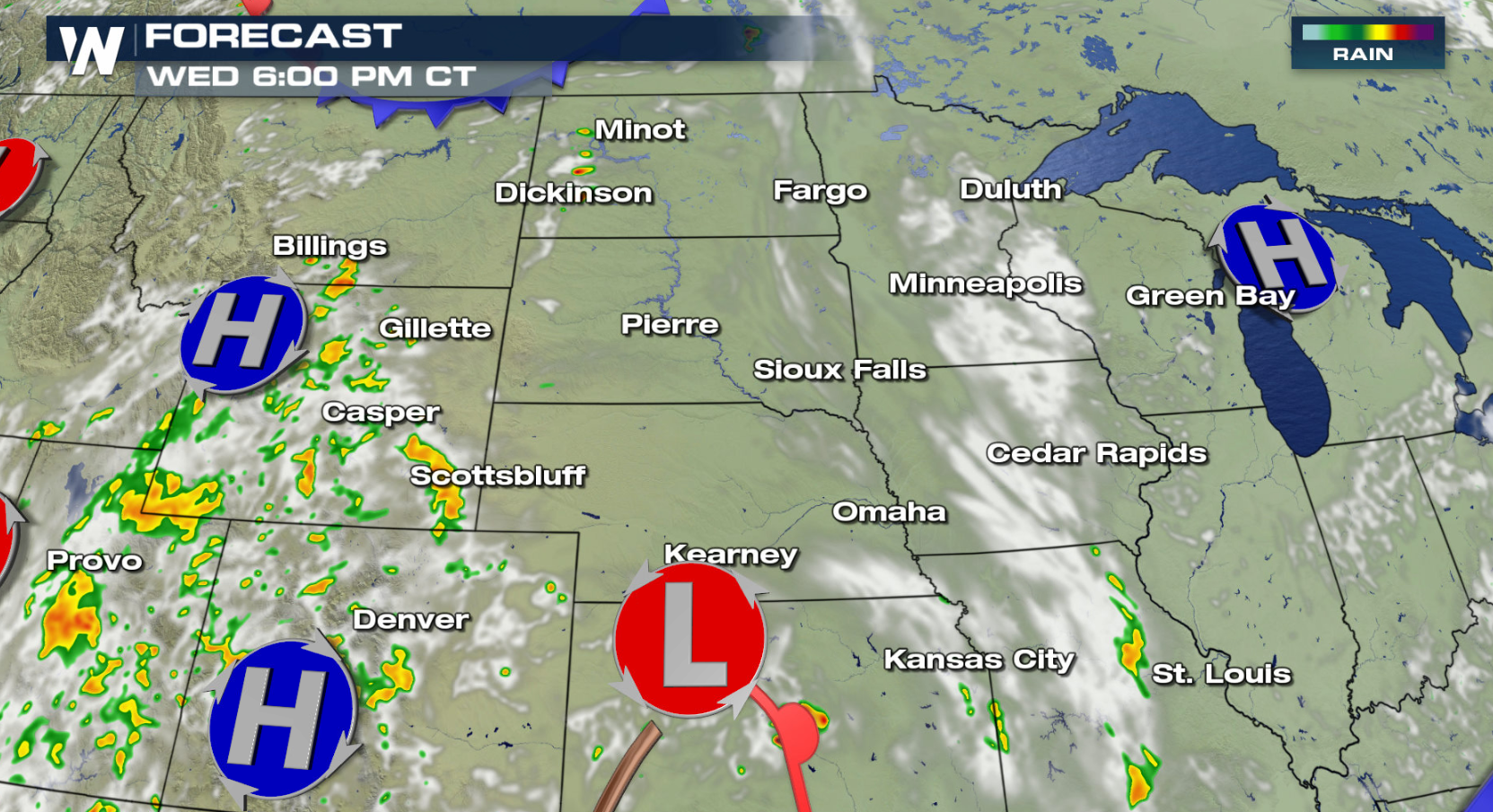 In the Midwest, a cold front will sweep out of Canada, creating a few severe storms in evening. A low and warm front in Kansas will produce a few strong storms along the Missouri River.