The low pressure system that brought severe weather to Texas and Louisiana Sunday is also bringing severe weather chances to the Tar Heel State today.  Areas of eastern North Carolina could see some damaging winds over 58 mph with today's storms. Here is the latest forecast.
Severe Outlook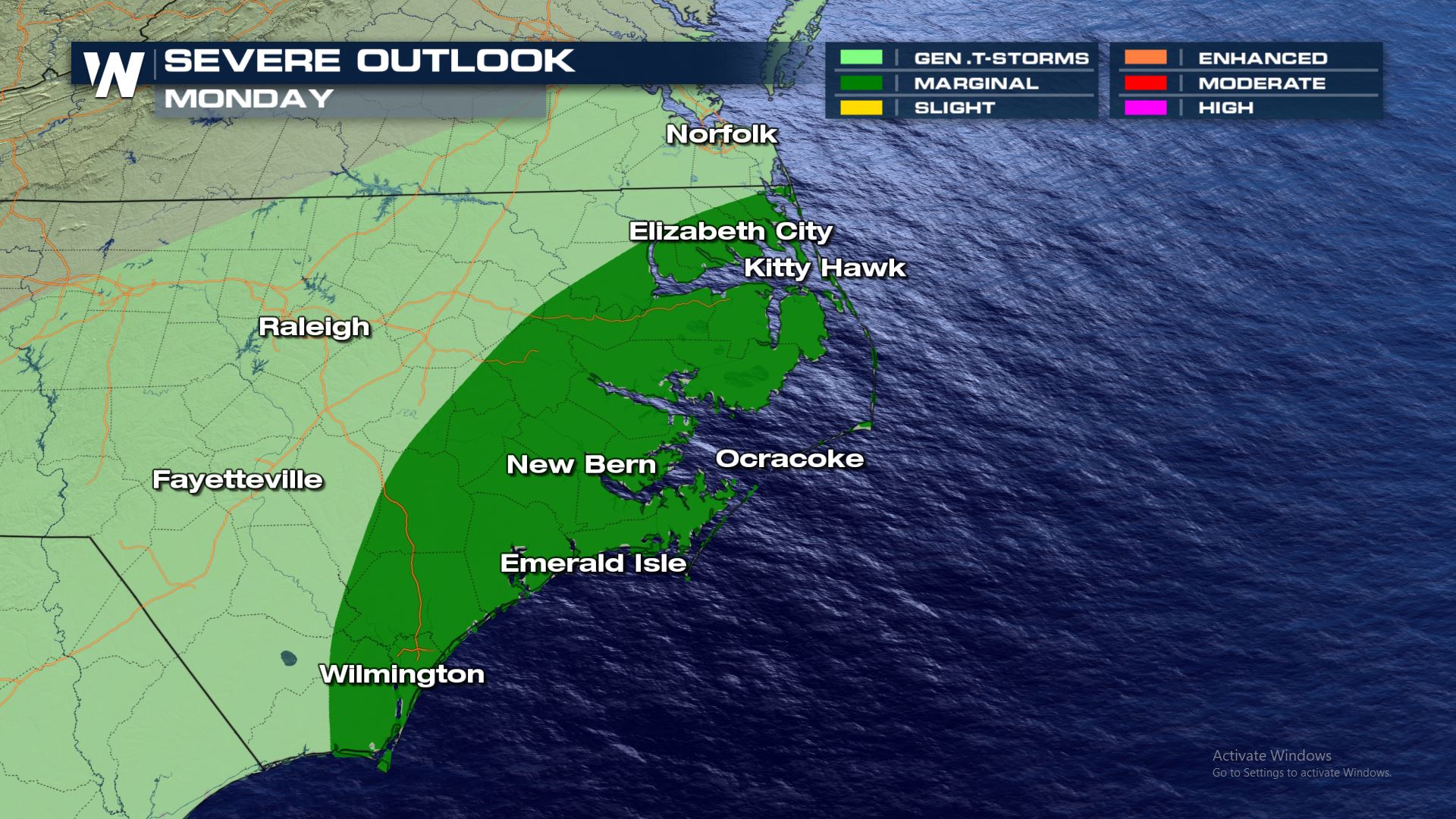 Both the Inner and Outer Banks of North Carolina could see heavy rain and damaging wind with today's storms. This will likely be an early afternoon chance with the severe risk diminishing for the second half of the day.
Severe Risks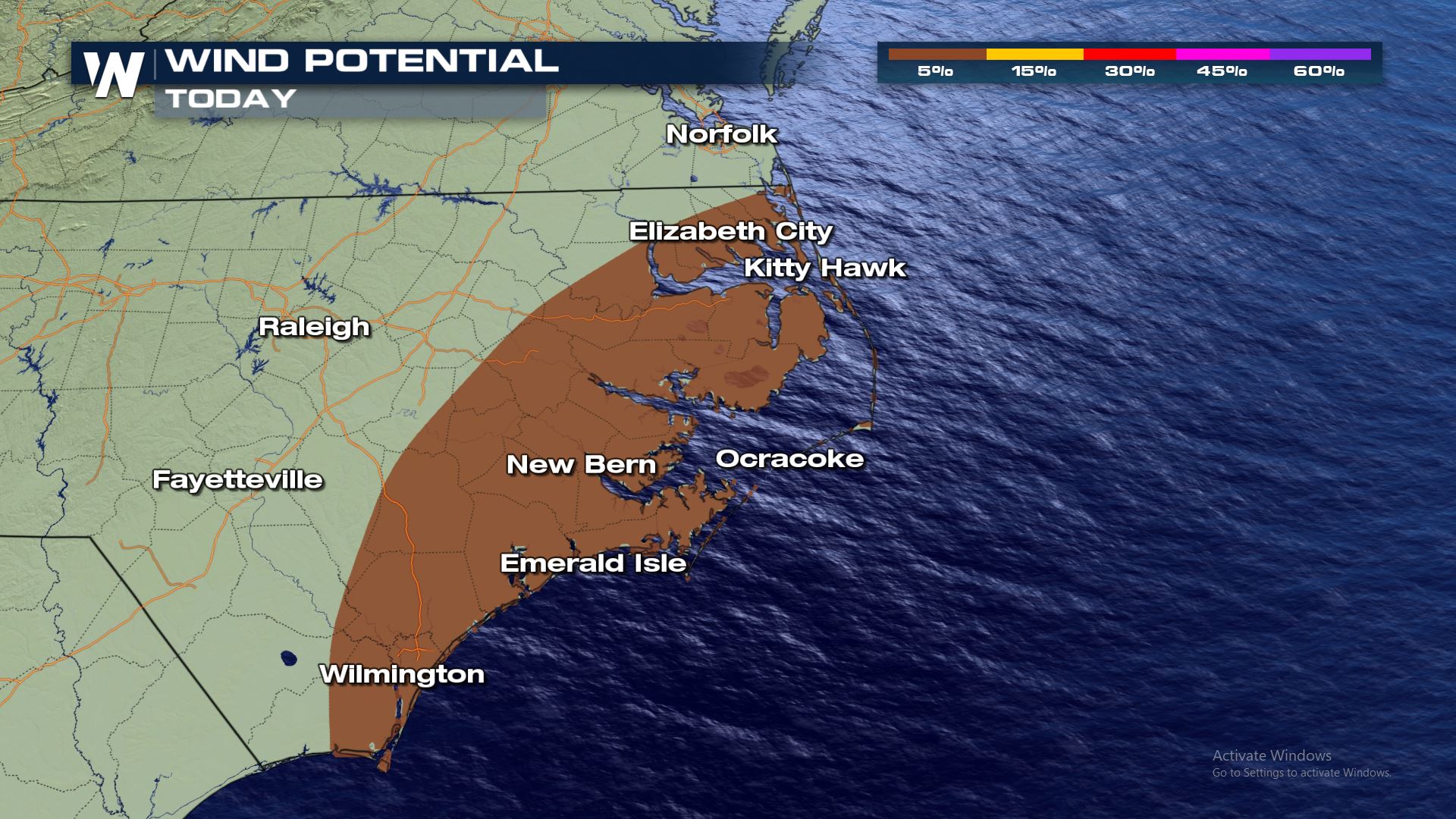 Damaging winds will be the main weather threat for cities like Wilmington, New Bern and Kitty Hawk. Some small hail will also be possible, but the hail size should be smaller than the severe requirement of 1" in diameter.
Forecast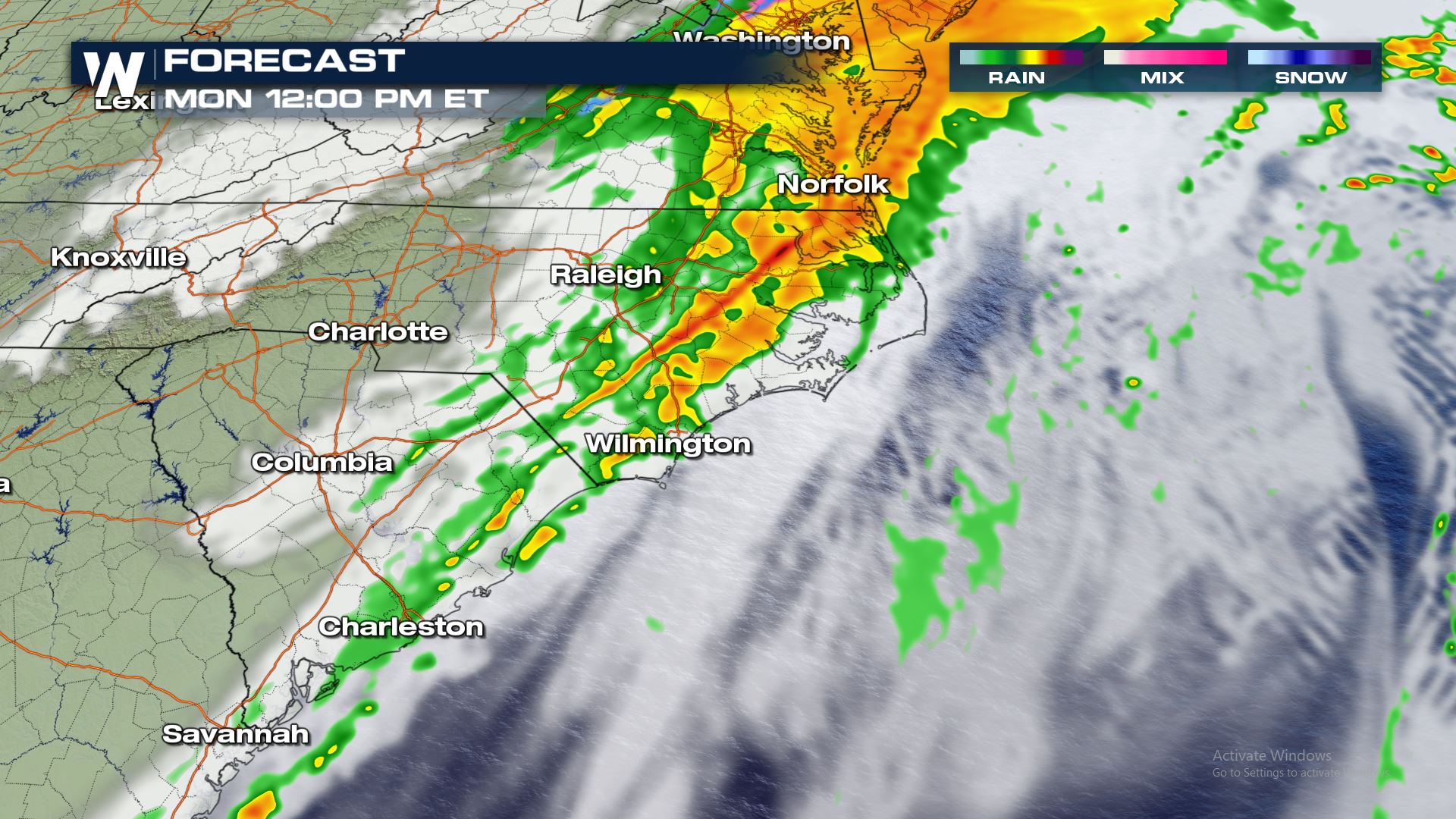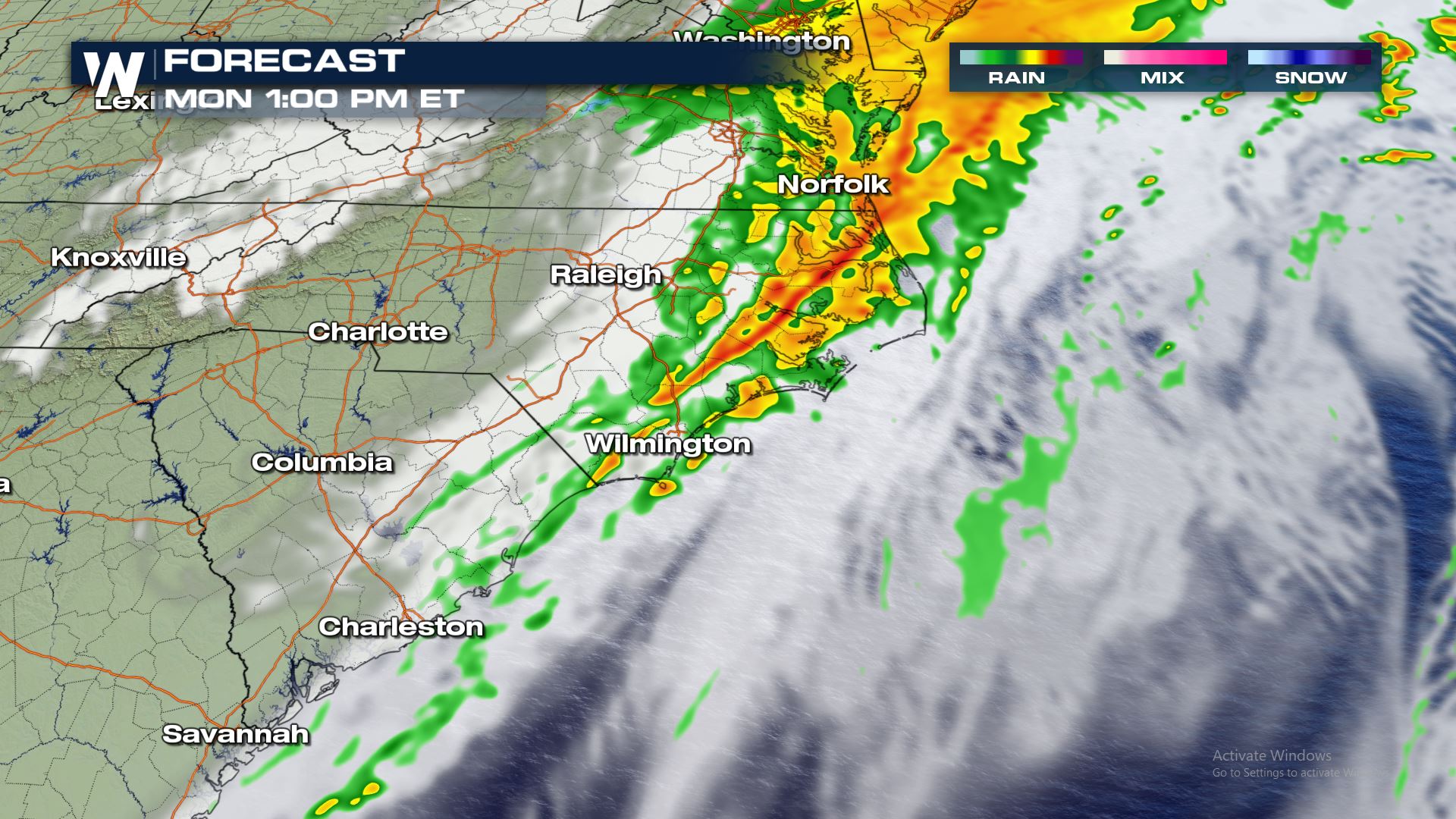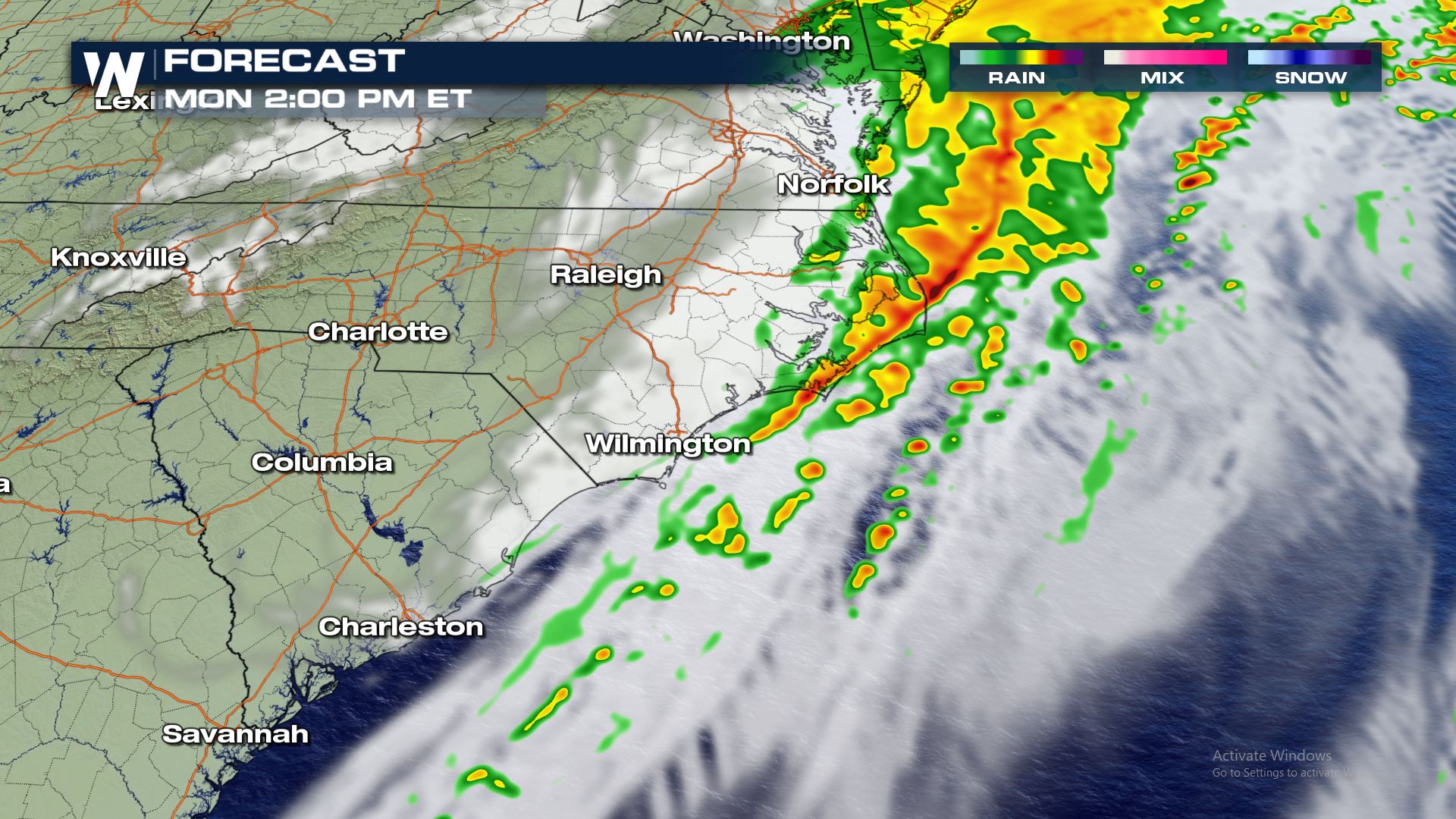 The latest timing has the storms quickly pushing through during the early afternoon before falling apart as the main energy heads out into the Atlantic. More updates are on the way on WeatherNation.