Thanks to the Arctic cold front that has moved through the Great Lakes, extreme cold temperatures continue to build over many states Tuesday morning.  Factor in the blustery northwest winds and temperatures will feel up to 35° below zero.  The wind chill lets everyone know how cold it feels on the human body when outdoors.  This is definitely something to take very seriously. Here is the latest forecast.
Alerts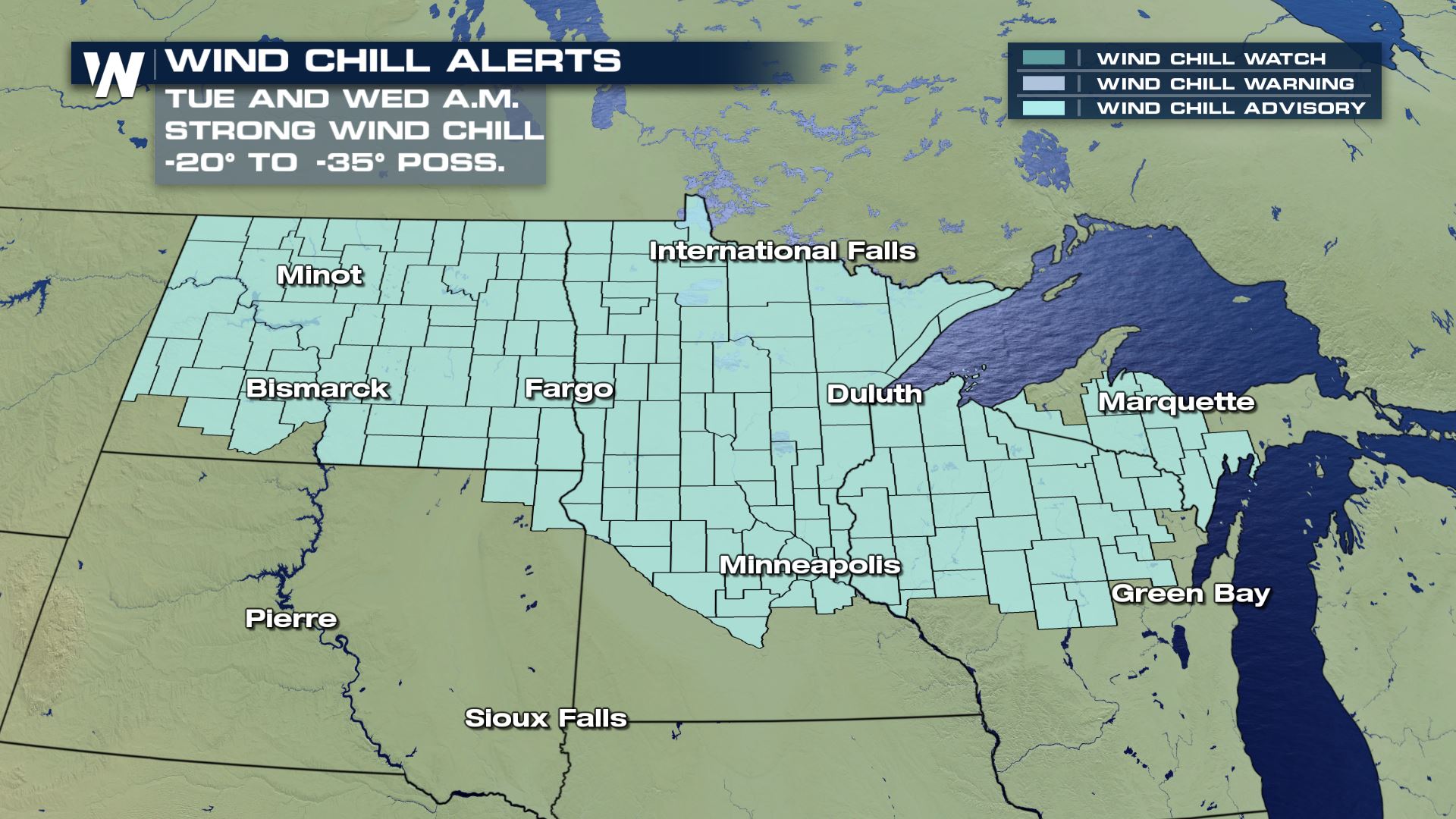 Wind Chill Advisories are in place from North Dakota to the Upper Peninsula of Michigan for both Tuesday and Wednesday morning.  This means frostbite potential will be high for these areas and you will need to wear all the appropriate clothing to protect yourself.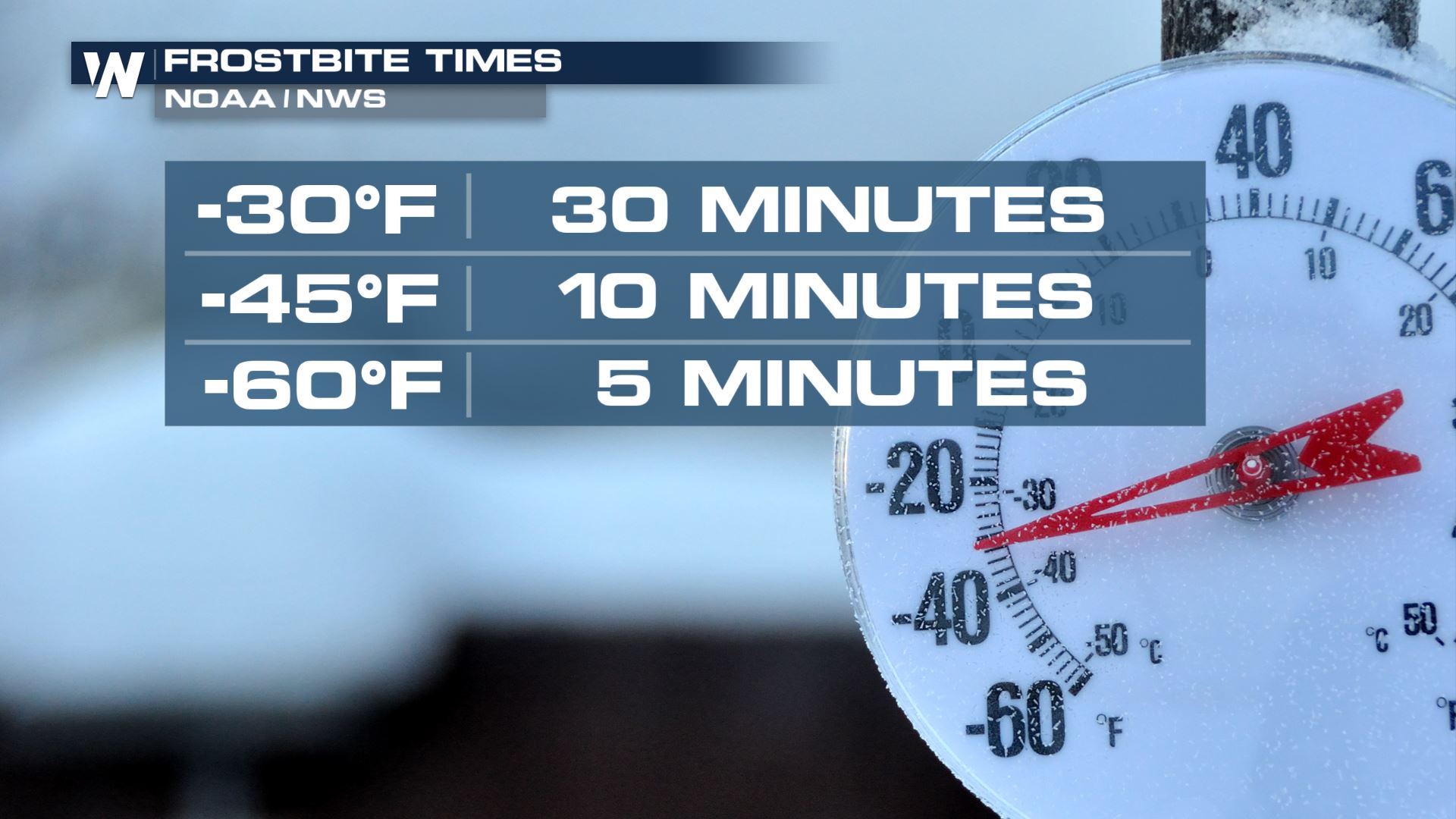 Wind Chill Forecast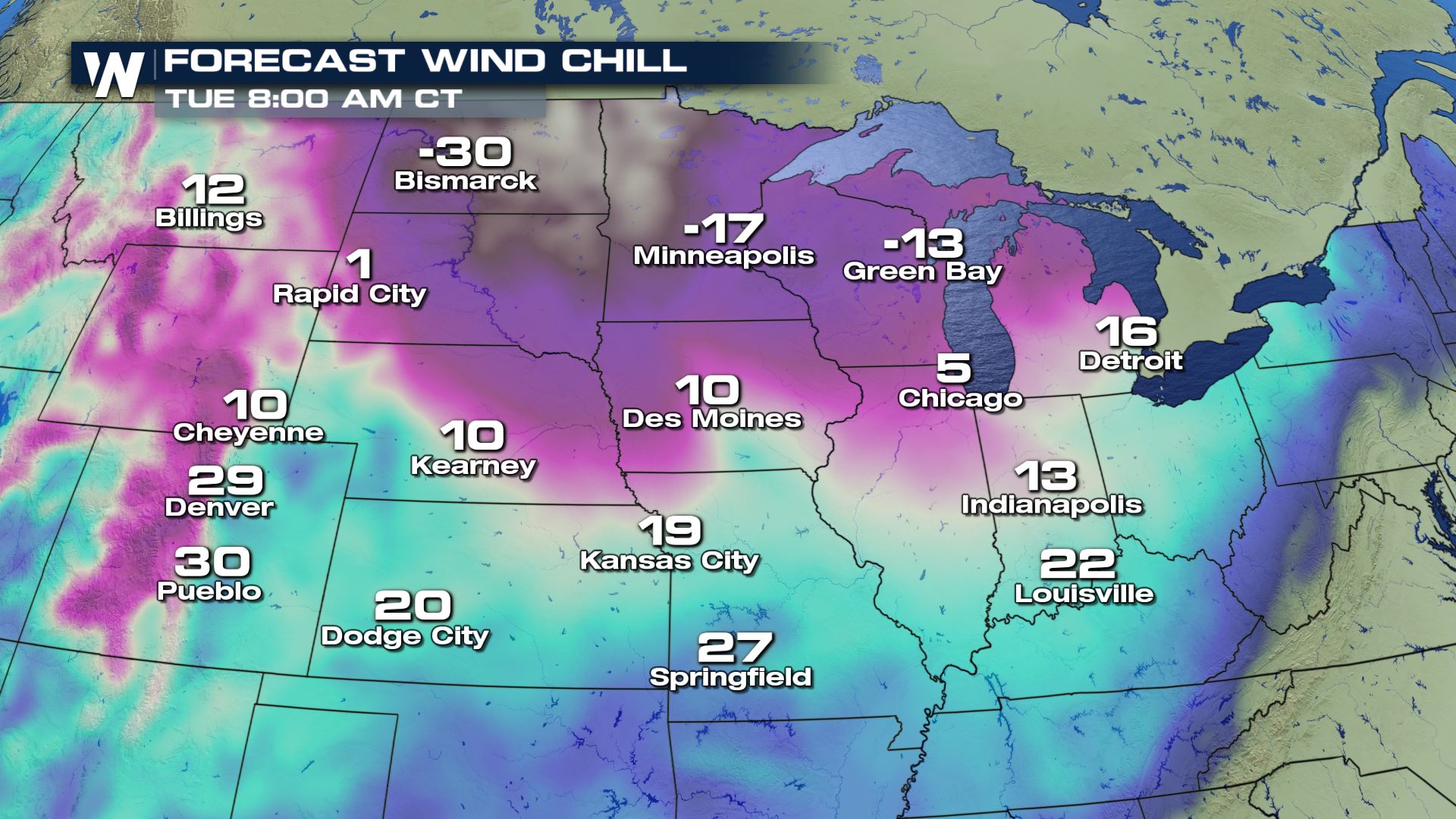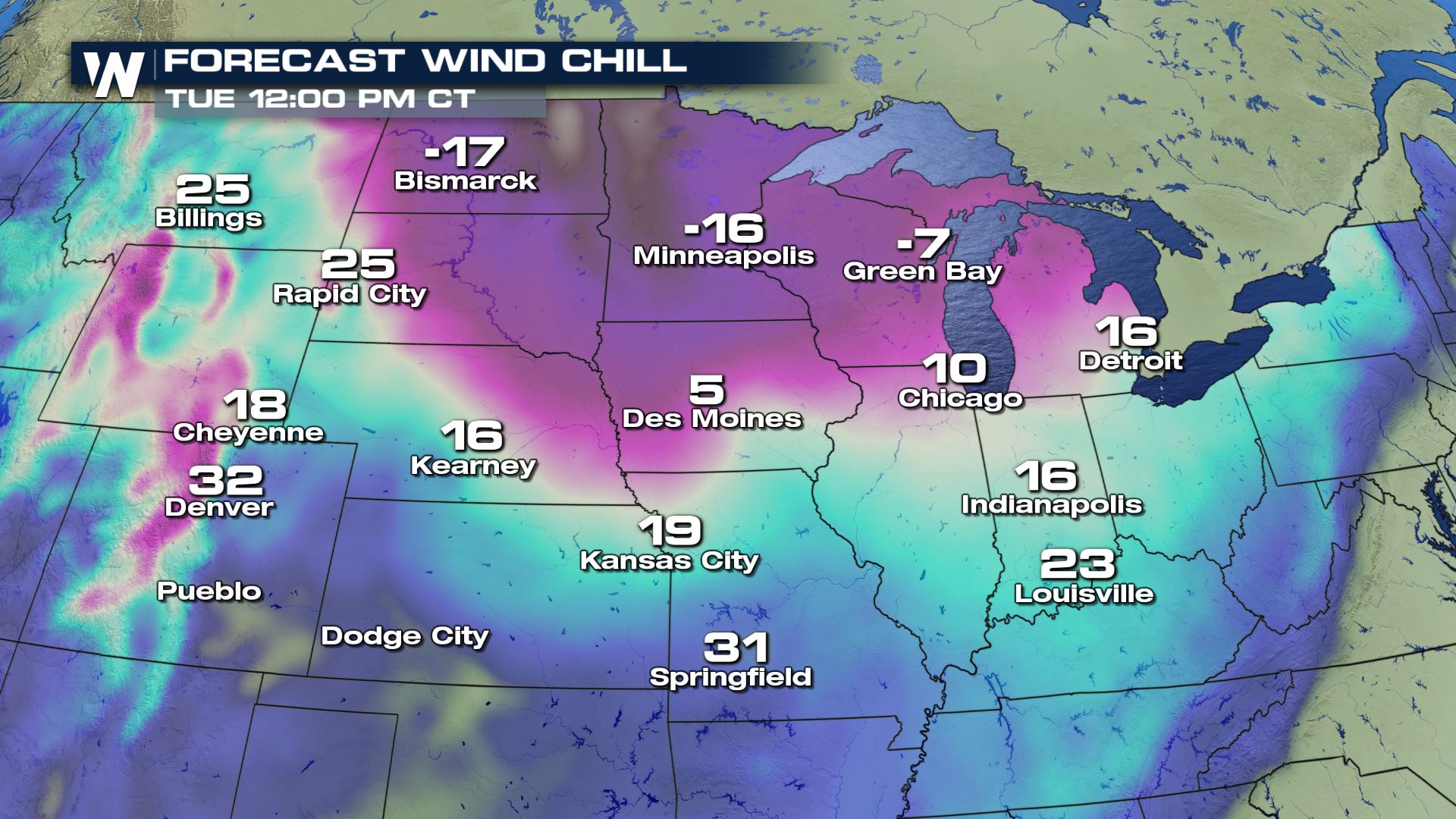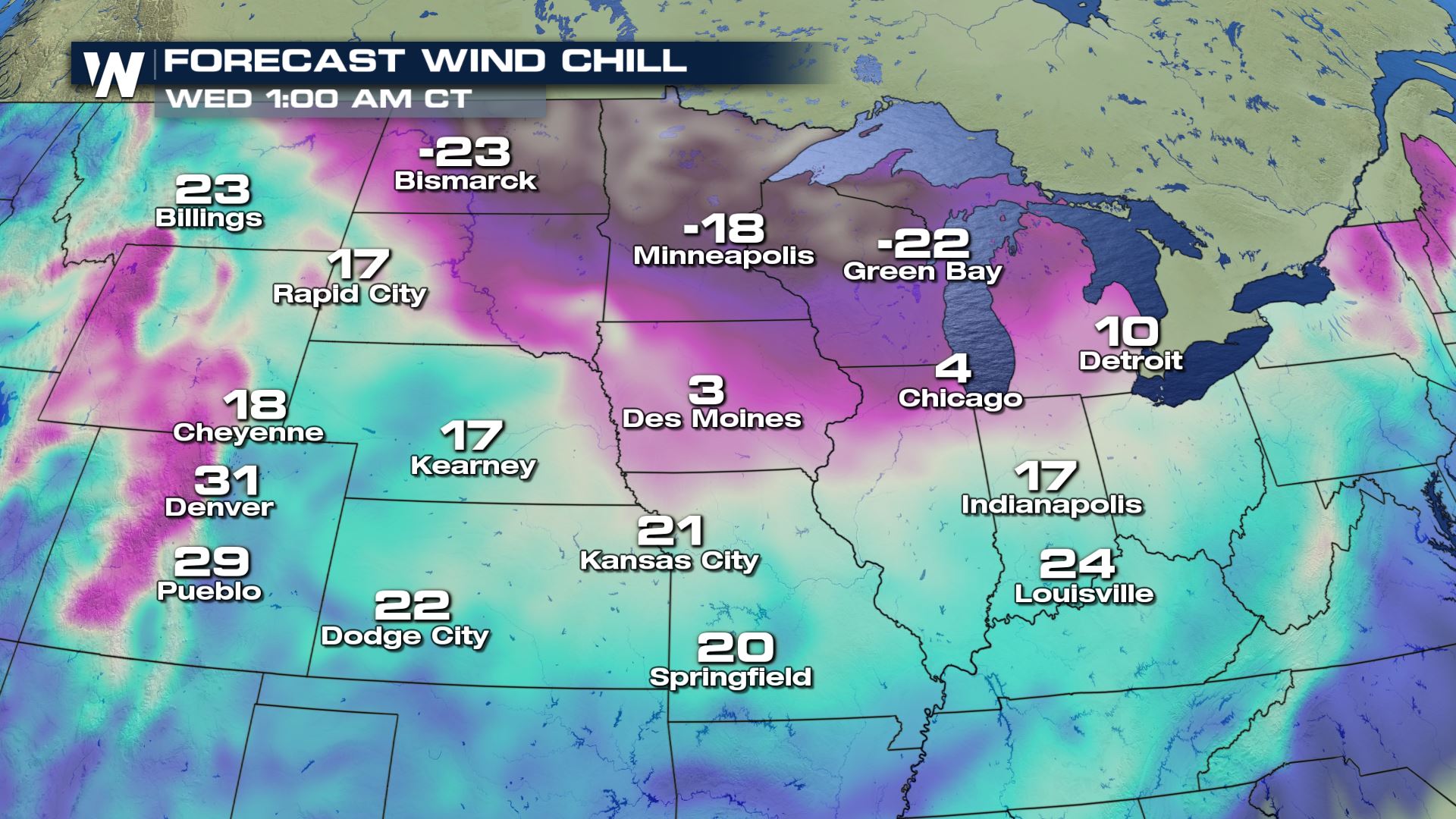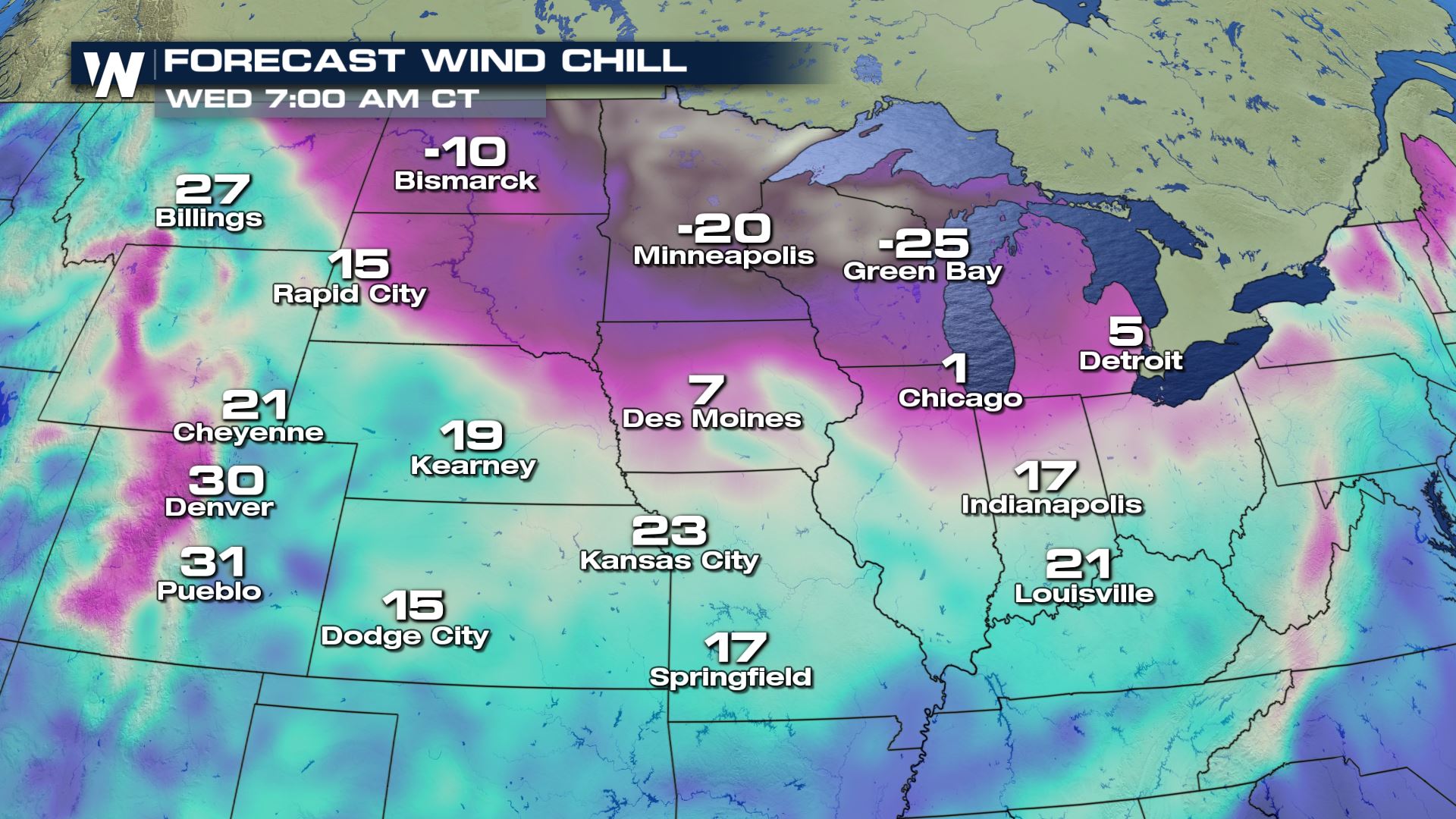 Based on our forecast cities like Minneapolis, Duluth and Green Bay could experience some of the more significant wind chill values.  Keep checking with WeatherNation for the very latest updates on the extreme cold.