The waterfront in Louisville, Kentucky, remained underwater on Monday, February 26, as the Ohio River was expected to crest in the afternoon. Despite that expectation, however, the river was forecast to remain at moderate flooding levels until Tuesday night, the National Weather Service said. https://twitter.com/NWSLouisville/status/968168755929993216 Heavy rain, including nearly three inches at Louisville airport on Saturday triggered the flooding. A crest of 36.1 feet would be the ninth-highest crest for the Ohio River in Louisville. This video shows a dumpster being towed in the floodwater in Louisville's waterfront area. https://youtu.be/dOKrsWZ2w7g Heavy rain inundated a large area from the Gulf of Mexico to the Great Lakes over the past week.  Cities all along the Ohio River—Pittsburgh, Cincinnati, Louisville, Evansville—were plagued with widespread flooding, as were many other areas throughout the eastern United States.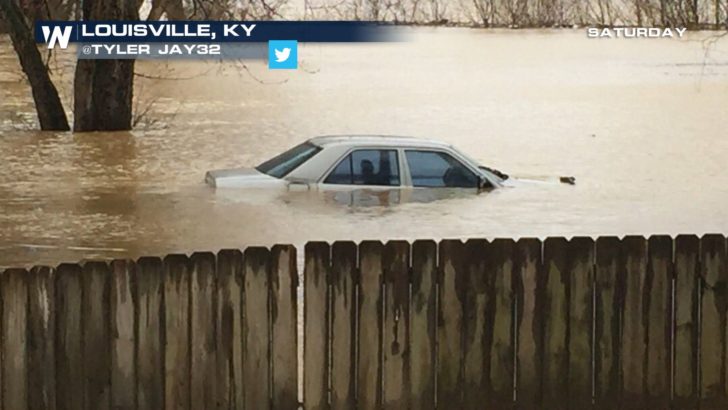 In fact, it was so rainy in Louisville, Kentucky that February 2018 is now the 
wettest February
 in recorded history.  Records began in Louisville in 1871.  A total of 10.47 inches of rain fell (as of February 25th).  This total surpassed the previous record of 9.84 inches that stood for 134 years!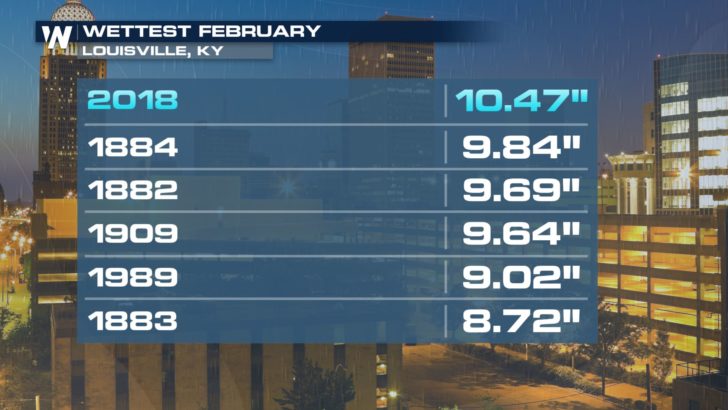 For more on Louisville's record setter, head here: https://media.weathernationtv.com/news/wettest-february-record-louisville/ For your local forecast, click
here
.