TUE UPDATE: Reports of increased sulphur dioxide in the atmosphere have been noted in the Rekyjanes Peninsula, which could mean that magma is getting closer to the surface. An eruption is still likely at this time but unknown of the exact placement of where the fissure will open
-----------------------------------------------------------------------------------------------------------------------------------------------------------------------------------------------
Numerous earthquakes shook the Reykjanes Peninsula of Iceland on Saturday prompting evacuations of entire towns due to the threat of volcanic eruption set off by the earthquake. Since last Saturday's evacuations, residents have been allowed to return to the town of Grindavík to retrieve personal belongings and animals, and to evacuate livestock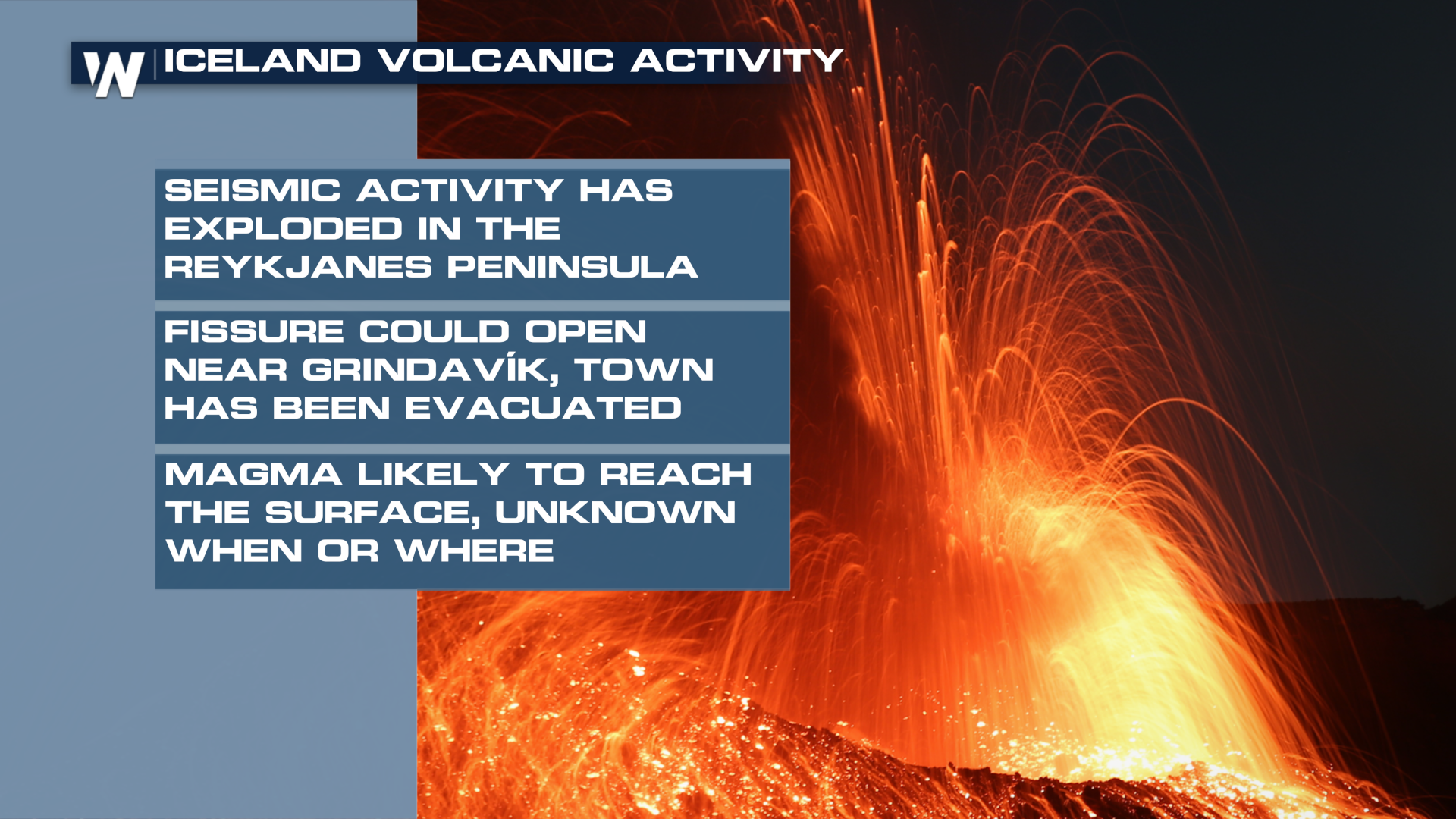 All 3,000 residents in the town of Grindavík, Iceland were successfully evacuated Saturday. The evacuation follows a swarm of earthquakes in the Reykjanes Peninsula, just south of the capital city of Reykjavík, which scientists say is due to an emerging magma tunnel running under the town of Grindavík. This is close to the popular Blue Lagoon hot springs, which announced a week-long closure until November 16th.
Thousands of earthquakes have swarmed the region since Friday, with more than a dozen earthquakes over 4.5 in magnitude. This has displaced the ground 3-4 feet in some places near the town of Grindavík, but up to 10-12 feet underground. Geophysicists in the country say there is still a lot of uncertainty about how much magma will reach the surface and where.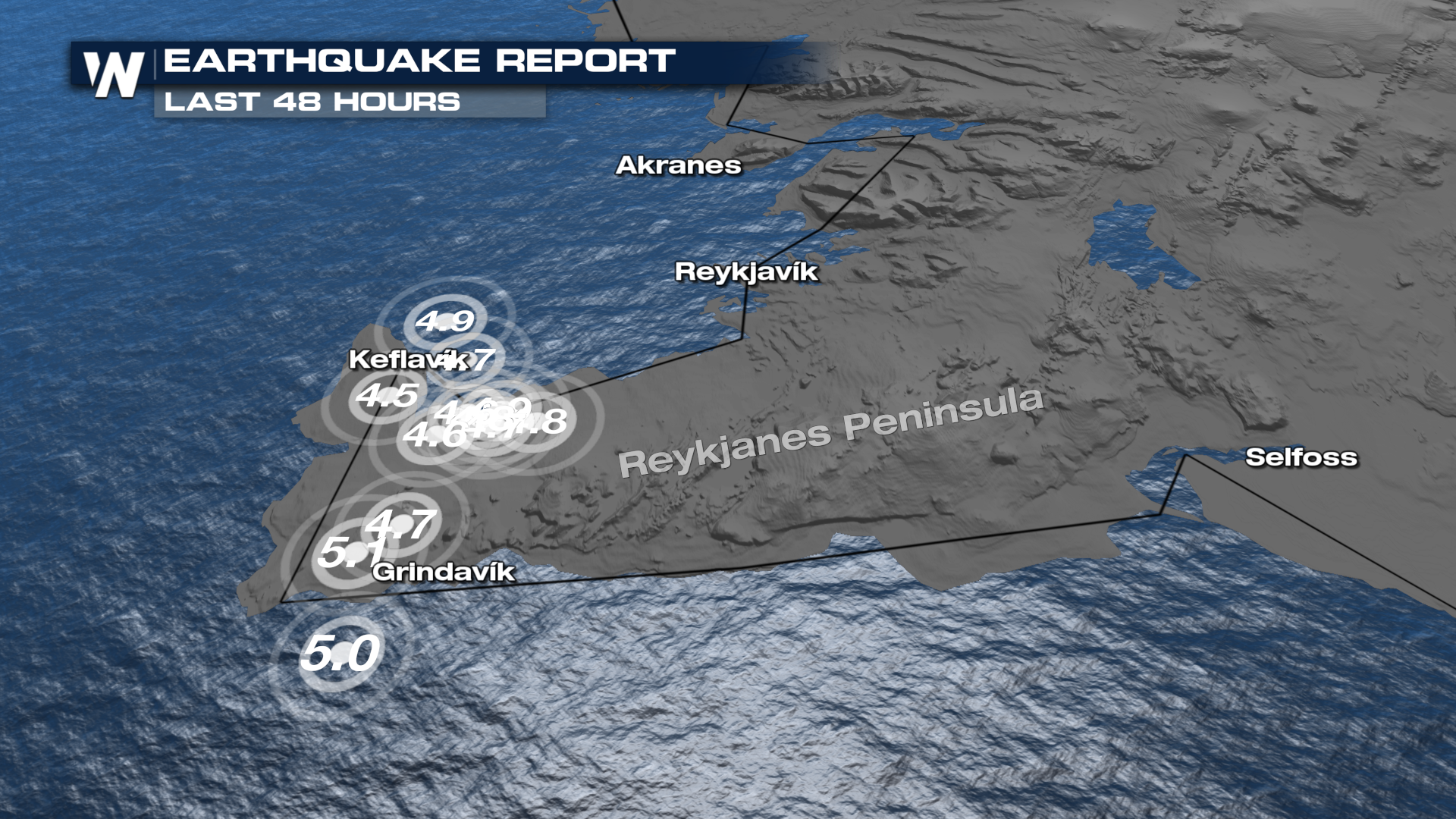 On Saturday afternoon, scientists at a status meeting said the probability of an eruption had increased. They say the extent of the magma tunnel is significant and it is approaching the surface. The most recent information can be found here. This region has seen several eruptions from the nearby Fagradalsfjall volcano in the last few years, as several magma tunnels formed under the peninsula. This system lies just to the west of that Volcano.


You can follow along to the latest updates on the Icelandic Notional Broadcast Service blog.