The National Weather Service Atlanta/Peachtree City office confirmed an EF-1 tornado hit the town of Social Circle, Georgia Wednesday evening. Multiple homes were impacted, with several trees down blocking area roadways. The NWS estimated wind speeds at 100 mph for the twister in Dalton County. The surge of tropical moisture not only cause gusty wind and tornado damage, but multiple counties experienced flash flooding as well. The stalled out front and tropical moisture associated with this system will likely stick around through at least Friday.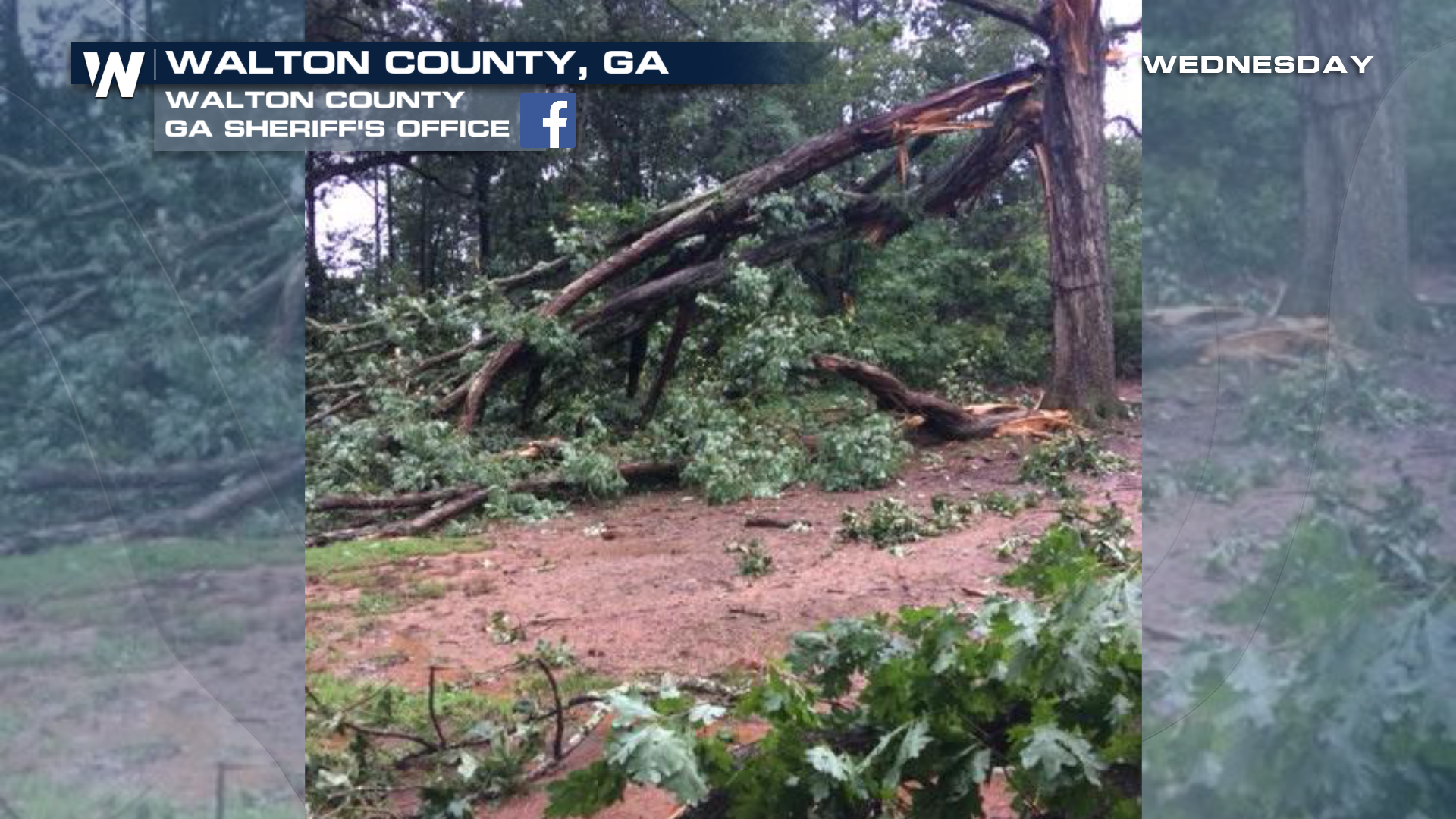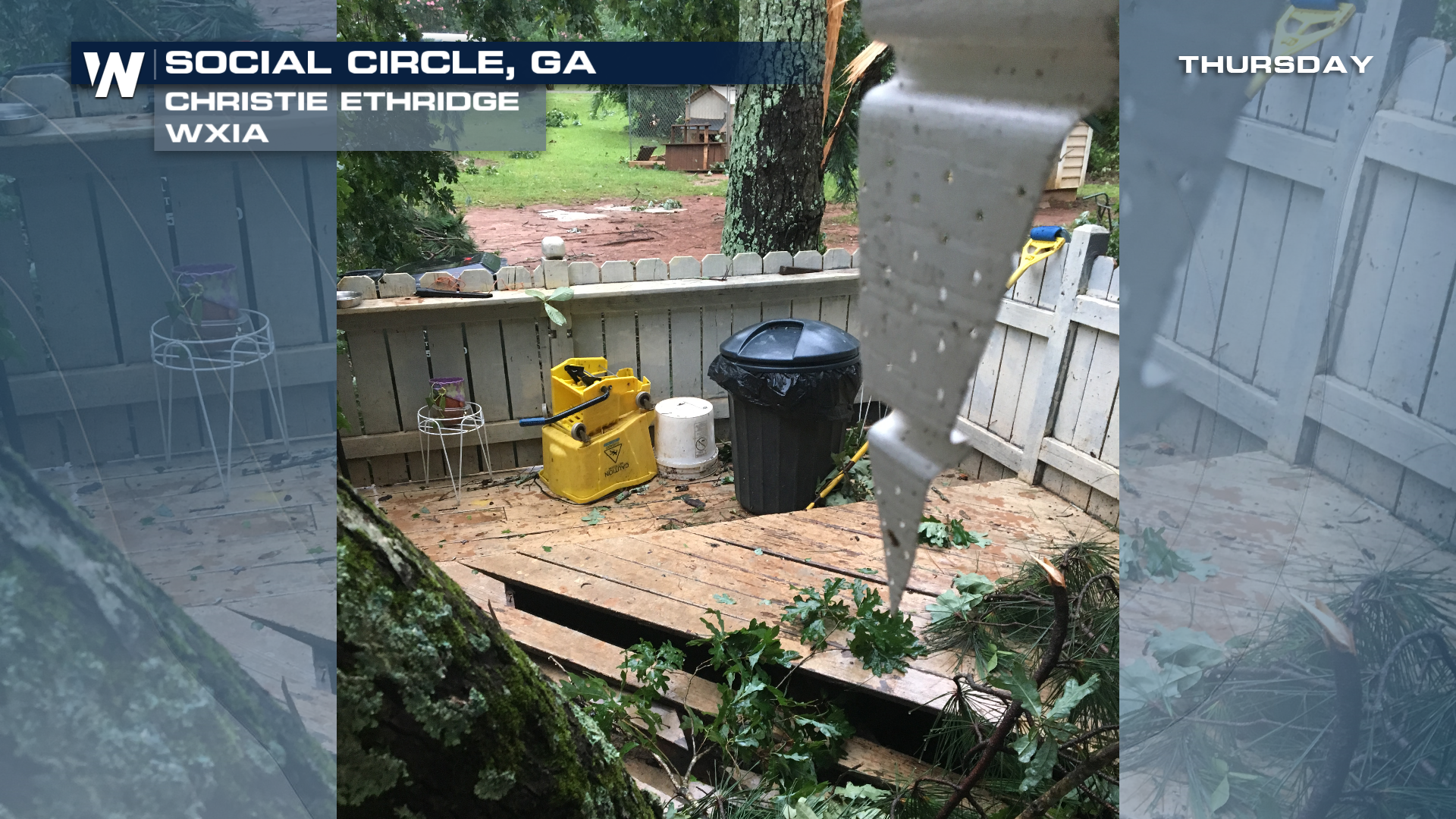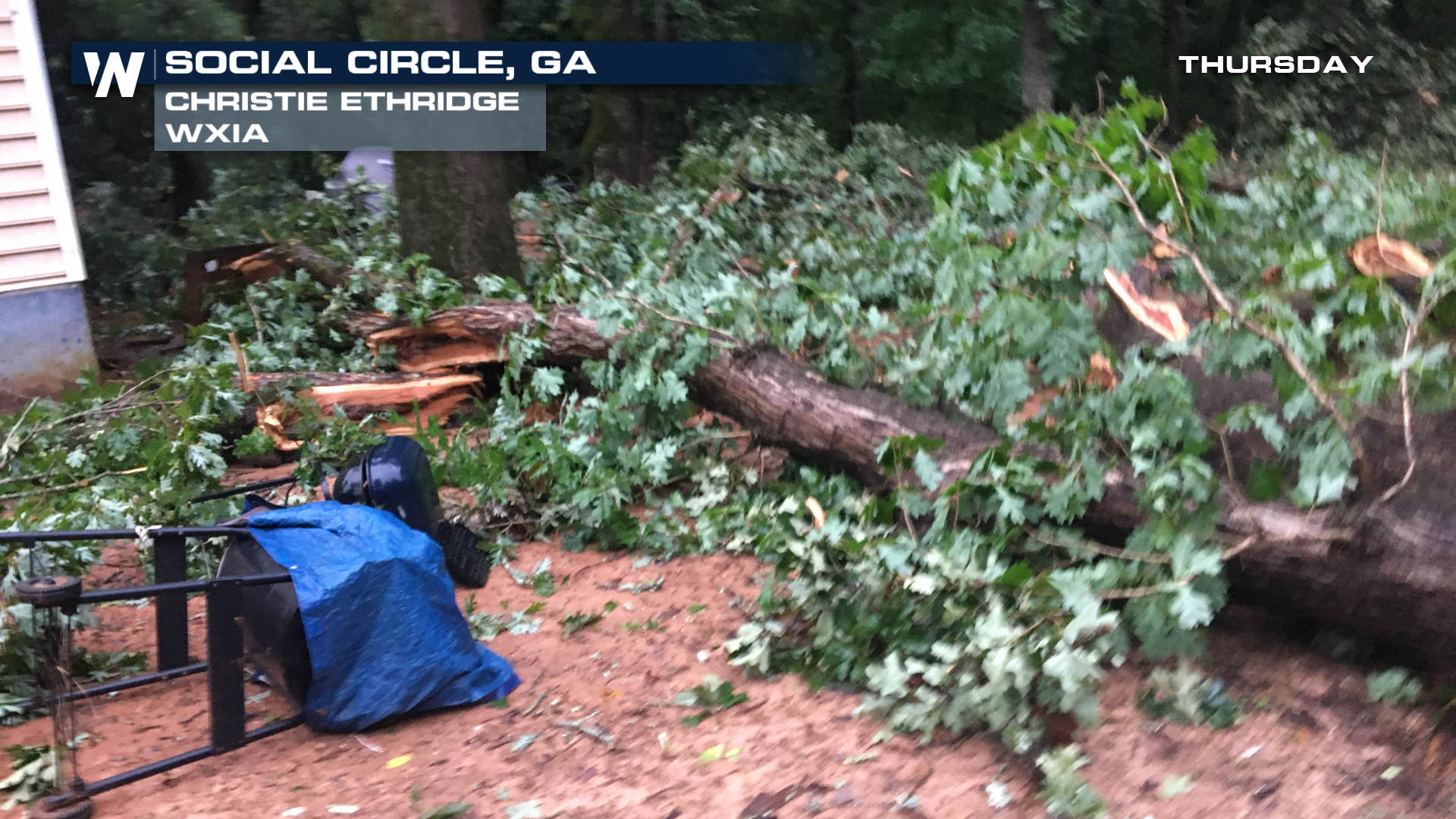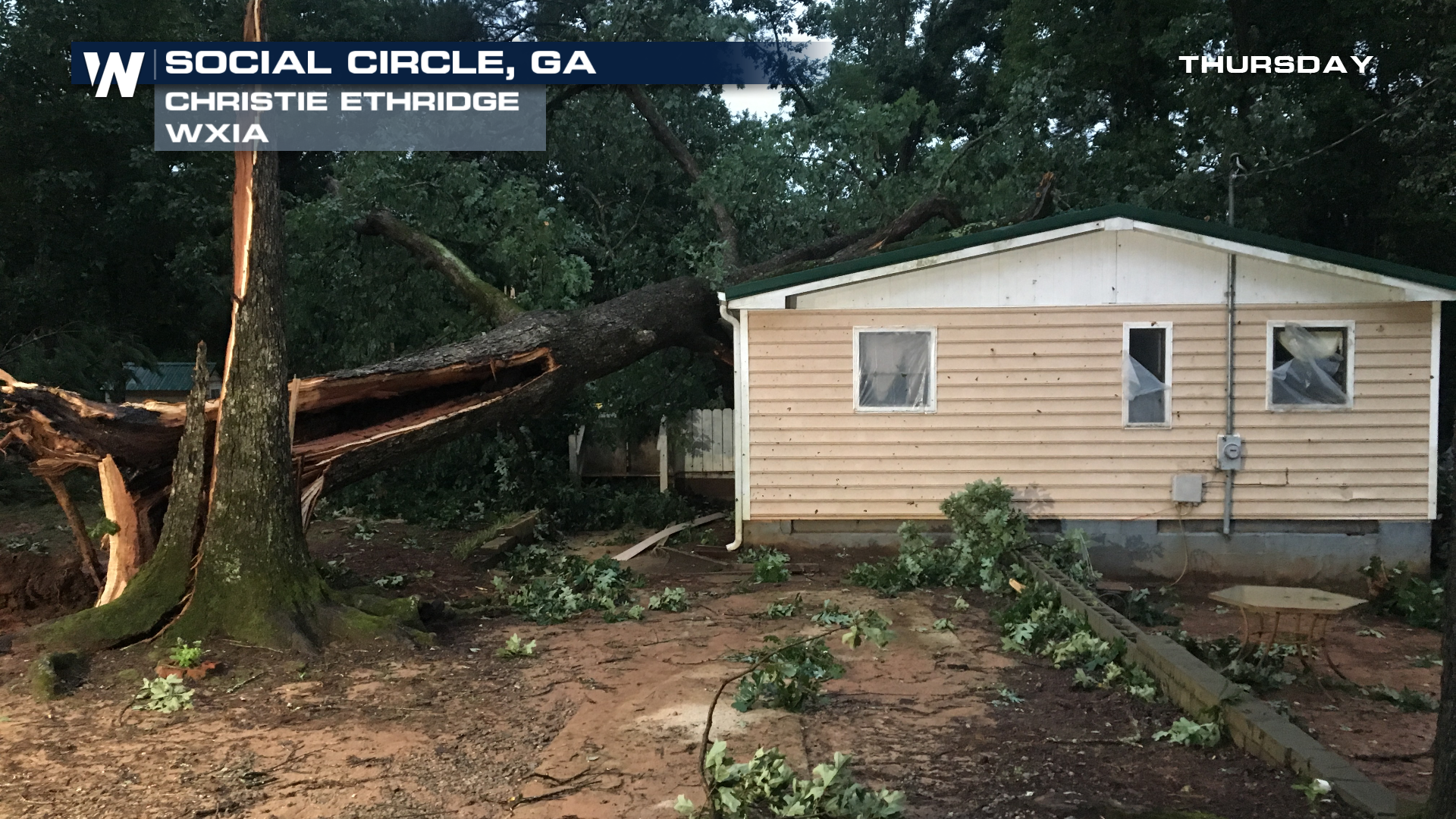 More details on the impacts of this storm from
our affiliate WXIA can be found here
.