https://www.facebook.com/WeatherNation/videos/10156534134589874/ A Flash Flood Emergency was in effect for Ellicott City, Maryland, Sunday evening after extreme flooding was seen throughout the city. The extreme flooding prompted multiple water rescues Sunday evening and there was a report of one person missing within the flooding early Monday morning. https://www.facebook.com/WeatherNation/videos/10156534196104874/ Rushing floodwaters collapsed building within the city, according to reports. Officials urged all citizens nearby to seek higher ground immediately as another round of flood waters were imminent. https://www.facebook.com/WeatherNation/videos/10156533379604874/ The downtown area is experiencing rushing flood water taking everything in it's path down Main Street. Officials are now reporting the flood water reaching the second story of some of the downtown buildings.  Many are saying this is already worse than the "1,000 year flood" that occurred in July of 2016.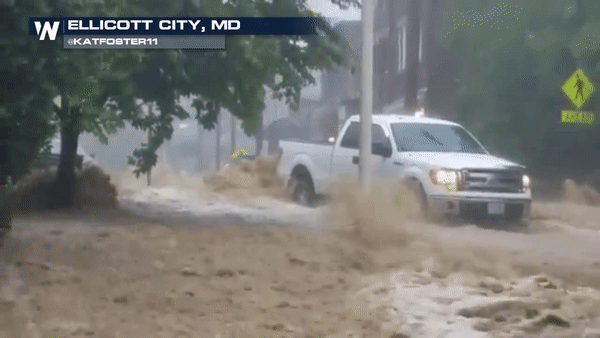 On Sunday evening, the National Weather Service office in Baltimore said that the Hudson gauge situated on the Hudson Branch is  currently 3 feet over flood stage and the worst is yet to come.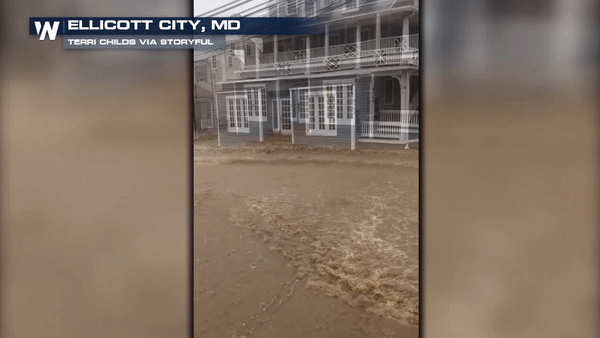 The flooding occurred due to a stationary front that remained draped across the area. Slow moving showers and storms continued to train over that area.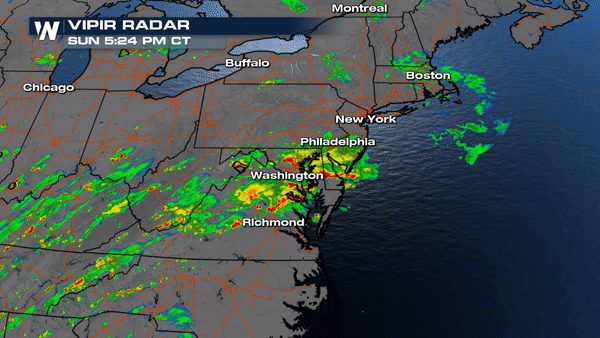 WeatherNation's John Van Pelt will provide live updates from Ellicott City on Monday. Stay tuned to WeatherNation for the very latest.