Strong winds ahead of a cold front led to the explosive growth of the East Troublesome Fire in Colorado Wednesday into Thursday. The fire was listed at just under 20,000 acres early Wednesday, but strong winds led to spread rates as high as 6,000 acres per hour Wednesday night. By Thursday morning, the fire had grown more than 100,000 acres in just 24 hours toward the town of Grand Lake and the Western Entrance to Rocky Mountain National Park. Officials announced on Thursday morning that the entire park has been closed due to the fire activity and thick smoke. https://twitter.com/WeatherNation/status/1319323128368041985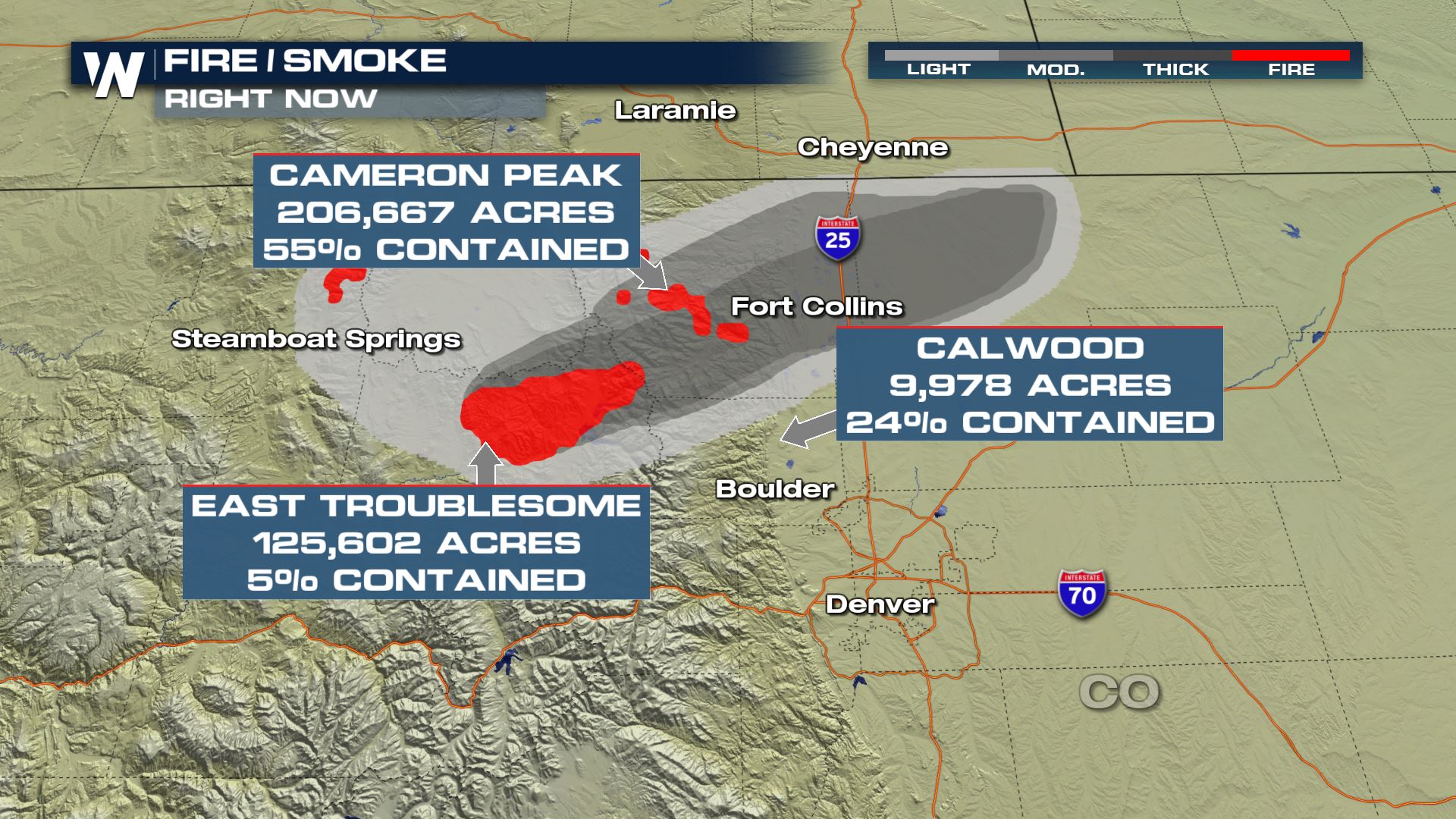 The new acreage of the fire is just over 125,000 acres, making it the fourth largest fire in state history. 3 of Colorado's top 5 largest fires have occurred this year.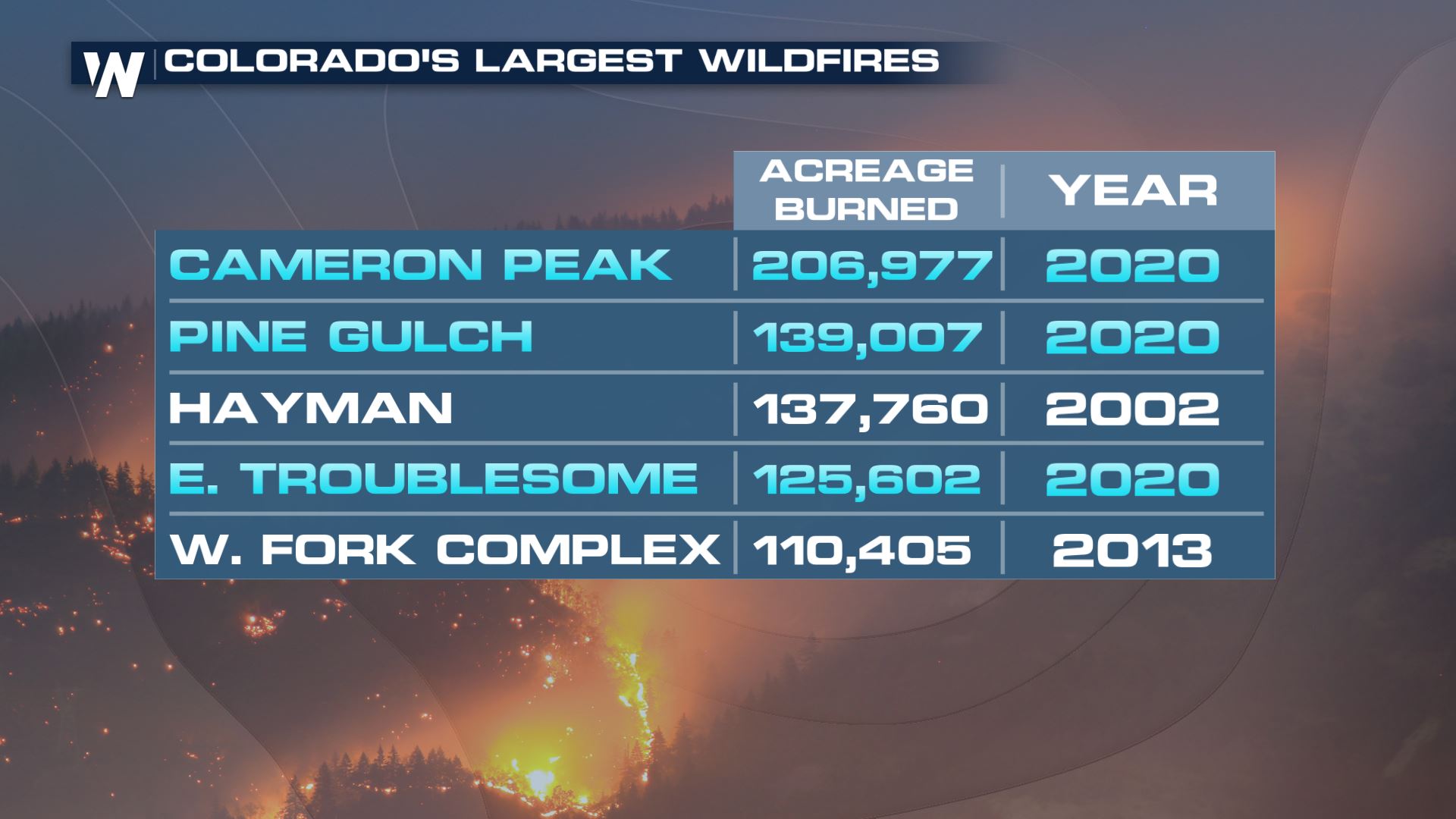 A new wildfire began midday Saturday in northern Colorado and grew at an explosive rate because of a strong, gusty wind. The Calwood Fire is burning in Boulder County, Colorado. Numerous roads were closed and evacuation orders were sent out shortly after the fire began. The fire is the latest in a number of wildfires actively burning across the state of Colorado right now. Containment is now around 24% and growth has slowed, but the fire has burned over 9,000 acres. Air quality alerts have been issued for the following counties in Colorado, including the Denver metro, to account for the smoke and air particulates that may bring health hazards.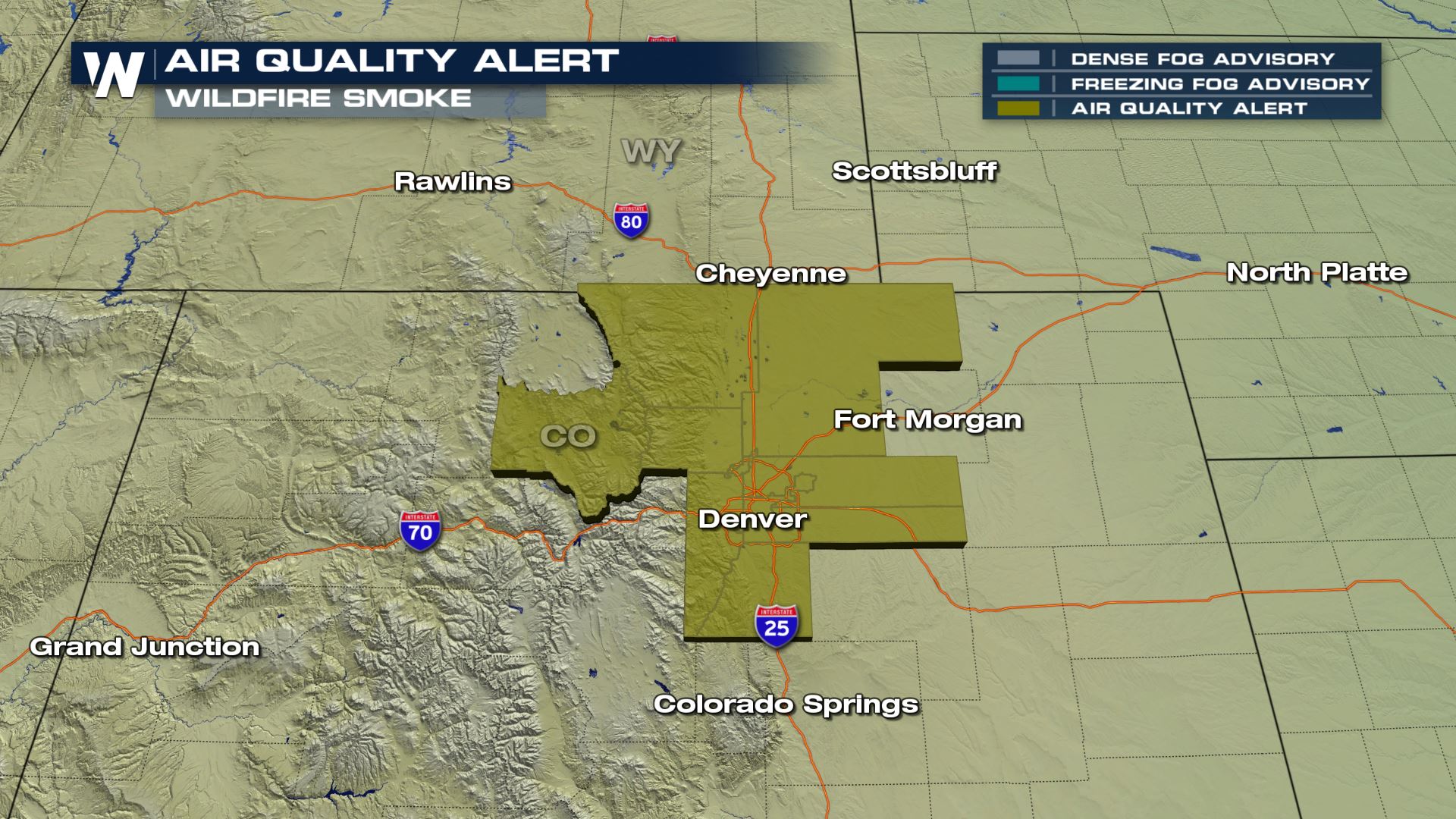 Please consult your local emergency management office and local authorities for more evacuation and closure information. Meanwhile, wildfires continue to torch acres of land across California where the smoke plumes are worsening air quality.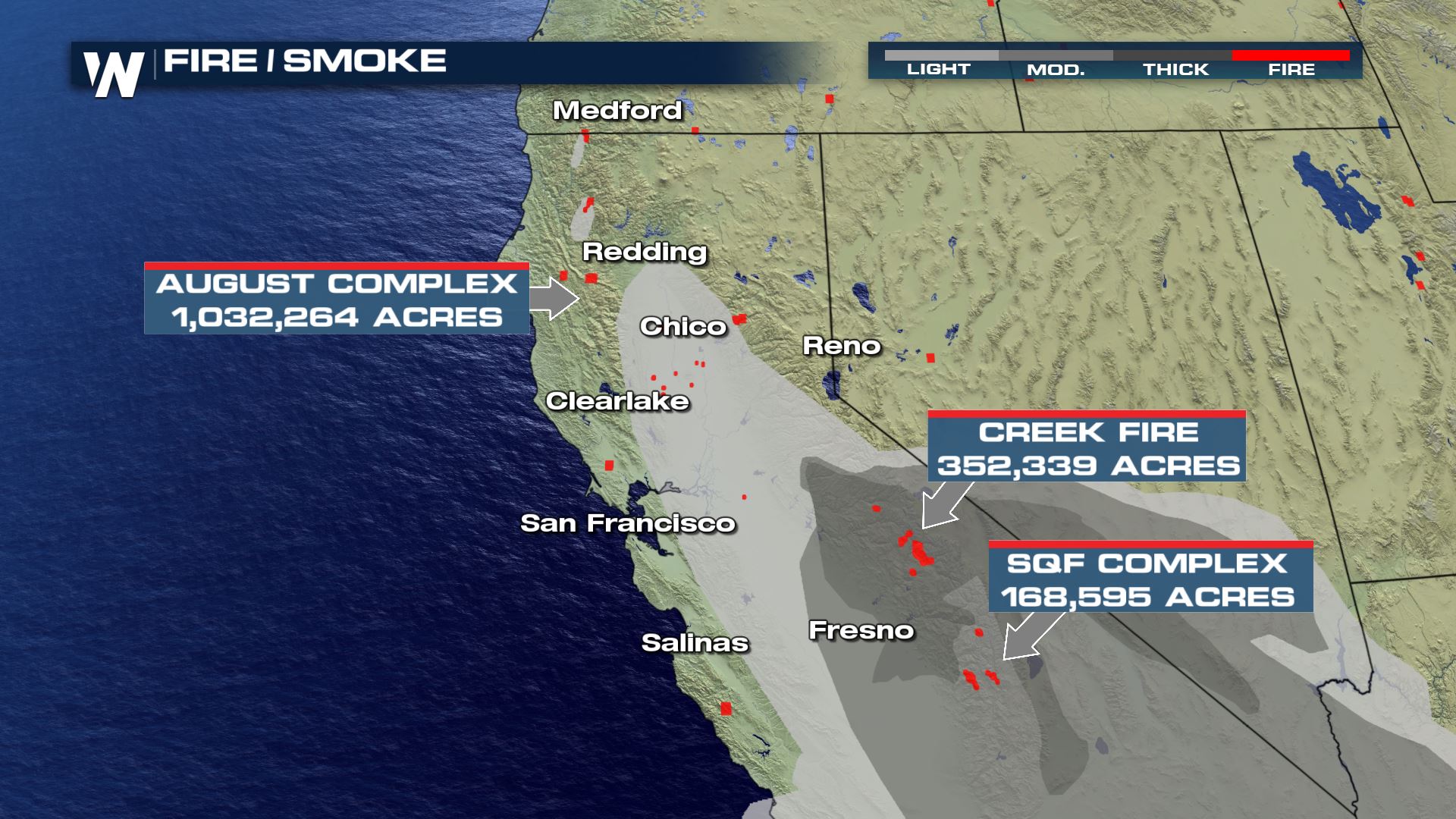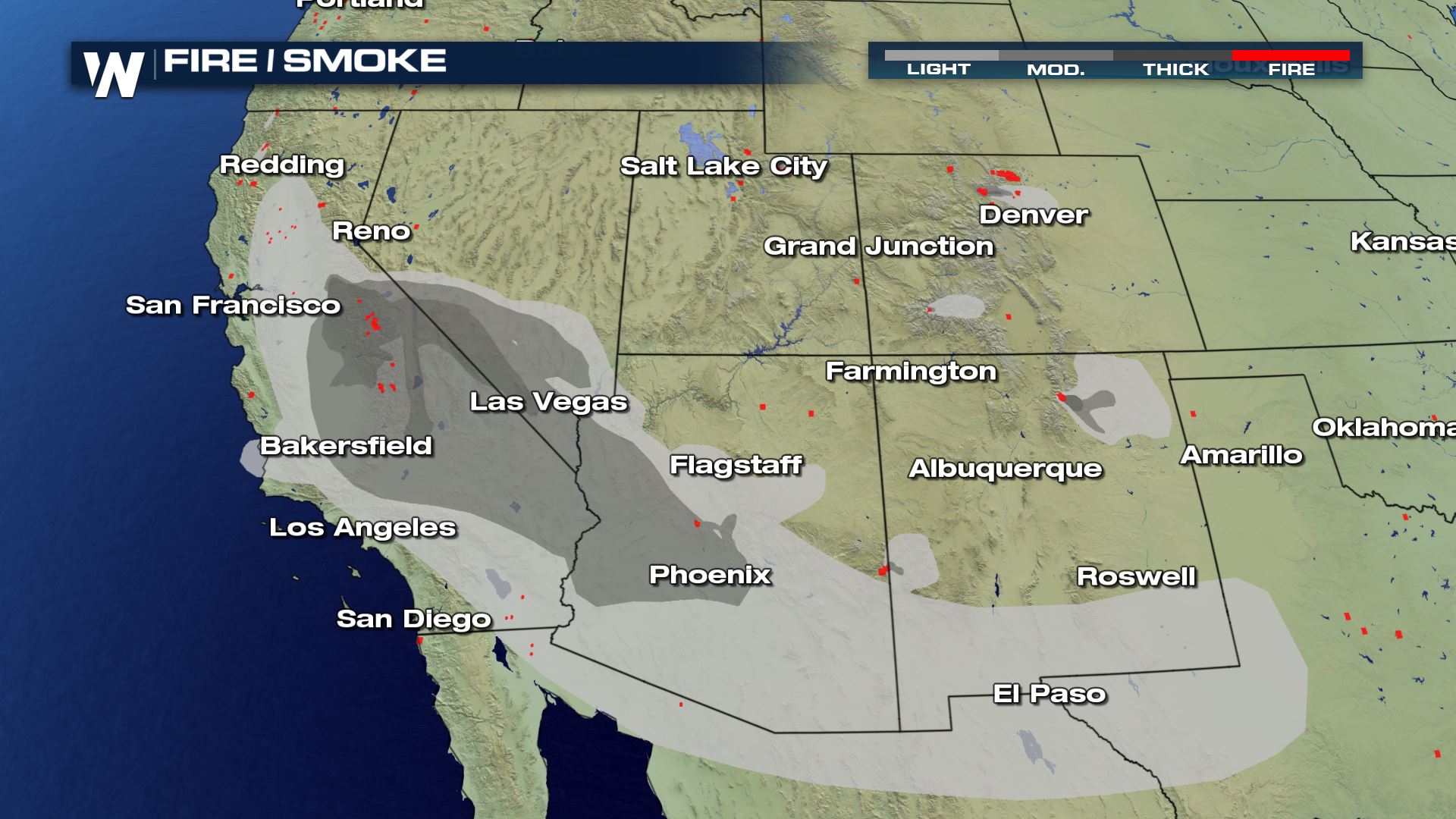 It will be another day of high fire danger in parts of the Southwest. Dry, gusty wind will fan the flames once again. Areas with fire weather alerts are sensitive to rapid fire growth, so please do your part to prevent any new fires from sparking.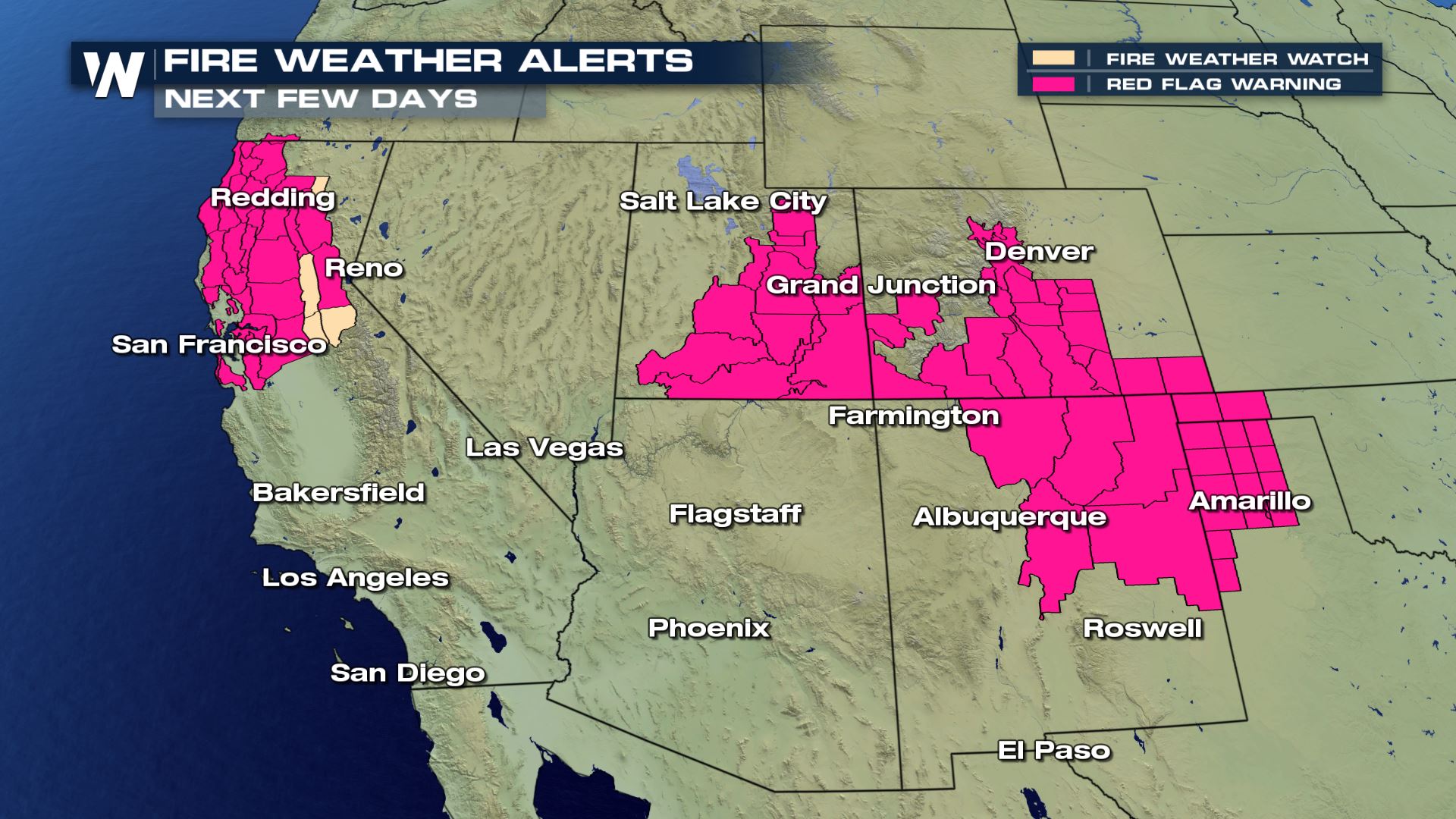 Some relief from the high fire danger is forecast. This applies to the wildfires occurring in Utah and Colorado specifically. A cold front will bring colder temperatures, higher relative humidity, and light rain and snow Thursday night to Friday.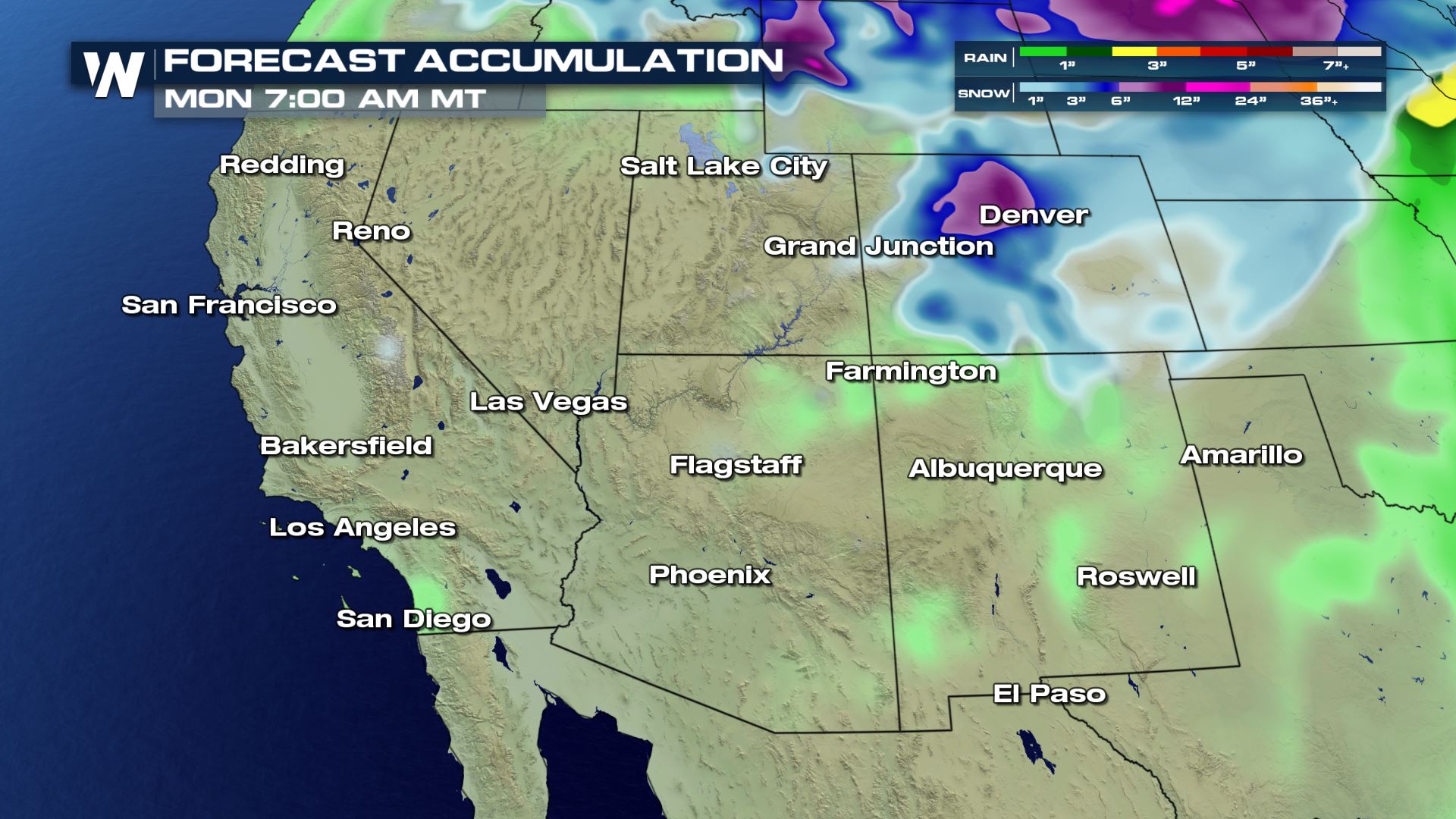 A stronger storm system will bring beneficial moisture to most of the Four Corners region Sunday and Monday, October 25-26. For this area, it will be the most widespread and the heaviest precipitation in more than a month.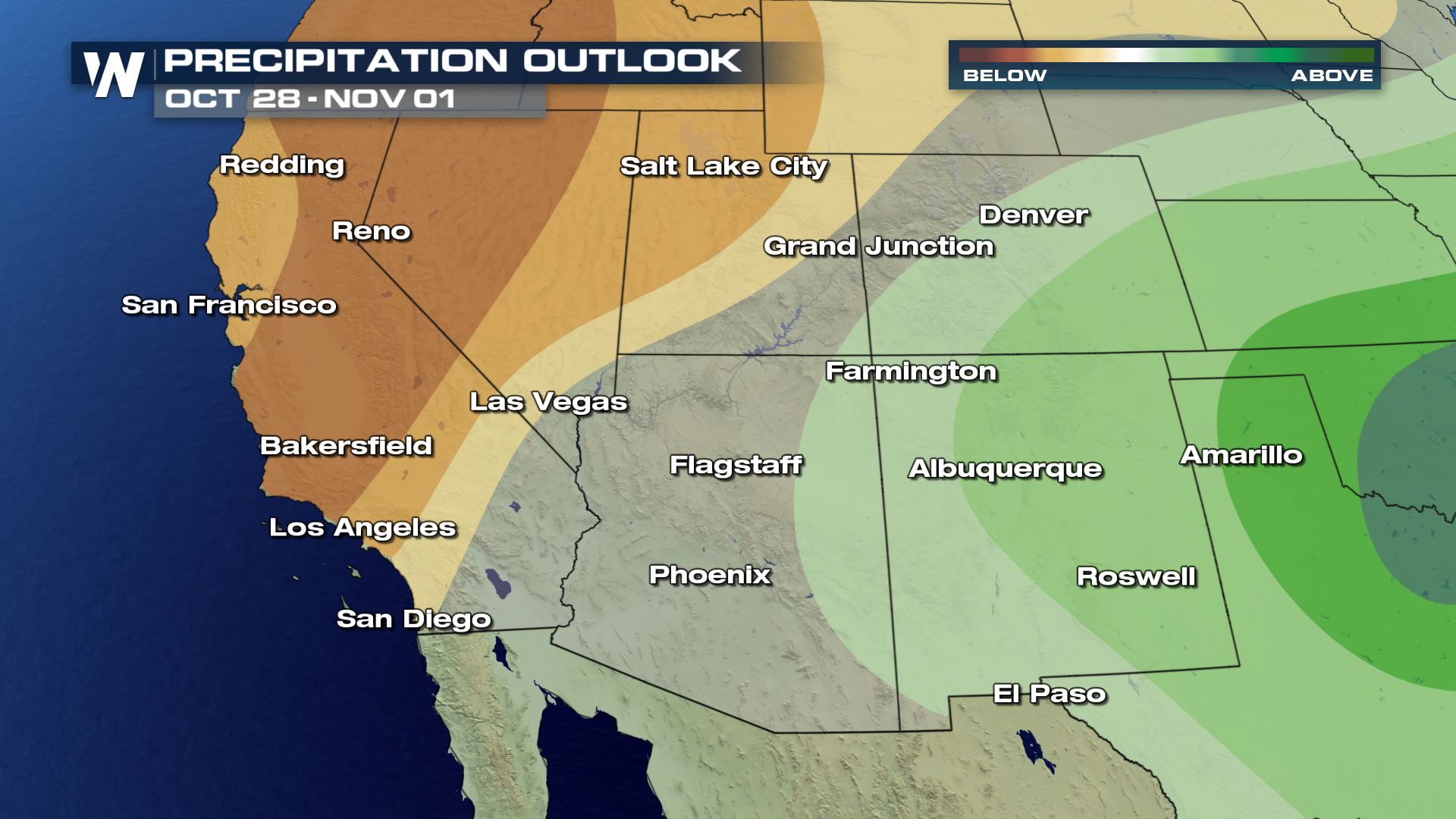 In the 6 to 10 day period, above average precipitation is possible into the Eastern Four Corners while dry conditions are expected to continue to the West.