Heavy rainfall completely overwhelmed the Dallas-Fort Worth metroplex overnight Sunday into Monday, stranding motorists, turning roads into rivers and shutting down the city. Sadly, the flooding has turned deadly as a 60 year old woman was found dead in her car after it was swept away by flood waters just east of Texas. The fire departments in Dallas and Fort Worth performed over 150 water rescues each since Sunday.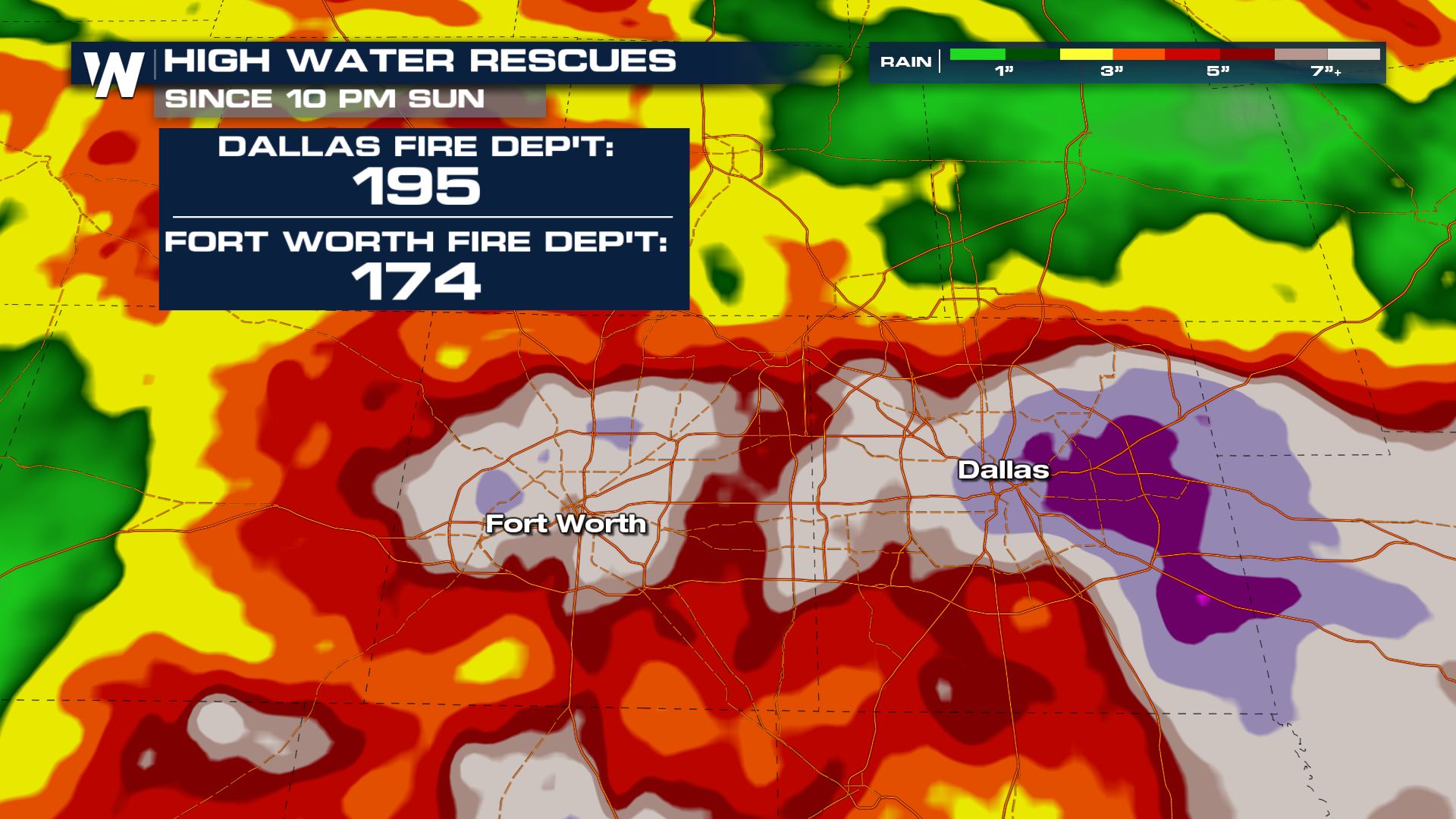 Our field correspondent Brandon Clement is in the Dallas Metro documenting how people had to be rescued from the flood waters, swimming away from their cars as water came up over the windshields. https://twitter.com/WeatherNation/status/1561654419774615552 NWS Fort Worth reported that over 9" of rain fell in some locations of the metro-plex, in just 24 hours. The city has been dealing with a 10"+ deficit since the start of 2022, meaning that we have made up over half of that lack of rainfall in just one day. The DFW area typically only sees about 2" of rainfall in all of August - Sunday night's rain nearly tripled the monthly average and puts the city on track to potentially see the wettest August on record. The city has been dealing with intense drought conditions and extreme heat all summer and while we desperately need the rainfall in Texas, often times drought stricken soils act more like concrete at first, struggling to soak up the rainfall as the ground doesn't soften immediately to the rain. Additionally, in the metro area, we have much more concrete and asphalt than soils, meaning it is hard to penetrate for rain and subsequent urban flooding occurs.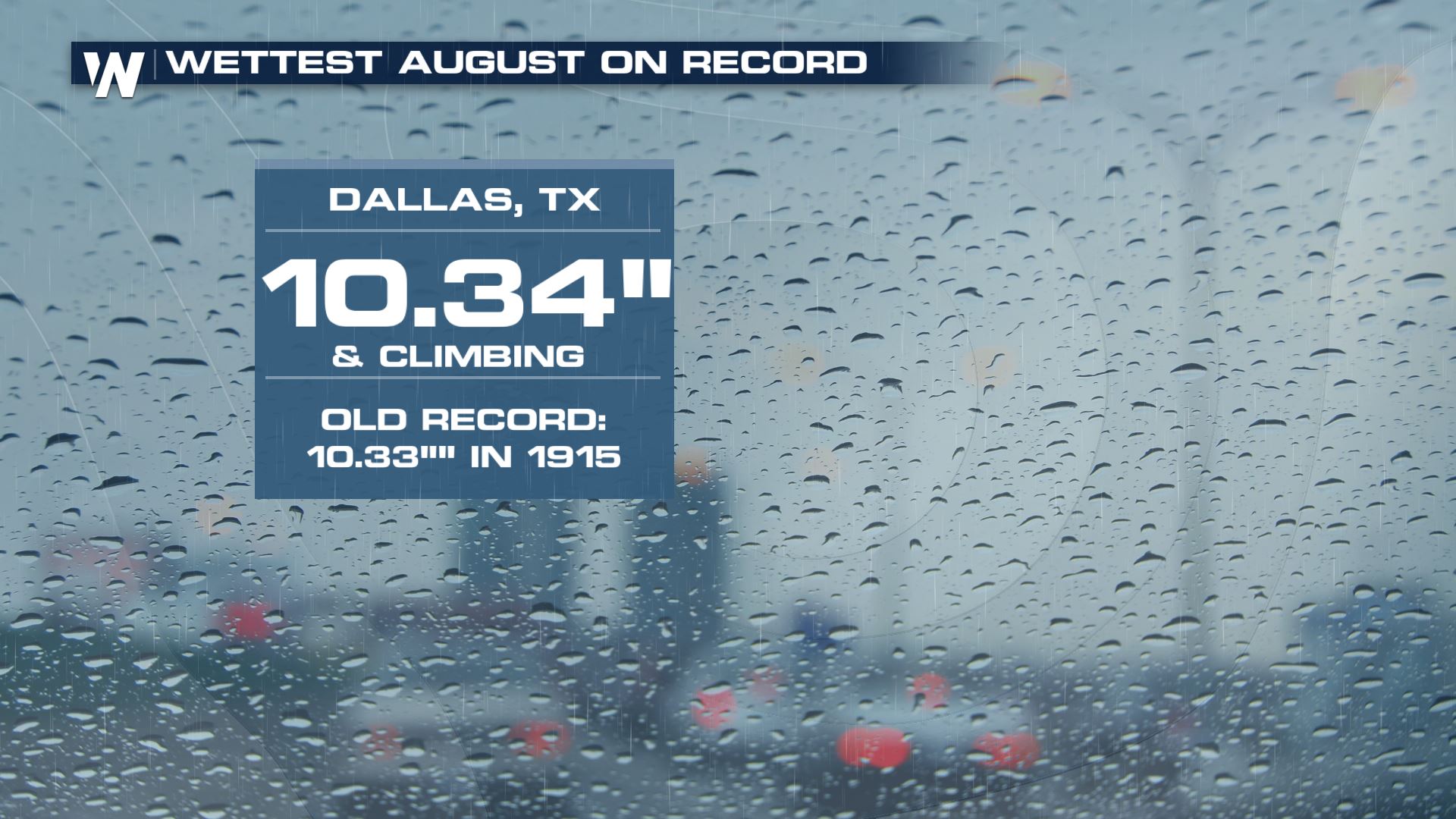 At one point, I-35 NB was shut down due to the extreme amount of water on the roadway. Still, people drove through the flood waters, stranding themselves and stalling out their vehicles. We know it is scary when you can't find a way home but it is extremely important to turn around, don't drown and seek higher ground during these flooding situations. Over 6,000 flights were impacted at Dallas-Fort Worth as a result of the rainfall. https://twitter.com/WeatherNation/status/1561699724935147523 Stay with WeatherNation as we continue to bring you the latest on the Texas flooding on-air and online, streaming 24/7.