The energy from the low pressure system bringing heavy snow and blizzard conditions to the north central US is also responsible for widespread extreme wind gusts across much of the country. Wind alerts are in place from the Canadian border through south central Texas. Winds could gust higher than 60-80 mph in the High Wind Warning areas and up to 40 mph in the Wind Advisory areas. High Wind Warnings last through Friday while the Wind Advisories expire later Thursday.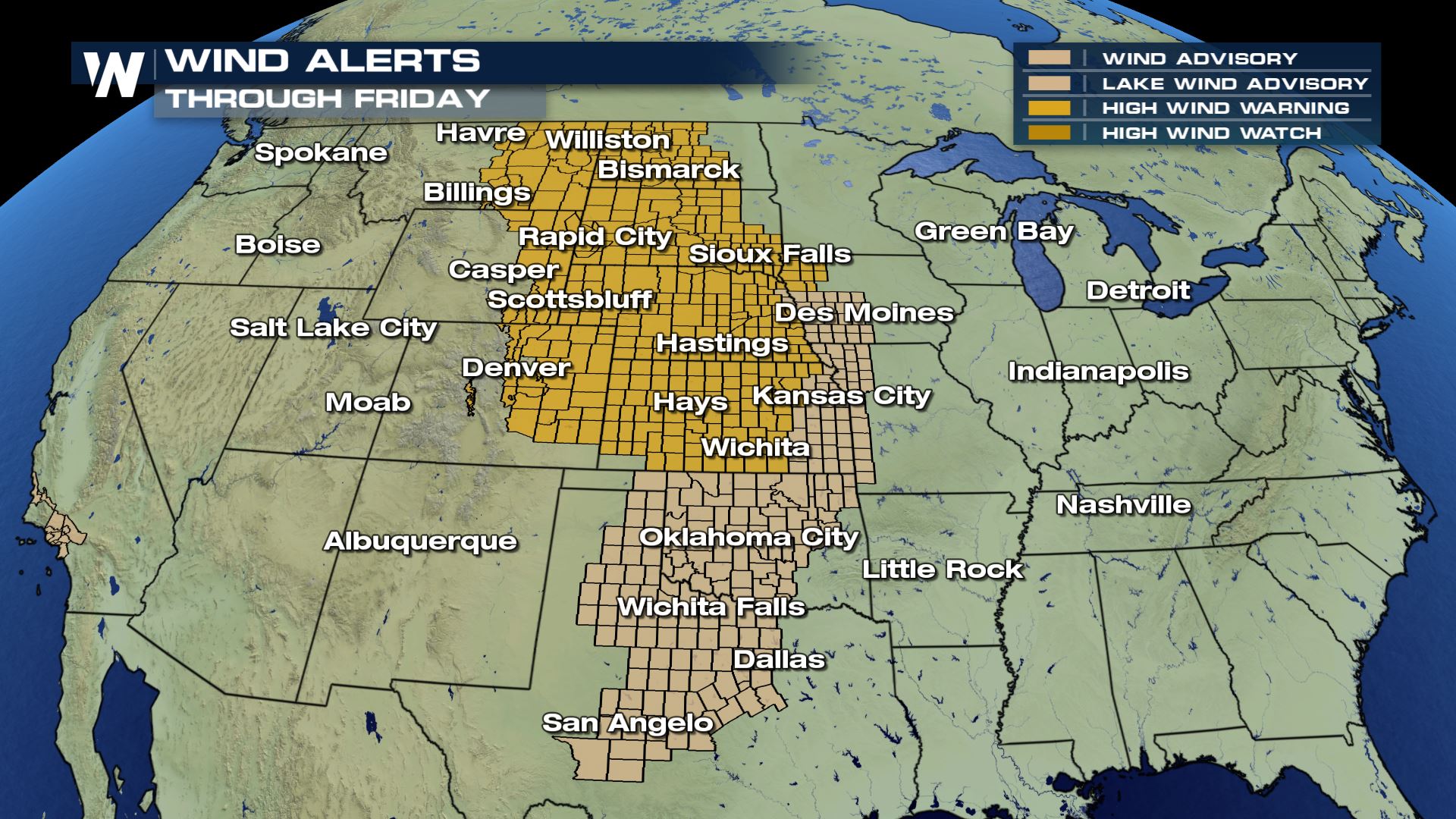 We've been tracking this system here on WeatherNation since it came out of the Pacific Ocean and moved into the Pacific Northwest. Peak winds in parts of Washington state on Wednesday were higher than 70 mph! These gusty winds are not related to thunderstorm activity and are solely produced from the energy of the low pressure system.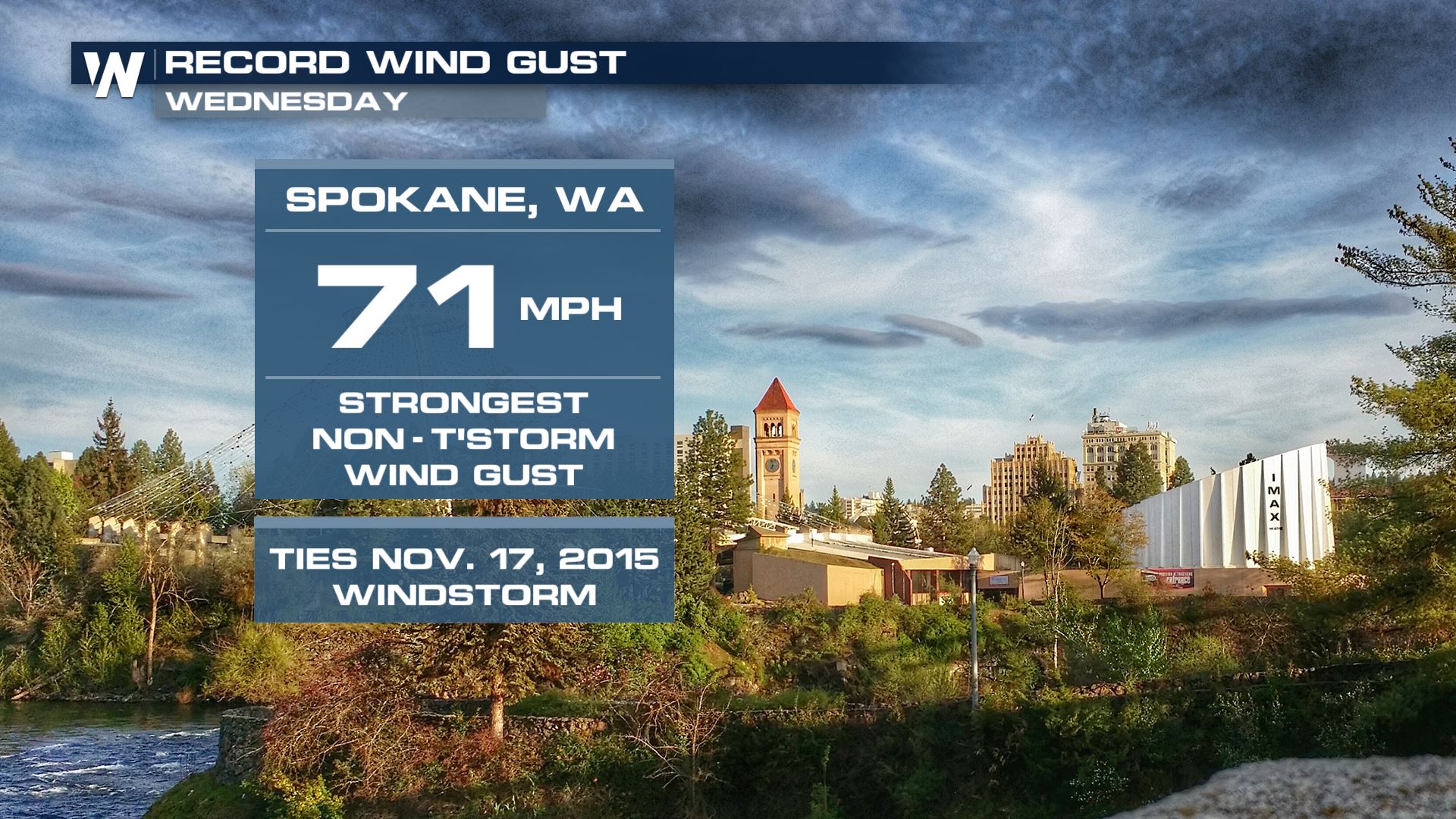 Peak winds in some spots Wednesday were above 100 mph! Gusts Thursday throughout the Northern Plains were slightly lower, anywhere from 65 to nearly 80 mph. Still, these kind of high winds will blow any unsecured items away along with making travel very difficult, especially for high profile vehicles.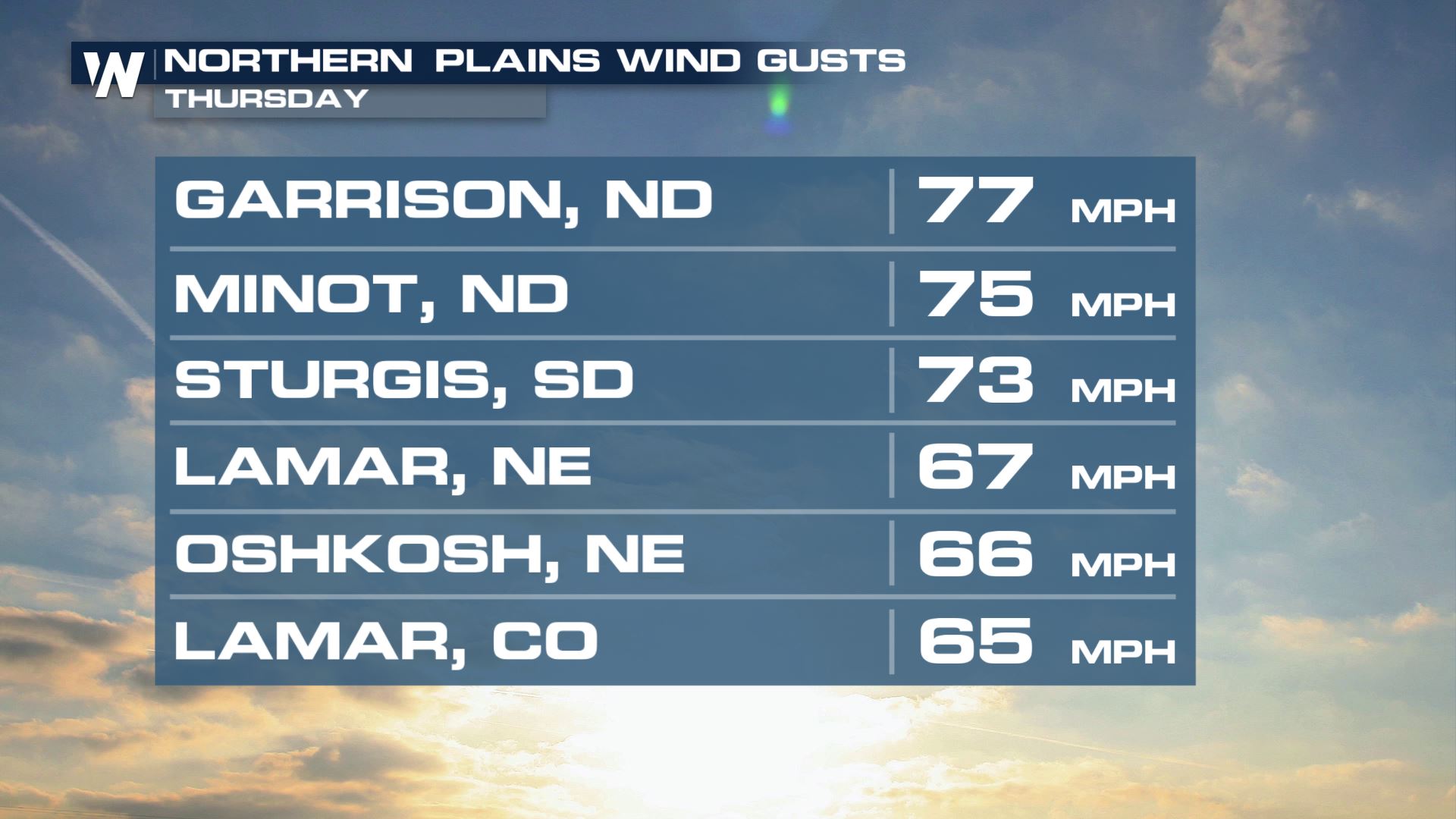 Power outages are also likely as the sustained gusty winds have the potential to bring down trees and power lines. Over 100,000 customers are still without power in Washington. Oregon, Idaho and Montana also have significant numbers of customers without power. Power outages will follow the gusty winds and are likely into the afternoon and evening across the Dakotas and down through Nebraska.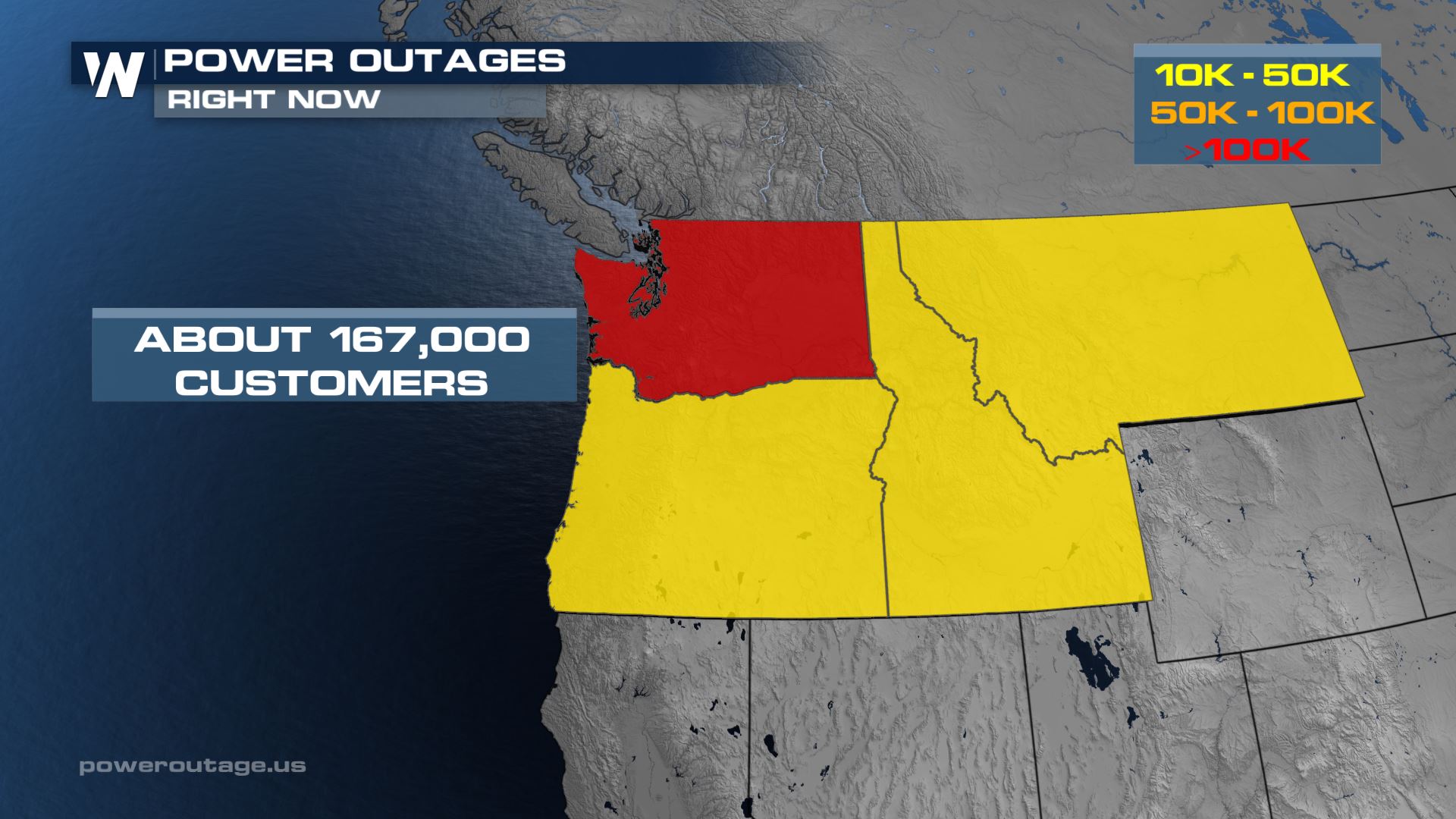 As these gusty winds continue into tomorrow across the north central US and snow intensifies, blizzard conditions will be possible across several states. Stay with WeatherNation for all of the updates on this low pressure system, snow totals and gusty winds. You can stream for free on a number of platforms including Pluto TV, Amazon Fire TV and the WeatherNation app.